From the Shelf
Music Memoirs that Turn It Up to 11
Live music is back! Sort of. But even in its incremental return, musicians and fans alike have much to celebrate. Whether you're back in the crowd or streaming from your couch, amplify the joy of live music with books digging into the intimate relationships between musicians and their songs, listeners and culture.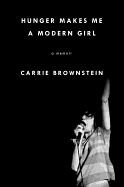 Fans of Carrie Brownstein can learn about her musical life and band Sleater-Kinney in Hunger Makes Me a Modern Girl (Riverhead, $16). She writes, "My story starts with me as a fan.... My favorite kind of musical experience is to feel afterward that your heart is filled up and transformed, like it is pumping a whole new kind of blood into your veins. This is what it is to be a fan: curious, open, desiring for connection, to feel like art has chosen you, claimed you as its witness."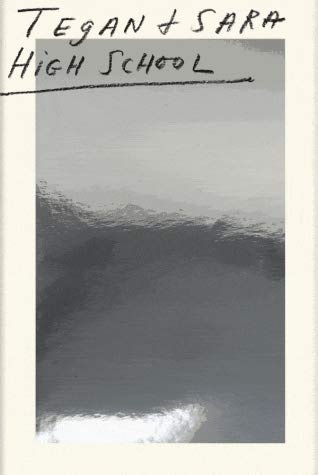 In their co-written memoir High School (Picador, $18), Canadian rockers Sara Quin and Tegan Quin mine turbulent teen years, discovering the power of hearing others' music and making their own. For an outside lens on an artist, see Janelle Monáe's the Archandroid by Alyssa Favreau (Bloomsbury Academic, $14.95), written for the terrific 33⅓ series celebrating albums that matter. For an even broader focus on a genre itself, in Rednecks, Queers, and Country Music (University of California Press, $34.95), musician and scholar Nadine Hubbs tackles critical questions about class, race, gender and sexuality in how people engage with country.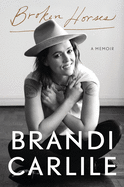 In her unforgettable Broken Horses (Crown, $28), Brandi Carlile closes: "We want the music and the people back. We know it will happen, but we don't know when. One thing I do know is that WHEN we get back onstage again... we will know exactly who we really are for the first time and you will know who you are as well."
Even on the page, it's music to the ear. --Katie Weed, freelance writer and reviewer
In this Issue...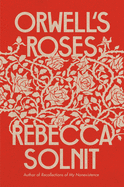 Rebecca Solnit pays homage to one of her literary models in an account of Orwell's career that emphasizes his attachment to the natural world.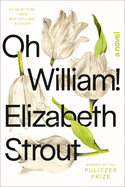 Strout's glorious eighth title is the third in a series starring novelist Lucy Barton who, at 63, remains a remarkably empathic observer of human relationships.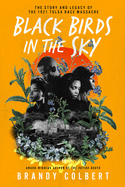 An engrossing YA account of the events that led to one of the most violent racial attacks in the United States, the 1921 Tulsa Race Massacre.
Review by Subjects:
Fiction ⋅ Mystery & Thriller ⋅ Romance ⋅ Biography & Memoir ⋅ Now in Paperback ⋅ Children's & Young Adult

Upcoming Events
10/25/2021 - 6:00PM
Over thirty years ago - 1988, to be precise - Laura Davis coauthored The Courage to Heal: A Guide for Women Survivors of Childhood Sexual Abuse - a book that has had an extraordinary life, as it continues to be read and used, even as it helped prompt the publication of similar books and accounts, and, even more, helped change the language and perception surrounding women's childhood sexual abuse itself. In her autobiographical new book, The Burning Light of Two Stars: A Mother-Daughter...
Nguyễn Phan Quế Mai / PeaceTrees Vietnam Benefit
10/25/2021 - 5:30PM
PeaceTrees is honored to welcome bestselling author, Nguyễn Phan Quế Mai as the keynote speaker for our 26th Anniversary Celebration! Quế Mai's international bestselling book, The Mountains Sing (Algonquin) is a multigenerational novel that follows the Tran family. This illuminating story is set against the backdrop of the Vietnam war and touches on messages of peace, reconciliation, and hope. "A triumph... Moving and riveting... " —Viet Thanh Nguyen. "Rich and luminous... A feat of...
10/26/2021 - 6:00PM
A retired judge in the California state judicial system, Judge LaDoris Hazzard Cordell is hardly retiring in her account of the legal system as she has had to navigate it, as indeed have many others, Her Honor: My Life on the Bench...What Works, What's Broken, and How to Change It (Celadon). "Beautifully written and riveting from start to finish, this remarkable memoir by one of our nation's most pathbreaking jurists seamlessly interweaves vivid and often gut-wrenching courtroom scenes with...
Patrisse Cullors with Ijeoma Oluo presented by Seattle Arts & Lectures
10/27/2021 - 6:00PM
One of three original co-founders of the Black Lives Matter movement - along with Alicia Garza and Opal Tometi - Patrisse Cullors brought to that moment, the movement that ensued, that still ensues - a lifetime of work and activism - which continues in various forms, forums, and formulations. She is virtually here this evening with Seattle's Ijeoma Oluo, in a SAL series which Ijeoma Oluo curates, to discuss her new book, An Abolitionist's Handbook: 12 Steps to Changing Yourself and the World (...
Book Candy
Realistic Fictional PIs
CrimeReads investigated the "the five most realistic PIs in fiction."
---
" 'My Poor Ass': Michelangelo wrote a poem about how much he hated painting the Sistine Chapel," Mental Floss noted.
---
The New Yorker's Daily Shouts humor column offered authors tips on "highly effective book swag for your guaranteed best-seller."
---
Jimbōchō book town in Japan "is one of the world's oldest surviving and largest-scale book towns," Atlas Obscura reported.
---
Cultura Colectiva featured "10 poems by Jim Morrison that will turn your world upside down."
---
The New York Public Library recommended "decadent cookbooks for true chocolate lovers."

Great Reads
Rediscover: Jerry Pinkney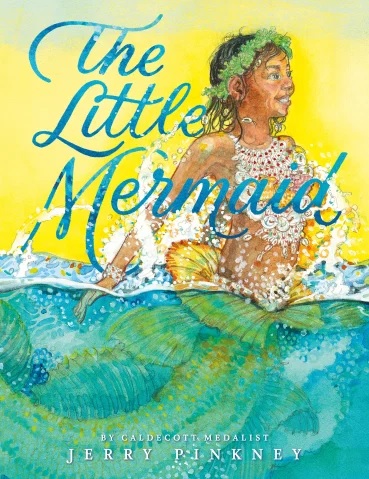 Jerry Pinkney, the beloved children's book illustrator whose honors included a Caldecott Medal, five Coretta Scott King Awards and a lifetime achievement award from the Society of Illustrators, died Wednesday at age 81. Pinkney's first book, The Adventures of Spider: West African Folk Tales, was published in 1964. He went on to illustrate or create covers for more than 100 books over the course of his career. In the 1970s he illustrated The Planet of Junior Brown by Virginia Hamilton, which was a Newbery Honor Book, and he was the cover artist for Roll of Thunder, Hear My Cry by Mildred D. Taylor, which won the 1977 Newbery Medal.

His 2010 picture book, The Lion and the Mouse, was a Caldecott Medal winner, and his Coretta Scott King Awards came in 1981, for Count on Your Fingers African Style (Claudia Zaslavsky); in 1990 for The Talking Eggs: A Folktale From the American South (Robert D. San Souci); in 2005 for God Bless the Child (Billie Holiday and Arthur Herzog Jr.); in 2009 for The Moon over Star (Dianna Hutts Aston); and in 2017 for In Plain Sight (Richard Jackson). One of his final books, The Little Mermaid, is available from Little, Brown Books for Young Readers ($18.99).

The Writer's Life
Reading with... Amanda Jayatissa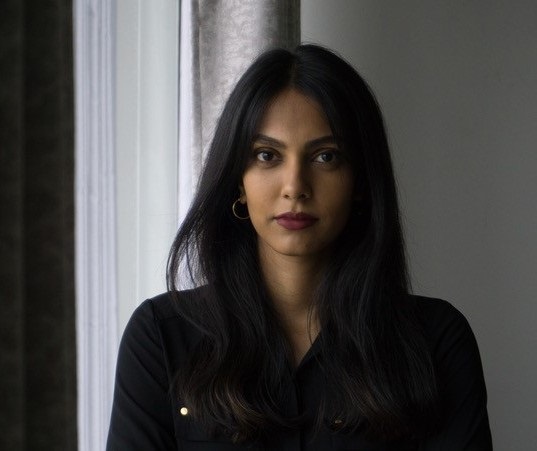 photo: Sandun Seneviratne
Amanda Jayatissa loves to read disturbing books with shocking plot twists, so it seemed logical to her that she should attempt to write disturbing books with shocking plot twists. She runs corporate trainings on communication skills development and works as the chief taste tester at the cookie shop she co-owns. She grew up in Sri Lanka and has lived in California's Bay Area and the British countryside before relocating back to her sunny island. Her debut thriller is My Sweet Girl (Berkley), about a Sri Lankan-American woman who tries to uncover who murdered her roommate after all evidence of his death has been erased.
On your nightstand now:
Her Perfect Life by Hank Phillippi Ryan and Good Rich People by Eliza Jane Brazier. Both are advance reader copies, and one of the best parts about writing is having access to these awesome titles before they come out!
Favorite book when you were a child:
This is a difficult one to answer because I was a voracious reader for as long as I could remember. I was even caught reading in a locked bathroom during my own birthday party, so yes, I was that kid. Three of the books I adored are: The Witches by Roald Dahl; Anne of Green Gables by L.M. Montgomery; The Ghost Next Door by R.L. Stine (my first exposure to an unreliable narrator and it swept the rug out from under me).
Your top five authors:
Shirley Jackson (she had me at The Haunting of Hill House and cemented her position in my heart with We Have Always Lived in the Castle)
Gillian Flynn (the queen!)
Jessica Knoll (the way she writes mean-girl protagonists that you root for really inspired much of my own writing)
Riley Sager (the master of plot twists!)
Stephen King (who's had my heart and many sleepless nights since I read It when I was 14)
Book you've faked reading:
My first attempt at reading It by Stephen King had me so afraid that I had to put the book away, but I'd already told my best friend that I was reading it. When she asked me how it was, I totally lied and said I had finished it and wasn't afraid at all! I did end up reading it a few days later, though, because I absolutely had to know what happened next, and it's been a favorite ever since.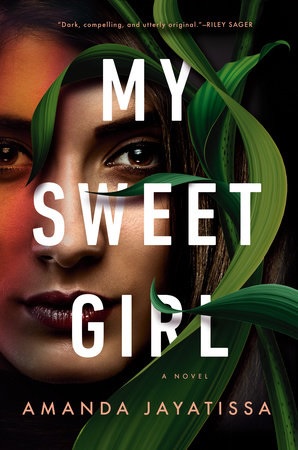 Book you're an evangelist for:
Behind Her Eyes by Sarah Pinborough. As a reader, I've always been a huge lover of plot twists, and the twist in Behind Her Eyes lives rent-free in my head. I always recommend this book to anyone who wants a "never saw that coming" moment.
Book you've bought for the cover:
Mexican Gothic by Silvia Moreno-Garcia, and I'm so glad I did because it ended up being one of my favorite reads of 2020.
Book you hid from your parents:
I was allowed to read anything I wanted, at any age, with one notable exception--Archie comics. Because, to quote my mother, "Who's got time to read about two girls fighting over a boy?"
It was a fair point, I suppose, but it didn't stop me from sneaking the books from my older cousins.
Book that changed your life:
My Sister, the Serial Killer by Oyinkan Braithwaite. This was the first thriller that I read which was set completely outside the U.S. It opened up my eyes and meant so much to me, because I was toying around with my own thriller (that would go on to be My Sweet Girl) that was set partially in Sri Lanka, where I'm from.
Favorite line from a book:
I didn't stop giving hand jobs because I wasn't good at it. I stopped giving hand jobs because I was the best at it.
There have been so many great, introspective, lyrical lines from books, which I've kept highlighted and revisit often, but this first line from Gillian Flynn's short story "The Grownup" made me snort-laugh while intriguing me to purchase and read it immediately. She's written so many bombshell lines (who can forget the "cool girl" monologue from Gone Girl?) but this is the one that's my favorite.
Five books you'll never part with:
Living in Sri Lanka, it's tough to get access to hard copies of many of the books I love or want to read, so the few I have are guarded closely. One of the greatest tragedies I've had to face was the Termite Incident of 2006 where my books at home were destroyed while I was away at university.
We Have Always Lived in the Castle by Shirley Jackson, which is my number-one comfort read.
Sharp Objects, which is my favorite from Gillian Flynn.
On Writing by Stephen King, which I read every time I feel like I'm struggling with a WIP.
My copies of Anne of Green Gables and The Witches that I've had since I was a child. The Ghost Next Door, sadly, was destroyed by those barbaric termites.
Book you most want to read again for the first time:
Gone Girl by Gillian Flynn. I don't think I've ever been as shaken as when I sat straight up in bed at 3 a.m., scaring my poor husband half to death, shouting "NO WAY!" as when I read that twist.
Book Reviews
Fiction

Random House, $27, hardcover, 256p., 9780812989434
Gallery Books, $27, hardcover, 288p., 9781982151560
Mystery & Thriller
Harper, $27.99, hardcover, 384p., 9780062938169
Romance
Berkley, $16, paperback, 336p., 9780593200445
Biography & Memoir

Viking, $28, hardcover, 320p., 9780593083369
GoodKnight Books, $26.95, hardcover, 400p., 9781735273815
Now in Paperback
Anchor, $17.95, paperback, 480p., 9780525563457
William Morrow Paperbacks, $17.99, paperback, 656p., 9780062942869
Penguin Books, $17, paperback, 320p., 9780593296547
Children's & Young Adult

Balzer + Bray, $19.99, hardcover, 224p., ages 13-up, 9780063056664
Scholastic Press, $18.99, hardcover, 464p., ages 12-up, 9781338355963
Chronicle Books, $14.99, hardcover, 184p., ages 6-9, 9781452183947
--- SPECIAL ADVERTORIAL OFFERINGS ---

A Seat at the Table: The Nancy Pelosi Story

by Elisa Boxer, illus. by Laura Freeman

Dear Reader,

How does someone who never intended to run for political office become America's first-ever female House Speaker? What a thrill to be able to interview Nancy Pelosi and ask her myself! From how she handles her critics, to what motivated her as a child, to why she decided to break out from behind the scenes and end up behind the podium, you'll discover more about her marble-ceiling-shattering journey.

I hope this book inspires readers of all ages to trust in their personal power and to know, as Speaker Pelosi told me, "there are no barriers for them."

Elisa Boxer
elisaboxer.com
Twitter: @eboxer
IG: @boxerelisa

"Pays due homage to its subject." --Kirkus Reviews

"Sends a resilient message." --Publishers Weekly

"An ­accessible introduction with a focus on Pelosi's influences and role as a woman in politics." --School Library Journal






PUBLISHER:
Crown Books for Young Readers

PUB DATE:
September 7, 2021

ISBN:
9780593372517

TYPE OF BOOK:
Picture Book

AGE RANGE:
4-8

PRICE:
$17.99 Hardcover


---