From the Shelf
Remembering Out Loud
As a total history nerd, I've come to relish the challenge of an immense, authoritative tome. As a bookstore employee, however, I'm conscious of how unappetizing a big book filled with dozens of names and dates can look to the average reader. Sweeping histories can sometimes seem dry, even impersonal, with their attention to numbers and generalized trends. I'm reminded of a quote often attributed to Stalin: "A single death is a tragedy; a million deaths is a statistic."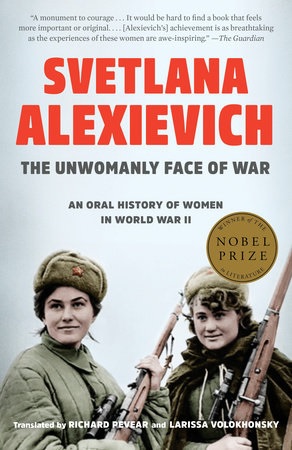 Done well, oral histories can offer a more intimate perspective. In the field of Soviet history, attention has to be paid to the Nobel Prize-winning work of Svetlana Alexievich, whose oral histories have been praised as "polyphonic writings." Her body of work, including The Unwomanly Face of War (Random House, $18) and Voices from Chernobyl (Dalkey Archive Press, $26), represent, to my mind, the very best of the oral history form, personalizing history in ways that make it approachable and disquietingly intimate. From Voices from Chernobyl: "Sometimes I think it'd be better if you didn't write about us. Then people wouldn't be so afraid. No one talks about cancer in the home of a person who's sick with it. And if someone is in jail with a life sentence, no one mentions that, either."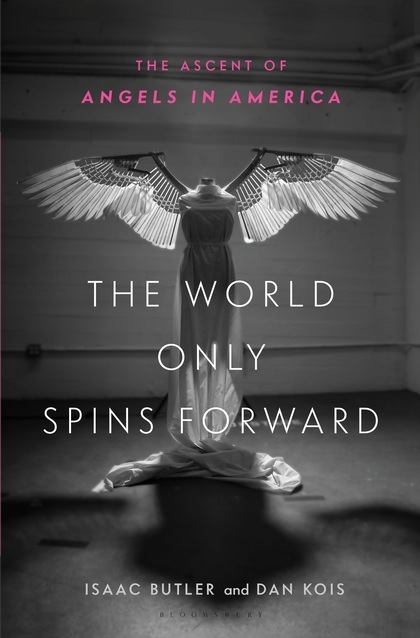 The World Only Spins Forward: The Ascent of Angels in America by Isaac Butler and Dan Kois (Bloomsbury, $30) offers new perspectives on the creation and legacy of a dramatic masterpiece. The oral history offers useful insight into the play, but I was especially moved by firsthand accounts of the queer community in the shadow of AIDS. If these histories have anything in common other than the format, it's that they had me constantly underlining passages and/or reading them aloud to a friend. Oral histories call out to be shared and appreciated by as many people as possible. --Hank Stephenson, bookseller, Flyleaf Books, Chapel Hill, N.C.

In this Issue...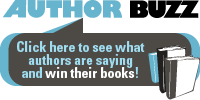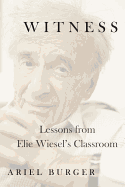 Elie Wiesel's student and teaching assistant takes readers inside his classroom for a moral education.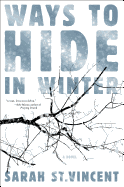 A reclusive young widow in the wintry mountains of Pennsylvania and a mysterious stranger from Uzbekistan guard the secrets of their pasts in a present that is still filled with danger.

In Draper's middle-grade Blended, an ebullient 11-year-old struggles with her identity as the child of divorced parents--one black, one white--when racist incidents occur in her community.
Review by Subjects:
Fiction ⋅ Mystery & Thriller ⋅ Science Fiction & Fantasy ⋅ Romance ⋅ Biography & Memoir ⋅ History ⋅ Political Science ⋅ Religion ⋅ Children's & Young Adult

Upcoming Events
Speculations Sci-Fi & Fantasy Book Group
12/18/2018 - 6:30PM
This month's gathering of science fiction and fantasy reading takes a one-month break, owing to the holidays. Look for things to resume here Tuesday, January 15. Learn More
Children's Holiday Storytime ages 2 and up
12/22/2018 - 11:00AM
Perhaps our favorite story hour of the entire year, we revisit the classic tales of the winter season with a lovely reading by guest reader who shares Dr. Seuss' How the Grinch Stole Christmas, the eternally moving story of The Polar Express by Chris Van Allsburg, as well as the laugh aloud silliness of Lemony Snicket's contemporary classic The Latke Who Couldn't Stop Screaming. We hope you and your family can join us for this very special story time in the children's...
Book Candy
Food, the Bard's Window to the Soul

Great Reads
Rediscover: Crash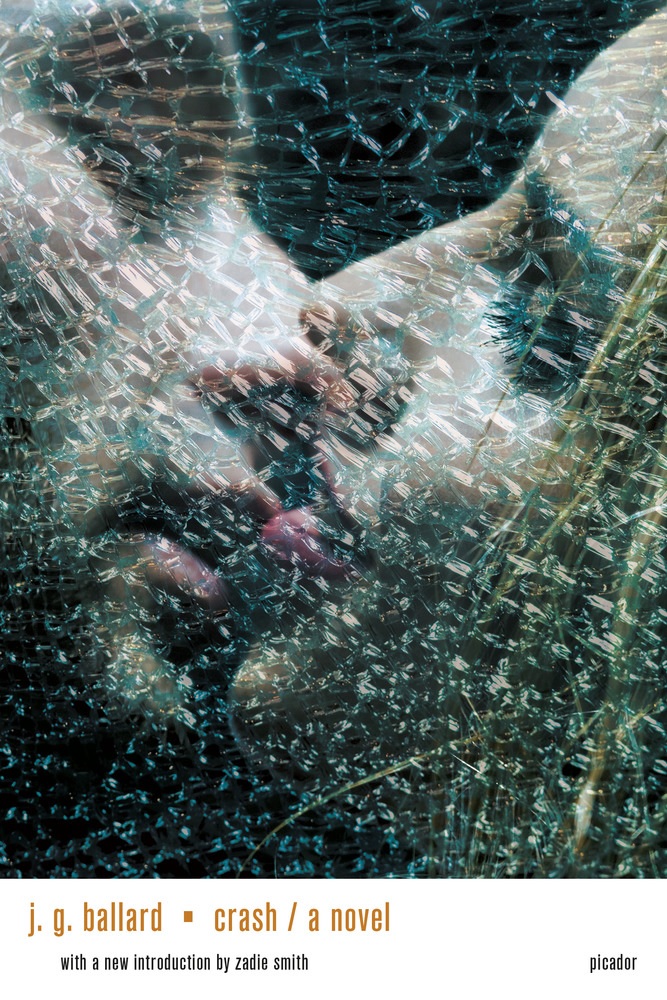 After narrator James Ballard is injured in a car crash near London Airport, he develops symphorophilia--sexual attraction to accidents--and joins a cult of like-minded masochists seeking pleasure in deliberate freeway destruction. Crash by J.G. Ballard (1973) is as insane as it sounds, likewise violent and sexually graphic. Prior to its publication, one submission-sifter declared: "This author is beyond psychiatric help. Do Not Publish!" Said reader ought to be forgiven, if ignored.

As central as fictionalized Ballard himself is one Robert Vaughan, a "former TV-scientist" whose own brush with a four-wheeled fatality has left him determined to create the perfect sex-death "accident." Dr. Vaughan brings Ballard and Ballard's wife under his scarred wing, using them and other varieties of cripple to examine the human mind and body--especially how they interact with metal at high speed. When this "nightmare angel of the expressways" settles on a terminal obsession--the film star Elizabeth Taylor and her slaying via vehicle---Ballard may be too far along to step off the ride, even if he wanted to. In 1996, David Cronenberg adapted Crash into a film staring James Spader. In 2017, Picador published Crash with a new introduction by Zadie Smith ($17, 9781250171511). --Tobias Mutter
The Writer's Life
Reading with... Nic Stone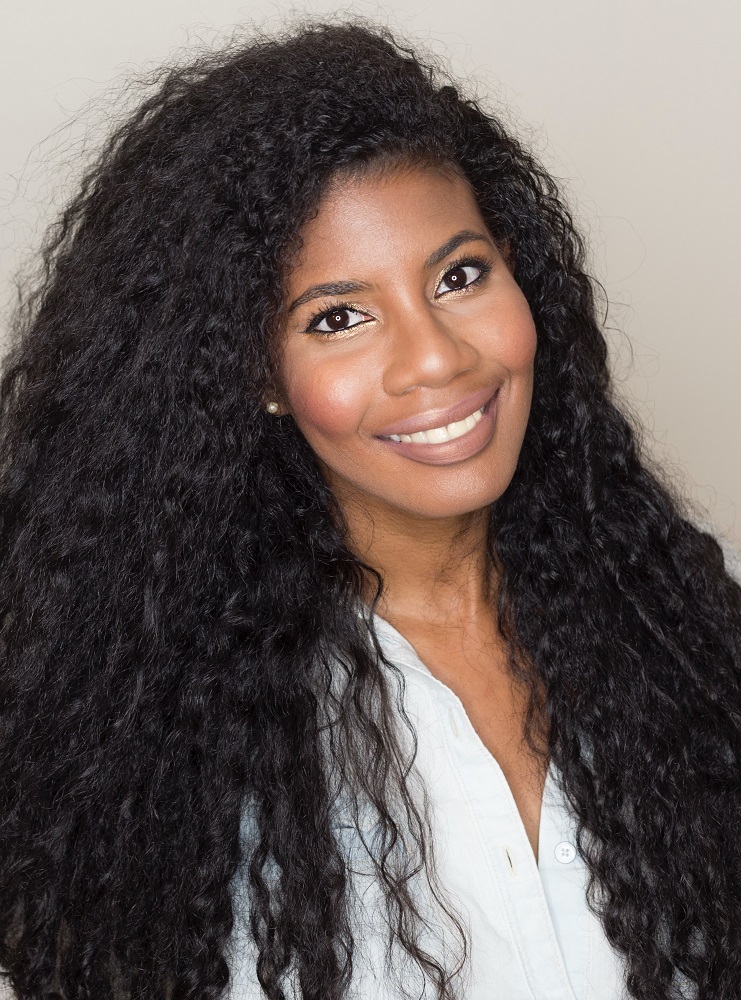 photo: Nigel Livingstone
Atlanta native Nic Stone is the author of Dear Martin, which Booklist called "vivid and powerful." Odd One Out (Crown Books for Young Readers) is Stone's second novel and the book she wishes she'd had back when she was trying to figure out who it's okay to love.
You can find her fangirling over her husband and sons on Twitter and Instagram at @getnicced, or on her website, nicstone.info.
On your nightstand now:
I'm moving house and always traveling, so the book that's been coming everywhere with me is Heads of the Colored People by Nafissa Thompson-Spires. It's a collection of adult short stories that was longlisted for the National Book Award and is a finalist for the Kirkus Prize. Never in my life have I read a book that's SO relatable. I feel like it was written for me. It's hilarious and gasp-inducing, and definitely my favorite book of the year.
Favorite book when you were a child:
The Encyclopedia Brown books by Donald J. Sobol. I have vivid memories of being in two different elementary school libraries and tearing through the collections of mini-mysteries--with solutions in the back!--like my life depended on it. Leroy was wicked smart and noticed the smallest things, and I wanted to be just like him.
Your top five authors:
Jason Reynolds, voice master; Matthew Quick, king of the existential crisis; Jodi Picoult, goddess of moral dilemmas; Jesmyn Ward, because Jesmyn Ward; and Toni Morrison, the O.G.
Book you've faked reading:
The Odyssey and The Iliad by Homer. In my defense, I was this little black girl in an all-white class, and I was kind of sick of alllllll these assigned reading books that didn't have me in them. Unlike some of the others I went back and read later (Fahrenheit 451, for instance), I haven't given these another go. *shrug*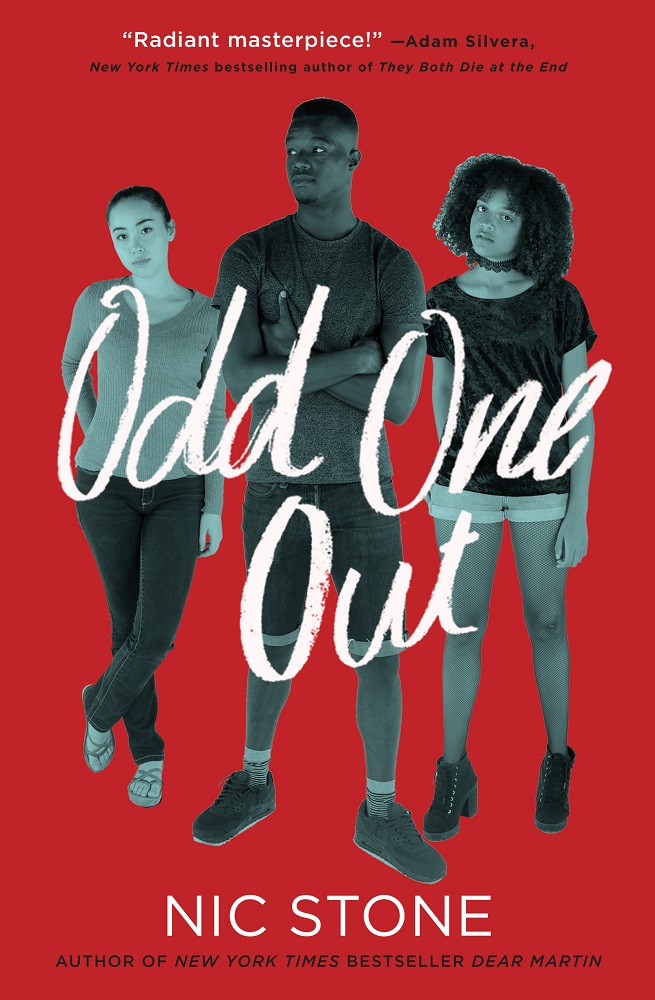 Book you're an evangelist for:
Spinning by Tillie Walden. It's a graphic novel about a young girl who is simultaneously falling out of love with her childhood passion--figure skating--and in love with someone she doesn't expect. It is a real deal, perfectly drawn (pun intended) coming-of-age story, and everyone on earth needs to read it right now.
Book you've bought for the cover:
Learning to Breathe by Janice Lynn Mather. I haven't read it yet, but the beautiful, overtly-not-skinny-minny black girl in gray scale combined with the pops of color from the illustrated vine leapt off the shelf and into my arms at Barnes & Noble in Charlotte, North Carolina, one stormy Thursday in July.
Book you hid from your parents:
Some Danielle Steel something or other I stole from my mom. Which, looking back, probably means there was no point in hiding it, since I'm sure she realized it was missing. Lots of throbbing members in that one.
Book that changed your life:
The Virgin Suicides by Jeffrey Eugenides. What's wild is that this book is about five entitled white sisters living in this white microcosmic middle-of-nowhere town who, over the course of a year, all die by suicide--so the furthest thing from my personal experience in concept. BUT. Up until that point, I'd never encountered a book that had characters I could relate to. Luz specifically was bae. I own multiple editions.
Favorite line from a book:
"We are not sent into the world to air our moral prejudices." --Lord Henry Wotton, from The Picture of Dorian Gray by Oscar Wilde
Five books you'll never part with:
When I Was the Greatest by Jason Reynolds, my "so black kids can sound like black kids in books?!" book; Grasshopper Jungle by Andrew Smith, my introduction to the power of the absurd in YA; The Color Purple by Alice Walker--Shug Avery is my muse; The Virgin Suicides by Jeffrey Eugenides, see answer above about life change; Harry Potter and the Prisoner of Azkaban by J.K. Rowling, the book when ish got REAL.
Book you most want to read again for the first time:
Allegedly by Tiffany D. Jackson. Maaaan this book.... The experience of reading through to the end and making the discovery of the Thing... I would love to have that experience again. So much emotion! (**deliberately vague response**)
Book I wish I'd written:
Another Brooklyn by Jacqueline Woodson. The fact that Ms. Woodson spans like 20 years--in-depth!--in fewer than 200 pages?! This is a skill I'd like to develop.
Book Reviews
Fiction
Random House, $26, hardcover, 288p., 9780525509509
Mystery & Thriller

Melville House, $25.99, hardcover, 240p., 9781612197203
Little, Brown, $27, hardcover, 320p., 9780316524605
MCD/FSG, $27, hardcover, 400p., 9780374123697
Science Fiction & Fantasy
Tachyon, $21.95, hardcover, 170p., 9781616963088
Romance
Thomas Dunne Books, $27.99, hardcover, 288p., 9781250177414
Biography & Memoir
Gallery Books, $26, hardcover, 352p., 9781982107215
History
Doubleday, $30, hardcover, 432p., 9780385542531
Political Science
Nation Books, $22, hardcover, 240p., 9781568588902
Religion

Houghton Mifflin Harcourt, $26, hardcover, 288p., 9781328802699
Children's & Young Adult

Caitlyn Dlouhy/Atheneum, $16.99, hardcover, 320p., ages 8-12, 9781442495005
Little, Brown, $17.99, hardcover, 40p., ages 4-7, 9780316562584
Scholastic Press, $18.99, hardcover, 384p., ages 12-up, 9781338268423
--- SPECIAL ADVERTORIAL OFFERINGS ---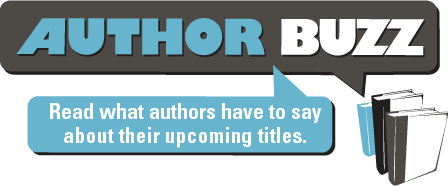 Dear Reader,

It's fun to pair two unlikely characters together, especially after I've had readers ask—what ever happened to…? Callie Morgan appeared as a precocious 4-yr-old in Long Hard Ride; Justin Donohue's brother married his ex-girlfriend in All Jacked Up. Years have passed, now Callie is all grown up. When she meets Justin, she doesn't see the age difference between them, she sees a hot former bull rider who needs to let loose—and she's happy to unwind him completely.

Enjoy this May-December romance—a Blacktop Cowboys/Rough Riders crossover!

Please write to 1001DarkNights@gmail.com to win one of five copies.

Lorelei James
www.1001darknights.com/authors/collection-five/lorelei-james-wound-tight




Publisher:
Evil Eye Concepts, Inc.

Pub Date:
December 10, 2018

ISBN:
9781948050302

List Price:
$2.99

Dear Reader,

Damien Stark. He is, by far, one of my most favorite characters to write. Brilliant, controlling, and hot as hell. He's also desperately in love with his wife and the family they are building. Damien is a powerful billionaire, and he'll go to any lengths to keep his family from being hurt. But what can a man like Damien do when the danger comes from his own dark past?

Please write to 1001DarkNights@gmail.com to win one of five copies.

J. Kenner
www.1001darknights.com/authors/collection-five/j-kenner-please-me




Publisher:
Evil Eye Concepts, Inc.

Pub Date:
November 26, 2018

ISBN:
9781948050166

List Price:
$2.99

Dear Reader,

When I was struck with a serious bout of writer's block, I did what all New Englanders do when they have nothing to talk about: I talked about the weather.

The result is Areas of Fog, a witty and poetic journey through one year of inner and outer weather. Full of humor and literary anecdotes, this fun, breezy read will delight fans of Billy Collins and Bill Bryson.

"An absolutely beautiful read." –WBUR's Radio Boston.

Write to me at willdowdwriter@gmail for a chance to win one of five free books!

Will Dowd
www.willdowd.net




Publisher:
Etruscan Press

Pub Date:
November 14, 2017

ISBN:
9780997745535

List Price:
$15.00