From the Shelf
Waiting for Saga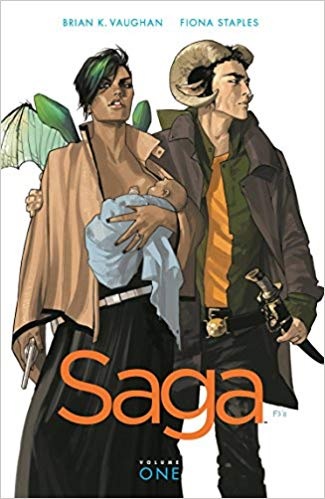 Brian K. Vaughan announced last summer that he and Saga co-creator Fiona Staples would be putting their acclaimed comic on hiatus for at least a year. That promises to be a long wait for fans of the series like me. Saga (Image Comics, $9.99) is so unusual in its fusion of genres and ideas that it's difficult to think of a substitute for the space opera love story. Instead, I have a few idiosyncratic suggestions for comics to try during the hiatus that remind me of aspects of Saga's lengthy, complex run.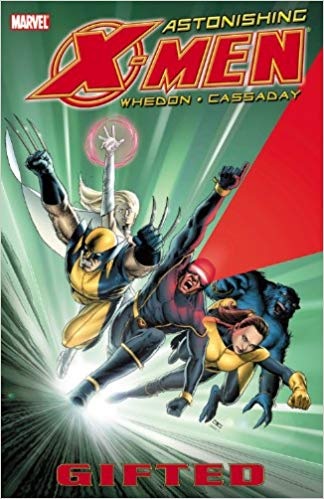 Saga's many characters are a flawed, charismatic, quarrelsome bunch, bringing to mind one of Marvel's most endearingly soap operatic teams, the X-Men. The super-powered mutants have decades of history behind them, but Joss Whedon's Astonishing X-Men, Vol. 1: Gifted (Marvel, $14.99) is as good a place to start as any. Whedon is excellent at keeping characters grounded and relatable under unusual circumstances, one of Vaughan's great strengths. Plus, Whedon's trademark quippy dialogue is a close cousin to Vaughan's clever lines.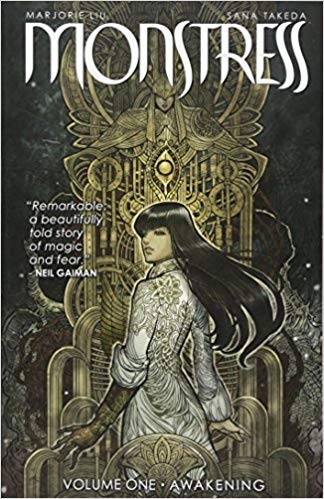 For all of its romance and humor, Saga can be a violent, disturbing comic. That and the comic's detailed worldbuilding call to mind Marjorie Liu and Sana Takeda's ongoing dark fantasy epic Monstress (Image, $9.99). Liu's world has more of a baroque, horror-inflected vibe, but, like Saga, it places a heavy emphasis on the lasting trauma of war.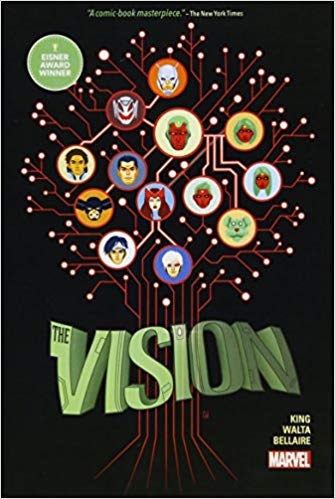 Finally, I'll recommend Tom King and Gabriel Hernandez Walta's The Vision (Marvel, $17.99). It's not necessary to know anything about Vision, a longstanding Marvel superhero, to enjoy this devastating standalone story. The Vision pairs well with Saga because of its emphasis on tragedy--despite the character's best intentions, Vision's quest to make a family is a doomed effort. During its long hiatus, Saga fans are left to wonder if Alana, Marko and Hazel will fare any better. --Hank Stephenson, bookseller, Flyleaf Books, Chapel Hill, N.C.

In this Issue...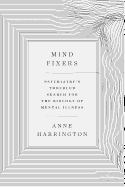 Mind Fixers will captivate those interested in mental illness, the history of medicine and the scientific, cultural and political ramifications of psychiatry's shifting professional identity.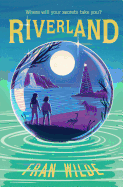 In Fran Wilde's middle-grade debut, Riverland, when the magical realm of dreams and nightmares starts leaking into the real world, abused sisters Eleanor and Mike work to seal the breach.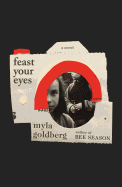 Not to be missed, Myla Goldberg's fourth novel sifts through a disruptive body of work by an innovative mid-century photographer and mother.
Review by Subjects:
Fiction ⋅ Mystery & Thriller ⋅ Biography & Memoir ⋅ History ⋅ Philosophy ⋅ Psychology & Self-Help ⋅ Nature & Environment ⋅ Performing Arts ⋅ Poetry ⋅ Children's & Young Adult

Upcoming Events
Nick Thorkelson with Leonard Rifas & Wendy Call
04/19/2019 - 7:00PM
Boston cartoonist Nick Thorkelson speaks about his book, Herbert Marcuse, Philosopher of Utopia (City Lights), a graphic biography of the life and work of the respected modern philosopher..From his youth in Weimar Germany and early studies with Martin Heidegger, to his flight from Nazi Germany with Frankfurt School colleagues, to his rise as one of its major theorists along with Theodor Adorno and Walter Benjamin, to his status as a countercultural icon, readers are introduced to the...
Children's Storytime - ages 2 and up
04/20/2019 - 11:00AM
Join us for this fun hour of readings from picture and storybooks! Go to the castle in the children's section… and the stories begin!
Saturday University with Pedro Machado
04/20/2019 - 10:00AM
Saturday University TRANS PLANTS: COLLECTING, GATHERING, AND GLOBALIZING PLANTS Spring Lecture Series. This morning the Saturday University morning continues its spring series on plants and culture in Asia, today with Pedro Machado, associate professor of history at Indiana University. His lecture today is 'A Forested State: Eucalyptus, Empire, and Portuguese Landscapes.' Presented by the GARDNER CENTER FOR ASIAN ART AND IDEAS, in partnership with the UNIVERSITY OF WASHINGTON JACKSON SCHOOL...
04/22/2019 - 7:00PM
Montana writer and conservationist Bryce Andrews, author of Badluck Way, returns to Elliott Bay to speak about his new book, Down from the Mountain: The Life and Death of a Grizzly Bear (Houghton Mifflin). "Bryce Andrews' wonderful Down from the Mountain is deeply informed by personal experience and made all the stronger by his compassion and measured thoughts. He outlines clearly the core of a major problem in the rural American West--the disagreement between large predatory animals and...
Book Candy
Places to Celebrate American Poets
Road trip: Novel Destinations recommended "8 places to celebrate American poets."
---
"Who said it: Teddy Roosevelt or Game of Thrones character?" Mental Floss challenged.
---
CBC Books listed "100 things you might not know about Beverly Cleary to celebrate her 103rd birthday" last week.
---
"How many animals can you identify?" Merriam-Webster asked for its word challenge: "Name That Thing: Animal Edition."
---
"Why would one man read Mark Twain's whole library?" the Guardian asked.

Great Reads
Rediscover: Band of Brothers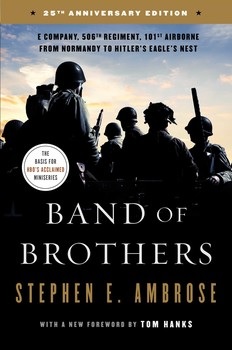 This coming June 6 marks the 75th anniversary of D-Day, when U.S., British and Canadian forces landed in Normandy, in Nazi-occupied France. In the run-up to this milestone, Shelf Awareness will highlight some of the best books about D-Day.

Military historian and biographer Stephen E. Ambrose (1936-2002) was inspired to write his most popular book, Band of Brothers: E Company, 506th Regiment, 101st Airborne from Normandy to Hitler's Eagle's Nest, while attending a reunion of Easy Company veterans in 1988. During interviews conducted for the National D-Day Museum in New Orleans (now called the National WWII Museum), Ambrose was struck by the lasting bond still shared by these aging soldiers. In 1992, after incorporating more interviews and input from Easy Company survivors, Band of Brothers was released to rave reviews, becoming Ambrose's first bestseller. Its 2001 adaptation into a 10-part HBO miniseries (for which Ambrose was an executive producer) brought the story of Easy Company to an even wider audience.

Band of Brothers tracks the training and combat experiences of a parachute infantry company through the D-Day invasion, across France, Holland and Germany, all the way to Hitler's hideout in Berchtesgaden. Easy Company's parachute drops into Normandy and the Netherlands, their besiegement in Bastogne, among so many other perilous operations, shows what ordinary men were capable of when called upon to serve. A 25th-anniversary edition, with a new foreword by Tom Hanks, was released by Simon & Schuster in 2017 ($17, 9781501179402). --Tobias Mutter

The Writer's Life
Bryce Andrews: Encounters Between Bears and Humans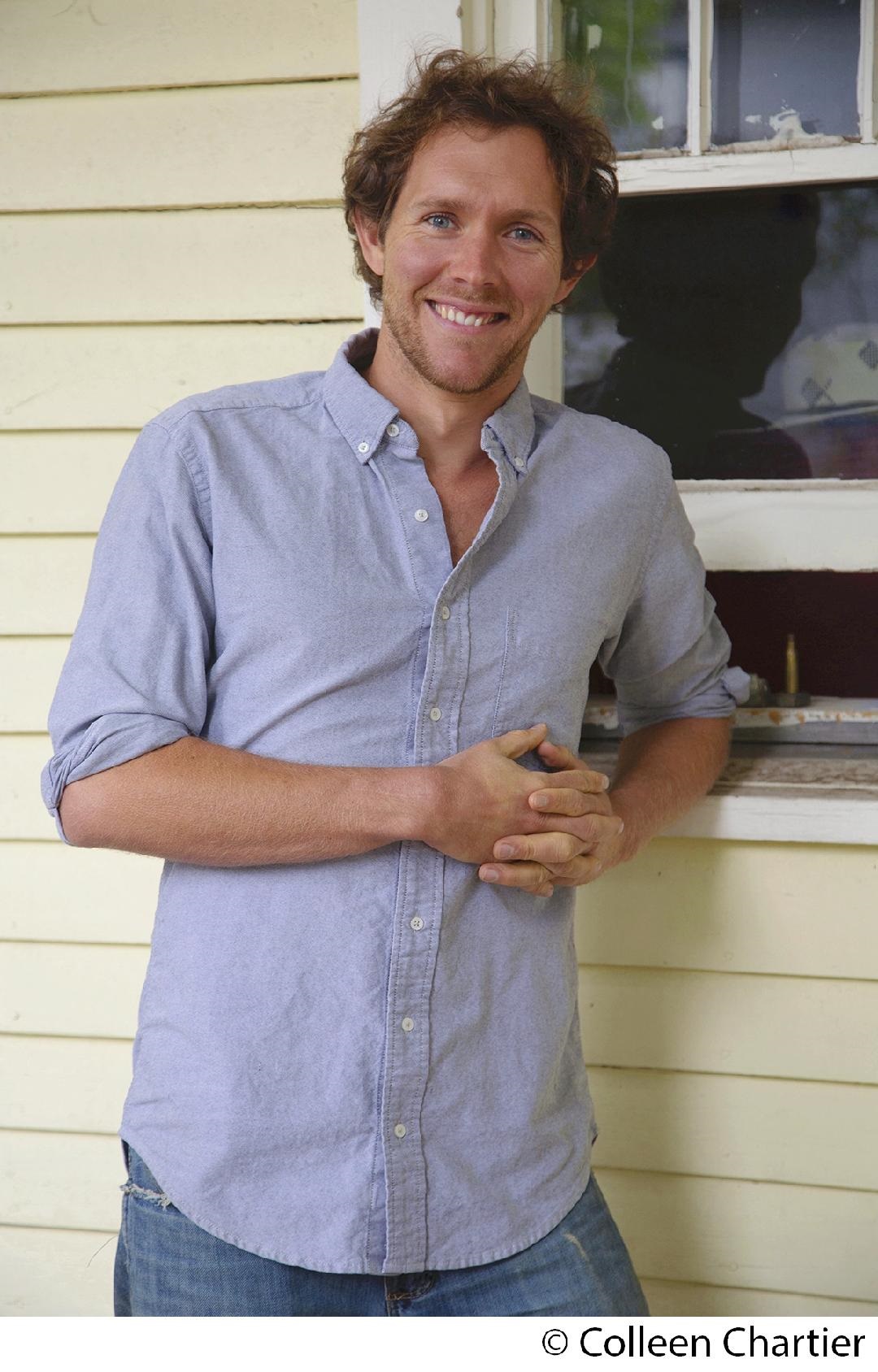 Bryce Andrews is the author of Badluck Way and Down from the Mountain: The Life and Death of a Grizzly Bear. The latter, out now from Houghton Mifflin Harcourt (reviewed below), follows Andrews as he works with a Montana farmer to protect a corn field from encroaching grizzlies. It explores the dangers bears and humans pose to each other, and how development is making possible encounters between the two more likely. Andrews has won the Reading the West Book Award for nonfiction and was a finalist for the Washington State Book Award. He currently works with the conservation group People and Carnivores.
You used to be a rancher who now works for a nonprofit group that helps bears and humans live more successfully in close proximity. Tell us about your trajectory from one to the other.
To understand my trajectory, it helps to know that I didn't start out as a rancher. I grew up in the middle of Seattle, far away from agriculture and the world that I live in now. But early on I had an affinity toward conservation and the idea that wild spaces and creatures are worthy of our protection. After college, I worked as a ranch hand in valleys that border some of our last true wildernesses. I got to know these wild places much more intimately than I had as a kid in the city, and after a while, the animals I became most curious about were not the ones I was raising, but the ones that lived in the mountains. Today, I believe that wild animals are absolutely essential and worth saving--even when they cause us trouble. I'm pursuing that idea through my nonprofit work with the conservation group People and Carnivores in areas where wilderness meets agriculture.
Your book focuses on encounters between wild bears and humans who farm areas of land that brush up against the bears' habitats. You go into detail about one bear in particular, Millie, who was wounded by a gun. We often think of bears as being dangerous to humans, but what dangers do we pose to bears?
Basically, dangers arise from collisions--accidents on the highway, chance encounters with hunters in the mountains and moments where a bear's natural desire to feed runs headlong into something like a dairy, an orchard or an unprotected chicken coop. More often than not, bears who turn to eating domestic livestock and crops end up dead. As more people move to areas where grizzlies live, and the bears begin returning to territory now occupied by farms and ranches, such outcomes become harder to avoid. People and Carnivores takes into account the needs of bears and people to find ways to help both.
Your book is beautifully written and touches on so many themes of conservation, but at heart, it's a story about building a fence around a field of corn to keep out bears. How did you know that such a straightforward task as building a fence could be the subject for a whole book?
My work as a rancher taught me that there's a lot of complexity in simple actions like building a fence. Doing that work becomes a point of access into something much larger--our human relationship to the wilderness and to the landscape of the West. A through-line in our collective storytelling about the American West is that it's a landscape of work and wind and often injustice. This book picks up on those themes.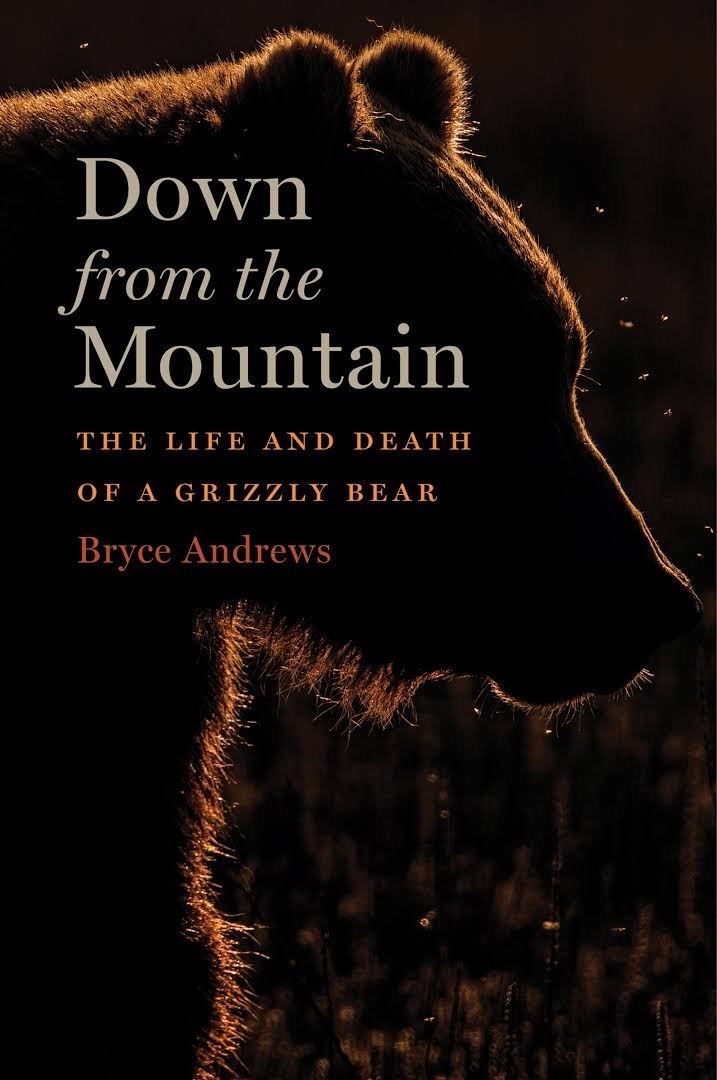 But I wasn't certain that this story would make a book until I saw camera footage of Millie's ruined face. I remember it so vividly. I'd never seen anything like it in a decade of ranching, and I've seen some very hard things. I thought then that people needed to know about her, and understand how she met her end. We have these heroic stories about farming and taming the West, about self-reliance, necessary violence and human toughness, but they come at the expense of other equally true narratives which have to do with damage: damage to wild animals, to landscape, to native peoples, to families. What happened with the fence and Millie is a microcosm of certain things that are taking place across the West today. Her story is a lens for looking at these larger issues.
The sections of your book that are written from Millie's perspective are very moving. As a writer, what kind of research did you do for those parts?
I did everything I could do to understand the particulars of her story. I looked at the GPS collar data that had been taken earlier in her life. That data shows where she went seasonally to get the best food sources, and how she used the landscape of the Mission Valley. I talked with the biologists who knew her best. I also spoke with the investigator who was looking into her maiming. I basically did all of the due diligence that I could to know what was known about this animal. But that only takes you so far. You can't go up to a grizzly bear and ask what it's like to be them. You can't follow them into their den and watch how they feed their cubs. Those things are largely unknown. So the "Millie" sections took a certain degree of creativity. Luckily, my decade's worth of raising livestock in landscapes that have grizzly bears gave me a good understanding of how grizzlies move, act and forage.
At the end of your book, a Wildlife Rehabilitation Center manager named Lisa says that "a famous bear has a better chance than one that nobody knows about." I couldn't help but think of how your book is bringing more attention to Millie and her cubs, and maybe to grizzly bears more generally. What is your hope for this book?
I hope that it makes people think differently about bears and how we relate to them. I want the book to make us think deeply and critically about how we develop and live in western landscapes. But perhaps most importantly I hope that this book helps people to think about the life and death of an individual wild animal. The story of pretty much any grizzly bear in the American West would blow your mind. Their lives and deaths are dramatic and interesting. I hope that once people understand those lives better, they will value them more. --Amy Brady, freelance writer and editor
Book Reviews
Fiction

Scribner, $28, hardcover, 336p., 9781501197840
Mystery & Thriller
Sarah Crichton/FSG, $27, hardcover, 368p., 9780374156022
Biography & Memoir
Norton, $39.95, hardcover, 560p., 9780393244519
History
Graywolf Press, $16, paperback, 304p., 9781555978372
Philosophy
Pantheon, $26.95, hardcover, 336p., 9781524747947
Psychology & Self-Help

Norton, $27.95, hardcover, 384p., 9780393071221
Nature & Environment
Houghton Mifflin Harcourt, $25, hardcover, 288p., 9781328972453
Penguin Books, $17, hardcover, 160p., 9780143133162
Performing Arts
Simon & Schuster, $28.99, hardcover, 416p., 9781501175381
Poetry
BOA Editions, $24, hardcover, 128p., 9781942683728
Children's & Young Adult

Amulet Books, $17.99, hardcover, 352p., ages 10-14, 9781419733727
Page Street Kids, $17.99, hardcover, 40p., ages 8-11, 9781624146541