From the Shelf
Band Books: Punk Rock Reads
Backstage, behind the curtain, is a world known to few. The same goes for bunks on tour buses, or dirty mattresses in squats, dozed on in the years leading up to a band's actually getting a bus. For a backstage pass to it all, crank up some music and settle into any of these memorable music memoirs.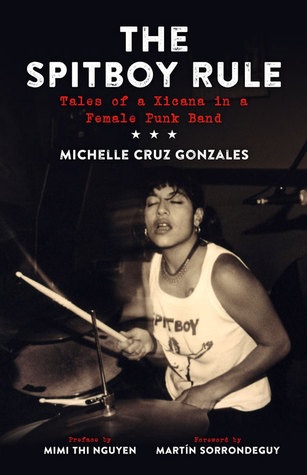 In The Spitboy Rule: Tales of a Xicana in a Female Punk Band (PM Press, $15.95), Michelle Cruz Gonzales, drummer for '90s hardcore band Spitboy, tells of tours both hardscrabble and Scrabble-studded (really--it was a pastime of choice on the road). In Hunger Makes Me a Modern Girl (Riverhead, $16), Carrie Brownstein--now known for the sketch comedy show Portlandia--recalls her youth and her years in Sleater-Kinney, meditating on punk ethos and the roller-coaster of touring.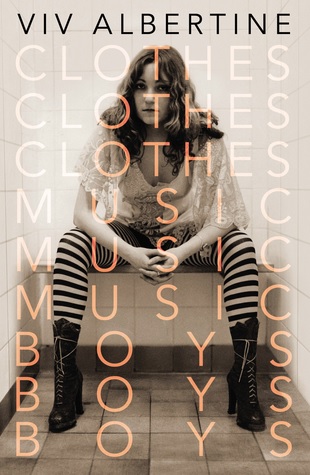 Viv Albertine, guitarist of the Slits, traces her life in the music industry and beyond in Clothes, Clothes, Clothes. Music, Music, Music. Boys, Boys, Boys (Faber & Faber Social, $12.50), shortlisted for the National Book Award. Albertine tackles loves and losses, reflecting on those who inspired her--people like musician Patti Smith. Smith's own memoir Just Kids (Ecco, $16.99), documenting her relationship with Robert Mapplethorpe, won the National Book Award for nonfiction.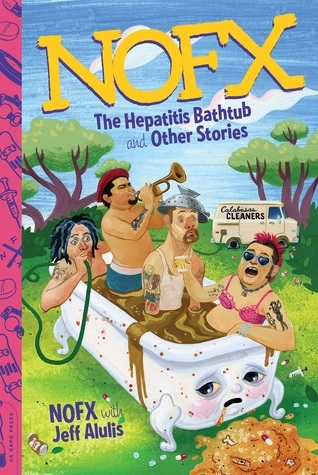 And then there's NOFX: The Hepatitis Bathtub and Other Stories (Da Capo Press, $22.99) by NOFX with Jeff Alulis. More scandalous than literary--but with sharp insights from the Bay Area punk legends--the book features NOFX members sharing their stories individually, chapters alternating among perspectives. It's a wild ride, as all these memoirs are: humorous, painful, loud and unforgettable. --Katie Weed, freelance writer and reviewer

In this Issue...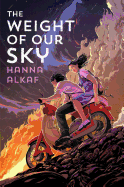 Alkaf's succinct prose, peppered with unflinching details, is captivating, in this candid and open young adult novel.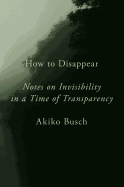 Philosophical and thoughtful, Akiko Busch's How to Disappear beautifully illuminates the ways we choose to hide.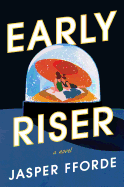 Fforde's first novel since 2014 is set in a dystopian Wales, in a time when humanity hibernates through brutal winters, guarded by the brave and bizarre Winter Consuls.
Review by Subjects:
Fiction ⋅ Mystery & Thriller ⋅ Science Fiction & Fantasy ⋅ Social Science ⋅ Essays & Criticism ⋅ Performing Arts ⋅ Children's & Young Adult

Upcoming Events
02/18/2019 - 7:00PM
A Seattle trip for other purposes affords this special chance to present Casey Gerald, author of one of the most compelling memoirs of life and its transformations to come along in some time, There Will Be No Miracles Here (Riverhead). "This is the book for all of us who have juggled double (and triple, and quadruple) consciousnesses, and for those of us who have prayed to false gods and passed as false selves. Casey Gerald leads us through blackness and boyhood, love and masculinity, faith and...
Mia Ayumi Malhotra with Gabrielle Bates & Jane Wong
02/18/2019 - 7:00PM
A poet who, as an MFA graduate of the University of Washington, once called Seattle home, Mia Ayumi Malhotra is here with her Alice James Award-winning debut collection, Isako Isako (Alice James Books). "Mia Malhotra labors in the mythic burdens and beauties of an ancestral story, delivering a vision that proliferates beyond the usual borders between generations, nations, or collective eras of psychic trauma. In these poems, haunted equally by historical event and the timelessness of human...
Speculations Sci-Fi & Fantasy Book Group
02/19/2019 - 6:30PM
This monthly, ongoing, Elliott Bay-hosted book group will be discussing Becky Chambers', The Long Way to a Small, Angry Planet (Wayfarers #1) (Harper Voyager), as the February selection. Learn More
02/19/2019 - 7:00PM
Tara Conklin reads from her second novel, The Last Romantics (Harper), in which a renowned poet, when asked about the inspiration behind her iconic work, reveals a story about her family and a betrayal that has long lasting effects. "It is a brave thing to write in the voice of a world-renowned centenarian poet, but damn if Tara Conklin doesn't pull it off. In fact, all of the luxuriously spun characters in The Last Romantics, entwined via that impossible web we call family, unfold over their...
02/20/2019 - 7:00PM
Two excellent Oregon poets visit tonight, one, Wendy Willis, on the occasion of a timely new book of essays, These Are Strange Times, My Dear: Field Notes from the Republic (Counterpoint Press). David Biespiel will be here with his newest book in the University of Washington Press' Pacific Northwest Poetry series, Republic Café. "Offers a unique vision for life in such challenging times . . . Willis's nuanced and interior approach to politics is a welcome departure from the harsh rhetoric so...
02/20/2019 - 7:00PM
A writer who is from Accra, Ghana, who schooled in the U.S. (Mount Holyoke, Columbia, NYU), and now lives in Senegal, Ayesha Harruna Attah visits with her powerful debut novel, The Hundred Wells of Salaga (Other Press). "Ayesha's prose is festive, reminiscent of the drumbeats of old, yet with a modern rhythm and pace at its core. Her sentences are firm, muscular, vibrant and well structured, creating an imagery that stays with you long after you have finished reading the novel. Her ability to...
02/20/2019 - 11:30AM
Our friends at PJ Library do these song & storytimes designed for tots, toddlers, and those looking after them at a few select bookstores in the area and visit as a regular feature of our Wednesday mornings. These are free and open to all and are usually thirty minutes of good fun, activity, and exploration of language, movement, and rhythm. Please join us in the Children's Section by the castle!
Sophia Shalmiyev with Claire Dederer
02/21/2019 - 7:00PM
Portland writer Sophia Shalmiyev, originally from Leningrad, is here as the author of a brilliant new memoir, Mother Winter (Simon & Schuster). She'll be joined in conversation by acclaimed memoir author Claire Dederer, whose most recent book is Love and Trouble. "A rich tapestry of autobiography and meditations on feminism, motherhood, art, and culture, this book is as intellectually satisfying as it is artistically profound. A sharply intelligent, lyrically provocative memoir." —Kirkus...
02/21/2019 - 7:00PM
We're pleased to welcome queer activist, novelist, literary curator and truth teller Mattilda Bernstein Sycamore back to Seattle today to celebrate--at last--the recent release of Sketchtasy (Arsenal Pulp), a novel based in part on her experiences in Boston during the 1990s. Sketchtasy was named one of NPR's Best Books of 2018 and received rave reviews from The Millions, Shelf Awareness, Boston Globe to name just a few. Welcome home, Mattilda! "As stupefying and white-hot as the drugs...
Book Candy
The Littlest Little Free Librarian

Great Reads
Rediscover: The Shell Seekers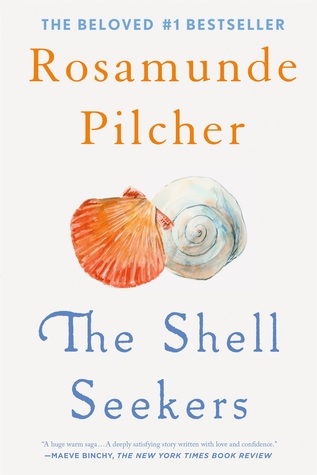 British novelist Rosamunde Pilcher, author of the family saga The Shell Seekers, died last week at age 94. Her novels, primarily romance and women's fiction, have sold more than 60 million copies worldwide. Pilcher started writing at age seven, sold her first short story at 15 and served in the Women's Royal Naval Service during World War II. She published 10 romance novels under the name Jane Fraser before dropping the pseudonym in 1965. The Shell Seekers (1987) was her 14th and most popular novel. Other major works include September (1990), Coming Home (1995) and Winter Solstice (2000). She retired in 2000. Robin Pilcher, her son, is also a novelist.

The Shell Seekers follows Penelope Keeling, an elderly British woman who relives her life in flashbacks. It explores Keeling's relationships with her adult children and artist father, who gifted her a painting called The Shell Seekers. Pilcher's book spent 49 weeks on the New York Times bestseller lists and sold more than 10 million copies. It has twice been adapted for television. Pilcher's collective works continue to drive tourism to Cornwall, especially from Germany, where the TV station ZDF has adapted more than 100 of her stories. The Shell Seekers was last published in 2015 by St. Martin's Griffin ($18.99, 9781250063786). --Tobias Mutter

The Writer's Life
Ross Gay: Developing the Delight Muscle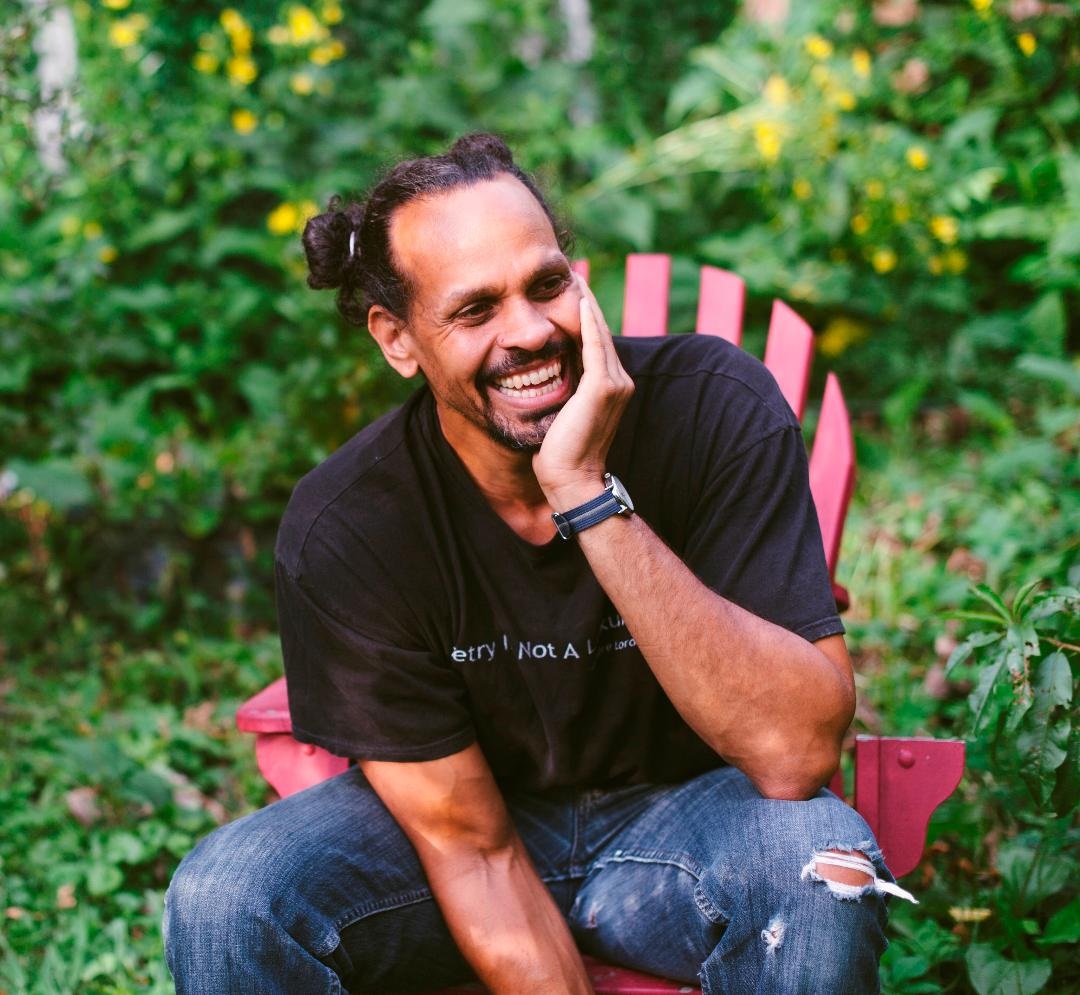 photo: Natasha Komoda
Ross Gay is the author of three poetry collections, most recently Catalog of Unabashed Gratitude. He is also an editor at two chapbook presses and a founding board member of the Bloomington (Indiana) Community Orchard, a nonprofit, free-fruit-for-all food justice and joy project. The Book of Delights (Algonquin), reviewed below, is his first essay collection.
Tell us about the inspiration for The Book of Delights.
I was--this is not a joke--walking back to the castle I was staying in for the month of June in Umbria, at an artists' residency. I was delighted, and acknowledged it. I was like, "Oh, this is really delightful!" It might have been the wildflowers at my feet swooning with bees, or the fig trees (unripe) everywhere, or the way Erykah Badu singing in your headphones usually makes things more delightful. Or the castle, I guess.
But I think catching myself in delight that day made me think it would be interesting and challenging and fun to do every day for a year. It was close to my birthday, so that was an easy form: birthday to birthday. And, too, the fact that I am always hungry, like deeply hungry, for writing about and thinking about and theorizing about and singing about that which I love.
How did you decide which delights to capture and expound upon? (You note that "stacking delights" is itself a delight, but at the same time, you can't write about them all!)
Today, outside my window, is what looks like a weird kind of poppy shrub--a cardinal just flipped by, and there goes her fella--which amazes and delights me, you know, because it's January and, thank god, very cold outside, much too cold for a poppybush to be growing, whatever a poppybush is. Then I realized I'd chucked a couple clementine peels out of the car when I was coming home from the store, and the way they landed behind the bald shrub, and from this distance, makes it look as though they are flowers on the tree, as though they are a poppybush, which they are. And one of those cardinals is so bright, looking right into this window from across the street, that he looks like a red light bulb. I mean, I don't know. There is, along with all else, so much to delight upon, the way I see it.
I remember trying to write about things that really delighted me, but they just kind of spun out as essayettes and didn't go anywhere. So probably I needed the delight to take me somewhere, which could mean associative wandering, or musical wandering, or digging really hard on a thing. But I guess the delights needed to offer a certain amount of puzzlement in addition to delight. They often had to make me ask why a thing delights me, which often took me far from delight--often took me nowhere I would have anticipated.
You talk about delight, and the noticing of it, as a muscle that can be strengthened, or a radar that grows more sensitive over time. Tell us about about the process of finding more delight as you went along.
I think I was prepared for a kind of scarcity of delight. To need to be scouring my life for delight to write these essayettes. And then, as I turned it on, it was like this is what I'm doing, attending to my delight. I found, with that attention, that I am often kind of delighted. And often delighted by things I didn't realize delighted me. And that is a gift--to be like, "Oh, shoot, I love that jade plant that my student gave to me and I have spent all these years never realizing how much I love it!" Or, "I love that candy because it reminds me of my father, who could be so ridiculously sweet to us." To do that again and again. But it took me giving myself the task of attending to and articulating the experience of delight to myself to realize that. Because, the truth is, my inclination has been kind of melancholic plus.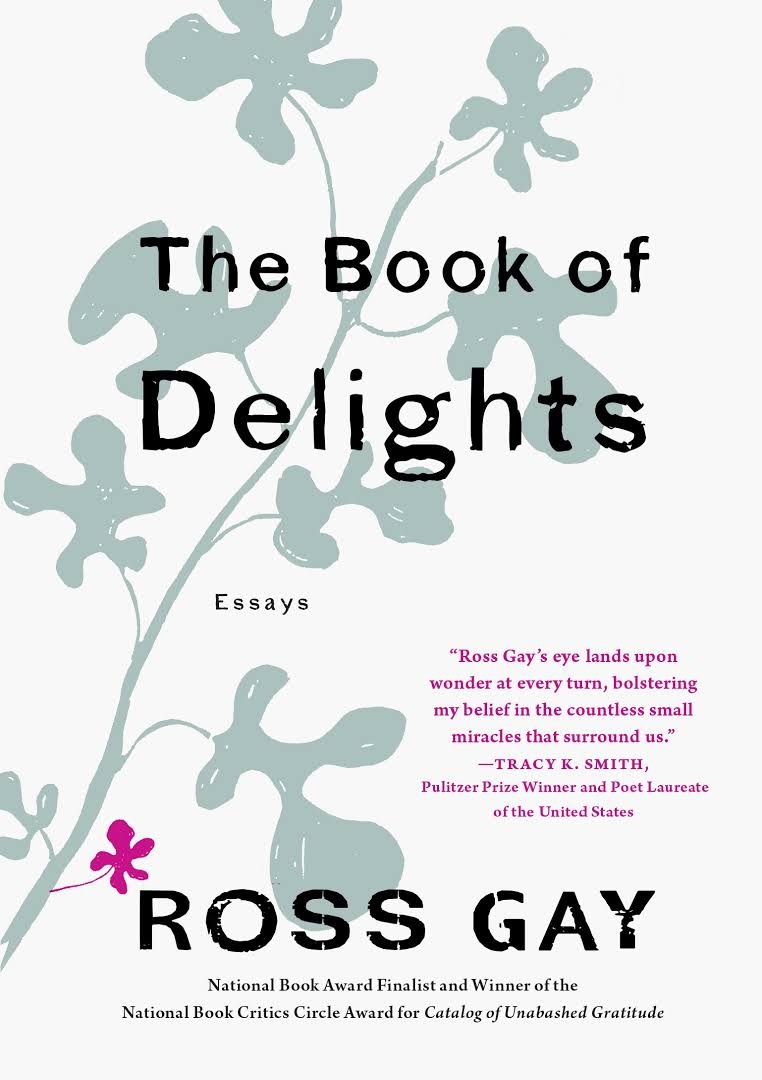 Delight, or at least the public celebration of it, has often been denied to black people in the U.S. Can you talk about writing "a book of black delight. Daily as air?"
I think there's a very clear desire (and industry) by some to crush the experience, or to imagine the experience, of black people into, simply, suffering and pain. Like if it isn't pain, it isn't black. If it isn't about pain or reacting to or resisting pain, it isn't black. Something like that. That's bullsh*t, and it's poisonous, all around. (Black pain as a salable product, a good, that's familiar, huh?) I'm interested in the full, weird, complex, surprising, tender humanity of my life, our lives. Which includes delight. (And I recommend Kevin Quashie's book The Sovereignty of Quiet.)
There's a perception that delight, joy or playfulness aren't "serious," or that celebrating them forces people to ignore the harsher realities of life. But your collection draws together the dark and the light, and takes joy and pleasure seriously. Were you consciously trying to strike that balance or was it more organic?
It's a mistake to imagine that what is brutal or awful is the only thing worth talking about. Primarily because the brutal and the awful and the harsh are not the only thing. I mean, what is the world in which the only thing worth talking about or thinking about or meditating on or studying, the only thing worthy of our fullest attention, is that which sucks? What are the results of thinking and counseling that joy--which, in my opinion, comes from the realization that we are utterly interdependent, we are utterly connected (part of that connection being that we all die)--is not worth studying? F*ck that. I want to study the zillion ways we care for each other so that I can get better at caring. I want to study the ways we collaborate, the ways we interdepend, whether we acknowledge it or not, which we damn well better do.
Do you have advice for readers who may be inspired to start their own delight-noticing projects, or write about their delights?
I'm not that good for advice, but I will say there was something useful to me about dailiness, about making writing these delights a practice. I also think having a little time constraint was useful for me; it helped me to think in a looser, non-precious way. I loved writing them by hand, too--that helps me to think more bodily, which I think is more delightful, frankly. And then you can have these notebooks full of meditations on things that have delighted you--how lucky! --Katie Noah Gibson, blogger at Cakes, Tea and Dreams

Book Reviews
Fiction
Ballantine Books, $28, hardcover, 368p., 9780525622109
Harper, $26.99, hardcover, 304p., 9780062362353
FSG Originals, $15, paperback, 160p., 9780374246235
Restless Books, $17.99, paperback, 224p., 9781632062147
Nightwood Editions, $19.95, paperback, 256p., 9780889713390
Mystery & Thriller
Knopf, $27.95, hardcover, 560p., 9781524732264
Science Fiction & Fantasy

Viking, $28, hardcover, 416p., 9780670025039
Social Science

Penguin Press, $26, hardcover, 224p., 9781101980415
Essays & Criticism
Algonquin, $23.95, hardcover, 288p., 9781616207922
Performing Arts
Bloomsbury, $28, hardcover, 352p., 9781632862129
Children's & Young Adult

Salaam Reads, $18.99, hardcover, 288p., ages 14-up, 9781534426085
Charlesbridge, $16.99, hardcover, 32p., ages 4-8, 9781580897983
Houghton Mifflin Harcourt, $17.99, hardcover, 48p., ages 4-7, 9780544959002
--- SPECIAL ADVERTORIAL OFFERINGS ---

Finding Esme

by Suzanne Crowley


Dear Reader,

When twelve-year-old Esme McCauley inherits her grandmother's ability to find lost things, she learns some things are better left unfound. After discovering dinosaur bones on the family's peach farm, newspaper reporters, scientists, and neighbors arrive in droves and Esme must decide who has her best interests at heart.

School Library Journal calls Finding Esme "poignant" and BCCB in a starred review says "Esme is a brave, appealing heroine.

•BookBub Pick
•Spirit of Texas (SPOTMS) Reading List (Texas Library Association)
•Starred Review, Bulletin of the Center for Children's Books

To enter a giveaway for a signed copy, email me at: suzannecrowleyauthor@gmail.com

Suzanne Crowley
www.suzannecrowley.com






PUBLISHER:
Greenwillow Books

PUB DATE:
August 14, 2018

ISBN:
9780062352460

TYPE OF BOOK:
Middle-Grade Fiction

PRICE:
$16.99