From the Shelf
The Scare-Your-Pants-Off Book Club
Word has it that beloved public television series Arthur, about an aardvark who knows how much fun a library card can be, is ending in winter 2022, after 25 seasons. In homage to the show's notorious Scare-Your-Pants-Off Book Club, I thought I'd highlight some creepy and satisfying reading for the coming winter.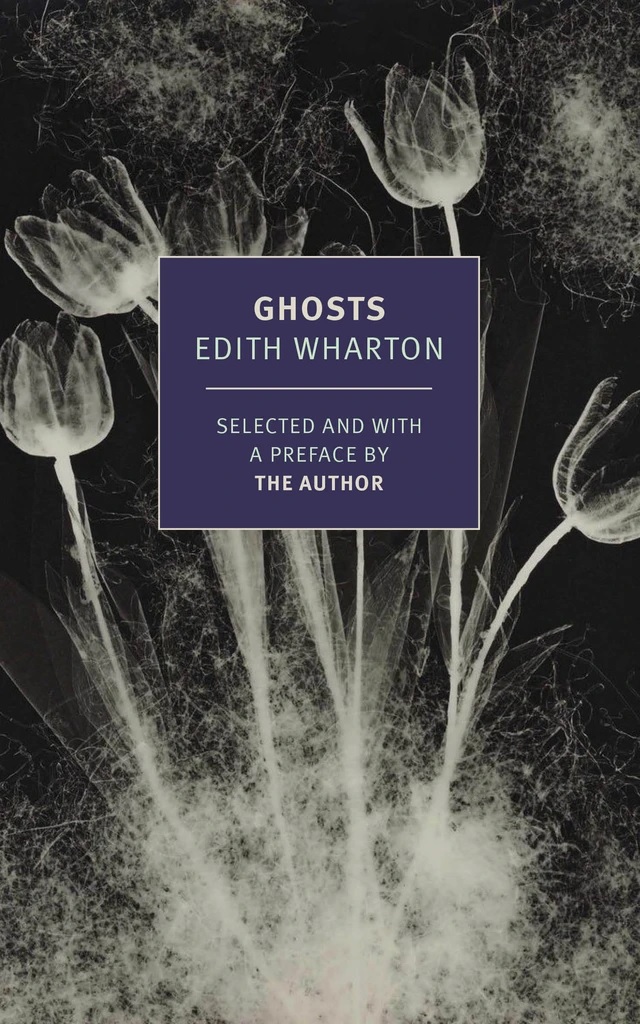 Some of the best terror emerges from the dusty annals of history. The inimitable Edith Wharton had a knack for twisting a house's eerie, storied past into freshly chilling tales. Ghosts (NYRB, $16.95) collects some of her most dazzling stories of haunted houses and tortured souls, complete with shadowy candlelit passages and hot glowing eyes. "The Eyes," in particular, captures the unsettling way the past doesn't always die. (Wharton's ghost stories are also incredibly funny, with her keen descriptions and quick-witted asides.)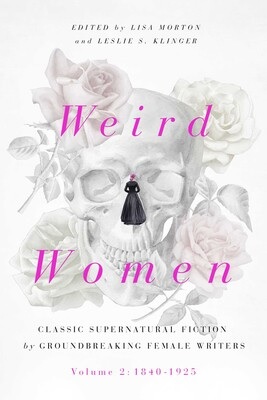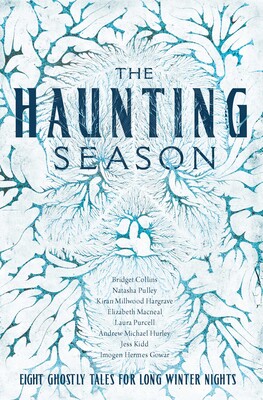 Wharton also appears in the second volume of Weird Women (Pegasus, $25.95), an anthology project devoted to the uncanny and supernatural writings of women in the 19th and 20th centuries, including George Eliot and Zora Neale Hurston. Our reviewer loved this eclectic array of science fiction and horror for its "expertise in covertly commenting on the real and gendered horrors that undergird society." The publisher also has a more modern anthology out this month called The Haunting Season: Eight Ghostly Tales for Long Winter Nights (Pegasus Crime, $25.95), featuring contemporary standouts like Jess Kidd and Andrew Michael Hurley.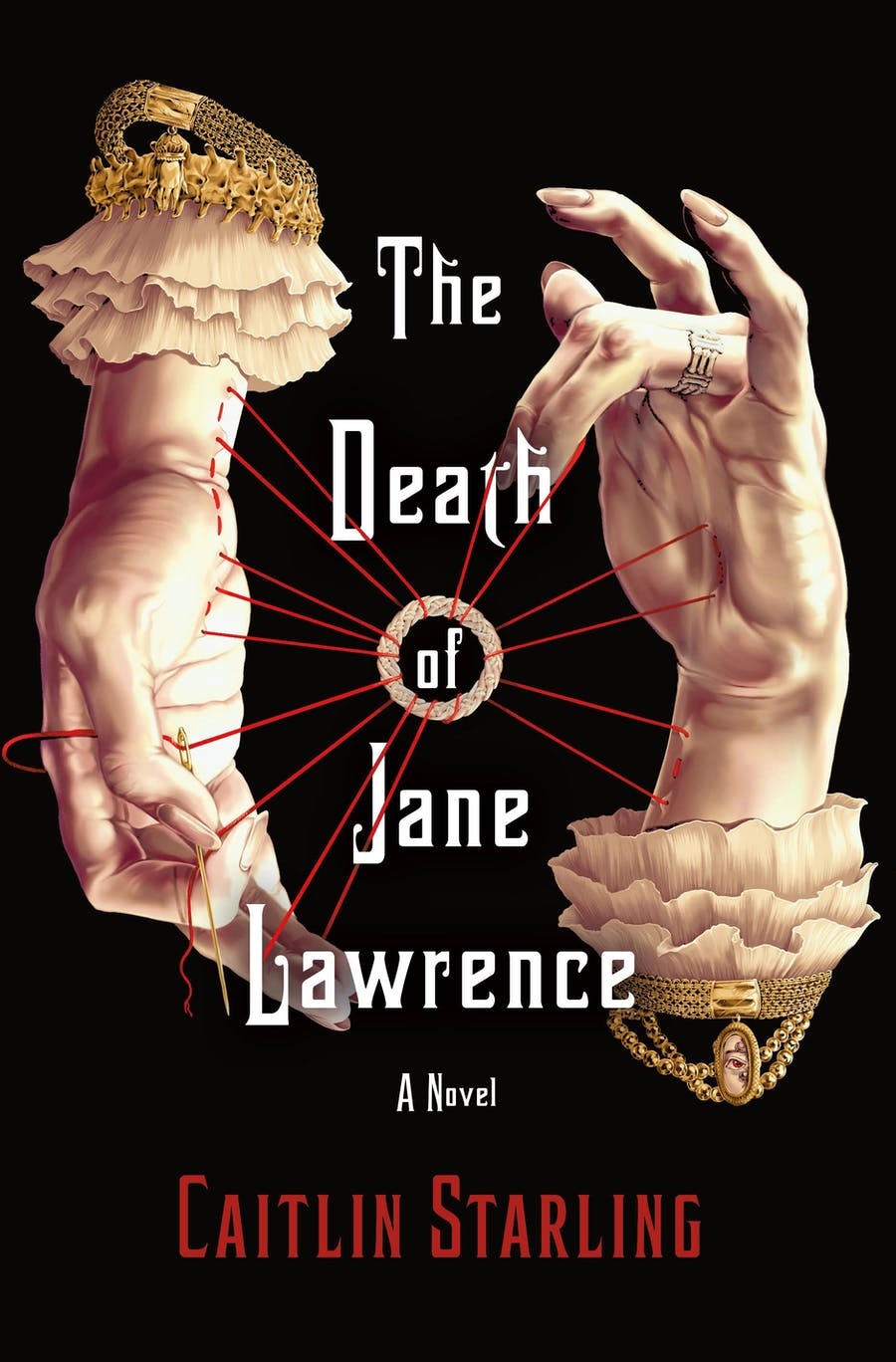 But if short fiction doesn't quite satisfy the horror hungry reader, consider The Death of Jane Lawrence (reviewed below, St. Martin's, $27.99), a novel that treads among the spiritualist and medical horrors of the early 20th century, with spooky rituals and macabre bloodlettings.
These suggestions might not be entirely appropriate for our friends at Lakewood Elementary, but I like to think that E.A. DePoe, author of the Scare-Your-Pants-Off series, would approve. --Dave Wheeler, associate editor, Shelf Awareness
In this Issue...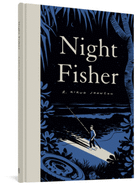 This heralded graphic novel about two Maui best friends courting danger returns in a handsome new edition.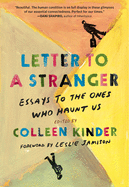 by Colleen Kinder, editor
Sixty-five gemlike, thought-provoking essays take readers into chance encounters that left a lasting impact.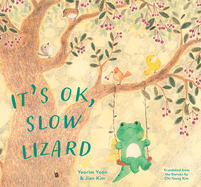 Animal friends discover ways to live mindfully in this soothing picture book.
Review by Subjects:
Fiction ⋅ Mystery & Thriller ⋅ Science Fiction & Fantasy ⋅ Romance ⋅ Graphic Books ⋅ Biography & Memoir ⋅ Essays & Criticism ⋅ Children's & Young Adult

Upcoming Events
10/25/2021 - 6:00PM
Over thirty years ago - 1988, to be precise - Laura Davis coauthored The Courage to Heal: A Guide for Women Survivors of Childhood Sexual Abuse - a book that has had an extraordinary life, as it continues to be read and used, even as it helped prompt the publication of similar books and accounts, and, even more, helped change the language and perception surrounding women's childhood sexual abuse itself. In her autobiographical new book, The Burning Light of Two Stars: A Mother-Daughter...
Nguyễn Phan Quế Mai / PeaceTrees Vietnam Benefit
10/25/2021 - 5:30PM
PeaceTrees is honored to welcome bestselling author, Nguyễn Phan Quế Mai as the keynote speaker for our 26th Anniversary Celebration! Quế Mai's international bestselling book, The Mountains Sing (Algonquin) is a multigenerational novel that follows the Tran family. This illuminating story is set against the backdrop of the Vietnam war and touches on messages of peace, reconciliation, and hope. "A triumph... Moving and riveting... " —Viet Thanh Nguyen. "Rich and luminous... A feat of...
10/26/2021 - 6:00PM
A retired judge in the California state judicial system, Judge LaDoris Hazzard Cordell is hardly retiring in her account of the legal system as she has had to navigate it, as indeed have many others, Her Honor: My Life on the Bench...What Works, What's Broken, and How to Change It (Celadon). "Beautifully written and riveting from start to finish, this remarkable memoir by one of our nation's most pathbreaking jurists seamlessly interweaves vivid and often gut-wrenching courtroom scenes with...
Patrisse Cullors with Ijeoma Oluo presented by Seattle Arts & Lectures
10/27/2021 - 6:00PM
One of three original co-founders of the Black Lives Matter movement - along with Alicia Garza and Opal Tometi - Patrisse Cullors brought to that moment, the movement that ensued, that still ensues - a lifetime of work and activism - which continues in various forms, forums, and formulations. She is virtually here this evening with Seattle's Ijeoma Oluo, in a SAL series which Ijeoma Oluo curates, to discuss her new book, An Abolitionist's Handbook: 12 Steps to Changing Yourself and the World (...
Book Candy
Richard Wright Haikus
Richard Wright's haikus have been turned into public art around downtown Brooklyn, Gothamist reported.
---
Mental Floss shared "10 frightening facts about Shirley Jackson's We Have Always Lived in the Castle."
---
Fine Books & Collections magazine featured a landmark rare book collection that focuses on climate change.
---
Author Claire Fuller invited readers into her writing space in the Women's Prize for Fiction's "Why I Write" series.
---
"Real Harry Potter to make thousands from Harry Potter book," Derbyshire Live reported.

Nightfire: 'Connecting Fans From All Backgrounds to Talented Emerging Voices'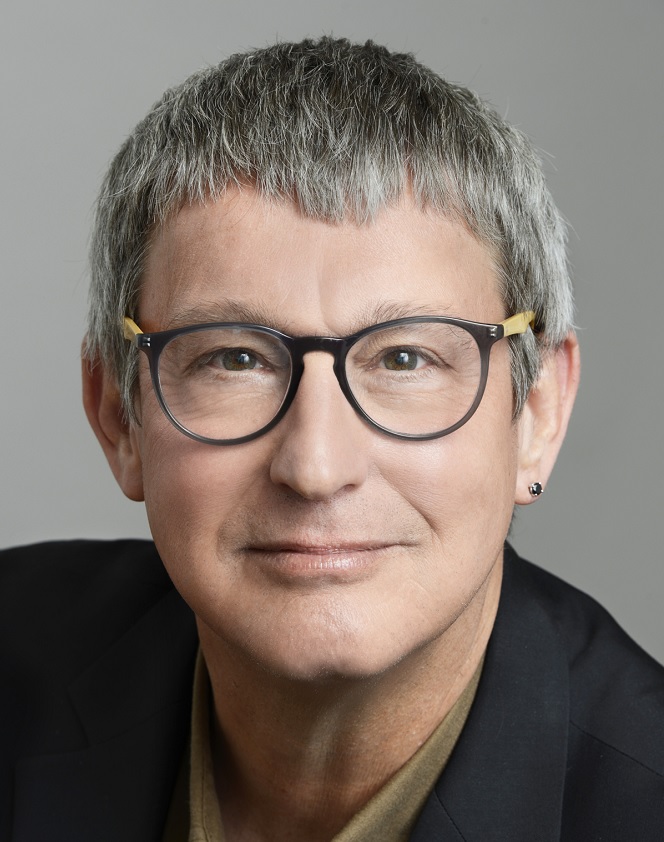 Fritz Foy
Time to be scared: there's a new horror line in town, and it highlights all that the genre has to offer.
Nightfire, the new imprint from Tor, encompasses the breadth of horror, from short story collections to novellas and novels, from standalone works to series, from dark fantasy to the supernatural, from originals to reprints of lost modern classics. Nightfire titles will appear in wide range of formats and venues: as books, e-books and audiobooks, graphic novels, and other media.
"We are so thrilled to bring the first full season of Nightfire books to readers this fall," says Fritz Foy, Publisher of Nightfire and President and Publisher of Tom Doherty Associates, which includes Tor, Forge, Tor Teen, Starscape, and Tordotcom Publishing. "In such a rapidly growing and ever-changing genre, we have found some true gems that explore and expand the possibilities of horror. As huge horror fans ourselves, we have been putting our passion for these authors and their books to work to publish these exciting (and terrifying!) new stories."
He continues: "There is a new generation who has discovered the delights of staying up late, binge reading chapter after chapter in order to reach the end of a story that has terrified at every turn. Many of these readers began their horror journey on streaming services or through podcast communities. As fellow horror lovers, we aim to connect fans from all backgrounds to the many talented emerging voices in the field of horror."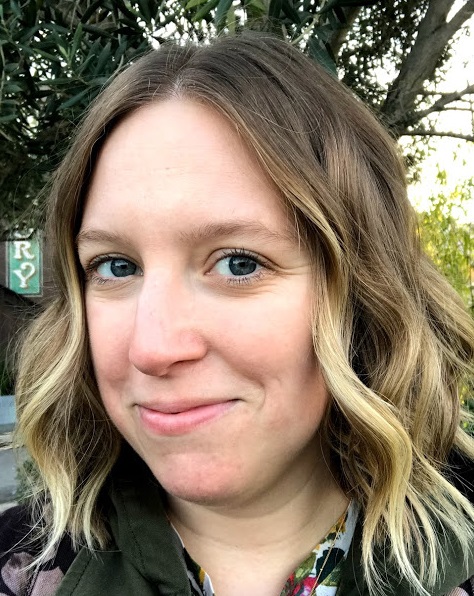 Kelly Lonesome
Kelly Lonesome, senior editor of Nightfire, adds, "The most exciting part about launching a dedicated horror imprint like Nightfire is that we get a chance to explore the myriad stories and styles the genre encompasses. We're delighted to be working with such fabulously talented authors who are pushing the boundaries of horror and reinventing beloved tropes, and we can't wait for readers to find their new favorite thrills between our covers!"
The first Nightfire titles begin appearing this fall. If you dare, keep reading to learn more about some of them and their amazing authors.
Nothing But Blackened Teeth: Cassandra Khaw on Their 'Gorgeously Creepy' Novella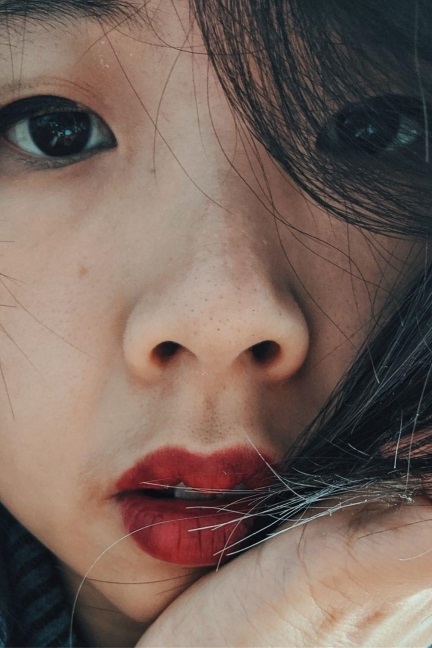 Cassandra Khaw
Nothing But Blackened Teeth by Cassandra Khaw (hardcover, $19.99, 9781250759412, October 19, 2021).
Cassandra Khaw is an award-winning game writer and former scriptwriter at Ubisoft Montreal. Khaw's work can be found in places like Fantasy & Science Fiction, Lightspeed, and Tor.com. Khaw's first original novella, Hammers on Bone, was a British Fantasy Award and Locus Award finalist, and their forthcoming novella, Nothing But Blackened Teeth, will be published by Nightfire in October 2021.
Nothing But Blackened Teeth is a gorgeously creepy novella steeped in folklore and full of devastating twists. It features a group of friends reuniting for a destination wedding in a Japanese mansion that stands abandoned, its foundations resting on the bones of a bride and its walls packed with the remains of girls sacrificed to keep her company. It's the perfect wedding venue for a group of thrill-seeking friends. But a night of food, drinks, and games quickly spirals into a nightmare. Because lurking in the shadows is the ghost bride with a black smile and a hungry heart. And she gets lonely down there in the dirt.
Here Khaw discusses the deeply personal roots of this tale: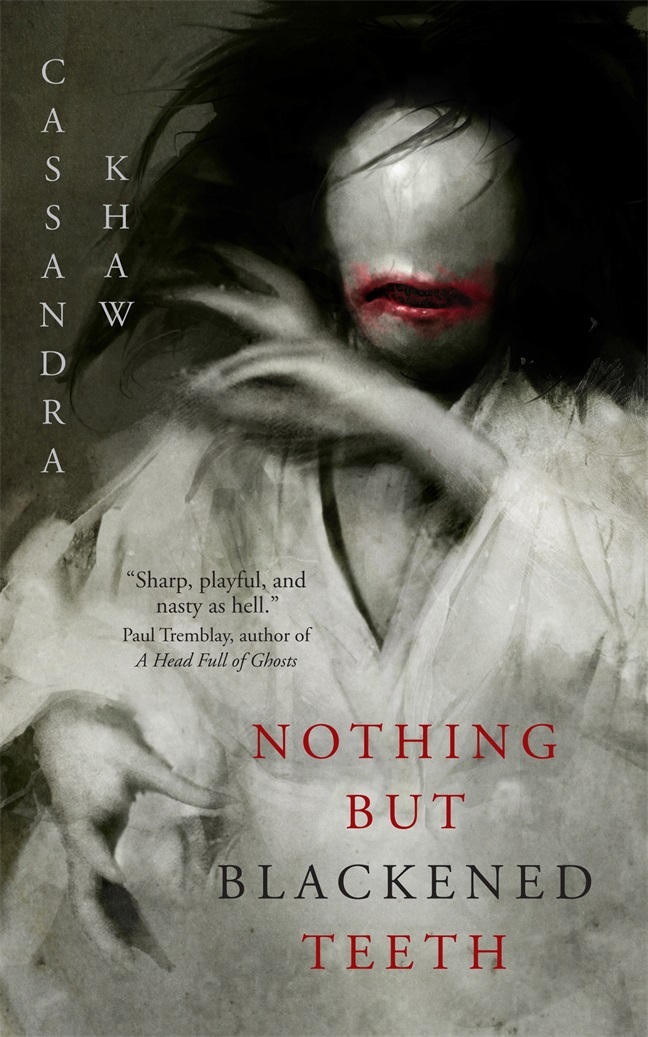 "Part of the story comes from all the ghosthunting (yes, don't look at me like that) I used to do with my friends when we were in our teens/early 20s," Khaw says. "It was just a thing that Malaysian youth like to do. We would wander into the decaying ruins of old apartment buildings, explore jungle-swallowed houses, peek into old hotels--and it was weird because we all had at least some belief in these things but none of those beliefs involved the idea we wouldn't get horrifically murdered by a ghost. We just...wanted to go poke around in the dark.
"The other part of the story is less funny. When my father killed himself, things exploded for me.
"It led to some really bad days, to tolerating too much for the sake of just having people around: anything to salve that loss, to satisfy that need for some kind of order and connection. Nothing But Blackened Teeth is an exploration of that and fractured friendships and what happens when you know things are broken but you hold onto relationships because they're what you know, what feels safe, and all the painful, poisoned things that happen in the process."

Book Reviews
Fiction
Blair, $25.95, hardcover, 246p., 9781949467710
Bloomsbury, $24, hardcover, 272p., 9781635578171
Mystery & Thriller
Pegasus Crime, $25.95, hardcover, 352p., 9781643138091
Park Row, $27.99, hardcover, 400p., 9780778311041
Science Fiction & Fantasy
Sourcebooks Casablanca, $14.99, hardcover, 144p., 9781728239828
St. Martin's Press, $27.99, hardcover, 368p., 9781250272584
Romance
Putnam, $17, paperback, 352p., 9780593330739
Graphic Books

Fantagraphics, $19.99, hardcover, 144p., 9781683964704
Biography & Memoir
Running Press, $22, hardcover, 192p., 9780762474592
Essays & Criticism

Algonquin, $19.95, hardcover, 336p., 9781643751245
Children's & Young Adult

Yonder, $18.95, hardcover, 42p., ages 3-6, 9781632062772
Margaret K. McElderry Books, $18.99, hardcover, 400p., ages 13-up, 9781534477117
Little, Brown Books for Young Readers, $18.99, hardcover, 432p., ages 13-up, 9780316537780
--- SPECIAL ADVERTORIAL OFFERINGS ---

A Seat at the Table: The Nancy Pelosi Story

by Elisa Boxer, illus. by Laura Freeman

Dear Reader,

How does someone who never intended to run for political office become America's first-ever female House Speaker? What a thrill to be able to interview Nancy Pelosi and ask her myself! From how she handles her critics, to what motivated her as a child, to why she decided to break out from behind the scenes and end up behind the podium, you'll discover more about her marble-ceiling-shattering journey.

I hope this book inspires readers of all ages to trust in their personal power and to know, as Speaker Pelosi told me, "there are no barriers for them."

Elisa Boxer
elisaboxer.com
Twitter: @eboxer
IG: @boxerelisa

"Pays due homage to its subject." --Kirkus Reviews

"Sends a resilient message." --Publishers Weekly

"An ­accessible introduction with a focus on Pelosi's influences and role as a woman in politics." --School Library Journal






PUBLISHER:
Crown Books for Young Readers

PUB DATE:
September 7, 2021

ISBN:
9780593372517

TYPE OF BOOK:
Picture Book

AGE RANGE:
4-8

PRICE:
$17.99 Hardcover


---