From the Shelf
The Dogs of War
In this issue, we interview Robert Crais, whose new novel, Suspect, is about Maggie, a canine veteran of Iraq and Afghanistan, and LAPD cop Scott James. Maggie lost her handler to an IED in Afghanistan, and Scott lost his partner to gunmen. Both are suffering from PTSD, and are brought together in a K9 unit. The thriller aspect of Suspect is good, but the story of Maggie and Scott is outstanding. Their initial mistrust grows into an unbreakable bond, a journey that will have even the most jaded hearts longing for their own Maggie.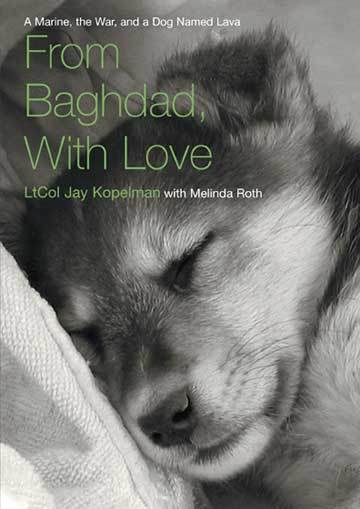 The human-canine bond has been written about ad infinitum; numerous books have focused on the dogs of war--military dogs and rescued dogs. One of the first, and best, is From Baghdad, with Love by Lt. Col. Jay Kopelman (Lyons Press, $14.95), about a puppy, Lava, he rescued and brought home. "I see the fear in his eyes despite the bravado. He's only a puppy, too young to know how to mask it, so I can see how bravery and terror trap him on all sides while testosterone and adrenalin compete... for every ounce of his attention. Recognize it right away." In the midst of the Iraq insanity, Lava's presence at the compound allowed "all humans a temporary exit pass from reality."
Sergeant Rex: The Unbreakable Bond Between a Marine and His Military Working Dog (Atria Books, $15) is Mike Dowling's first-person account of his deployment with Rex in the Triangle of Death south of Baghdad, the vigilance against insurgents and the alternate boredom and action of a war zone. Our review said that it reads like a letter home.
And lest we forget felines, there is No Buddy Left Behind: Bringing U.S. Troops' Dogs and Cats Safely Home from the Combat Zone by Terri Crisp (Lyons Press, $14.95), about Operation Baghdad Pups' mission to rescue stray dogs and cats from the brutalities of war. --Marilyn Dahl, reviews editor, Shelf Awareness

In this Issue...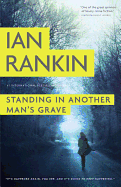 A gripping serial murder mystery that leads retired inspector John Rebus to investigate both the case and his own life.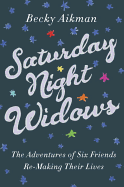 A spirited, insightful memoir about a group of young widows who gather together once a month to cheer each other on and have fun.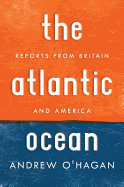 A collection of 21 pieces showcases the insightful essays and keen journalism of Andrew O'Hagan.
Review by Subjects:
Fiction ⋅ Mystery & Thriller ⋅ Biography & Memoir ⋅ Business & Economics ⋅ Essays & Criticism ⋅ Psychology & Self-Help ⋅ Science ⋅ Children's & Young Adult
Upcoming Events
Speculations Sci-Fi & Fantasy Book Group
03/19/2019 - 6:30PM
This monthly, ongoing, Elliott Bay-hosted book group will be discussing Edgar Cantero's, Meddling Kids: A Novel (Anchor Books) as the March selection. Learn More
03/19/2019 - 7:30PM
Few writers can enter their characters so completely or evoke their lives as viscerally as novelist Andre Dubus III. In this Words Work series craft lecture, "On Building Characters," he will reveal his secrets for building characters in literary fiction and infusing them with all the complexity, nuance, and humanity that readers have come to cherish from his books. After the lecture, Andre Dubus III be interviewed on stage by the award-winning novelist Jennifer Haigh. For tickets and more...
03/19/2019 - 7:00PM
Eleven years after his debut novel, The End, was a National Book Award finalist, Salvatore Scibona returns with a much-awaited, and justifiably much-heralded new novel, The Volunteer (Penguin Press). "This magnificent and deeply moving novel by Salvatore Scibona, one of our most masterful writers, has at its heart the simple and compelling tale of a small boy abandoned in a foreign airport and a mysterious 'volunteer' who all his life, without knowing it, is trying to find him. In stunningly...
03/19/2019 - 7:30PM
Acclaimed scholar (Emory University) and author of books that are both critically acclaimed and find a large readership, Frans de Waal is here this evening with Mama's Last Hug: Animal Emotions and What They Tell Us About Ourselves (W.W. Norton). "Frans de Waal is one of the most influential primatologists to ever walk the earth, changing the way we think of human nature by exploring its continuity with other species. He does this again in the wonderful Mama's Last Hug, an examination of the...
03/20/2019 - 11:30AM
Our friends at PJ Library, who do these song & storytimes designed for tots, toddlers, and those looking after them at a number of select bookstores in the area, visit as a regular feature of our Wednesday mornings. These are free and open to all and are usually thirty minutes of good fun, activity, and exploration of language, movement, and rhythm. Please join us in the Children's Section by the castle!
03/20/2019 - 7:30PM
For years and through a series of extraordinary books, John Lanchester has looked at some of what is front and center in modern, Western urban centers, looked at what is fraught, with class, with power, with appetite - and given it a brilliant fictional rendering. Such books at Capital and The Debt to Pleasure speak to this, as do non-fiction works such a I.O.U. He is here tonight with the timeliest of novels, The Wall (W.W. Norton). "A dystopian distillation of our troubled times and an...
03/20/2019 - 7:00PM
"Sissy" was Jacob Tobia's first gender identity, the "first word the world ever gave me." A gender nonconforming writer, producer and performer based in Los Angeles, and a member of both the Forbes "30 Under 30" and the OUT 100, Jacob Tobia is here a new memoir, Sissy: a Coming-of-Gender Story (Putnam). "Tobia, who uses "they" and "their" as pronouns, is a gifted storyteller. Their fascinating story begins with life as a feminine little boy, whose best friends were girls, to graduation summa...
GennaRose Nethercott & Sierra Nelson
03/20/2019 - 7:00PM
Two brilliantly imaginative poets read together here this evening. GennaRose Nethercott's The Lumberjack Dove was selected by Louise Glück for the 2017 National Poetry Series, She is also a lyricist. Sierra Nelson is a poet, performer, and installation artist, the author of I Take Back the Sponge Cake (Rose Metal Press) and the forthcoming The Lachrymose Report (Poetry Northwest Editions). Presented by HUGO HOUSE. Free admission. For more information, please see www.hugohouse.org.
Kate Hope Day & Whitney Scharer
03/21/2019 - 7:00PM
Two noteworthy fiction debuts get read from here tonight, Oregon writer Kate Hope Day with If, Then (Random House), and Whitney Scharer, a graduate of the University of Washington MFA program, with The Age of Light (Little, Brown). "If, Then is a mind-bending reflection on the nature of free choice and time. What if, just for a moment, we could see the other paths we might have taken? If we collided with alternate versions of ourselves, would we, could we, change our own destinies? Kate Hope...
03/21/2019 - 7:00PM
Over thirty years ago, in the wake of his National Book Award-winning Arctic Dreams, Barry Lopez signed to write another 'large' book. The years since have seen striking collections of stories and knowing books of essays, among other literary endeavors. But until now, not this long awaited book. Horizon (Knopf), written with utmost grace and attentiveness, is that book. However many journeys it's been, how many lives lived (within a life), this one says so much. "Revelatory. . ....
Catherine Barnett & Matthew Zapruder
03/22/2019 - 7:00PM
Two excellent poets discuss the part correspondence plays in their work and lives, along with (we imagine) reading poems here this evening. Catherine Barnett is the author of three collections of poetry, most recently Human Hours (Graywolf Press), a 'Best of Poetry 2018' selection of the New York Times. Matthew Zapruder is the author of four collections of poetry, Sun Bear (Copper Canyon Press) being the most recent. He also has a prose book out, Why Poetry (Ecco). Presented by HUGO HOUSE....
Debra Gwartney with Margot Kahn
03/22/2019 - 7:00PM
One night after Barry Lopez and his book of travels, landscape, and life lived, another evening of similar bearing, albeit with a more particular focus on the western U.S. Debra Gwartney makes this welcome Elliott Bay return to read from her prize-winning new book, I Am a Stranger Here Myself (University of New Mexico Press). Recipient of the River Teeth Literary Nonfiction Prize, this beautifully written book looks hard and deep at the lives of settler women in the U.S. west, using Narcissa...
Book Candy
Presidents Quiz; Books Ready for TV; Authors' Letters to Their Children
Now that the inauguration is over, test your political savvy with the Guardian's American presidents in literature quiz.

---
Entertainment Weekly suggested "7 books that would make great TV shows."

---
A selection of "adorable letters from famous authors to their children" were gathered by Flavorwire.

---
Can you guess the children's author who fled from the office when anyone visited? Listverse featured "10 curious facts about your favorite childhood authors."

---
"Like a cut through a log with an axe," Damien Gernay's Lumberjack Bookcase is "blunt, direct and functionally effective," Dornob wrote.

---

Ikea's Expedit bookcase is ubiquitous for a reason. Apartment Therapy offered the best uses for the "world's most popular bookcase."

The Writer's Life
The Purity of a Dog's Heart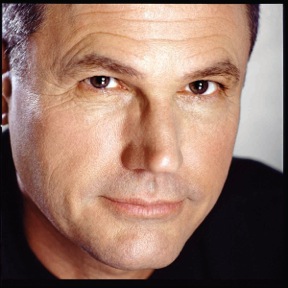 photo: © Exley Foto Inc.
Suspect (just out from Putnam) is Robert Crais's 19th novel, one of the few that doesn't star Elvis Cole and Joe Pike. It is the story of LAPD officer Scott James and his new partner, Maggie, a military-trained K9 German Shepherd with PTSD after tours in Iraq and Afghanistan. Scott also suffers from PTSD, after his partner was gunned down and he was almost killed.
Tell us about Suspect. This is a book about a police dog, right?
You know, I write crime stories. I'm a crime thriller guy. It's what I love to read, and it's what I write and my audience knows me for that. And so when I decided to write about the whole human and dog relationship, I kind of knew how that would sound, like "Crais is writing a dog book!" And what's gonna pop into most peoples' minds, I think, is like one of those things like Lassie or Rin Tin Tin where it's like really a human wearing a black-and-tan jacket. Maggie is having conversations with the audience and starts thinking like a short person, you know? "Maggie, get the keys!" and Maggie runs and gets the keys so Scott can start the car, and she's like telepathic and a super genius cartoon. I didn't want to do that.
Not only because I'm just not into that kind of thing, but because it was important to me to portray her as a dog, as accurately as our current understanding of dog behavior can inform us. My research was voluminous about how dogs think, what they feel, why they feel those things, how they process the world around them, what motivates dogs to do what they do.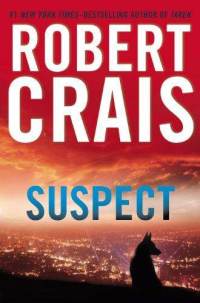 So, in the novel, people adopt this military dog, Maggie, but then they can't keep her anymore, so they donate her to the LAPD's K9 platoon. The chief K9 dog trainer, Dominic Leland, hears about Maggie's record, and says, okay, I'll take a look at her. When he checks her out, he says this dog's not fit for service, she has PTSD. When Scott enters the scene, they're getting ready to ship her back. But Scott relates to her because when he learns about her, she's going through things very close to what he's going through. And if there is no hope for Maggie, maybe Scott feels then there's no hope for him. So he has to save her to save himself. When he asks Leland to "give me some time with this dog, give me some time to prove that she can still do it," he's really talking about himself.
The book then becomes Maggie and Scott healing each other. And that's the real strength and the backbone of it. That's what motivated me to write it. And the fact that there happens to be a pretty good crime story in it, you know, that's all to the good, too. But it's really about a man's love affair with a dog and the dog's devotion to the man, and where they end up.
So, for the book, what kind of research did you do, and how did you even approach that sort of character? Where do you pick up research on dog cognition?
I haven't had a dog in 15 years, and that's part of the story behind this book. I've always been a dog guy. I've had dogs since I was a boy. I picked this guy when his eyes were still closed, when he was three days old and still in the litter. Six weeks later, I brought him home and he was my boy from day one.
I had 12 years with him and then he passed away and I was never able to get another dog. I just couldn't replace him. It felt deeply disloyal, and I was fine with it, but I thought, "Okay, you know what? He was loyal to me, I'm loyal to him, he was gone, I don't need another dog, so let's get on with life." So I had cats.
A few years ago, though, I began to think about that. From time to time, I think, "Ah jeez, it's time to get another dog." And immediately all these emotions come up and I can't be that disloyal to my dog. I guess because it's my nature, I wanted to see why. I started to read about the human/canine bond and how far back it goes. About the history of dogs and being domesticated--dogs and people and the synergy between us. That really opened up the doors to learning about dogs, and I began to research everything I could about the bond and about dogs themselves, like how dogs process the world, how they think.
One of the things I learned is that all the behaviors that dogs show with people stems back to when dogs were wild. The dog will hold itself differently when it approaches another dog--they have a behavioral ritual that's in their DNA. That part of their behavior is hardwired; they do the same thing with us. It's in the dog's genetic makeup to seek that kind of dynamic out. That kind of social interaction with human beings is important. And all of that research led me--how could it not?--to military dogs.
In a military environment, where you have patrol dogs or explosives detection dogs, the actual human/canine relationship becomes far more intense and concentrated than it ever could be in a domestic situation. When handlers and their dogs go downrange in a combat theater, the nature of the job isolates the handler and the dog. They end up living together 24/7, apart from everybody else. That bond becomes super, super intense. And there are documented cases again and again where a handler will go down. The dog will literally drop on the handler's body and won't even let our guys approach. As I began to read those stories, I just saw it as such a purity of the heart of a dog. And it darn near broke my heart. That's at the core of this bond between dogs and people.
And that's what I wanted to write about. The purity in Maggie's heart. And by extension, all dogs' hearts. It's why we love dogs, I think, and why dogs love us. It's at the core of our relationship with dogs. --Rob LeFebvre, freelance writer & editor

Book Reviews
Fiction
Delacorte, $26, hardcover, 9780345528674
Bloomsbury, $24, hardcover, 9781608198306
St. Martin's Press, $25.99, hardcover, 9781250026620
Mystery & Thriller

Reagan Arthur, $25.99, hardcover, 9780316224581
Biography & Memoir

Crown, $26, hardcover, 9780307590435
Dutton, $25.95, hardcover, 9780525953845
Business & Economics
Penguin Press, $29.95, hardcover, 9781594205309
Essays & Criticism

Mariner, $15.95, paperback, 9780151013784
Psychology & Self-Help
Bantam, $26, hardcover, 9780553807622
Science
Harper Perennial, $15.99, paperback, 9780062230171
Children's & Young Adult
Arthur A. Levine Books, $17.99, hardcover, 336p., ages 12-18, 9780545403108
Viking, $15.99, hardcover, 192p., ages 8-12, 9780670784912
HarperCollins, $16.99, hardcover, 240p., ages 11-up, 9780062125118
--- SPECIAL ADVERTORIAL OFFERINGS ---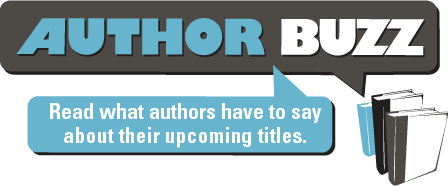 Dear Reader,

I'm delighted to be a part of the Kristen Proby crossover collection and share this sweet treat with you. The only thing I love more than a strong, independent woman with a vulnerable side, is a man with the same qualities, and that's exactly what you'll get with CRAZY IMPERFECT LOVE. It's a story of following your heart—even if that heart leads you to a quaint mountain town and into the arms of a way-too-sexy-for-his-scrubs surgeon.

Please write to 1001DarkNights@gmail.com to win one of five copies.

K.L. Grayson
www.1001darknights.com
www.klgrayson.com




Publisher:
Evil Eye Concepts, Inc.

Pub Date:
March 12, 2019

ISBN:
9781948050487

List Price:
$2.99

Dear Reader,

Imagine meeting someone with whom you have an immediate connection, one so intense you share a scorching hot night together. And then you find out that you now work at the same job—a job that both of you prize as your chance for a fresh start. That's Jesse and Tara's standalone love story in WORTH FIGHTING FOR, and it's so sexy, fun, and emotional! And watching them give in and fight for what they've found is so very satisfying!

Please write to 1001DarkNights@gmail.com to win one of five copies.

Happy reading!
Laura
www.1001darknights.com
www.laurakayeauthor.com




Publisher:
Evil Eye Concepts, Inc.

Pub Date:
March 12, 2019

ISBN:
9781948050609

List Price:
$2.99

Dear Reader,

I'm so excited to tell you about my newest book, and how it's a part of the Kristen Proby Crossover Collection! When your friend reaches out and asks you to participate in her newest project, you of course say yes, and that's exactly what I did.

Writing Tucker and Maisey's story and setting it in Kristen's fictional town of Cunningham Falls was such a fun experience. These characters of mine—and Kristen's too!—reached right into my heart and never let go. I hope they do the same for you.

I can't wait for you to fall in love with Tucker and Maisey's story.

Please write to 1001DarkNights@gmail.com to win one of five copies.

Happy reading,
Monica
www.1001darknights.com
www.monicamurphyauthor.com




Publisher:
Evil Eye Concepts, Inc.

Pub Date:
March 12, 2019

ISBN:
9781948050524

List Price:
$2.99

Dear Reader,

When I finished writing AS DUST DANCES I knew the hero's sister Autumn not only needed her own story, but deserved something truly magical. Is there anything more exciting and tumultuous than an instant love connection? Not only did I get the chance to unite reader favorite Autumn with Grayson King—a sexy, loving, alpha hero—I got to do it in the beautiful world of Kristen Proby's Big Sky series. I hope when you dive into their story and feel the joy I felt writing it!

Please write to 1001DarkNights@gmail.com to win one of five copies.

Samantha Young
www.1001darknights.com
www.authorsamanthayoung.com




Publisher:
Evil Eye Concepts, Inc.

Pub Date:
March 12, 2019

ISBN:
9781948050562

List Price:
$2.99