From the Shelf
The Dogs of War
In this issue, we interview Robert Crais, whose new novel, Suspect, is about Maggie, a canine veteran of Iraq and Afghanistan, and LAPD cop Scott James. Maggie lost her handler to an IED in Afghanistan, and Scott lost his partner to gunmen. Both are suffering from PTSD, and are brought together in a K9 unit. The thriller aspect of Suspect is good, but the story of Maggie and Scott is outstanding. Their initial mistrust grows into an unbreakable bond, a journey that will have even the most jaded hearts longing for their own Maggie.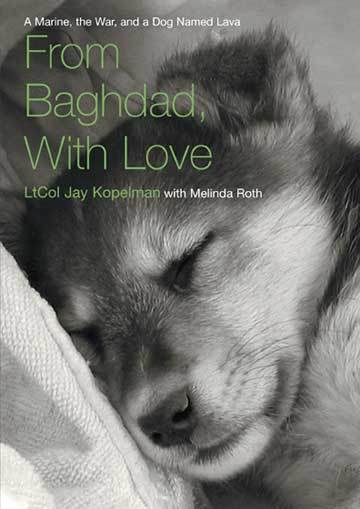 The human-canine bond has been written about ad infinitum; numerous books have focused on the dogs of war--military dogs and rescued dogs. One of the first, and best, is From Baghdad, with Love by Lt. Col. Jay Kopelman (Lyons Press, $14.95), about a puppy, Lava, he rescued and brought home. "I see the fear in his eyes despite the bravado. He's only a puppy, too young to know how to mask it, so I can see how bravery and terror trap him on all sides while testosterone and adrenalin compete... for every ounce of his attention. Recognize it right away." In the midst of the Iraq insanity, Lava's presence at the compound allowed "all humans a temporary exit pass from reality."
Sergeant Rex: The Unbreakable Bond Between a Marine and His Military Working Dog (Atria Books, $15) is Mike Dowling's first-person account of his deployment with Rex in the Triangle of Death south of Baghdad, the vigilance against insurgents and the alternate boredom and action of a war zone. Our review said that it reads like a letter home.
And lest we forget felines, there is No Buddy Left Behind: Bringing U.S. Troops' Dogs and Cats Safely Home from the Combat Zone by Terri Crisp (Lyons Press, $14.95), about Operation Baghdad Pups' mission to rescue stray dogs and cats from the brutalities of war. --Marilyn Dahl, reviews editor, Shelf Awareness
In this Issue...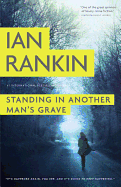 A gripping serial murder mystery that leads retired inspector John Rebus to investigate both the case and his own life.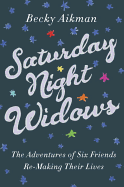 A spirited, insightful memoir about a group of young widows who gather together once a month to cheer each other on and have fun.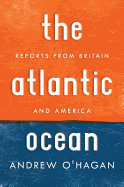 A collection of 21 pieces showcases the insightful essays and keen journalism of Andrew O'Hagan.
Review by Subjects:
Fiction ⋅ Mystery & Thriller ⋅ Biography & Memoir ⋅ Business & Economics ⋅ Essays & Criticism ⋅ Psychology & Self-Help ⋅ Science ⋅ Children's & Young Adult

Upcoming Events
Liska Jacobs with Kristi Coulter
01/18/2020 - 7:00PM
The author of a well-received fiction debut, Catalina, Liska Jacobs visits with The Worst Kind of Want (MCD/Farrar, Straus & Giroux), an open-eyed novel of a woman who goes from the U.S. to Italy on a family mission only to find herself drawn into an entirely different world from the one she'd been living in. "The Worst Kind of Want transported me to Rome and blessed me with an addictive, sexy story about a woman who tries to turn her pain into a fleeting, forgettable recklessness. If only...
Children's Storytime - ages 2 and up
01/18/2020 - 11:00AM
Join us for this fun hour of readings from picture and storybooks... Go to the castle in the children's section...and the stories begin!
Saturday University with David Bachman
01/18/2020 - 10:00AM
Saturday University Silk Roads Past and Present Lecture Series. This morning the Saturday University morning autumn series on the Silk Road in Asia concludes with David Bachman, professor of political science at the University of Washington and former chair of the China Study Program there. He will present a lecture on "The 21st Century Silk Road: China's Belt and Road Initiative." Presented by the GARDNER CENTER FOR ASIAN ART AND IDEAS, in partnership with the UNIVERSITY OF...
Authors' Guild Meeting with Kathleen Ortiz & Lish McBride
01/19/2020 - 3:00PM
Come learn about writing for young adults, from a literary agent and an author, with the Authors Guild. Kathleen Ortiz, a Seattle-based agent with New Leaf Literary in New York, and Lish McBride, a well-published YA writer, tell us about this rapidly expanding publishing market. All are welcome, Authors Guild members or not. Kathleen Ortiz is a literary agent who has over a decade of experience in the industry, both as an agent and licensing expert. She focuses on a diverse list of picture...
From Struggle to Survival: Creating Beauty Out of Tragedy
01/20/2020 - 7:00PM
A Winter's Evening of Music, Poetry and Storytelling with Claudia Castro Luna, Michelle Dodson, Hilary Field, Merna Ann Hecht & Lena Khalaf Tuffaha. Weaving together original music and poetry, classical guitarist and composer Hilary Field with poets Claudia Castro Luna and Lena Khalaf Tuffaha will share poems about struggle and their means to survive. Storyteller Merna Ann Hecht and cellist Michelle Dodson will offer stories and music with the theme of bringing hope forth in dark times...
01/21/2020 - 7:00PM
Following journalist and novelist Fatima Bhutto, here a few months ago with her book on pop culture in India, the United Emirates, Turkey, and Latin America, is William Wheeler, with another in Columbia Global Reports' books of long-form journalism. He visits with what is his first book, State of War: MS-13 and El Salvador's World of Violence. "In State of War, his gripping, electrifying study of the brutal Salvadoran gang culture, William Wheeler dramatizes with almost painful immediacy a...
Speculations Sci-Fi & Fantasy Book Group
01/21/2020 - 6:30PM
This month's selection for reading and discussion is Ada Hoffman's novel, The Outside (Angry Robot). Learn More
Book Candy
Presidents Quiz; Books Ready for TV; Authors' Letters to Their Children
Now that the inauguration is over, test your political savvy with the Guardian's American presidents in literature quiz.

---
Entertainment Weekly suggested "7 books that would make great TV shows."

---
A selection of "adorable letters from famous authors to their children" were gathered by Flavorwire.

---
Can you guess the children's author who fled from the office when anyone visited? Listverse featured "10 curious facts about your favorite childhood authors."

---
"Like a cut through a log with an axe," Damien Gernay's Lumberjack Bookcase is "blunt, direct and functionally effective," Dornob wrote.

---

Ikea's Expedit bookcase is ubiquitous for a reason. Apartment Therapy offered the best uses for the "world's most popular bookcase."

The Writer's Life
The Purity of a Dog's Heart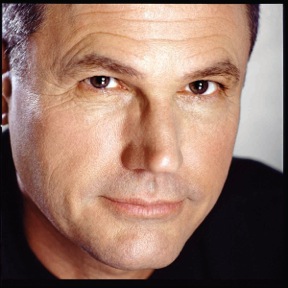 photo: © Exley Foto Inc.
Suspect (just out from Putnam) is Robert Crais's 19th novel, one of the few that doesn't star Elvis Cole and Joe Pike. It is the story of LAPD officer Scott James and his new partner, Maggie, a military-trained K9 German Shepherd with PTSD after tours in Iraq and Afghanistan. Scott also suffers from PTSD, after his partner was gunned down and he was almost killed.
Tell us about Suspect. This is a book about a police dog, right?
You know, I write crime stories. I'm a crime thriller guy. It's what I love to read, and it's what I write and my audience knows me for that. And so when I decided to write about the whole human and dog relationship, I kind of knew how that would sound, like "Crais is writing a dog book!" And what's gonna pop into most peoples' minds, I think, is like one of those things like Lassie or Rin Tin Tin where it's like really a human wearing a black-and-tan jacket. Maggie is having conversations with the audience and starts thinking like a short person, you know? "Maggie, get the keys!" and Maggie runs and gets the keys so Scott can start the car, and she's like telepathic and a super genius cartoon. I didn't want to do that.
Not only because I'm just not into that kind of thing, but because it was important to me to portray her as a dog, as accurately as our current understanding of dog behavior can inform us. My research was voluminous about how dogs think, what they feel, why they feel those things, how they process the world around them, what motivates dogs to do what they do.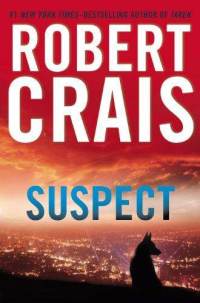 So, in the novel, people adopt this military dog, Maggie, but then they can't keep her anymore, so they donate her to the LAPD's K9 platoon. The chief K9 dog trainer, Dominic Leland, hears about Maggie's record, and says, okay, I'll take a look at her. When he checks her out, he says this dog's not fit for service, she has PTSD. When Scott enters the scene, they're getting ready to ship her back. But Scott relates to her because when he learns about her, she's going through things very close to what he's going through. And if there is no hope for Maggie, maybe Scott feels then there's no hope for him. So he has to save her to save himself. When he asks Leland to "give me some time with this dog, give me some time to prove that she can still do it," he's really talking about himself.
The book then becomes Maggie and Scott healing each other. And that's the real strength and the backbone of it. That's what motivated me to write it. And the fact that there happens to be a pretty good crime story in it, you know, that's all to the good, too. But it's really about a man's love affair with a dog and the dog's devotion to the man, and where they end up.
So, for the book, what kind of research did you do, and how did you even approach that sort of character? Where do you pick up research on dog cognition?
I haven't had a dog in 15 years, and that's part of the story behind this book. I've always been a dog guy. I've had dogs since I was a boy. I picked this guy when his eyes were still closed, when he was three days old and still in the litter. Six weeks later, I brought him home and he was my boy from day one.
I had 12 years with him and then he passed away and I was never able to get another dog. I just couldn't replace him. It felt deeply disloyal, and I was fine with it, but I thought, "Okay, you know what? He was loyal to me, I'm loyal to him, he was gone, I don't need another dog, so let's get on with life." So I had cats.
A few years ago, though, I began to think about that. From time to time, I think, "Ah jeez, it's time to get another dog." And immediately all these emotions come up and I can't be that disloyal to my dog. I guess because it's my nature, I wanted to see why. I started to read about the human/canine bond and how far back it goes. About the history of dogs and being domesticated--dogs and people and the synergy between us. That really opened up the doors to learning about dogs, and I began to research everything I could about the bond and about dogs themselves, like how dogs process the world, how they think.
One of the things I learned is that all the behaviors that dogs show with people stems back to when dogs were wild. The dog will hold itself differently when it approaches another dog--they have a behavioral ritual that's in their DNA. That part of their behavior is hardwired; they do the same thing with us. It's in the dog's genetic makeup to seek that kind of dynamic out. That kind of social interaction with human beings is important. And all of that research led me--how could it not?--to military dogs.
In a military environment, where you have patrol dogs or explosives detection dogs, the actual human/canine relationship becomes far more intense and concentrated than it ever could be in a domestic situation. When handlers and their dogs go downrange in a combat theater, the nature of the job isolates the handler and the dog. They end up living together 24/7, apart from everybody else. That bond becomes super, super intense. And there are documented cases again and again where a handler will go down. The dog will literally drop on the handler's body and won't even let our guys approach. As I began to read those stories, I just saw it as such a purity of the heart of a dog. And it darn near broke my heart. That's at the core of this bond between dogs and people.
And that's what I wanted to write about. The purity in Maggie's heart. And by extension, all dogs' hearts. It's why we love dogs, I think, and why dogs love us. It's at the core of our relationship with dogs. --Rob LeFebvre, freelance writer & editor

Book Reviews
Fiction
Delacorte, $26, hardcover, 9780345528674
Bloomsbury, $24, hardcover, 9781608198306
St. Martin's Press, $25.99, hardcover, 9781250026620
Mystery & Thriller

Reagan Arthur, $25.99, hardcover, 9780316224581
Biography & Memoir

Crown, $26, hardcover, 9780307590435
Dutton, $25.95, hardcover, 9780525953845
Business & Economics
Penguin Press, $29.95, hardcover, 9781594205309
Essays & Criticism

Mariner, $15.95, paperback, 9780151013784
Psychology & Self-Help
Bantam, $26, hardcover, 9780553807622
Science
Harper Perennial, $15.99, paperback, 9780062230171
Children's & Young Adult
Arthur A. Levine Books, $17.99, hardcover, 336p., ages 12-18, 9780545403108
Viking, $15.99, hardcover, 192p., ages 8-12, 9780670784912
HarperCollins, $16.99, hardcover, 240p., ages 11-up, 9780062125118

Hunter Killer:
A Pike Logan Novel
by Brad Taylor
isbn:

9780062886026


William Morrow
January 7, 2020



an exclusive interview with
bestselling author Brad Taylor

In HUNTER KILLER, Pike Logan is headed to a very dangerous part of the world called the Triple Frontier—the three-way border region where Argentina, Brazil, and Paraguay meet. The Taskforce books are certainly character driven but, how important is setting to your novels?
"I'm a reader first, and one of the reasons I read is to escape my world and enter another one. Because of that, I try to capture the settings in my novels away from what the usual reader knows. Give them a bit of an escape, as it were. Every culture is different, and every country is different, and exploring that on the page is something I strive to do. To that end, if I can get there, I most certainly do. Sometimes that's not possible, of course. For instance, I didn't travel to North Korea or Syria for portions of Daughter of War, but I did travel everywhere else in the novel."

ALSO FEATURED ON THE
the big THRILL…
| | | | | |
| --- | --- | --- | --- | --- |
| | | | | |
GOOD GIRLS LIE by J. T. ELLISON: In GOOD GIRLS LIE, bestselling author J. T. Ellison takes readers down the hallowed halls of The Goode School and shows us that even the privileged aren't safe from expert liars. Not everything is as it seems. Find out more here.
BOXING THE OCTOPUS by TIM MALEENY: Real life can get in the way of writing—and for author Tim Maleeny, "real life" created an almost 11-year gap between his last Cape Weathers novel, Greasing the Piñata, and his latest series installment, BOXING THE OCTOPUS. Read more at The Big Thrill.
LET JUSTICE DESCEND by LISA BLACK: Three days before a key election, US Senator Diane Cragin is electrocuted on her own doorstep—a shocking twist in an already brutal political race. More on Lisa Black's LET JUSTICE DESCEND in this The Big Thrill author interview. Find out more here.
DEEP STATE by CHRIS HAUTY: Chris Hauty's debut thriller, DEEP STATE, takes readers on an unnerving ride through a plot to overthrow the government and the fight to protect American democracy. Visit The Big Thrill for more.
THE LAST SISTER by KENDRA ELLIOT: Until Kendra Elliot immersed herself in Diana Gabaldon's work, she really didn't see herself as a writer. But after reading Gabaldon's books over and over she noticed how satisfied she felt—and that ignited her career. THE LAST SISTER is her 16th novel. Read more here.