From the Shelf
The Dogs of War
In this issue, we interview Robert Crais, whose new novel, Suspect, is about Maggie, a canine veteran of Iraq and Afghanistan, and LAPD cop Scott James. Maggie lost her handler to an IED in Afghanistan, and Scott lost his partner to gunmen. Both are suffering from PTSD, and are brought together in a K9 unit. The thriller aspect of Suspect is good, but the story of Maggie and Scott is outstanding. Their initial mistrust grows into an unbreakable bond, a journey that will have even the most jaded hearts longing for their own Maggie.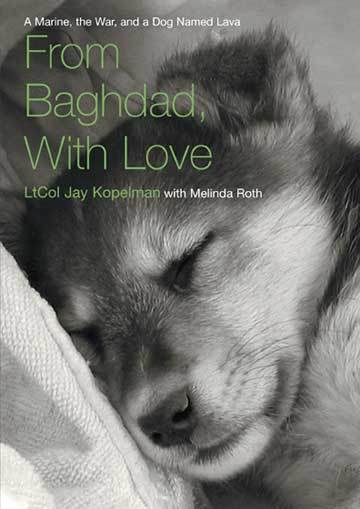 The human-canine bond has been written about ad infinitum; numerous books have focused on the dogs of war--military dogs and rescued dogs. One of the first, and best, is From Baghdad, with Love by Lt. Col. Jay Kopelman (Lyons Press, $14.95), about a puppy, Lava, he rescued and brought home. "I see the fear in his eyes despite the bravado. He's only a puppy, too young to know how to mask it, so I can see how bravery and terror trap him on all sides while testosterone and adrenalin compete... for every ounce of his attention. Recognize it right away." In the midst of the Iraq insanity, Lava's presence at the compound allowed "all humans a temporary exit pass from reality."
Sergeant Rex: The Unbreakable Bond Between a Marine and His Military Working Dog (Atria Books, $15) is Mike Dowling's first-person account of his deployment with Rex in the Triangle of Death south of Baghdad, the vigilance against insurgents and the alternate boredom and action of a war zone. Our review said that it reads like a letter home.
And lest we forget felines, there is No Buddy Left Behind: Bringing U.S. Troops' Dogs and Cats Safely Home from the Combat Zone by Terri Crisp (Lyons Press, $14.95), about Operation Baghdad Pups' mission to rescue stray dogs and cats from the brutalities of war. --Marilyn Dahl, reviews editor, Shelf Awareness

In this Issue...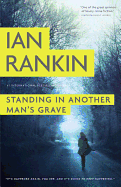 A gripping serial murder mystery that leads retired inspector John Rebus to investigate both the case and his own life.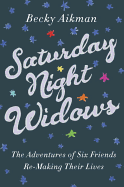 A spirited, insightful memoir about a group of young widows who gather together once a month to cheer each other on and have fun.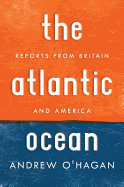 A collection of 21 pieces showcases the insightful essays and keen journalism of Andrew O'Hagan.
Review by Subjects:
Fiction ⋅ Mystery & Thriller ⋅ Biography & Memoir ⋅ Business & Economics ⋅ Essays & Criticism ⋅ Psychology & Self-Help ⋅ Science ⋅ Children's & Young Adult

Upcoming Events
08/19/2019 - 7:00PM
Eight years after making waves with her electric debut novel, The Tiger's Wife, Téa Obreht makes this most welcome return for her much-anticipated new novel, Inland (Random House). This novel, both very different than its much-honored predecessor, but also bearing signs of Téa Obreht's unmistakable gifts and talents with language and story, is set in a drought-plagued corner of the U.S. in the late 19th-century. A story written with fierce beauty, one with mythic gravity and resonance, this is...
Speculations Sci-Fi & Fantasy Book Group
08/20/2019 - 6:30PM
This monthly, ongoing, Elliott Bay-hosted book group will be discussing John Langan's, The Fisherman (Word Horde) as the August selection. Learn More
08/20/2019 - 7:00PM
A writer we believe has recently moved to Seattle after spending most of the past decade split between New York City and Shanghai, Lucy Tan makes this welcome first reading visit here for the new paperback release of last year's well-received, set-in-Shangai debut novel, What We Were Promised (Back Bay). "Winner of Ploughshares' Emerging Writer award, Lucy Tan draws an astute portrait of a staid family thrown into disarray in this assured first novel. She does not explore the Tolstoyan adage...
Brian McDonald with Jesse Bryan
08/21/2019 - 7:00PM
In Brian McDonald's graphic novel, Old Souls (First Second), illustrated by Les McClaine, a man's chance encounter with a 'grave robber' (who has the ability to relive former lives) leads him into an exploration of a tragic episode in his past. Brian McDonald has worked in film, television, and comic books for more than thirty years. He is the writer and director of the award-winning short film White Face, and has worked as a speaker and story consultant for such clients such as Disney and...
08/22/2019 - 7:00PM
We are delighted to finally be able to present fiction writer Jamel Brinkley here, the last time he wasn't able to appear as scheduled being owed to a date conflict when his debut book of stories, A Lucky Man (Graywolf Press) was a finalist for the National Book Awards, and the ceremony was the date of his Elliott Bay reading. He is here from his California home for the paperback edition of his collection of nine stories, which, in total, carry a remarkable breadth and variety to them. "Among A...
Lynda V. Mapes & David B. Williams
08/22/2019 - 7:00PM
Two Seattle writers with a long history of writing about the natural world celebrate new paperback editions published by University of Washington Press. Lynda V. Mapes' The Witness Tree follows the story of a Harvard Forest oak tree studied continuously since the dawn of the Industrial Revolution. Known for her coverage of the taking down of the Elwha dam in books such as Elwha: a River Reborn, Lynda Mapes writes for the Seattle Times and has covered the protests at Standing Rock, the...
Book Candy
Presidents Quiz; Books Ready for TV; Authors' Letters to Their Children
Now that the inauguration is over, test your political savvy with the Guardian's American presidents in literature quiz.

---
Entertainment Weekly suggested "7 books that would make great TV shows."

---
A selection of "adorable letters from famous authors to their children" were gathered by Flavorwire.

---
Can you guess the children's author who fled from the office when anyone visited? Listverse featured "10 curious facts about your favorite childhood authors."

---
"Like a cut through a log with an axe," Damien Gernay's Lumberjack Bookcase is "blunt, direct and functionally effective," Dornob wrote.

---

Ikea's Expedit bookcase is ubiquitous for a reason. Apartment Therapy offered the best uses for the "world's most popular bookcase."

The Writer's Life
The Purity of a Dog's Heart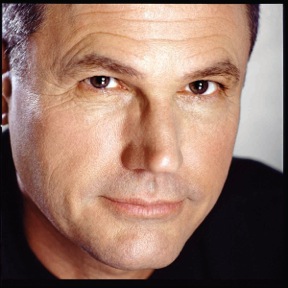 photo: © Exley Foto Inc.
Suspect (just out from Putnam) is Robert Crais's 19th novel, one of the few that doesn't star Elvis Cole and Joe Pike. It is the story of LAPD officer Scott James and his new partner, Maggie, a military-trained K9 German Shepherd with PTSD after tours in Iraq and Afghanistan. Scott also suffers from PTSD, after his partner was gunned down and he was almost killed.
Tell us about Suspect. This is a book about a police dog, right?
You know, I write crime stories. I'm a crime thriller guy. It's what I love to read, and it's what I write and my audience knows me for that. And so when I decided to write about the whole human and dog relationship, I kind of knew how that would sound, like "Crais is writing a dog book!" And what's gonna pop into most peoples' minds, I think, is like one of those things like Lassie or Rin Tin Tin where it's like really a human wearing a black-and-tan jacket. Maggie is having conversations with the audience and starts thinking like a short person, you know? "Maggie, get the keys!" and Maggie runs and gets the keys so Scott can start the car, and she's like telepathic and a super genius cartoon. I didn't want to do that.
Not only because I'm just not into that kind of thing, but because it was important to me to portray her as a dog, as accurately as our current understanding of dog behavior can inform us. My research was voluminous about how dogs think, what they feel, why they feel those things, how they process the world around them, what motivates dogs to do what they do.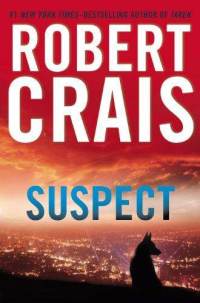 So, in the novel, people adopt this military dog, Maggie, but then they can't keep her anymore, so they donate her to the LAPD's K9 platoon. The chief K9 dog trainer, Dominic Leland, hears about Maggie's record, and says, okay, I'll take a look at her. When he checks her out, he says this dog's not fit for service, she has PTSD. When Scott enters the scene, they're getting ready to ship her back. But Scott relates to her because when he learns about her, she's going through things very close to what he's going through. And if there is no hope for Maggie, maybe Scott feels then there's no hope for him. So he has to save her to save himself. When he asks Leland to "give me some time with this dog, give me some time to prove that she can still do it," he's really talking about himself.
The book then becomes Maggie and Scott healing each other. And that's the real strength and the backbone of it. That's what motivated me to write it. And the fact that there happens to be a pretty good crime story in it, you know, that's all to the good, too. But it's really about a man's love affair with a dog and the dog's devotion to the man, and where they end up.
So, for the book, what kind of research did you do, and how did you even approach that sort of character? Where do you pick up research on dog cognition?
I haven't had a dog in 15 years, and that's part of the story behind this book. I've always been a dog guy. I've had dogs since I was a boy. I picked this guy when his eyes were still closed, when he was three days old and still in the litter. Six weeks later, I brought him home and he was my boy from day one.
I had 12 years with him and then he passed away and I was never able to get another dog. I just couldn't replace him. It felt deeply disloyal, and I was fine with it, but I thought, "Okay, you know what? He was loyal to me, I'm loyal to him, he was gone, I don't need another dog, so let's get on with life." So I had cats.
A few years ago, though, I began to think about that. From time to time, I think, "Ah jeez, it's time to get another dog." And immediately all these emotions come up and I can't be that disloyal to my dog. I guess because it's my nature, I wanted to see why. I started to read about the human/canine bond and how far back it goes. About the history of dogs and being domesticated--dogs and people and the synergy between us. That really opened up the doors to learning about dogs, and I began to research everything I could about the bond and about dogs themselves, like how dogs process the world, how they think.
One of the things I learned is that all the behaviors that dogs show with people stems back to when dogs were wild. The dog will hold itself differently when it approaches another dog--they have a behavioral ritual that's in their DNA. That part of their behavior is hardwired; they do the same thing with us. It's in the dog's genetic makeup to seek that kind of dynamic out. That kind of social interaction with human beings is important. And all of that research led me--how could it not?--to military dogs.
In a military environment, where you have patrol dogs or explosives detection dogs, the actual human/canine relationship becomes far more intense and concentrated than it ever could be in a domestic situation. When handlers and their dogs go downrange in a combat theater, the nature of the job isolates the handler and the dog. They end up living together 24/7, apart from everybody else. That bond becomes super, super intense. And there are documented cases again and again where a handler will go down. The dog will literally drop on the handler's body and won't even let our guys approach. As I began to read those stories, I just saw it as such a purity of the heart of a dog. And it darn near broke my heart. That's at the core of this bond between dogs and people.
And that's what I wanted to write about. The purity in Maggie's heart. And by extension, all dogs' hearts. It's why we love dogs, I think, and why dogs love us. It's at the core of our relationship with dogs. --Rob LeFebvre, freelance writer & editor

Book Reviews
Fiction
Delacorte, $26, hardcover, 9780345528674
Bloomsbury, $24, hardcover, 9781608198306
St. Martin's Press, $25.99, hardcover, 9781250026620
Mystery & Thriller

Reagan Arthur, $25.99, hardcover, 9780316224581
Biography & Memoir

Crown, $26, hardcover, 9780307590435
Dutton, $25.95, hardcover, 9780525953845
Business & Economics
Penguin Press, $29.95, hardcover, 9781594205309
Essays & Criticism

Mariner, $15.95, paperback, 9780151013784
Psychology & Self-Help
Bantam, $26, hardcover, 9780553807622
Science
Harper Perennial, $15.99, paperback, 9780062230171
Children's & Young Adult
Arthur A. Levine Books, $17.99, hardcover, 336p., ages 12-18, 9780545403108
Viking, $15.99, hardcover, 192p., ages 8-12, 9780670784912
HarperCollins, $16.99, hardcover, 240p., ages 11-up, 9780062125118