From the Shelf
Now a Minor Motion Picture
You know those "Now a Major Motion Picture" medallions publishers stick on every book adapted as a film? They bug me because some of my favorite literary adaptations have been lower-budget indies destined for limited release. "Now a Minor Motion Picture" needs its own sticker.

Okay, maybe not. But this is the time of year--call it Movie Spring--when I watch for signs of promise on the adaptation horizon, starting with the Sundance Film Festival. This hobby provides some respite from the prize-giving obsession (Golden Globes, Oscars, etc.) over last year's releases and is a great way to discover some new reads.


Among the notable Sundance offerings last week were film versions of Doris Lessing's The Grandmothers (Two Mothers is the movie's title), Shannon Hale's Austenland, Tim Tharp's The Spectacular Now and the adaptation of an untranslated novel by Roberto Bolaño: Il Futuro (The Future). The Beat Generation continued its big screen revival--launched recently by On the Road--with Big Sur and Kill Your Darlings.

One of the more publicized Sundance entries was C.O.G., based on a story from Naked by David Sedaris, who called the film "haunting... and it's painful to be reminded of how pretentious and horrible I was."

Beyond Sundance, other literary adaptations attracting some early attention are David Wong's John Dies at the End and a pair of James Franco-directed efforts: Cormac McCarthy's Child of God and William Faulkner's As I Lay Dying.

My own developing must-see list includes upcoming film versions of Nick Hornby's A Long Way Down, Patricia Highsmith's The Two Faces of January and Ron Rash's fine novel Serena.

Major? Minor? Who cares? William Safire once called Elmore Leonard's Be Cool a "bestseller and now a minor motion picture." Doesn't sound so bad, does it? I just want to see the book sticker. --Robert Gray, contributing editor, Shelf Awareness

In this Issue...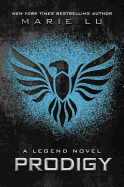 The two opposing prodigies from Legend join forces to launch a revolution that promises to unite everyone.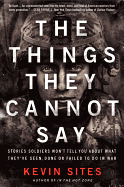 A gritty look at postwar distress, including veterans' personal accounts, by a journalist with his own intimate perspective on the subject.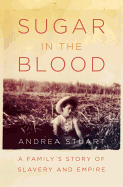 An Afro-Caribbean writer applies her biographer's skills to her family tree, in which the history of sugar, slavery and empire are carved.
Review by Subjects:
Fiction ⋅ Biography & Memoir ⋅ History ⋅ Current Events & Issues ⋅ Science ⋅ Health & Medicine ⋅ Children's & Young Adult

Upcoming Events
01/21/2020 - 7:00PM
Following journalist and novelist Fatima Bhutto, here a few months ago with her book on pop culture in India, the United Emirates, Turkey, and Latin America, is William Wheeler, with another in Columbia Global Reports' books of long-form journalism. He visits with what is his first book, State of War: MS-13 and El Salvador's World of Violence. "In State of War, his gripping, electrifying study of the brutal Salvadoran gang culture, William Wheeler dramatizes with almost painful immediacy a...
Speculations Sci-Fi & Fantasy Book Group
01/21/2020 - 6:30PM
This month's selection for reading and discussion is Ada Hoffman's novel, The Outside (Angry Robot). Learn More
01/22/2020 - 7:00PM
Widely respected and highly regarded, Asma Uddin comes here as a religious liberty lawyer who has done work on behalf of a considerable range of religions and faiths. In her powerful new book, When Islam is Not a Religion (Pegasus), she does so through the lens of the present political climate in the U.S. around Islam, and the rights of Muslims. "Asma Uddin has written a terrific book. It is all at once a primer on the very American commitment to religious freedom, a history of the...
01/22/2020 - 11:30AM
Our friends at PJ Library, who do these song & storytimes designed for tots, toddlers, and those looking after them at a number of select bookstores in the area, visit as a regular feature of our Wednesday mornings. These are free and open to all and are usually thirty minutes of good fun, activity, and exploration of language, movement, and rhythm. Please join us in the Children's Section by the castle!
James Meyer with Catharina Manchanda
01/23/2020 - 7:00PM
In The Art of Return: The Sixties and Contemporary Culture (University of Chicago Press) James Meyer turns to art criticism, theory, memoir, and fiction to examine the fascination with the long sixties and contemporary expressions of these cultural memories across the globe. He draws on a diverse range of cultural objects that reimagine this revolutionary era stretching from the 1950s to the 1970s, including reenactments of civil rights, antiwar, and feminist marches, paintings, sculptures,...
01/23/2020 - 7:30PM
Peggy Orenstein, author of the groundbreaking New York Times bestsellers Girls & Sex and Cinderella Ate My Daughter now turns her focus to the sexual lives of young men in Boys & Sex: Young Men on Hookups, Love, Porn, Consent, and Navigating the New Masculinity (Harper), once again offering "both an examination of sexual culture and a guide on how to improve it" (Washington Post). "Masculinity doesn't have to be toxic—but so much of what we communicate to boys about masculinity is just...
01/24/2020 - 7:00PM
First published a year ago to much praise, and ultimately achieving bestselling status (being selected by Reese Witherspoon for her national book club never hurting), Yangsze Choo's riveting debut novel, The Night Tiger (Flatiron), found many readers here, and should, even more with this new paperback edition. Set in her home country of Malaysia, when it was colonial-era Malaya, is a novel of the clash of classes, of entitlement and aspiration, and of some particular quests. "Mythical...
Book Candy
Books & Bites; Scary Novels; Celebrity Shades of Grey
Books and food--a classic combination. Authors Sarah Jio (The Violets of March, Blackberry Winter) and Camille Noe Pagan (The Art of Forgetting) have teamed up on a delicious Facebook page, Books & Bites, where they post about what they're reading and what they're cooking and eating. (Warning: do not visit with an empty stomach.)

---
Noting that "the creepy prose of horror's greatest writers has the power to hold you trapped in a spell of terror that no film crew can match," io9 suggested "10 novels that are scarier than most horror movies."

---
From worst to best, Flavorwire ranked celebrities reading Fifty Shades of Grey aloud.

---
Dissing the classics. Io9 suggested "10 ways John Milton's Paradise Lost is like a bad comic book."

---
Flavorwire recommended "8 worthy successors to Alison Bechdel," noting: "So you love Alison Bechdel, but you've read everything she's ever written. What's a graphic memoir lover to do?"

---
"We're all mad here." Buzzfeed featured several Alice in Wonderland-themed wedding photos.

The Writer's Life
Rebecca Dana: Memoir Writing as Therapy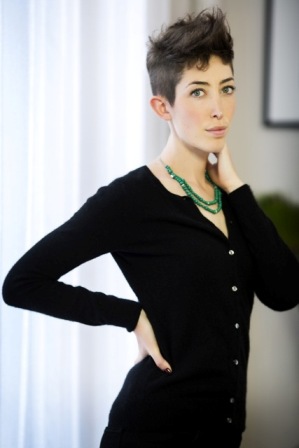 Photo: Terry Gruber
The Jujitsu Rabbi and the Godless Blonde by Rebecca Dana (just out from Amy Einhorn Books) is a self-effacing, engaging, utterly compelling coming-of-age tale about a hip Manhattanite in her late 20s who goes through a heart-crushing breakup, moves to Brooklyn's Crown Heights neighborhood (the Lubavitcher capital of the world) into a run-down apartment with a renegade Orthodox rabbi, takes meticulous notes and turns a 90-page draft into a memoir. It makes for one compelling story.
Chronicling her year in Crown Heights, Dana (who's now a brunette), formerly a journalist with the Daily Beast and the Wall Street Journal, saw writing this book as therapy.
She recalled: "I wrote the book after a terrible breakup. I was a mess and needed to move out of my apartment. I found a room to rent from a rabbi named Cosmo. I wrote the first draft of the book while I was living it, which is an insane thing to do. My old boss Peter Kaplan said throw yourself into your work. So I wrote a 90-page stream of consciousness, and I got a two-book deal off of that."
Dana, who grew up in Pittsburgh, said, "When you are a journalist and an opportunist, in this crazy living situation and going through a life crisis--well, I just knew there was a book in it. I was taking notes the whole time and my roommate was aware of it. He said you should put this in a book! I would recommend this to anyone going through a life crisis.
"Actually living in the moment gives you this wonderful degree of distance from the person you actually are. I would go about my life as Rebecca, and then I would sit in front of my computer and write about the character of Rebecca. It was all true, but I had this artistic distance from it. So I got some peace not experiencing all this heartbreak and confusion first-hand all the time, but rather writing about a person who was experiencing it," she explained.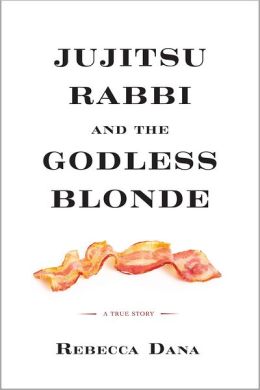 "Once I moved in, I thought: I'm going to give this a year. It was an insane experience, but I felt like I was going to learn a lot from it. I was totally outside of my comfort zone, and I think that's a healthy place to be. But then, about seven months later, a mouse ran across my pillow and I was out of there."
In retrospect, Dana said, "It was a nightmare--it took years off my life. But it was also incredible. It's rare that you do something wild and insane. It was such a breakneck crazy thing that I was barely aware of it until it was over."
Dana was raised in a Reform Jewish household, which is to say, secular compared to those in Crown Heights. In many ways, the society she encountered there was foreign to her. "I had all these instinctive prejudices against these people without really knowing anything about them. I wanted to distance myself from them. We feel like we are enlightened and sophisticated and that they are living in this very old world backward style. So I thought, if I'm going to live in this community and feel anxious and judgmental, I should try to understand them better."
Dana isn't the only one having a difficult time. Cosmo is going through an identity crisis. He's not sure he wants to be a rabbi and he's not even sure he wants to be an Orthodox Jew. Much of the warm humor in the book comes from Dana taking Cosmo to her fashionable parties and introducing him to non-kosher food, and Cosmo bringing Dana to Shabbat dinners and introducing her to women her age who have seven children. The ensuing encounters are enlightening for both of them.
While it's not exactly a cliff-hanger, the reader does wonder if her soul-searching might turn her toward the religious community. After living among the Orthodox, Dana "chose not to live my life the way they do, but I'm glad I made an effort to understand them. I met incredible people there who are really happy. I met some of the loveliest, smartest, thoughtful women in that community. There is an incredible sisterhood there."
The strength of community that Dana experienced apparently rubbed off on her. After realizing that maybe she wasn't living up to her potential covering shoes and handbags and celebrity lifestyle, Dana left the Daily Beast to concentrate on volunteer work and on other book projects. She explained, "The question of service really nagged at me, of doing something other then making myself prettier and more successful and better in every way or trying to make myself the person I really wanted to be." And her personal life also took a turn--she is now happily married.
Dana seems satisfied with this new phase of her life. "I've left the fancy glittering N.Y.C. media job and replaced it with a much less glamorous job volunteering. My job was fun in some respects, and soul crushing and unfulfilling in others. I was proud that I was making people smile and I wrote interesting things and was a self-sufficient human being. But I wasn't fixing cleft palates in Africa."
So about her next book? It will be about volunteer work, trying to help people. Without giving way too many specifics, it will be like the first book, Dana said: "Funny stories about a lanky, ridiculous girl trying to make sense of her life." --Susan Weis-Bohlen, breathe books
Book Reviews
Fiction
Viking, $26.95, hardcover, 9780670026128
Putnam, $25.95, hardcover, 9780399162114
NAL, $25.95, hardcover, 9780451236722
Biography & Memoir
St. Martin's Press, $29.99, hardcover, 9780312640248
Riverhead, $26.95, hardcover, 9781594487118
W. W. Norton, $35, hardcover, 9780393088991
History

Knopf, $27.95, hardcover, 9780307272836
Current Events & Issues

Harper Perennial, $15.99, paperback, 9780061990526
Science
Walker & Co., $26, hardcover, 9780802717566
Health & Medicine
Knopf, $25.95, hardcover, 9780307961549
Children's & Young Adult

Putnam, $17.99, hardcover, 384p., ages 12-up, 9780399256769
Houghton Mifflin Harcourt, $9.99, hardcover, 40p., ages 4-8, 9780547721286
--- SPECIAL ADVERTORIAL OFFERINGS ---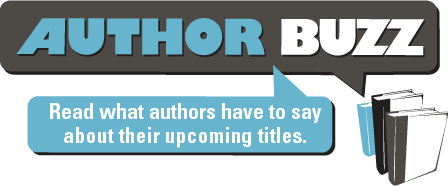 Dear Reader,

We're stepping out of the center of London and heading for Highgate and Highgate Cemetery with Blood Night. Because once upon a time—in the not-too-distant past—there were rumors that a vampire lurked the grounds. Now the Krewe, of course, are federal agents—and they can't operate on foreign soil. But they also can't turn down family and friends when a helping hand is needed.

Cheyenne and Andre Rousseau (from The Seekers) receive a call from Cheyenne's cousin—murder is happening in Highgate, and they just might fall under suspicion themselves. Naturally, they're on their way.

I've had a chance to visit Highgate. I love the differences between a graveyard (buried at the church) and a cemetery (a special land set aside). There's nothing like visiting some of the incredible tombs at Westminster, and there's nothing like Highgate. The history and art are rich, though like so many similar places, there were years when it fell into ruin. Now, of course, it is tended and cared for—and still beautifully wild and filled with stories of people and times gone by.

I had a great deal of fun taking Cheyenne and Andre out of the States—and across the pond. I certainly hope that you enjoy their travel!

Please write to 1001darknights@gmail.com to enter to win one of five copies.

Heather Graham
www.1001darknights.com/authors/collection-six/heather-graham-blood-night
www.theoriginalheathergraham.com




Publisher:
Evil Eye Concepts, Inc.

Pub Date:
January 13, 2020

ISBN:
9781970077278

List Price:
$2.99

Dear Reader,

Every child deserves a great education. But all kids are unique. Some students thrive in their local schools, while other children benefit from different environments.

Parents today have more school choice options than ever before—from traditional public schools to charter, magnet, private, online, and homeschooling environments. But how can moms and dads best navigate these choices and find a school that is truly the right fit for their kids?

That's why I wrote The School Choice Roadmap: 7 Steps to Finding the Right School for Your Child. It's a jargon-free, practical guide, filled with helpful worksheets and exercises to help parents identify schools where your children can learn, succeed, and be happy.

I hope you'll check it out.

Gratefully,
Andrew Campanella
www.schoolchoiceroadmap.com

PS: Authors say a lot of good things about their own books. And chances are, you hear a lot from authors. So, let me share what Kirkus and Foreword/Clarion said. Kirkus described the book as "a straightforward...useful companion for those on a school choice journey," and Foreword/Clarion Reviews called the book "a reassuring guide to parents" and a "fair-minded resource." The book also won a National Parenting Product Award and a Mom's Choice Award prior to publication.








Publisher:
Beaufort Books

Pub Date:
January 21, 2020

ISBN:
9780825309328

List Price:
$14.95