From the Shelf
Now a Minor Motion Picture
You know those "Now a Major Motion Picture" medallions publishers stick on every book adapted as a film? They bug me because some of my favorite literary adaptations have been lower-budget indies destined for limited release. "Now a Minor Motion Picture" needs its own sticker.

Okay, maybe not. But this is the time of year--call it Movie Spring--when I watch for signs of promise on the adaptation horizon, starting with the Sundance Film Festival. This hobby provides some respite from the prize-giving obsession (Golden Globes, Oscars, etc.) over last year's releases and is a great way to discover some new reads.


Among the notable Sundance offerings last week were film versions of Doris Lessing's The Grandmothers (Two Mothers is the movie's title), Shannon Hale's Austenland, Tim Tharp's The Spectacular Now and the adaptation of an untranslated novel by Roberto Bolaño: Il Futuro (The Future). The Beat Generation continued its big screen revival--launched recently by On the Road--with Big Sur and Kill Your Darlings.

One of the more publicized Sundance entries was C.O.G., based on a story from Naked by David Sedaris, who called the film "haunting... and it's painful to be reminded of how pretentious and horrible I was."

Beyond Sundance, other literary adaptations attracting some early attention are David Wong's John Dies at the End and a pair of James Franco-directed efforts: Cormac McCarthy's Child of God and William Faulkner's As I Lay Dying.

My own developing must-see list includes upcoming film versions of Nick Hornby's A Long Way Down, Patricia Highsmith's The Two Faces of January and Ron Rash's fine novel Serena.

Major? Minor? Who cares? William Safire once called Elmore Leonard's Be Cool a "bestseller and now a minor motion picture." Doesn't sound so bad, does it? I just want to see the book sticker. --Robert Gray, contributing editor, Shelf Awareness

In this Issue...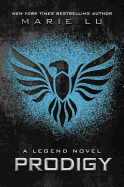 The two opposing prodigies from Legend join forces to launch a revolution that promises to unite everyone.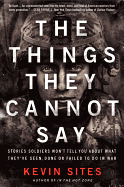 A gritty look at postwar distress, including veterans' personal accounts, by a journalist with his own intimate perspective on the subject.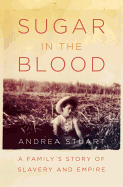 An Afro-Caribbean writer applies her biographer's skills to her family tree, in which the history of sugar, slavery and empire are carved.
Review by Subjects:
Fiction ⋅ Biography & Memoir ⋅ History ⋅ Current Events & Issues ⋅ Science ⋅ Health & Medicine ⋅ Children's & Young Adult

Upcoming Events
Jim Mattis with Rajiv Chandrasekaran
09/16/2019 - 7:00PM
Please note: This event was previously scheduled for July 22nd, but due to a change in the publication date of, Call Sign Chaos, the event has been rescheduled for September 16th. Tonight General Jim Mattis (Ret.), the 26th U.S. Secretary of Defense (January 2017 until his resignation in December 2018) travels to Seattle to speak about his new book, Call Sign Chaos (Random House), an account of his leadership roles in three wars to ultimately commanding a quarter of a million troops across the...
09/16/2019 - 7:00PM
Farooq Ahmed, a Los Angeles based writer and biochemist whose work has appeared in Nature and in the Financial Times, reads from Kansastan (7.13), a novel set in a dystopic Kansas besieged by its neighboring state, Missouri. "Halal fiction, blessed with an intensely stylized, lyrical syntax. The narrator's voice summons the faithful more clearly than a muezzin's call. Kansastan offers us the pure truth of divinity--or, closer to reality, a wildly intelligent caper."-Amitava Kumar....
09/17/2019 - 7:00PM
Seattle writer and literary community activist Kim Brown Seely celebrates publication of her debut book on its very publication day. Uncharted: A Couple's Epic Empty-Nest Adventure Sailing from One Life to Another (Sasquatch) chronicles that change of life when all children have grown and gone on their own way into the world - leaving those who have been parents to come to grips with who and what they are, as individuals and as a couple. This Kim Brown Seely and her husband did in the form of a...
09/17/2019 - 7:30PM
Please join us for an evening with Marie Forleo at Town Hall Seattle's Forum Space. Named by Oprah as a thought leader for the next generation, Marie presents her award-winning online show, Marie TV and podcast to her 1.5 million fans around the world. She is the founder of B-School, a transformative online business school and she has mentored young business owners at the Richard Branson Centre of Entrepreneurship. MarieForleo.com is one of Forbes magazine's Top 100 Websites for Entrepreneurs...
Speculations Sci-Fi & Fantasy Book Group
09/17/2019 - 6:30PM
This month's selection for reading and discussion is P. Djèlí Clark's The Haunting of Tram Car 015 (tor.com). Learn More
09/18/2019 - 11:30AM
Our friends at PJ Library, who do these song & storytimes designed for tots, toddlers, and those looking after them at a number of select bookstores in the area, visit as a regular feature of our Wednesday mornings. These are free and open to all and are usually thirty minutes of good fun, activity, and exploration of language, movement, and rhythm. Please join us in the Children's Section by the castle!
09/18/2019 - 7:00PM
One of the finest 'newer' novelists to come along in recent years, with Refuge and A Teaspoon of Earth and Sea, award-winning Dina Nayeri is here this evening with a powerful, telling first non-fiction work, The Ungrateful Refugee: What Immigrants Never Tell You (Catapult). "Dina Nayeri has written a vital book for our times. The Ungrateful Refugee gives voice to those whose stories are too often lost or suppressed. Braiding memoir, reportage and essayism, Nayeri allows those fortunate enough...
09/19/2019 - 7:00PM
Kira Jane Buxton's debut novel, Hollow Kingdom (Grand Central), has received many accolades and we've invited her to Elliott Bay to read from her work. Though this comic, dystopian novel is fiction, we've also invited her to discuss some of the scientific research on crows that helped inform some aspects of the story. "Hollow Kingdom is a nature book for our own age, an exuberant, glittering, hard-hitting mashup of Dawn of the Dead and The Incredible Journey. It's an adventure lit...
09/19/2019 - 7:30PM
Last seen hereabouts four years ago when he was here for the concluding volume of the Ibis trilogy of novels, Flood of Fire, Amitav Ghosh makes this welcome Seattle return with two books released since that last visit. Most recent, and just released, of these is a novel assured in voice and range, Gun Island (Farrar, Straus & Giroux). Not unrelated, the other recent book is a study of catastrophic climate change, and literature's response, The Great Derangement. "[Gun Island] is an...
Book Candy
Books & Bites; Scary Novels; Celebrity Shades of Grey
Books and food--a classic combination. Authors Sarah Jio (The Violets of March, Blackberry Winter) and Camille Noe Pagan (The Art of Forgetting) have teamed up on a delicious Facebook page, Books & Bites, where they post about what they're reading and what they're cooking and eating. (Warning: do not visit with an empty stomach.)

---
Noting that "the creepy prose of horror's greatest writers has the power to hold you trapped in a spell of terror that no film crew can match," io9 suggested "10 novels that are scarier than most horror movies."

---
From worst to best, Flavorwire ranked celebrities reading Fifty Shades of Grey aloud.

---
Dissing the classics. Io9 suggested "10 ways John Milton's Paradise Lost is like a bad comic book."

---
Flavorwire recommended "8 worthy successors to Alison Bechdel," noting: "So you love Alison Bechdel, but you've read everything she's ever written. What's a graphic memoir lover to do?"

---
"We're all mad here." Buzzfeed featured several Alice in Wonderland-themed wedding photos.

The Writer's Life
Rebecca Dana: Memoir Writing as Therapy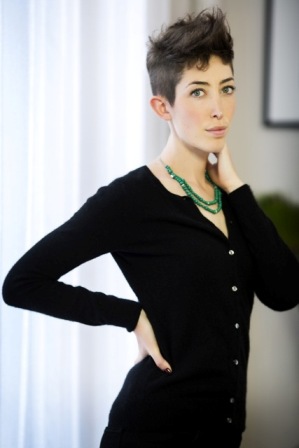 Photo: Terry Gruber
The Jujitsu Rabbi and the Godless Blonde by Rebecca Dana (just out from Amy Einhorn Books) is a self-effacing, engaging, utterly compelling coming-of-age tale about a hip Manhattanite in her late 20s who goes through a heart-crushing breakup, moves to Brooklyn's Crown Heights neighborhood (the Lubavitcher capital of the world) into a run-down apartment with a renegade Orthodox rabbi, takes meticulous notes and turns a 90-page draft into a memoir. It makes for one compelling story.
Chronicling her year in Crown Heights, Dana (who's now a brunette), formerly a journalist with the Daily Beast and the Wall Street Journal, saw writing this book as therapy.
She recalled: "I wrote the book after a terrible breakup. I was a mess and needed to move out of my apartment. I found a room to rent from a rabbi named Cosmo. I wrote the first draft of the book while I was living it, which is an insane thing to do. My old boss Peter Kaplan said throw yourself into your work. So I wrote a 90-page stream of consciousness, and I got a two-book deal off of that."
Dana, who grew up in Pittsburgh, said, "When you are a journalist and an opportunist, in this crazy living situation and going through a life crisis--well, I just knew there was a book in it. I was taking notes the whole time and my roommate was aware of it. He said you should put this in a book! I would recommend this to anyone going through a life crisis.
"Actually living in the moment gives you this wonderful degree of distance from the person you actually are. I would go about my life as Rebecca, and then I would sit in front of my computer and write about the character of Rebecca. It was all true, but I had this artistic distance from it. So I got some peace not experiencing all this heartbreak and confusion first-hand all the time, but rather writing about a person who was experiencing it," she explained.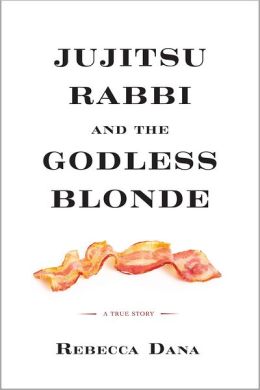 "Once I moved in, I thought: I'm going to give this a year. It was an insane experience, but I felt like I was going to learn a lot from it. I was totally outside of my comfort zone, and I think that's a healthy place to be. But then, about seven months later, a mouse ran across my pillow and I was out of there."
In retrospect, Dana said, "It was a nightmare--it took years off my life. But it was also incredible. It's rare that you do something wild and insane. It was such a breakneck crazy thing that I was barely aware of it until it was over."
Dana was raised in a Reform Jewish household, which is to say, secular compared to those in Crown Heights. In many ways, the society she encountered there was foreign to her. "I had all these instinctive prejudices against these people without really knowing anything about them. I wanted to distance myself from them. We feel like we are enlightened and sophisticated and that they are living in this very old world backward style. So I thought, if I'm going to live in this community and feel anxious and judgmental, I should try to understand them better."
Dana isn't the only one having a difficult time. Cosmo is going through an identity crisis. He's not sure he wants to be a rabbi and he's not even sure he wants to be an Orthodox Jew. Much of the warm humor in the book comes from Dana taking Cosmo to her fashionable parties and introducing him to non-kosher food, and Cosmo bringing Dana to Shabbat dinners and introducing her to women her age who have seven children. The ensuing encounters are enlightening for both of them.
While it's not exactly a cliff-hanger, the reader does wonder if her soul-searching might turn her toward the religious community. After living among the Orthodox, Dana "chose not to live my life the way they do, but I'm glad I made an effort to understand them. I met incredible people there who are really happy. I met some of the loveliest, smartest, thoughtful women in that community. There is an incredible sisterhood there."
The strength of community that Dana experienced apparently rubbed off on her. After realizing that maybe she wasn't living up to her potential covering shoes and handbags and celebrity lifestyle, Dana left the Daily Beast to concentrate on volunteer work and on other book projects. She explained, "The question of service really nagged at me, of doing something other then making myself prettier and more successful and better in every way or trying to make myself the person I really wanted to be." And her personal life also took a turn--she is now happily married.
Dana seems satisfied with this new phase of her life. "I've left the fancy glittering N.Y.C. media job and replaced it with a much less glamorous job volunteering. My job was fun in some respects, and soul crushing and unfulfilling in others. I was proud that I was making people smile and I wrote interesting things and was a self-sufficient human being. But I wasn't fixing cleft palates in Africa."
So about her next book? It will be about volunteer work, trying to help people. Without giving way too many specifics, it will be like the first book, Dana said: "Funny stories about a lanky, ridiculous girl trying to make sense of her life." --Susan Weis-Bohlen, breathe books

Book Reviews
Fiction
Viking, $26.95, hardcover, 9780670026128
Putnam, $25.95, hardcover, 9780399162114
NAL, $25.95, hardcover, 9780451236722
Biography & Memoir
St. Martin's Press, $29.99, hardcover, 9780312640248
Riverhead, $26.95, hardcover, 9781594487118
W. W. Norton, $35, hardcover, 9780393088991
History

Knopf, $27.95, hardcover, 9780307272836
Current Events & Issues

Harper Perennial, $15.99, paperback, 9780061990526
Science
Walker & Co., $26, hardcover, 9780802717566
Health & Medicine
Knopf, $25.95, hardcover, 9780307961549
Children's & Young Adult

Putnam, $17.99, hardcover, 384p., ages 12-up, 9780399256769
Houghton Mifflin Harcourt, $9.99, hardcover, 40p., ages 4-8, 9780547721286