From the Shelf
Aging and the Stories We Tell
What better way to begin another year than to read books about getting older?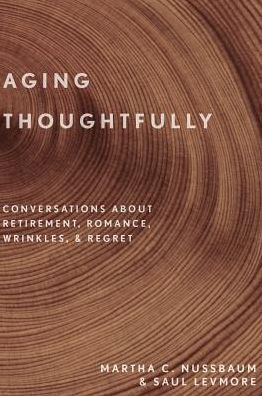 "We need to keep searching for stories of aging in order to expand our grasp," Martha Nussbaum writes in Aging Thoughtfully: Conversations about Retirement, Romance, Wrinkles and Regret (Oxford Univ. Press, $24.95). Nussbaum and Saul Levmore exchange provocative essays-as-discussion in a book that is "about living thoughtfully, and certainly not about dying, gracefully or otherwise."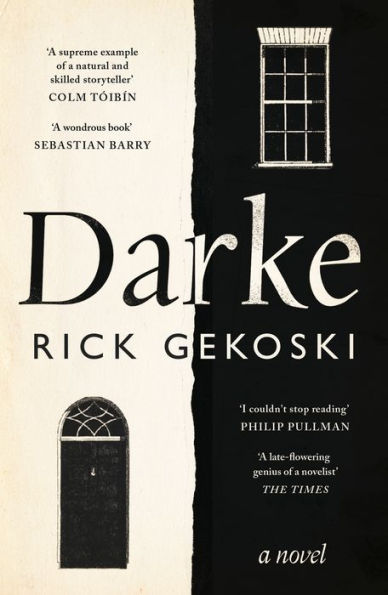 In Rick Gekoski's amazing novel Darke (Canongate, $25), Dr. James Darke chronicles ("This journal? A coming-of-old-age book, dispirited, hopelessly knowing.") his self-imposed exile ("I am become a thing of darkness."). The tale is appropriately dark, but also smart, witty ("Mr. Eliot includes himself among the damned. I like that in a poet."), poignant and unexpectedly tender.
"Apart from a few setbacks, I have been lucky all my life," writes Diana Athill in Alive, Alive Oh!: And Other Things That Matter (Norton paperback, $14.95), a slender, wonder-filled memoir published when she was a mere 96 years old. Last month, just before her 100th birthday, she observed in a live Guardian webchat: "I feel very much like I always did. I'm more confident now. That's one of the great advantages of getting older--one does grow out of minding what other people think of you, which is great."
With today's release of Ali Smith's Winter, I'll put in a plug for Autumn, the first novel in her planned quartet. The intricate relationship between Elisabeth, a young woman, and Daniel, an old man, is mind-altering. "Time travel is real, Daniel said. We do it all the time. Moment to moment, minute to minute."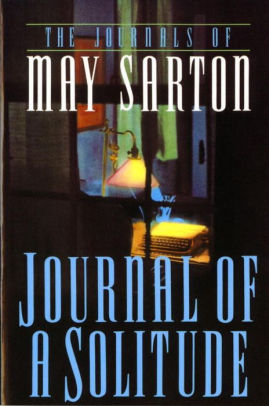 During my 20s, I discovered May Sarton's Journal of a Solitude (Norton, paperback, $15.95), written when she was about 60. All of her journals (At Eighty-Two appeared shortly after her 1995 death) are rare gems. When I was young, I felt she was speaking directly to me. Now, so many years later, she still does, if in a different tone. As reader and writer, we are finally contemporaries: "At any age we grow by the enlarging of consciousness." --Robert Gray, contributing editor

In this Issue...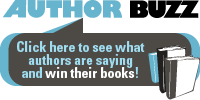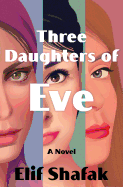 Three Daughters of Eve follows a young Turkish woman trying to define her faith and herself in Istanbul and Oxford.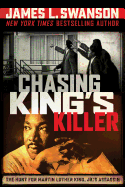 Completing a trilogy on American heroes, James L. Swanson's Chasing King's Killer provides stunning, side-by-side accounts of the lives of Martin Luther King, Jr., and his assassin, James Earl Ray.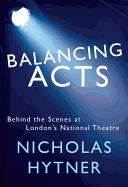 In this entertaining and insightful memoir, a successful director of London's National Theater illuminates the work of creating good art, building audiences and paying the bills.
Review by Subjects:
Fiction ⋅ Mystery & Thriller ⋅ Food & Wine ⋅ Biography & Memoir ⋅ Social Science ⋅ Science ⋅ Children's & Young Adult

Upcoming Events
Speculations Sci-Fi & Fantasy Book Group
12/18/2018 - 6:30PM
This month's gathering of science fiction and fantasy reading takes a one-month break, owing to the holidays. Look for things to resume here Tuesday, January 15. Learn More
Children's Holiday Storytime ages 2 and up
12/22/2018 - 11:00AM
Perhaps our favorite story hour of the entire year, we revisit the classic tales of the winter season with a lovely reading by guest reader who shares Dr. Seuss' How the Grinch Stole Christmas, the eternally moving story of The Polar Express by Chris Van Allsburg, as well as the laugh aloud silliness of Lemony Snicket's contemporary classic The Latke Who Couldn't Stop Screaming. We hope you and your family can join us for this very special story time in the children's...
Book Candy
Literary Holidays
The holidays are over. Long live the holidays. Bustle showcased "11 literary holidays you need to add to your calendar if you're a book-lover."
---
"Are you a backward books kind of book nerd?" Flavorwire asked, noting "a few beautiful examples of this divisive decorating trend."
---
"These vending machines dispense short stories instead of snacks," Mental Floss reported.
---
"Where do I think best? In bed." Authors revealed their dream retreats to the Guardian.
---
"You need to see this ice hotel's Game of Thrones rooms," Buzzfeed advised.

Travel Book Success in the Digital Age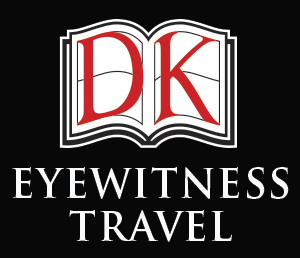 Excellent graphic design, striking photos and detailed, useful maps distinguish DK Eyewitness Travel guides from the competition. "We believe the best way to plan your trip and get excited about a place is to see it, so high-quality photography and illustrations are absolutely at the heart of our guides," said publisher Georgina Dee. "With color maps, museum floorplans and street-by-street illustrations, our guides let you fully immerse yourself in a destination before you've even set foot on the plane."

Only a decade or so ago, when many in the business predicted that digital books and the Internet would lead to the imminent demise of printed books, travel guidebooks were considered to be one of the most vulnerable categories. The travel market has changed considerably, but printed travel guides continue to be popular, if not more popular than ever.

Dee pointed to one reason that dire predictions didn't come true: "The Internet is a vast, unwieldy beast that takes time and effort to tame. The curation of our guides does that taming for you, while giving you enough information to make your trip unique to you."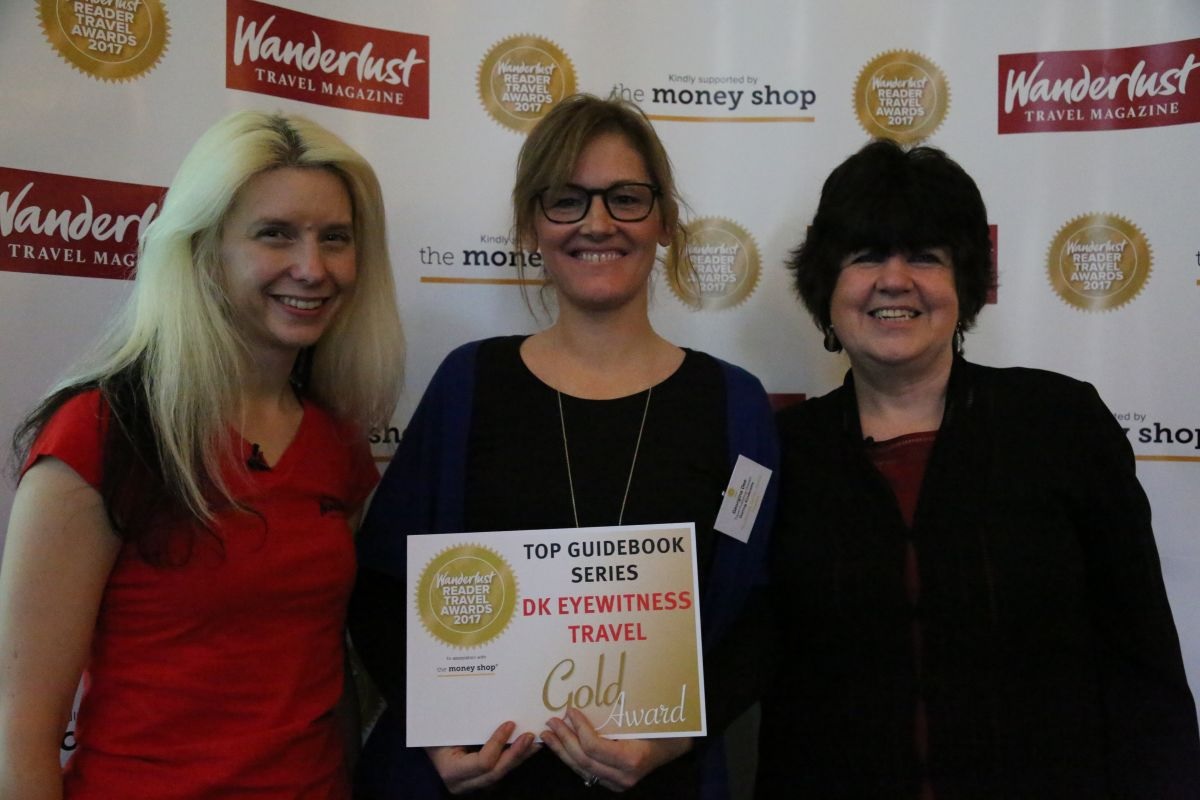 Georgina Dee (center); photo: The Bookseller
Several other factors include that many people like to take a break from digital devices while traveling. Dee observed: "Poring over a printed guide while sipping your morning coffee is a calm and sociable experience. Sitting across from your travel partner while you're both on your phones is just not the same."

But in this digital age, DK Eyewitness Travel books are a good bridge between digital and print: their visual emphasis is helpful for "a digital population who is used to pictures first and words after," as Dee put it.

To keep up with the digital world, DK invests a lot into revising its guides and is updating more and more of its guides on an annual basis. The company wants, Dee said, "to offer our consumers the confidence that what they are reading has been recently revised and updated."

In fact, in the digital age, the travel guide has taken on a new, important role. For many travelers, the book is the first tangible thing involved in travel planning. "Gone are the days of paper tickets and travel brochures, so for many this will be the first part of your trip that you can hold in your hands," Dee said. "It's the first time you can really start getting excited."

In addition, browsing travel guides in bookstores is important for prospective travelers. As Dee put it, "Travel guide sections are always full of people with wistful travel in their minds."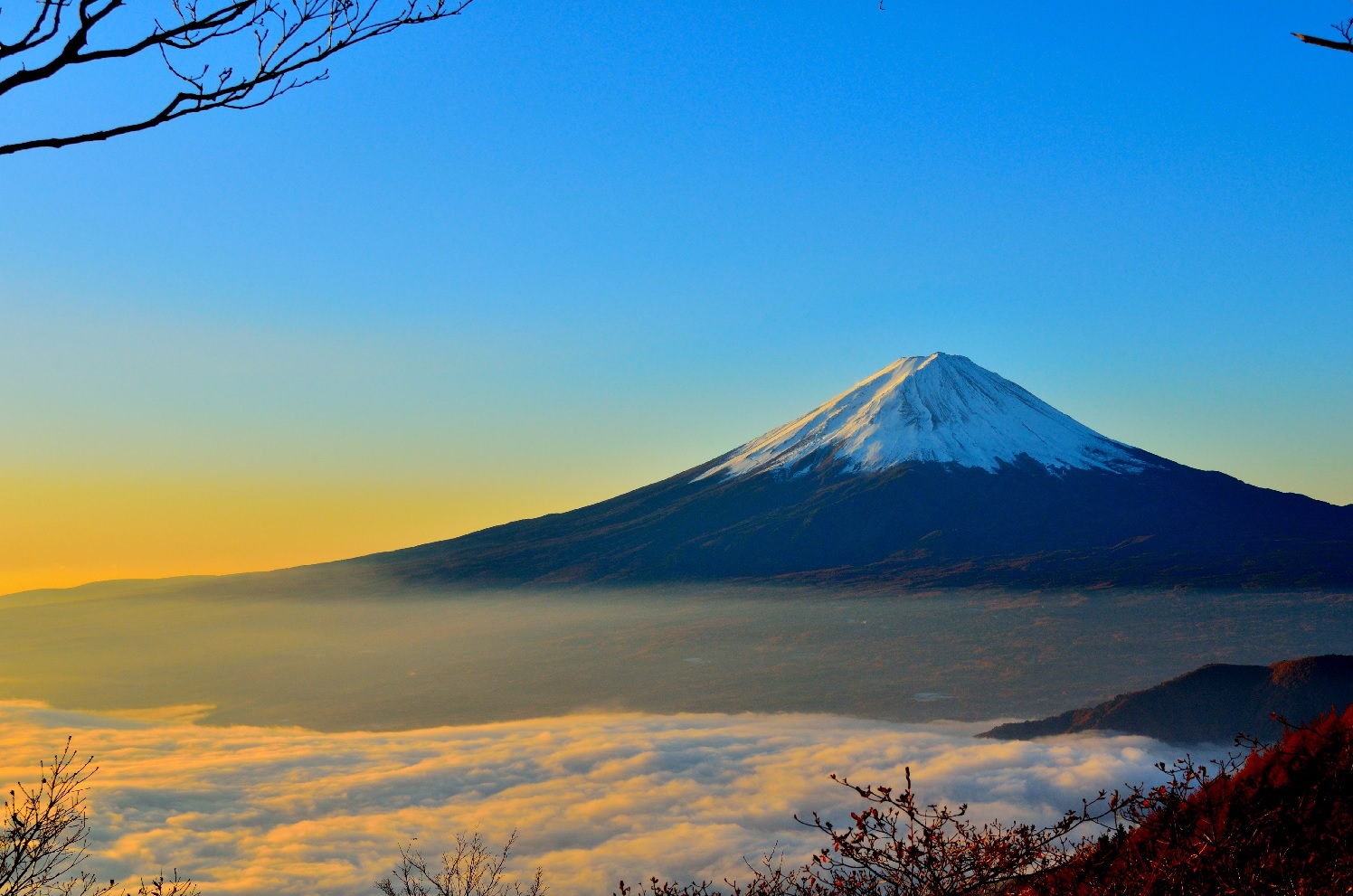 Top Destinations for 2018
Among likely top destinations for those prospective travelers in the coming year are Malta, South Africa and Japan, in part because of celebrations of anniversaries, sporting events and major recognition. Malta's capital, Valetta, is European Capital of Culture in 2018, which will include many festivals. And, besides, the tiny island national boasts sun, sand and sea--and 7,000 years of fascinating history.
2018 is the centennial of Nelson Mandela's birth, which will give rise to a range of celebrations in South Africa, from arts exhibitions to sporting events. All of these will complement the country's vibrant cities, fine wine, rugged coastline and world-famous wildlife.
Japan is preparing to host the Rugby World Cup in 2019 and the Summer Olympics in 2020, making next year a good time to see the country's modern cities and ancient temples--before the crowds descend.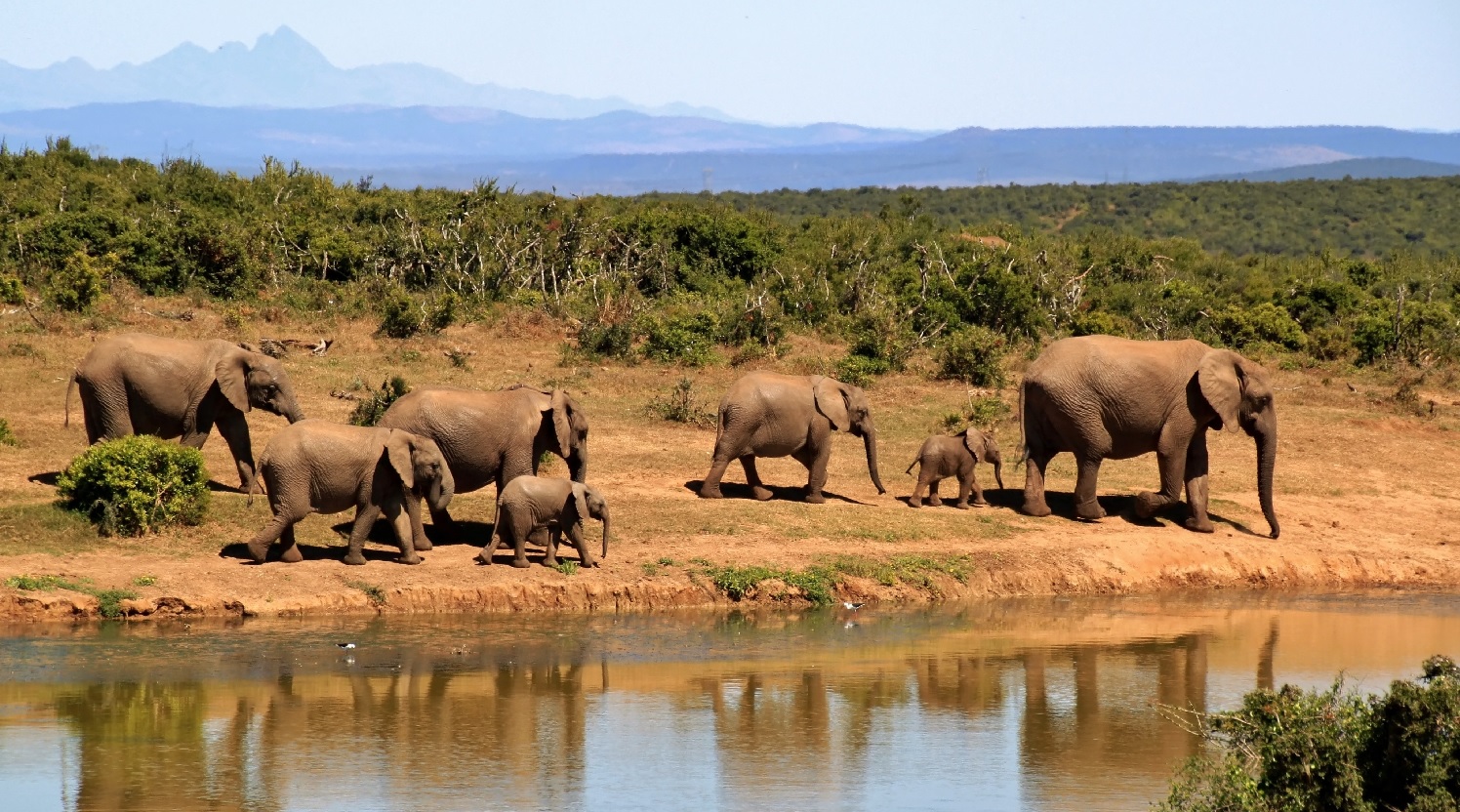 In addition, in a heartening change, Paris, a perennially popular destination, has been "coming back slowly after being overshadowed by tragedy," Dee said.
All the same, in global travel, destination is "not necessarily king anymore," she added, explaining that more people are traveling far and wide for specific experiences--whether to go to the best restaurant in the world or to see a favorite band at a festival or to learn to paint in a lovely setting. In those cases, the destination and what it has to offer comes secondarily.
DK Eyewitness Travel Guides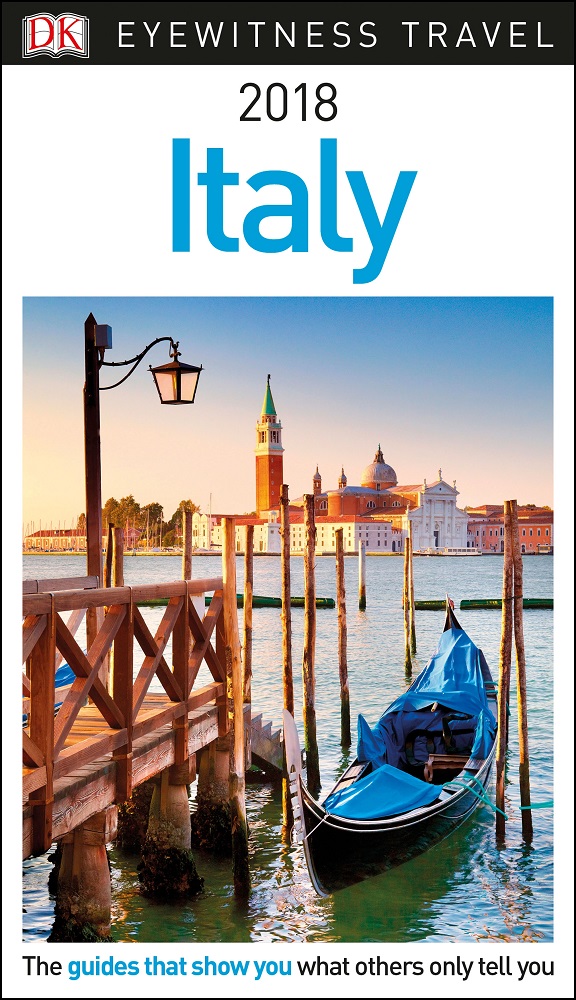 DK Eyewitness Travel Guide: Italy
Discover the best sights to see in the fifth most visited country in the world--from a gondola ride down Venice's Grand Canal, to exploring the medieval streets of Bologna or marveling at the treasures displayed at Florence's Uffizi Gallery--all of which are brought to life with photographs and illustrations. In-depth reviews of shops, restaurants, and hotels from expert insiders, including food and wine guides for each area, will help to plan the perfect trip.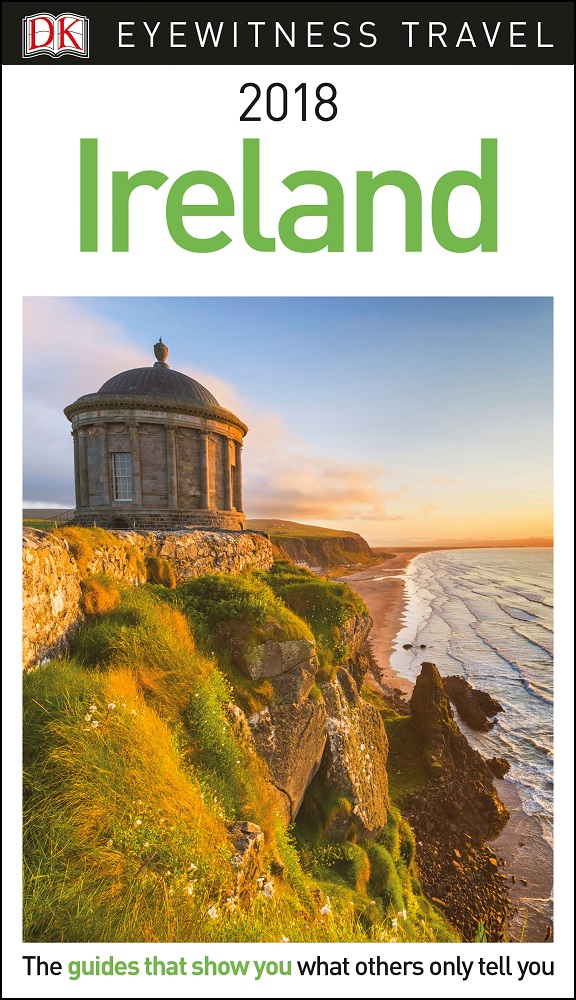 DK Eyewitness Travel Guide: Ireland
Explore the beauty, culture and history of the Emerald Isle. Discover Dublin's finest cultural icons with a visit to Trinity College and see the Book of Kells. Explore the medieval Rock of Cashel and Celtic archaeological sites at Newgrange and the Hill of Tara. Outdoor lovers can enjoy the beaches along the Southeast coast, see the wonder of Northern Ireland's Giant's Causeway and tour the western seaboard on the Wild Atlantic Way from Cork to Donegal. This guide also covers the top hotels, shops, and restaurants in Ireland.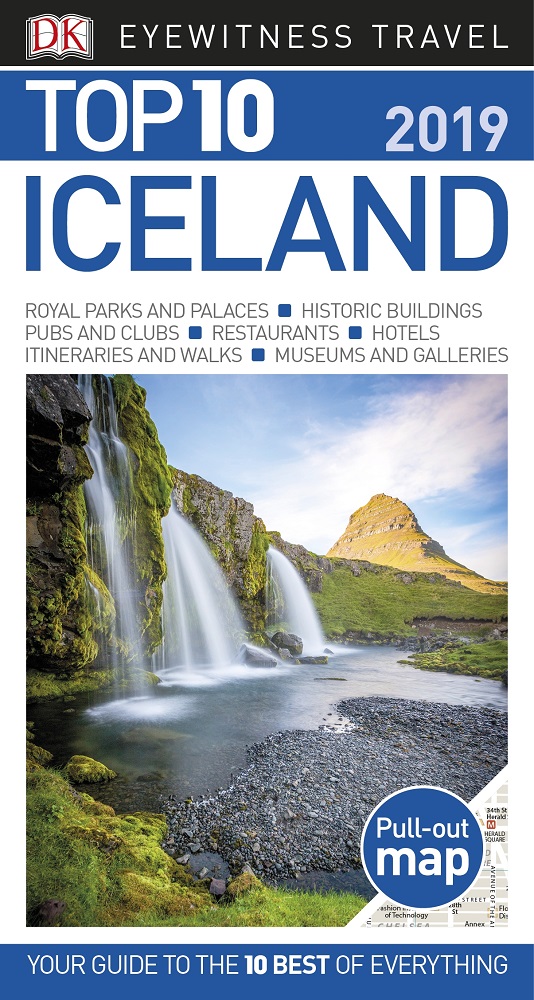 DK Eyewitness Travel Guide: Top 10 Iceland
See stunning glaciers and geysers or the bewitching northern lights, visit the beautiful national parks, or experience the vibrancy of Reykjavik with this newly updated and redesigned pocket travel guide. Rely on dozens of Top 10 lists--from the Top 10 waterfalls, the Top 10 volcanoes and hot springs, and the Top 10 museums in Reykjavik; there's even a list of the Top 10 things to avoid. The guide is divided by area, covering all of Iceland's highlights, with reviews for restaurants and hotels.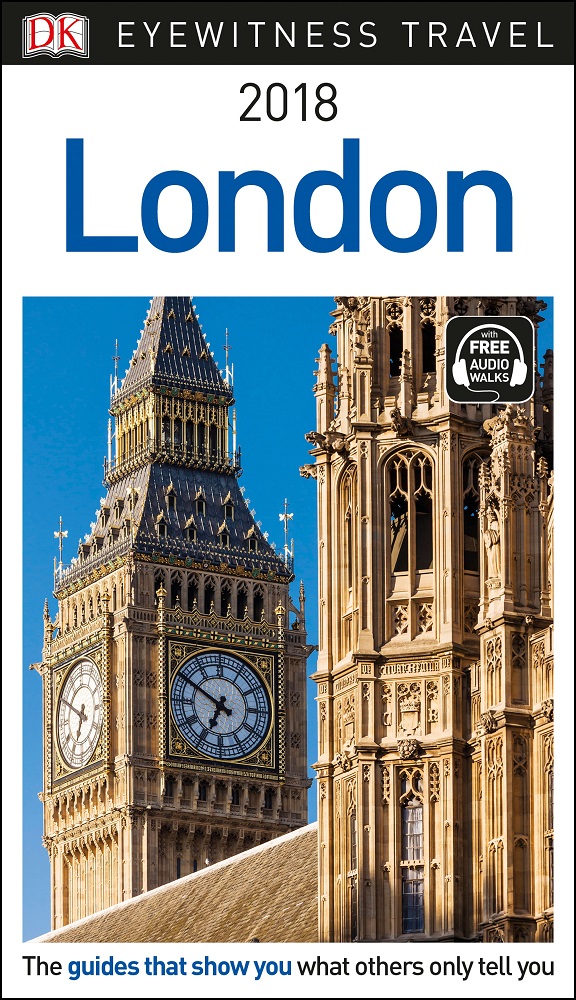 DK Eyewitness Travel Guide: London
Discover the spectacular sights of a truly historic and cosmopolitan city. This guide now includes a free audio download of five walks around the city, from Buckingham Palace to the British Museum, all of which are showcased with photographs, illustrations, floor plans and detailed descriptions. Explore the cobbled streets of Covent Garden, eat in the best restaurants in London and join the hustle and bustle in Borough Market with maps, reviews and insider information.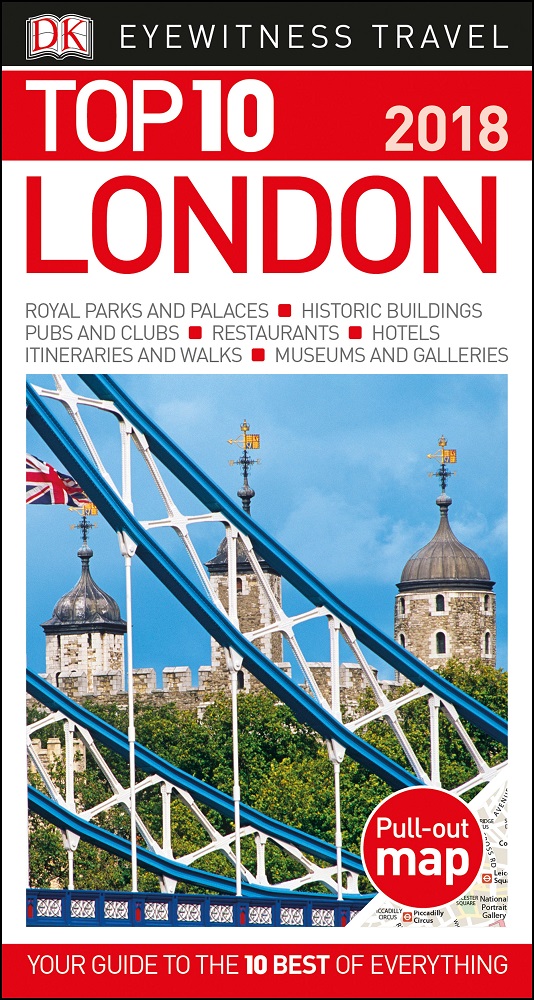 DK Eyewitness Travel Guide: Top 10 London
This guide features Top 10 lists of the best places to visit in London, from the British Museum and Buckingham Palace to the greatest pubs. Thirteen itineraries explore the city's most interesting areas--from the cobbled streets of Covent Garden to the vibrant East End--with reviews of London's restaurants, hotels and shops.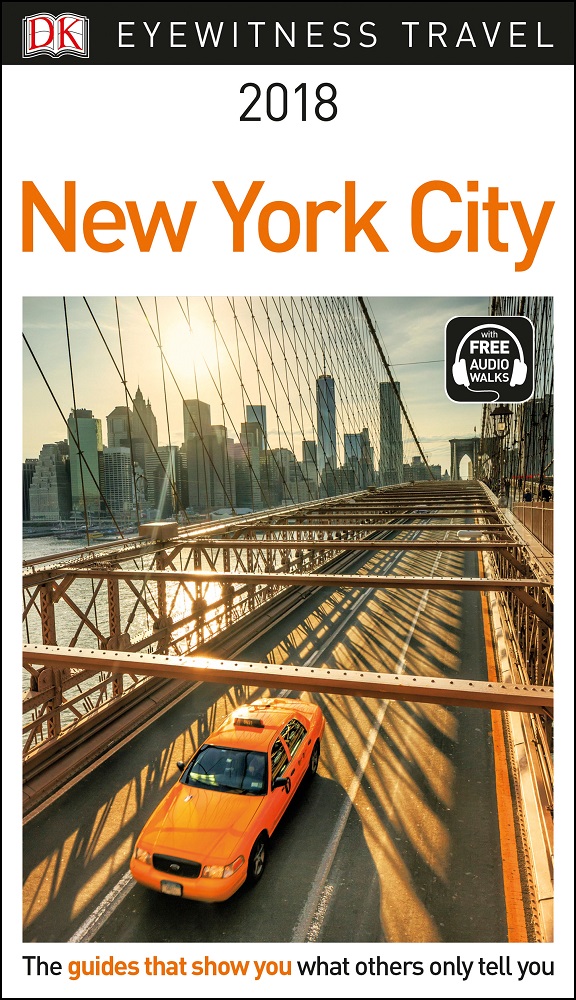 DK Eyewitness Travel Guide: New York City
Discover the sights of a truly iconic city with this guide, which now includes a free audio download of five walks around the Big Apple--from Ellis Island to the top of the Empire State Building. Rise to the heights of Freedom Tower, discover restaurants in Brooklyn or paddle around the Lake in Central Park using photographs, illustrations, floor plans and detailed descriptions.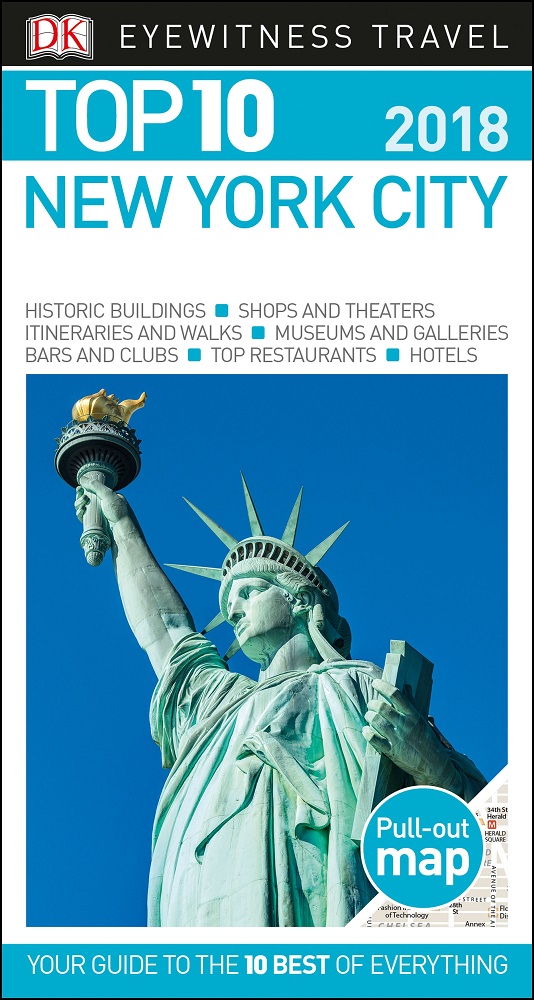 DK Eyewitness Travel Guide: Top 10 New York City
Top 10 lists outline the best New York attractions, from Times Square and the Statue of Liberty to the city's world-class shopping. Fifteen itineraries explore everywhere from vibrant Chinatown to the leafy Upper East Side, with reviews of New York's best restaurants, hotels and bars.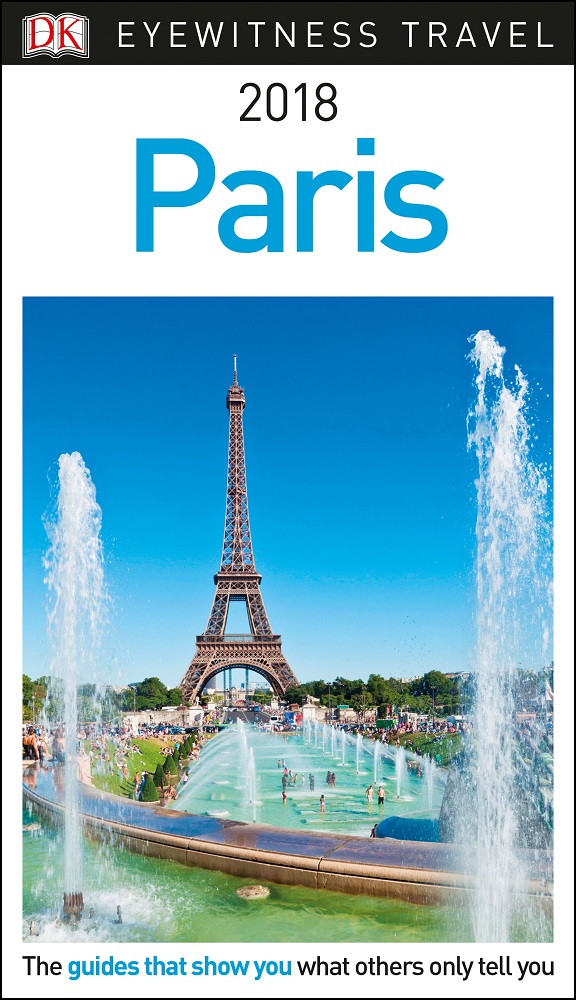 DK Eyewitness Travel Guide: Paris
This guide helps visitors find both unmissable Paris landmarks and sights off the beaten track. The best places to visit in Paris--from the splendid Sainte-Chapelle, the iconic Eiffel Tower and the art treasures in the Louvre to the St-Germain quarter of the Jardin du Luxembourg--come to life with photographs, illustrations and floor plans. Eight walks reveal the city's lesser known pleasures, and come with insider tips on everything from restaurants, cafés, shopping, activities for children and river boat tours.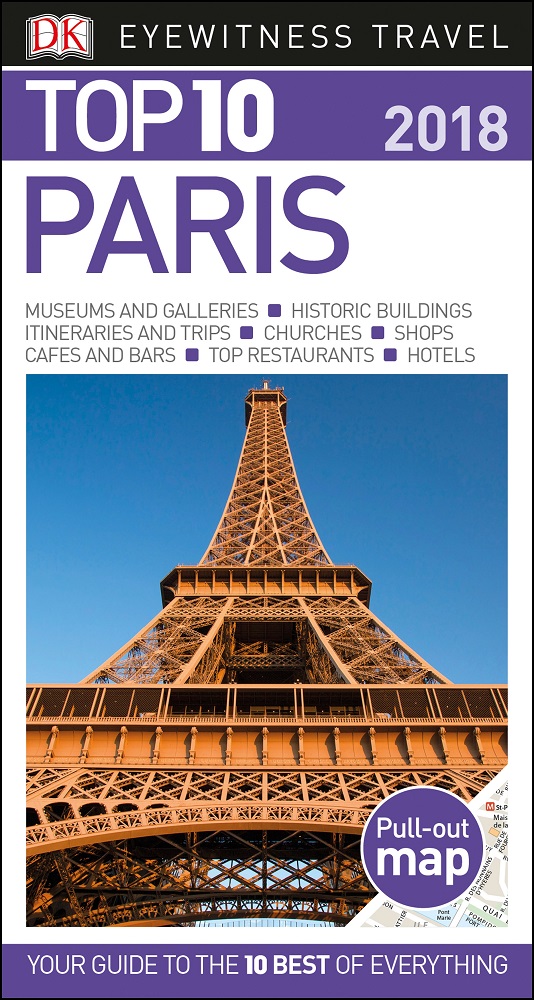 DK Eyewitness Travel Guide: Top 10 Paris
This pocket-sized guide reveals the best places to visit in Paris, from the Eiffel Tower and Notre Dame to the top Paris restaurants. Thirteen itineraries explore the city's most interesting areas--from the historic Ile de la Cité to the coolest bars in St-Germain and the Latin Quarter--while reviews of Paris's best hotels, cafés and shopping help plan your perfect trip.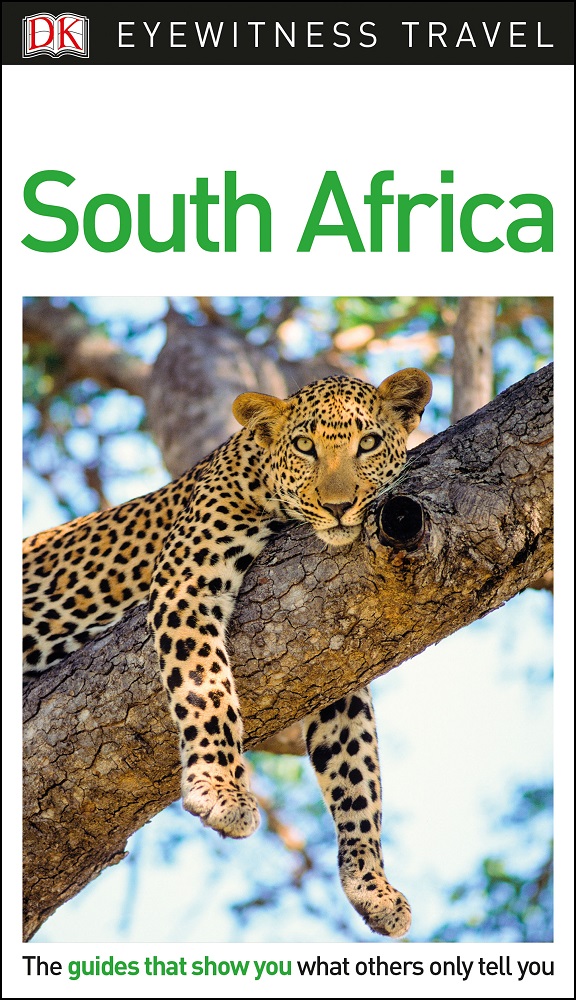 DK Eyewitness Travel Guide: South Africa
From the wilds of Kruger National Park, to cosmopolitan Cape Town, to the lush western cape winelands and the stunning beaches along the Garden Route, this guide leads straight to the greatest attractions in this fascinating country. Get insider tips on everything from the best shopping, restaurants and hotels, to outdoor activities such as whale-watching, surfing and hiking, as well as practical information on how to get around. As a bonus, a comprehensive field guide--which includes the birds of South Africa--helps get the most out of any safari.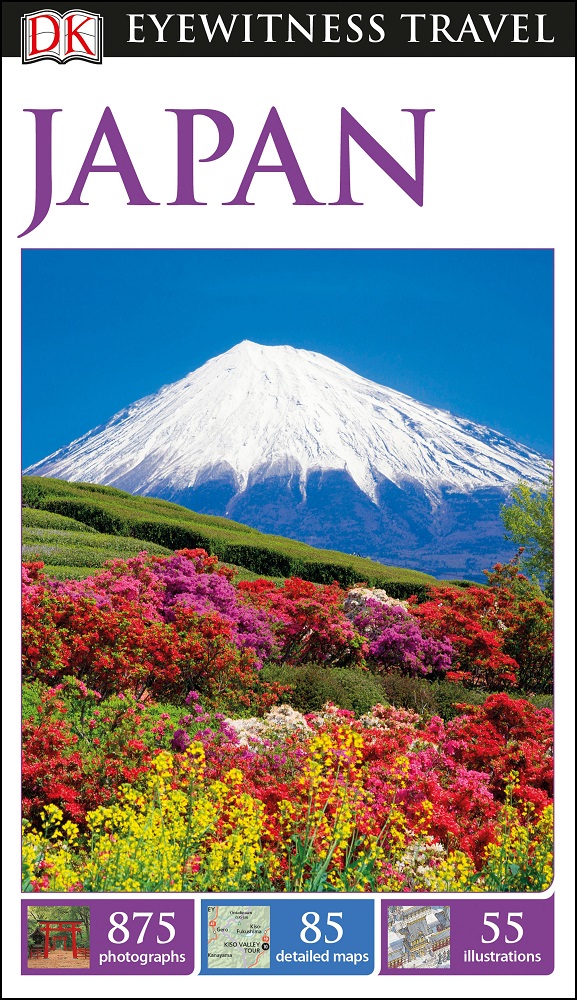 DK Eyewitness Travel Guide: Japan
This guide will lead you straight to the best attractions this beautiful country has to offer. Explore Japan's busy city streets, historic temples and beautiful culture, from Tokyo, Kyoto and the rest of Japan's exciting cities.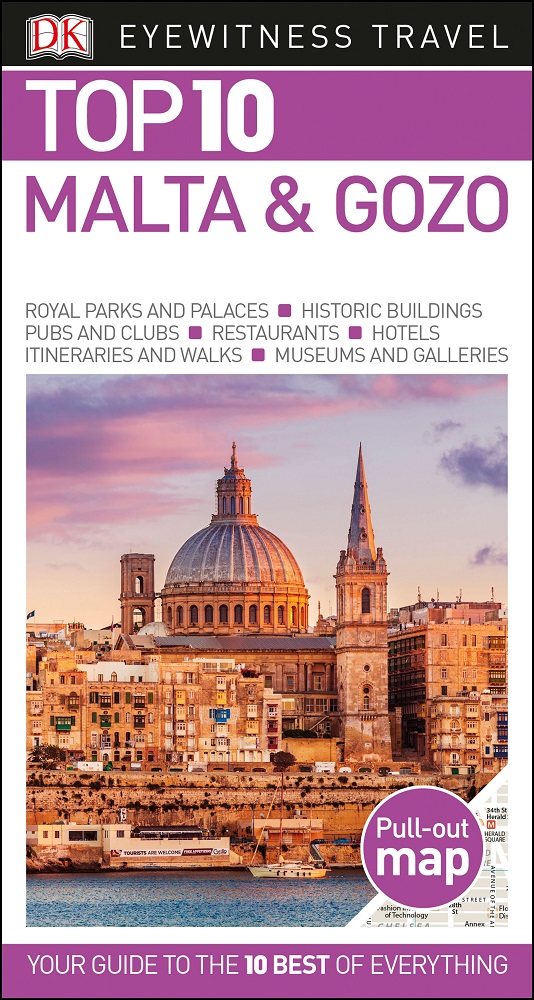 DK Eyewitness Travel Guide: Top 10 Malta & Gozo
Take spectacular island walks and drives to experience the area's natural beauty, tour charming towns and villages, or visit fascinating temples and ancient sites. This guide includes hotel options for any budget, and gives fun ideas for enjoying Malta and Gozo with families and children.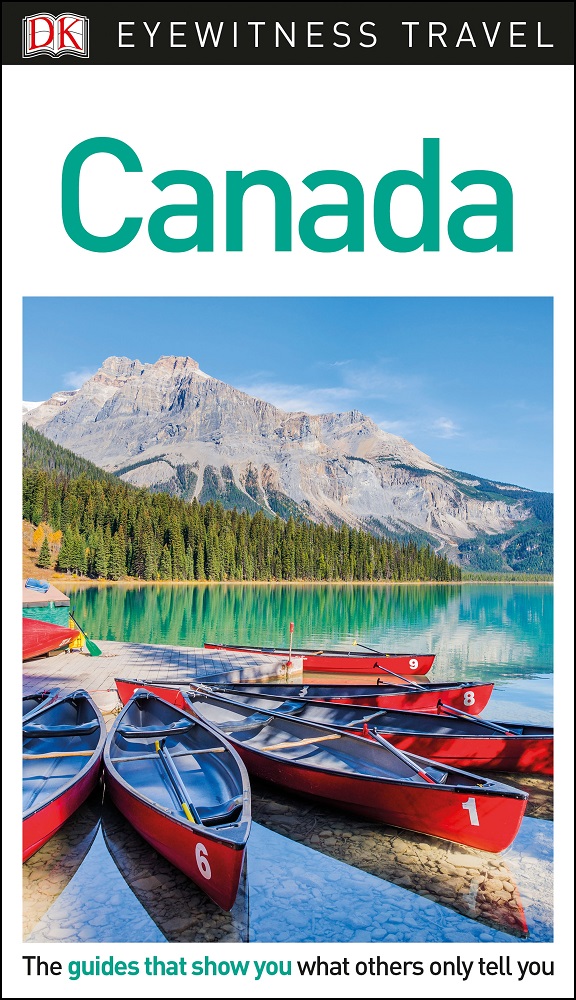 DK Eyewitness Travel Guide: Canada
This guide has everything necessary to plan the trip of a lifetime, whether that includes snow sports in the Canadian Rockies, witnessing the power of Niagara Falls, or simply discovering the best restaurants in Montreal. Photographs and detailed descriptions, plus illustrations and floor plans, show the best places to visit in Canada--from the quiet beauty of Prince Edward Island to Vancouver's buzzing nightlife and top things to do in Toronto.
Order these titles and more here!

Book Reviews
Fiction

Bloomsbury, $27, hardcover, 384p., 9781632869951
MCD/Farrar, Straus & Giroux, $25, hardcover, 208p., 9780374279660
St. Martin's Griffin, $15.99, paperback, 288p., 9781250091116
Mystery & Thriller
Picador, $26, hardcover, 352p., 9781250150288
Putnam, $27, hardcover, 368p., 9780399157974
Food & Wine
St. Martin's Press, $26.99, hardcover, 304p., 9781250074379
Biography & Memoir

Knopf, $28.95, hardcover, 320p., 9780451493408
St. Martin's Press, $27.99, hardcover, 352p., 9781250032898
Social Science
Overlook Press, $35, hardcover, 320p., 9781468315592
Science
Bloomsburg, $28, hardcover, 272p., 9781632869128
Children's & Young Adult

Scholastic, $19.99, hardcover, 384p., ages 12-up, 9780545723336
Sourcebooks Fire, $17.99, hardcover, 368p., ages 12-up, 9781492642282
--- SPECIAL ADVERTORIAL OFFERINGS ---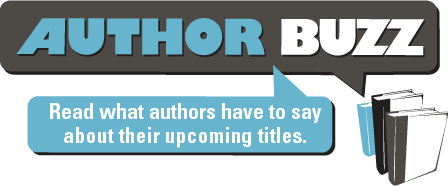 Dear Reader,

It's fun to pair two unlikely characters together, especially after I've had readers ask—what ever happened to…? Callie Morgan appeared as a precocious 4-yr-old in Long Hard Ride; Justin Donohue's brother married his ex-girlfriend in All Jacked Up. Years have passed, now Callie is all grown up. When she meets Justin, she doesn't see the age difference between them, she sees a hot former bull rider who needs to let loose—and she's happy to unwind him completely.

Enjoy this May-December romance—a Blacktop Cowboys/Rough Riders crossover!

Please write to 1001DarkNights@gmail.com to win one of five copies.

Lorelei James
www.1001darknights.com/authors/collection-five/lorelei-james-wound-tight




Publisher:
Evil Eye Concepts, Inc.

Pub Date:
December 10, 2018

ISBN:
9781948050302

List Price:
$2.99

Dear Reader,

Damien Stark. He is, by far, one of my most favorite characters to write. Brilliant, controlling, and hot as hell. He's also desperately in love with his wife and the family they are building. Damien is a powerful billionaire, and he'll go to any lengths to keep his family from being hurt. But what can a man like Damien do when the danger comes from his own dark past?

Please write to 1001DarkNights@gmail.com to win one of five copies.

J. Kenner
www.1001darknights.com/authors/collection-five/j-kenner-please-me




Publisher:
Evil Eye Concepts, Inc.

Pub Date:
November 26, 2018

ISBN:
9781948050166

List Price:
$2.99

Dear Reader,

When I was struck with a serious bout of writer's block, I did what all New Englanders do when they have nothing to talk about: I talked about the weather.

The result is Areas of Fog, a witty and poetic journey through one year of inner and outer weather. Full of humor and literary anecdotes, this fun, breezy read will delight fans of Billy Collins and Bill Bryson.

"An absolutely beautiful read." –WBUR's Radio Boston.

Write to me at willdowdwriter@gmail for a chance to win one of five free books!

Will Dowd
www.willdowd.net




Publisher:
Etruscan Press

Pub Date:
November 14, 2017

ISBN:
9780997745535

List Price:
$15.00