From the Shelf
Poets' Voices in the Air & on the Page
Not only have I been reading and rereading great poets lately, I also had the good fortune to hear some of them speak at events in Minneapolis this month. Their voices--in the air and on the page--sustain and nourish me.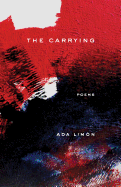 I heard Ada Limón read from her new collection, The Carrying (Milkweed Editions), one my favorite books of the year. From "Sparrow, What Did You Say":
"A whole day without speaking,
rain, then sun, then rain again,
a few plants in the ground, newbie
leaves tucked in the black soil, and I think
I'm good at this, this being alone
in the world, the watching of things"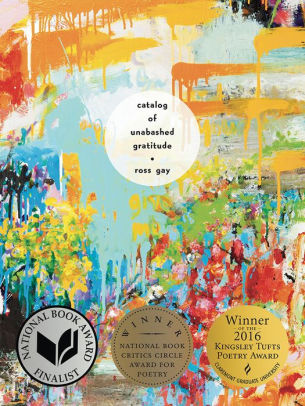 I reread Ross Gay's Catalog of Unabashed Gratitude (Univ. of Pittsburgh Press) after hearing him say, "People often ask me, 'How is it that, in the midst of things, you're writing about joy?' And my response is always--and certainly relative to events now--along the lines of: There's nothing more important than thinking about and writing about and meditating on what you love."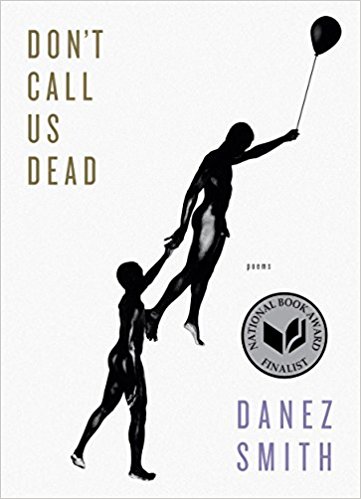 Listening to Danez Smith speak inspired me to return to their extraordinary Don't Call Us Dead (Graywolf Press), which won the 2018 Forward Prize for Best Poetry Collection. From "summer, somewhere":
"do you know what it's like to live
on land who loves you back
no need for geography
now, we safe everywhere.
point to whatever you please
& call it church, home, or sweet love.
paradise is a world where everything
is sanctuary & nothing is a gun."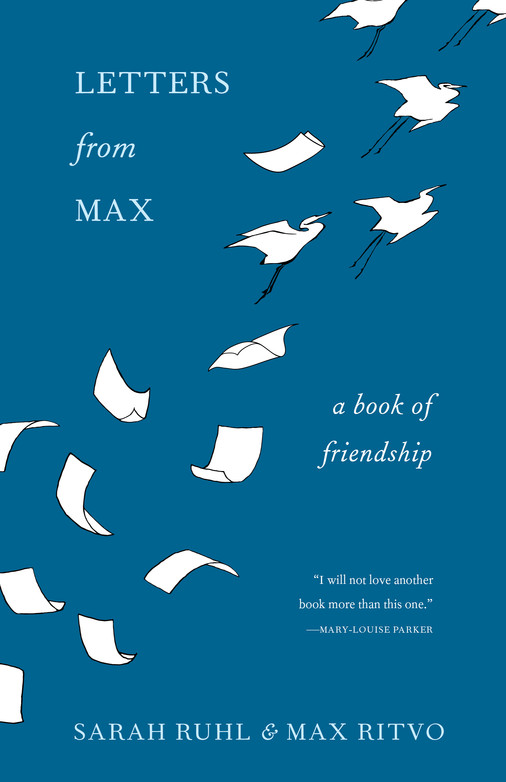 And I read the brilliant voices of playwright Sarah Ruhl and the late poet Max Ritvo in Letters from Max: A Book of Friendship (Milkweed Editions). Ritvo's cancer death sentence is the shadow here, yet what emerges from their brilliant, funny, heartbreaking exchanges is a frank exploration of human connection, mortality, art and much more in precious real time. Listen... --Robert Gray, contributing editor

In this Issue...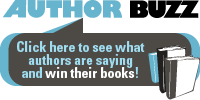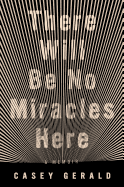 The co-founder and CEO of MBAs Across America revisits his difficult upbringing in Texas and recounts how he found a space to call home as a gay black man in the U.S.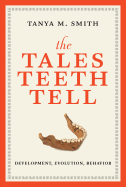 In her fascinating first book, research biology anthropologist Tanya Smith recasts the history of evolutionary science through the examination of teeth.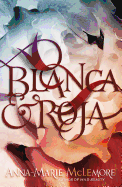 Magical realism weaves through this story of two sisters fighting an ancient curse that will turn one of them into a swan.
Review by Subjects:
Fiction ⋅ Science Fiction & Fantasy ⋅ Romance ⋅ Biography & Memoir ⋅ Current Events & Issues ⋅ Social Science ⋅ Science ⋅ Humor ⋅ Children's & Young Adult

Upcoming Events
01/21/2020 - 7:00PM
Following journalist and novelist Fatima Bhutto, here a few months ago with her book on pop culture in India, the United Emirates, Turkey, and Latin America, is William Wheeler, with another in Columbia Global Reports' books of long-form journalism. He visits with what is his first book, State of War: MS-13 and El Salvador's World of Violence. "In State of War, his gripping, electrifying study of the brutal Salvadoran gang culture, William Wheeler dramatizes with almost painful immediacy a...
Speculations Sci-Fi & Fantasy Book Group
01/21/2020 - 6:30PM
This month's selection for reading and discussion is Ada Hoffman's novel, The Outside (Angry Robot). Learn More
01/22/2020 - 7:00PM
Widely respected and highly regarded, Asma Uddin comes here as a religious liberty lawyer who has done work on behalf of a considerable range of religions and faiths. In her powerful new book, When Islam is Not a Religion (Pegasus), she does so through the lens of the present political climate in the U.S. around Islam, and the rights of Muslims. "Asma Uddin has written a terrific book. It is all at once a primer on the very American commitment to religious freedom, a history of the...
01/22/2020 - 11:30AM
Our friends at PJ Library, who do these song & storytimes designed for tots, toddlers, and those looking after them at a number of select bookstores in the area, visit as a regular feature of our Wednesday mornings. These are free and open to all and are usually thirty minutes of good fun, activity, and exploration of language, movement, and rhythm. Please join us in the Children's Section by the castle!
James Meyer with Catharina Manchanda
01/23/2020 - 7:00PM
In The Art of Return: The Sixties and Contemporary Culture (University of Chicago Press) James Meyer turns to art criticism, theory, memoir, and fiction to examine the fascination with the long sixties and contemporary expressions of these cultural memories across the globe. He draws on a diverse range of cultural objects that reimagine this revolutionary era stretching from the 1950s to the 1970s, including reenactments of civil rights, antiwar, and feminist marches, paintings, sculptures,...
01/23/2020 - 7:30PM
Peggy Orenstein, author of the groundbreaking New York Times bestsellers Girls & Sex and Cinderella Ate My Daughter now turns her focus to the sexual lives of young men in Boys & Sex: Young Men on Hookups, Love, Porn, Consent, and Navigating the New Masculinity (Harper), once again offering "both an examination of sexual culture and a guide on how to improve it" (Washington Post). "Masculinity doesn't have to be toxic—but so much of what we communicate to boys about masculinity is just...
01/24/2020 - 7:00PM
First published a year ago to much praise, and ultimately achieving bestselling status (being selected by Reese Witherspoon for her national book club never hurting), Yangsze Choo's riveting debut novel, The Night Tiger (Flatiron), found many readers here, and should, even more with this new paperback edition. Set in her home country of Malaysia, when it was colonial-era Malaya, is a novel of the clash of classes, of entitlement and aspiration, and of some particular quests. "Mythical...
Book Candy
Happy Bookish Halloween!
Electric Lit advised "how to decorate your house like Victor Frankenstein."
---
Merriam-Webster's pop quiz: "Name that Monster! A useful skill for longer nights."
---
Bookshelf checked out a carved pumpkin that "features several Lego people sitting in the comfort of their own mini-library under a tangled string of lights."
---
Mental Floss scared up "25 things you might not know about The Shining."
---
"L.A. Noir: a city in 15 quotes." For CrimeReads, authors "weighed in on the City of Angels."

The Stoic Series Strikes a Chord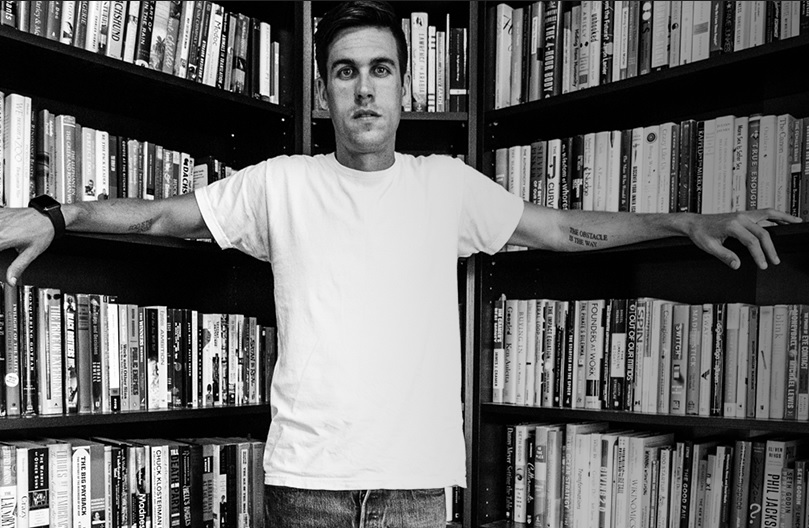 Ryan Holiday
In the last year, Ryan Holiday's four books on stoicism, two of which were co-authored with Stephen Hanselman, have been embraced by a range of sports stars, celebrities, politicians, businesspeople and many, many general readers. In 2017, the books sold more than 300,000 copies in the U.S., and since the first title, The Obstacle Is the Way, was published in 2014, they've sold a combined total of more than a million copies worldwide in the English language. The books' popularity is especially striking because they present the modern adaptation of a philosophy with roots that go back more than 2,000 years. And it's not an "easy" philosophy: it posits that hardship and adversity should be met with determination and strength, without complaint, and that every obstacle is an opportunity for improvement. Although that's a persuasive approach that resonates in many eras and situations, it may also be striking a chord in the current political climate with its message of "persist and resist" no matter how bad a situation seems.
In just one measure of the books' wide-reaching influence, their message has resonated throughout the sports world. Consider that in 2017 alone, the Stoic titles contributed to the national championship winners in three different professional sports. Early in the year, the New England Patriots, bolstered after reading both Ego Is the Enemy and The Obstacle Is the Way, won the Super Bowl in a record-breaking, come-from-behind victory.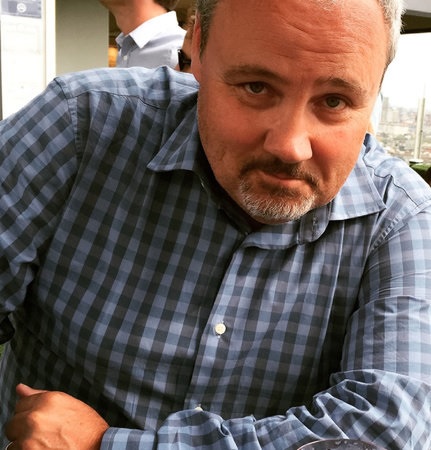 Stephen Hanselman
Then in spring 2017, David West, who took a pay cut to join the Golden State Warriors, read Ego Is the Enemy before the NBA Finals, and used it and his selfless playing style to beat the defending champs, LeBron James and Cleveland Cavaliers.
And finally last fall, the Houston Astros, whose hitting coach, Jeff Albert, had been giving copies of Ego Is the Enemy to his players since January (and asked for some copies in Spanish), won a hard-fought World Series, the team's first-ever championship.
The business world is a strong supporter, too. One measure: The Daily Stoic spent 13 weeks on the business bestseller list of the Wall Street Journal, which gave it a rave review.
Bookseller Support
Some of the biggest independent bookstores are major fans of the Stoic series. Allison Hill, CEO of Vroman's, Pasadena, and Book Soup, West Hollywood, Calif., says, "Ryan Holiday's books are consistently on our Best of Business display at Vroman's and The Obstacle Is the Way is one of my favorites. Holiday views leadership through a philosophical lens, drawing on classic texts to elevate the modern leadership conversation. The result is energizing."
Abby Fennewald, director of marketing and publicity at BookPeople, Austin, Tex., comments: "Ryan is one of our absolute favorite local authors. He really knows what he's doing. His books are consistently among the bestsellers in the store in their categories."
And at Politics and Prose, Washington, D.C., buyer Mark LaFramboise notes that the store has had "great success" with corporate sales of the Stoic books... These are money in the bank."
Social Media Reach
Booksellers and librarians should know, too, that Holiday and the books have a striking social media presence that is helping to spread the message. The Daily Stoic has 121,000 followers on Facebook, 150,000 followers on Instagram, and 60,300 followers on Twitter. Holiday himself has more than 43,000 followers on Facebook, 62,000 on Instagram, and 235,000 on Twitter. In addition, the Daily Stoic newsletter has 120,000 subscribers, who receive an e-mail each weekday of the year with an original meditation penned by Holiday.
In addition, the Ryan Holiday Reading Recommendations list has 91,000 subscribers, many of whom are book lovers and correspond with him. The list is coordinated with BookPeople, which is wonderfully appropriate: the Stoic books grew out of the discussions Holiday had with list members.
The Four Stoic Titles
The Four Stoic Titles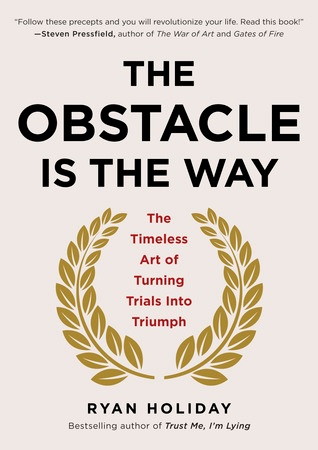 The Obstacle Is the Way: The Timeless Art of Turning Trials into Triumph by Ryan Holiday (Portfolio, $25, 9781591846352, May 1, 2014). Almost 2,000 years ago, Roman Emperor Marcus Aurelius wrote: "The impediment to action advances action. What stands in the way becomes the way." Stoic philosophy advocates enduring hardship and adversity with determination and strength. To the stoic, a new obstacle is an opportunity for improvement.

Ryan Holiday's The Obstacle Is the Way was his first offering of ancient wisdom distilled for the modern reader. To control what we can control, to surf life's many waves instead of being crushed by them--these are all admirable goals, ones that have found fans in high places. Many successful figures throughout history have harnessed the strength of stoicism, including John D. Rockefeller, Amelia Earhart, Ulysses S. Grant and Steve Jobs.

Today's stoic successes run the gamut from politics/film (Arnold Schwarzenegger), music (LL Cool J), and, to an incredible extent, sports. It's not surprising that professional athletes and coaches would find stoicism useful: physical pain, frequent losses, and the need for constant training make it an almost required philosophy. The Obstacle Is the Way has been a touchdown success among NFL coaches, players and sportscasters, including Patriots coach Bill Belichick. Besides its popularity with athletes (as outlined in this Sports Illustrated article), Holiday's book was featured on a popular TED Talk by author Tim Ferriss, which has been viewed more than 4.7 million times. The Obstacle Is the Way has sold more than 428,000 copies and been translated into 17 languages.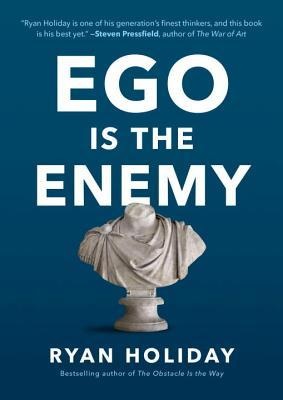 Ego Is the Enemy by Ryan Holiday (Portfolio, $25, 9781591847816, June 14, 2016). In his prologue for Ego Is the Enemy, Ryan Holiday writes "While the history books are filled with tales of obsessive visionary geniuses who remade the world in their image with sheer, almost irrational force, I've found that history is also made by individuals who fought their egos at every turn, who eschewed the spotlight, and who put their higher goals above their desire for recognition."

The elevation of the self is anathema to stoicism. Grandiose self-promotion, posits Ego Is the Enemy, is effectively self-sabotage at every stage of one's career. Early on, ego interferes with the ability to learn new skills and practice one's talents. Later, ego can make it difficult to find fault in one's own actions and recognize problems. Ego also makes it more troublesome to learn and recover from failure.

Ego Is the Enemy explores the lives of successful people whose personal victories were in part achieved by taking their person out of the way. George Marshall, Jackie Robinson, Katharine Graham, Bill Belichick and Eleanor Roosevelt, among others, changed the world by conquering their own egos. Holiday's book promises to teach that same stoic strength, to give the skills necessary to survive in the age of reality TV and personal brands. It has sold more than 288,000 copies.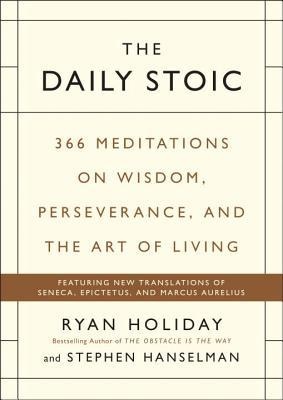 The Daily Stoic: 366 Meditations on Wisdom, Perseverance, and the Art of Living by Ryan Holiday and Stephen Hanselman (Portfolio, $25, 9780735211735, Oct. 18, 2016). With the help of literary agent, publisher and Harvard Divinity School graduate Stephen Hanselman, Ryan Holiday makes it easier than ever to apply stoicism to everyday life. The Daily Stoic features a year of quotes from stoicism's greatest practitioners: Marcus Aurelius, the playwright Seneca, the philosopher/slave Epictetus, as well as lesser-known figures like Zeno, Cleanthes and Musonius Rufus.

Holiday and Hanselman give a quote for each day of the year and advice on how to apply said ancient wisdom to modern life. There is a reason George Washington, Frederick the Great and Ralph Waldo Emerson advocated stoicism, and why modern CEOs, football coaches and celebrities have followed that same path. Stoic philosophy holds the answers not only to bearing the many turmoils of life, but thriving in spite of--or even because of--them.

The Daily Stoic has been recommended by the likes of Arianna Huffington, Billy Bush, Debra Messing and a slew of senators--Marco Rubio has frequently mentioned it, and Ben Sasse discusses it in his book, The Vanishing American Adult. More than 253,000 readers have been given what Maria Popova, editor of Brain Pickings, calls "a generous gift of guidance on modern living culled from a canon of wisdom hatched long ago."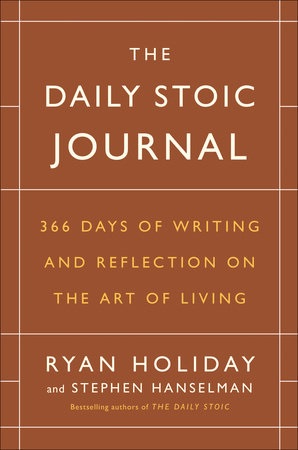 The Daily Stoic Journal: 366 Days of Writing and Reflection on the Art of Living by Ryan Holiday and Stephen Hanselman (Portfolio, $27, 9780525534396, Nov. 14, 2017). For those who have absorbed The Obstacle Is the Way, Ego Is the Enemy and The Daily Stoic, The Daily Stoic Journal is the next step in applying stoicism to everyday life.

This hardcover journal, made with Smyth-sewn binding (allowing the book to open perfectly flat without falling apart) offers weekly exercises for practicing the ancient wisdom of the stoics. These practices are paired with quotes from Marcus Aurelius, Seneca and Epictetus, among others, along with questions to gauge one's progress.

In 52 weeks, readers can master 2,000 years of philosophy. Even without having read Holiday and Hanselman's previous works on the subject, this journal makes a useful gift for those seeking a deeper understanding to their lives. It has sold more than 36,000 copies.

Book Reviews
Fiction
Little, Brown, $28, hardcover, 320p., 9780316435512
Dorothy, a Publishing Project, $16, paperback, 128p., 9780997366679
Turner, $16.99, paperback, 336p., 9781684421671
Science Fiction & Fantasy
Spark Press, $16.95, paperback, 216p., 9781943006731
Romance
Berkley, $15, paperback, 336p., 9780399587689
Biography & Memoir

Riverhead, $27, hardcover, 400p., 9780735214200
Current Events & Issues
Pegasus, $26.95, hardcover, 336p., 9781681778648
Social Science

MIT Press, $29.95, hardcover, 296p., 9780262038713
Science
Trinity University Press, $24.95, hardcover, 256p., 9781595348623
Humor
Canongate, $16, paperback, 336p., 9781786892508
Children's & Young Adult

Feiwel and Friends/Macmillan, $17.99, hardcover, 384p., ages 13-18, 9781250162717
HarperTeen, $18.99, hardcover, 448p., ages 14-up, 9780062795250
--- SPECIAL ADVERTORIAL OFFERINGS ---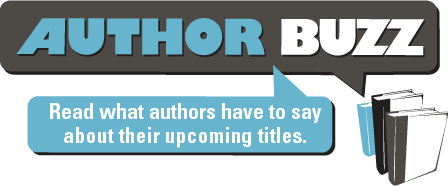 Dear Reader,

We're stepping out of the center of London and heading for Highgate and Highgate Cemetery with Blood Night. Because once upon a time—in the not-too-distant past—there were rumors that a vampire lurked the grounds. Now the Krewe, of course, are federal agents—and they can't operate on foreign soil. But they also can't turn down family and friends when a helping hand is needed.

Cheyenne and Andre Rousseau (from The Seekers) receive a call from Cheyenne's cousin—murder is happening in Highgate, and they just might fall under suspicion themselves. Naturally, they're on their way.

I've had a chance to visit Highgate. I love the differences between a graveyard (buried at the church) and a cemetery (a special land set aside). There's nothing like visiting some of the incredible tombs at Westminster, and there's nothing like Highgate. The history and art are rich, though like so many similar places, there were years when it fell into ruin. Now, of course, it is tended and cared for—and still beautifully wild and filled with stories of people and times gone by.

I had a great deal of fun taking Cheyenne and Andre out of the States—and across the pond. I certainly hope that you enjoy their travel!

Please write to 1001darknights@gmail.com to enter to win one of five copies.

Heather Graham
www.1001darknights.com/authors/collection-six/heather-graham-blood-night
www.theoriginalheathergraham.com




Publisher:
Evil Eye Concepts, Inc.

Pub Date:
January 13, 2020

ISBN:
9781970077278

List Price:
$2.99

Dear Reader,

Every child deserves a great education. But all kids are unique. Some students thrive in their local schools, while other children benefit from different environments.

Parents today have more school choice options than ever before—from traditional public schools to charter, magnet, private, online, and homeschooling environments. But how can moms and dads best navigate these choices and find a school that is truly the right fit for their kids?

That's why I wrote The School Choice Roadmap: 7 Steps to Finding the Right School for Your Child. It's a jargon-free, practical guide, filled with helpful worksheets and exercises to help parents identify schools where your children can learn, succeed, and be happy.

I hope you'll check it out.

Gratefully,
Andrew Campanella
www.schoolchoiceroadmap.com

PS: Authors say a lot of good things about their own books. And chances are, you hear a lot from authors. So, let me share what Kirkus and Foreword/Clarion said. Kirkus described the book as "a straightforward...useful companion for those on a school choice journey," and Foreword/Clarion Reviews called the book "a reassuring guide to parents" and a "fair-minded resource." The book also won a National Parenting Product Award and a Mom's Choice Award prior to publication.








Publisher:
Beaufort Books

Pub Date:
January 21, 2020

ISBN:
9780825309328

List Price:
$14.95