From the Shelf
Hot Books for Cold Nights
The weather outside may be frightful, but curling up with a good book by the fire is perfectly delightful. And since it's nearly the season for mistletoe, here are a few new romance novels sure to get you into the holiday spirit.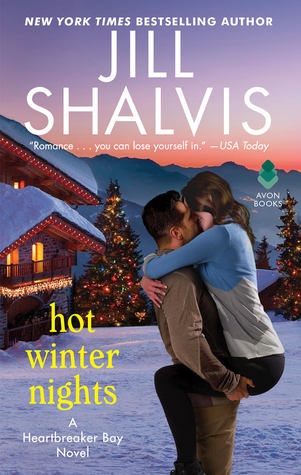 Jill Shalvis's Hot Winter Nights (Avon, $7.99) begins when two elderly Christmas elves show up a detective agency in San Francisco, complaining that they work for a bad Santa. Then things get even weirder, when investigator Lucas Knight realizes he's spent the night with office manager Molly Malone. He was too drunk to remember what happened, so Molly gleefully teases him about their amazing night (even though nothing really happened) as they work the bad Santa case together. Soon, however, Lucas discovers that Molly might not care if she ends up on the naughty list....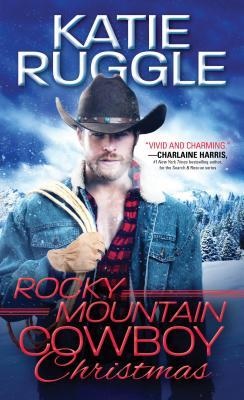 In Katie Ruggle's Rocky Mountain Cowboy Christmas (Sourcebooks Casablanca, $7.99), single dad and firefighter Steve Springfield has moved his four kids to a Christmas tree ranch in his hometown in Colorado, in hopes of a happy new beginning. There he becomes reacquainted with artist Camille Brandt, whom he vaguely knew in high school. Camille is awkward and shy, but she begins to fall for Steve, until a series of mysterious fires in the area threatens their holidays and their happiness.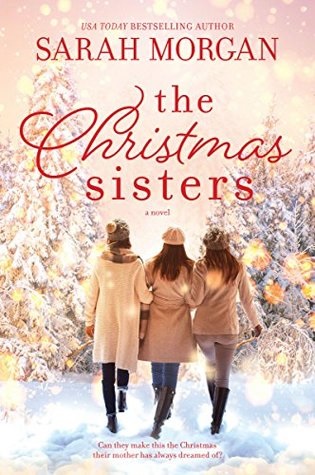 Sarah Morgan's The Christmas Sisters (HQN, $15.99) begins with Suzanne, the adoptive mother of three women whom she loves dearly. Suzanne runs a cafe in the Scottish Highlands with her youngest daughter, Posy, and always struggles at Christmastime with her terrible memories of the accident that killed the girls' biological parents 20 years earlier. But she is thrilled that Hannah, the workaholic, and Beth, the stay-at-home mom, are coming home for the holidays this year. Things are looking good, till Hannah has a shocking surprise, Beth's marriage hits a rough spot, and Posy begins to chafe at small-town life. Can the sisters find happiness before Christmas?
Light and enjoyable, all three of these books are sure to boost the Christmas spirit, even for the most Grinchy of readers. --Jessica Howard, bookseller at Bookmans, Tucson, Ariz.

In this Issue...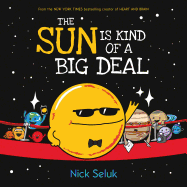 The lone star of the solar system takes center stage as a comics writer and illustrator explains why the Sun is so vital to our existence.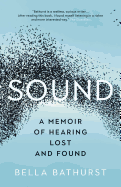 British journalist Bella Bathurst writes in moving, fascinating detail about losing her hearing almost completely and then regaining it.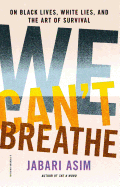 Jabari Asim's essays about the African American experience are jewel-like set pieces with autobiographical facets.
Review by Subjects:
Fiction ⋅ Mystery & Thriller ⋅ Romance ⋅ Biography & Memoir ⋅ Social Science ⋅ Essays & Criticism ⋅ Science ⋅ Children's & Young Adult

Book Candy
Book Cover Quiz
"Only a true bookworm can beat this book cover quiz," according to Buzzfeed.
---
Ian Black recommended "five books to understand Saudi Arabia" for the Guardian.
---
"Stephen King sells short story film rights to students for $1," Mashable reported.
---
Check it out: Mental Floss showcased "12 things you might not know about dictionaries" and "26 of Noah Webster's spelling changes that didn't catch on." It also looked up "25 words you didn't know were in the dictionary."
---
"Anyone obsessed with British authors should add these four literary destinations to your travel list," Buzzfeed advised.

Great Reads
Rediscover: Ntozake Shange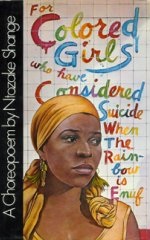 Author, poet and playwright Ntozake Shange, who died on October 27 at age 70, was best known for her 1975 Tony Award-nominated play for colored girls who have considered suicide / when the rainbow is enuf, which uses poetry, music and movement to explore the many struggles of black women in America. Shange was the first to call this multimedia mix a "choreopoem." It features seven women, nameless save for the colors they wear, addressing topics like abortion, rape and domestic violence. Shange's work was first staged off Broadway, but eventually became the second play by a black woman to reach Broadway (after Lorraine Hansberry's A Raisin in the Sun in 1959). In 2010, Shange updated for colored girls... with the poem "positive," about the Iraq War and PTSD.

In addition to 15 plays, Shange published 19 poetry collections, six novels, five children's books and three essay collections. Her work includes Wild Beauty: New and Selected Poems (2017); lost in language & sound: or how i found my way to the arts: essays (2011); Sassafrass, Cypress, and Indigo (1982); Some Sing, Some Cry; I Live in Music (1994); and The Sweet Breath of Life: A Poetic Narrative of the African-American Family (2004).
Shange's sister, playwright Ifa Bayeza, described Shange's death as "a huge loss for the world. I don't think there's a day on the planet when there's not a young woman who discovers herself through the words of my sister." --Tobias Mutter

The Writer's Life
Reading with... Chris Womersley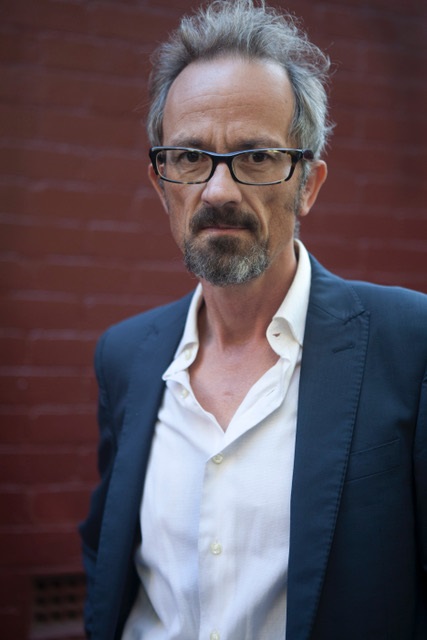 photo: Roslyn Oades
Chris Womersley is the author of four novels and numerous short stories. His work has been translated, broadcast on BBC and ABC radio and won or been shortlisted for many prizes, including the Miles Franklin Award, the Ned Kelly Award, the BBC International Short Story Prize and the Golden Dagger Award. His most recent novel is
City of Crows
(Europa), which has been described as Hieronymus Bosch in literary form. He lives in Melbourne, Australia, with his wife and son.
On your nightstand now:
I'm a chronic re-reader of things, so some of these titles are yet to be read, while others I'm taking a look at again for some reason. There's almost too many to list, but there's an old edition of the Paris Review, Moby-Dick by Herman Melville, Philip Roth's Zuckerman Unbound, Great Expectations by Charles Dickens, the collected stories of Joy Williams and the collected stories of Clarice Lispector.
Favorite book when you were a child:
I remember really loving a book called The Great Ghost Rescue, which was about a community of ghosts and ghouls who are threatened with being turned out of their ruined Scottish castle home because it is going to be developed into a resort. I was also a fan of the Enid Blyton Magic Faraway Tree series. Later, I loved My Side of the Mountain, about a teenage boy who runs away from his family to live self-sufficiently in the mountains.
Your top five authors:
This one actually depends on which week you ask me, but I'll give you my current list: Charles Dickens, T.S. Eliot, Donna Tartt, Zadie Smith and Anthony Powell.
Book you've faked reading:
I honestly don't think I have pretended to read a book--unless it was something for high school. I don't really care too much what people might think of the books I've read or not read.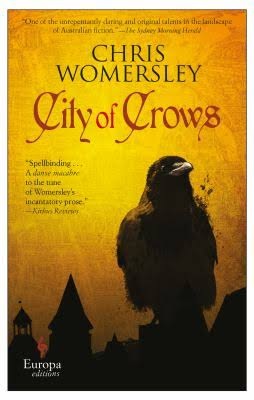 Book you're an evangelist for:
Most recently, it would have to be Moby-Dick by Herman Melville. Hardly an original choice, I know, but what an amazing novel. I tried reading it when I was younger and didn't get very far, but tried again late last year and was amazed by it. So deeply strange, so involving, so wild in genre and spirit and containing so many profound, beautiful images and lines. The chapter "The Grand Armada," in which the Pequod encounters a group of whale calves nursing at their mothers with their eyes gazing upwards, "as if leading two different lives at the time; and while yet drawing mortal nourishment, be still spiritually feasting upon some unearthly reminiscence" haunts me almost daily.
Book you've bought for the cover:
I recently bought an early edition of the prolific French writer George Simenon's Maigret and the Young Girl that features a wonderful noirish cover of our eponymous hero in a trench coat lurking in the shadows.
Book you hid from your parents:
Lolita.
Book that changed your life:
I think Charles Dickens's Great Expectations changed my life in some ways. My mother read it to me when I was around 11 or 12 years old and although I didn't understand it at the time, it is easy for me to see now the ways in which it has influenced and become embedded in my own imagination. The ruined lives, the gothic overtones, the vivid characters both major and minor and the accumulation of detail are all things I still look for and find immensely satisfying in the novels I read now.
Favorite line from a book:
I always loved the opening line of Marguerite Duras's The Lover: "One day I was already old."
Also this, from On Beauty by Zadie Smith: "Aaah vay-ay, aah vay, sang the young men; the faint, hopeful leap of the first three notes, the declining dolour of the following three; the coffin passing so close to Howard's elbow he sensed its weight in his arms; the woman inside it, only seven years older than Howard himself; the prospect of her infinite residence in there; the prospect of his own; the Kipps children weeping behind it; a man in front of Howard checking his watch as if the end of the world (for so it was for Carlene Kipps) was a mere inconvenience in his busy day, even though this fellow too would live to see the end of his world, as would Howard, as do tens of thousands of people every day, few of whom, in their lifetimes, are ever able to truly believe in the oblivion to which they are dispatched."
Five books you'll never part with:
I have a few books that have become sort of talismanic for me. My signed copy of Nick Cave's And the Ass Saw the Angel, Jesus' Son by Denis Johnson, my copy of Jack Kerouac's On the Road (which I am ashamed to say I stole from a bookstore when I was 15), The Secret History by Donna Tartt and my battered, high school copy of Wuthering Heights by Emily Brontë.
Book you most want to read again for the first time:
Argh. So many. Anthony Powell's A Dance to the Music of Time is a sequence of 12 novels set from around 1920 through to the late 1960s and is concerned with the lives of a group of English toffs across those years. Not really about anything--and consequently about everything--it is funny, moving, profound and wise and it remains one of the deepest and most pleasurable reading experiences of my life.

Book Reviews
Fiction
Mulholland Books, $27, hardcover, 352p., 9780316509510
Archipelago Books, $16, paperback, 234p., 9781939810090
Coffee House Press, $16.95, paperback, 256p., 9781566895286
Mystery & Thriller
Harper Perennial, $19.99, hardcover, 336p., 9780062844132
Romance
Forever, $6.99, mass market paperbound, 368p., 9781538731390
Biography & Memoir

Greystone, $16.95, paperback, 224p., 9781771643825
Scribner, $30, hardcover, 288p., 9781476796628
Social Science
Del Rey, $28.99, hardcover, 352p., 9781524798024
Essays & Criticism

Picador, $17, paperback, 208p., 9781250174536
Science
ECW Press, $17.95, paperback, 272p., 9781770413467
Children's & Young Adult

Orchard/Scholastic, $17.99, hardcover, 40p., ages 4-8, 9781338166972
Farrar, Straus and Giroux, $18.99, hardcover, 352p., ages 12-up, 9780374307066
Chronicle, $17.99, hardcover, 56p., ages 4-8, 9781452171425
---