From the Shelf
Hot Books for Cold Nights
The weather outside may be frightful, but curling up with a good book by the fire is perfectly delightful. And since it's nearly the season for mistletoe, here are a few new romance novels sure to get you into the holiday spirit.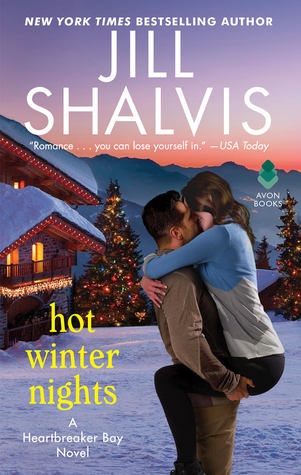 Jill Shalvis's Hot Winter Nights (Avon, $7.99) begins when two elderly Christmas elves show up a detective agency in San Francisco, complaining that they work for a bad Santa. Then things get even weirder, when investigator Lucas Knight realizes he's spent the night with office manager Molly Malone. He was too drunk to remember what happened, so Molly gleefully teases him about their amazing night (even though nothing really happened) as they work the bad Santa case together. Soon, however, Lucas discovers that Molly might not care if she ends up on the naughty list....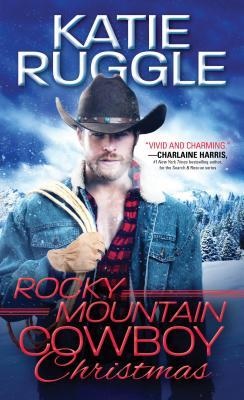 In Katie Ruggle's Rocky Mountain Cowboy Christmas (Sourcebooks Casablanca, $7.99), single dad and firefighter Steve Springfield has moved his four kids to a Christmas tree ranch in his hometown in Colorado, in hopes of a happy new beginning. There he becomes reacquainted with artist Camille Brandt, whom he vaguely knew in high school. Camille is awkward and shy, but she begins to fall for Steve, until a series of mysterious fires in the area threatens their holidays and their happiness.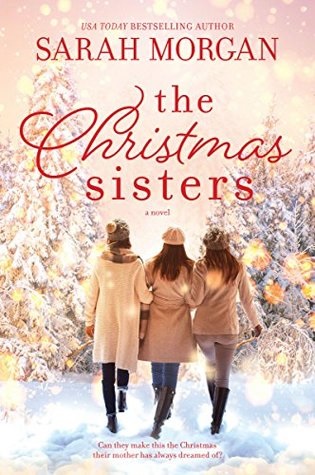 Sarah Morgan's The Christmas Sisters (HQN, $15.99) begins with Suzanne, the adoptive mother of three women whom she loves dearly. Suzanne runs a cafe in the Scottish Highlands with her youngest daughter, Posy, and always struggles at Christmastime with her terrible memories of the accident that killed the girls' biological parents 20 years earlier. But she is thrilled that Hannah, the workaholic, and Beth, the stay-at-home mom, are coming home for the holidays this year. Things are looking good, till Hannah has a shocking surprise, Beth's marriage hits a rough spot, and Posy begins to chafe at small-town life. Can the sisters find happiness before Christmas?
Light and enjoyable, all three of these books are sure to boost the Christmas spirit, even for the most Grinchy of readers. --Jessica Howard, bookseller at Bookmans, Tucson, Ariz.

In this Issue...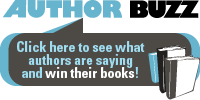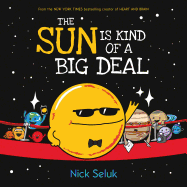 The lone star of the solar system takes center stage as a comics writer and illustrator explains why the Sun is so vital to our existence.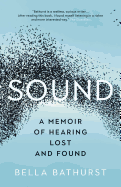 British journalist Bella Bathurst writes in moving, fascinating detail about losing her hearing almost completely and then regaining it.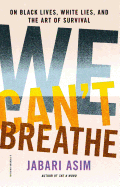 Jabari Asim's essays about the African American experience are jewel-like set pieces with autobiographical facets.
Review by Subjects:
Fiction ⋅ Mystery & Thriller ⋅ Romance ⋅ Biography & Memoir ⋅ Social Science ⋅ Essays & Criticism ⋅ Science ⋅ Children's & Young Adult

Upcoming Events
Creative Writing Workshop with Indu Sundaresan presented by Tasveer South Asia Lit Festival
01/17/2019 - 7:00PM
Tasveer Reads but also seeks to write. This evening features a workshop on how to craft a storyline, place characters within the action, and create a general framework. Leading this session will be esteemed Seattle-area novelist Indu Sundaresan, author of five novels and a short story collection, including the award-winning The Twentieth Wife. She has received the Light of India Award for Excellence in Literature. Moderated by Darshana Shanbhang. Free admission. For more information, please...
01/17/2019 - 7:00PM
When Huda Al-Marashi meets Hadi, the boy she will ultimately marry, she is six years old. Both are the American-born children of Iraqi immigrants, who grew up on opposite ends of California. Hadi considers Huda his childhood sweetheart, the first and only girl he's ever loved, but Huda needs proof that she is more than just the girl Hadi's mother has chosen for her son. Tonight Huda Al-Marashi shares the story told in her memoir, First Comes Marriage: My Not-So-Typical American Love Story (...
01/18/2019 - 7:00PM
Missoula based journalist Jeremy Smith's fascinating new book, breaking/_and/entering|: the extraordinary story of a hacker (Houghton Mifflin Harcourt), is the story of a cybersecurity expert code named "Alien," an MIT graduate with considerable expertise with hacking (and trespassing) who now runs a boutique hacking firm that protects some of the world's biggest banks, retailers and government agencies. "For all whose lives and connections depend on the internet--nearly everyone--this...
Young Poets Group Reading presented by Tasveer South Asia Lit Festival
01/18/2019 - 7:00PM
Expected to read this evening are these emerging Seattle-based poets for a reading and q-&-a session: Ananya Garg, Malvika NaIr, and Azura Tyyabji. This should be spirited and good. Moderated by Shankar Narayan. Free admission. More information is at www.tasveer.org.
Children's Storytime - ages 2 and up
01/19/2019 - 11:00AM
Join us for this fun hour of readings from picture and storybooks...Go to the castle in the children's section...and the stories begin!
A.K. Asif, Shobha Rao, Chaitali Sen presented by Tasveer South Asia Lit Festival
01/19/2019 - 3:00PM
This last full session featuring authors at this year's debut festival bring three excellent fiction writers to the fore. A.K. Asif is the author of the newly released novel, Hell! No Saints in Paradise (HarperCollins). "Author Ismael's debut is a psychedelic, boundary-pushing excursion into the heart of the world's second largest religion. He does a beautiful job explaining the features of Islam to readers while also having fun ...At the end of Ismael's tale, readers may find themselves just...
Sohrab Homi Fracis with Allan Marcil presented by Tasveer South Asia Lit Festival
01/19/2019 - 1:00PM
This program, which marks a welcome Seattle return by novelist Sohrab Homi Fracis, will include a reading from his novel Go Home (Knut House), as well as a discussion with Allan Marcil as to how scenes from the novel were adapted to screenplay form. "At the heart of Sohrab Homi Fracis's poignant new novel, Go Home, is the question of one's place in the world, the answer never more ambiguous or fragile than for the immigrant or exile, when a person's condition of homelessness is in transition,...
Saturday University with Jovino Santos Neto
01/19/2019 - 10:00AM
Saturday University ROOTS OF CULTURE: ESSENTIAL PLANTS OF ASIA Winter Lecture Series. This morning the Saturday University morning winter series on plants and culture in Asia commences with Jovino Santos Neto, a world-class Brazilian pianist and composer and biologist. His lecture topic this morning is "The Harmonic Forest: Musical Structure Heard As Trees." Presented by the GARDNER CENTER FOR ASIAN ART AND IDEAS, in partnership with the UNIVERSITY OF WASHINGTON JACKSON SCHOOL OF...
Sarah McColl with Molly Wizenberg
01/19/2019 - 7:00PM
Sarah McColl's Joy Enough (Liveright) is an indelible tribute to the joy and pain of loving well. Even as her own marriage splinters, she drops everything when her mother is diagnosed with cancer, returning to the family farmhouse and laboring over elaborate meals in the hopes of nourishing her back to health. "Joy Enough is a diamond in book form, a beauty forged by the weight of loss and learning. It stunned me with its taut clarity, with the way it probes - quietly, gently, unflinchingly -...
01/20/2019 - 3:00PM
Time's Up! A Memoir of the American Century (McPherson) is a masterful personal and political saga: luminous, probing, absorbing. At constant odds with his Boston Brahmin lineage and upbringing, the acclaimed novelist Robert Cabot confronts white privilege, rejects the conventional trappings of wealth and fame, and critiques colonialism, imperialism, and perpetual war. Through his unwavering gaze, we see a family's navigation through the sepia-toned twenties, the color-drained Great Depression...
01/21/2019 - 7:00PM
The author of the luminous 2012 debut novel, The Age of Miracles, Karen Thompson Walker returns with her much-anticipated second novel, The Dreamers (Random House). Yes, the anticipation is merited. "What a book! I read The Dreamers in a dream of sorts myself, entirely transported into Karen Thompson Walker's world of mysterious tragedy and infinite, if unexpected, compassion. This is a profound novel, and a deeply moving one. How she takes a terrifying situation and reveals it as a thing of...
Book Candy
Book Cover Quiz
"Only a true bookworm can beat this book cover quiz," according to Buzzfeed.
---
Ian Black recommended "five books to understand Saudi Arabia" for the Guardian.
---
"Stephen King sells short story film rights to students for $1," Mashable reported.
---
Check it out: Mental Floss showcased "12 things you might not know about dictionaries" and "26 of Noah Webster's spelling changes that didn't catch on." It also looked up "25 words you didn't know were in the dictionary."
---
"Anyone obsessed with British authors should add these four literary destinations to your travel list," Buzzfeed advised.

Great Reads
Rediscover: Ntozake Shange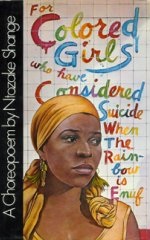 Author, poet and playwright Ntozake Shange, who died on October 27 at age 70, was best known for her 1975 Tony Award-nominated play for colored girls who have considered suicide / when the rainbow is enuf, which uses poetry, music and movement to explore the many struggles of black women in America. Shange was the first to call this multimedia mix a "choreopoem." It features seven women, nameless save for the colors they wear, addressing topics like abortion, rape and domestic violence. Shange's work was first staged off Broadway, but eventually became the second play by a black woman to reach Broadway (after Lorraine Hansberry's A Raisin in the Sun in 1959). In 2010, Shange updated for colored girls... with the poem "positive," about the Iraq War and PTSD.

In addition to 15 plays, Shange published 19 poetry collections, six novels, five children's books and three essay collections. Her work includes Wild Beauty: New and Selected Poems (2017); lost in language & sound: or how i found my way to the arts: essays (2011); Sassafrass, Cypress, and Indigo (1982); Some Sing, Some Cry; I Live in Music (1994); and The Sweet Breath of Life: A Poetic Narrative of the African-American Family (2004).
Shange's sister, playwright Ifa Bayeza, described Shange's death as "a huge loss for the world. I don't think there's a day on the planet when there's not a young woman who discovers herself through the words of my sister." --Tobias Mutter

The Writer's Life
Reading with... Chris Womersley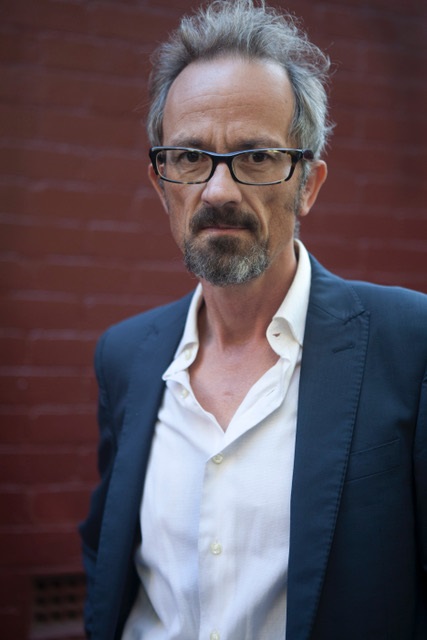 photo: Roslyn Oades
Chris Womersley is the author of four novels and numerous short stories. His work has been translated, broadcast on BBC and ABC radio and won or been shortlisted for many prizes, including the Miles Franklin Award, the Ned Kelly Award, the BBC International Short Story Prize and the Golden Dagger Award. His most recent novel is
City of Crows
(Europa), which has been described as Hieronymus Bosch in literary form. He lives in Melbourne, Australia, with his wife and son.
On your nightstand now:
I'm a chronic re-reader of things, so some of these titles are yet to be read, while others I'm taking a look at again for some reason. There's almost too many to list, but there's an old edition of the Paris Review, Moby-Dick by Herman Melville, Philip Roth's Zuckerman Unbound, Great Expectations by Charles Dickens, the collected stories of Joy Williams and the collected stories of Clarice Lispector.
Favorite book when you were a child:
I remember really loving a book called The Great Ghost Rescue, which was about a community of ghosts and ghouls who are threatened with being turned out of their ruined Scottish castle home because it is going to be developed into a resort. I was also a fan of the Enid Blyton Magic Faraway Tree series. Later, I loved My Side of the Mountain, about a teenage boy who runs away from his family to live self-sufficiently in the mountains.
Your top five authors:
This one actually depends on which week you ask me, but I'll give you my current list: Charles Dickens, T.S. Eliot, Donna Tartt, Zadie Smith and Anthony Powell.
Book you've faked reading:
I honestly don't think I have pretended to read a book--unless it was something for high school. I don't really care too much what people might think of the books I've read or not read.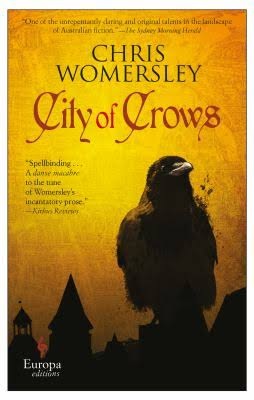 Book you're an evangelist for:
Most recently, it would have to be Moby-Dick by Herman Melville. Hardly an original choice, I know, but what an amazing novel. I tried reading it when I was younger and didn't get very far, but tried again late last year and was amazed by it. So deeply strange, so involving, so wild in genre and spirit and containing so many profound, beautiful images and lines. The chapter "The Grand Armada," in which the Pequod encounters a group of whale calves nursing at their mothers with their eyes gazing upwards, "as if leading two different lives at the time; and while yet drawing mortal nourishment, be still spiritually feasting upon some unearthly reminiscence" haunts me almost daily.
Book you've bought for the cover:
I recently bought an early edition of the prolific French writer George Simenon's Maigret and the Young Girl that features a wonderful noirish cover of our eponymous hero in a trench coat lurking in the shadows.
Book you hid from your parents:
Lolita.
Book that changed your life:
I think Charles Dickens's Great Expectations changed my life in some ways. My mother read it to me when I was around 11 or 12 years old and although I didn't understand it at the time, it is easy for me to see now the ways in which it has influenced and become embedded in my own imagination. The ruined lives, the gothic overtones, the vivid characters both major and minor and the accumulation of detail are all things I still look for and find immensely satisfying in the novels I read now.
Favorite line from a book:
I always loved the opening line of Marguerite Duras's The Lover: "One day I was already old."
Also this, from On Beauty by Zadie Smith: "Aaah vay-ay, aah vay, sang the young men; the faint, hopeful leap of the first three notes, the declining dolour of the following three; the coffin passing so close to Howard's elbow he sensed its weight in his arms; the woman inside it, only seven years older than Howard himself; the prospect of her infinite residence in there; the prospect of his own; the Kipps children weeping behind it; a man in front of Howard checking his watch as if the end of the world (for so it was for Carlene Kipps) was a mere inconvenience in his busy day, even though this fellow too would live to see the end of his world, as would Howard, as do tens of thousands of people every day, few of whom, in their lifetimes, are ever able to truly believe in the oblivion to which they are dispatched."
Five books you'll never part with:
I have a few books that have become sort of talismanic for me. My signed copy of Nick Cave's And the Ass Saw the Angel, Jesus' Son by Denis Johnson, my copy of Jack Kerouac's On the Road (which I am ashamed to say I stole from a bookstore when I was 15), The Secret History by Donna Tartt and my battered, high school copy of Wuthering Heights by Emily Brontë.
Book you most want to read again for the first time:
Argh. So many. Anthony Powell's A Dance to the Music of Time is a sequence of 12 novels set from around 1920 through to the late 1960s and is concerned with the lives of a group of English toffs across those years. Not really about anything--and consequently about everything--it is funny, moving, profound and wise and it remains one of the deepest and most pleasurable reading experiences of my life.

Book Reviews
Fiction
Mulholland Books, $27, hardcover, 352p., 9780316509510
Archipelago Books, $16, paperback, 234p., 9781939810090
Coffee House Press, $16.95, paperback, 256p., 9781566895286
Mystery & Thriller
Harper Perennial, $19.99, hardcover, 336p., 9780062844132
Romance
Forever, $6.99, mass market paperbound, 368p., 9781538731390
Biography & Memoir

Greystone, $16.95, paperback, 224p., 9781771643825
Scribner, $30, hardcover, 288p., 9781476796628
Social Science
Del Rey, $28.99, hardcover, 352p., 9781524798024
Essays & Criticism

Picador, $17, paperback, 208p., 9781250174536
Science
ECW Press, $17.95, paperback, 272p., 9781770413467
Children's & Young Adult

Orchard/Scholastic, $17.99, hardcover, 40p., ages 4-8, 9781338166972
Farrar, Straus and Giroux, $18.99, hardcover, 352p., ages 12-up, 9780374307066
Chronicle, $17.99, hardcover, 56p., ages 4-8, 9781452171425
--- SPECIAL ADVERTORIAL OFFERINGS ---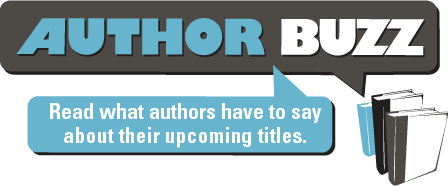 Dear Reader,

It's been six year since the first book in the Dark King series launched and captured reader's hearts. I'm thrilled to share the newest book—DRAGON NIGHT.

Join me on a passionate, emotional journey through New York City with the indomitable Dragon King, Dorian, and the courageous Alexandra as they work their way through a tangled web of magic, traps, and assassins to triumph over their enemies—and discover a love of the ages.

Please write to 1001DarkNights@gmail.com to win one of five copies.

xoxox
Donna
www.DonnaGrant.com
www.MotherofDragonsBooks.com




Publisher:
Evil Eye Concepts, Inc.

Pub Date:
October 9, 2018

ISBN:
9781948050005

List Price:
$2.99

Dear Reader,

In RIVER OF SECRETS, a social justice activist who makes the wealthy and powerful uncomfortable with their past is arrested for the murder of a state legislator with ambiguous morals. Detective Wallace Hartman's investigation inflames Baton Rouge when she exposes malignant undercurrents of racial politics and family connections, ultimately clearing the way for a more hopeful future.

Midwest Book Review calls this second Wallace Hartman Mystery "Another deftly crafted, inherently riveting mystery showcasing author Roger Johns' originality and total mastery of the genre[.]"

Email roger.johns@rogerjohnsbooks.com with the subject line "ROS Giveaway" to win one of five signed copies.

Roger Johns
www.rogerjohnsbooks.com








Publisher:
Minotaur Books

Pub Date:
August 28, 2018

ISBN:
9781250110121

List Price:
$27.99