From the Shelf
Let's Get Gifting!
Yes, it's that time of year, when thoughts turn to presents and your to-do list no longer fits on a sticky note. Never fear, books are here! Be the holiday hero and buy gifts at your local independent bookstore, where there's a title for everyone, passionate booksellers ready to assist and no one will judge you if the final receipt includes a few things for yourself. We've got 15 titles reviewed below to get you started. But first, three that beg a bit of extra attention.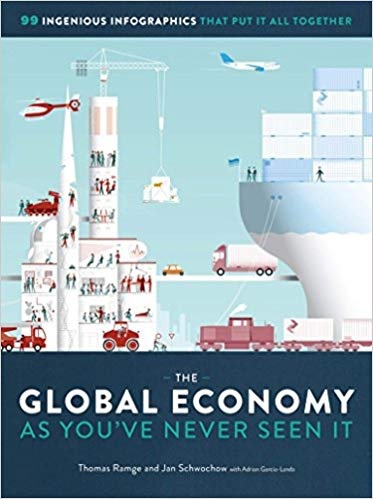 The Global Economy as You've Never Seen It: 99 Ingenious Infographics That Put It All Together (The Experiment, $35) is gloriously big, both in format and scope. Fit for coffee-table display, it's so much more, breaking down the national and global economy with clever, colorful and illuminating infographics--something we all could use in today's world of vague headlines and often contradictory economic news.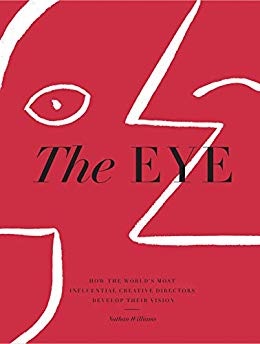 Author Nathan Williams shines the spotlight on those who often work behind the scenes in The Eye: How the World's Most Influential Creative Directors Develop Their Vision (Artisan, $45). Asking "what defines a creative director? Who are these trailblazers and dilettantes and how do they develop their vision?" the book features more than 90 influencers from worlds of fashion, entertainment and publishing. Black-and-white photographs accompany the prose, making for insightful and visually stunning portraits that will appeal to creative individuals in search of inspiration and sage advice.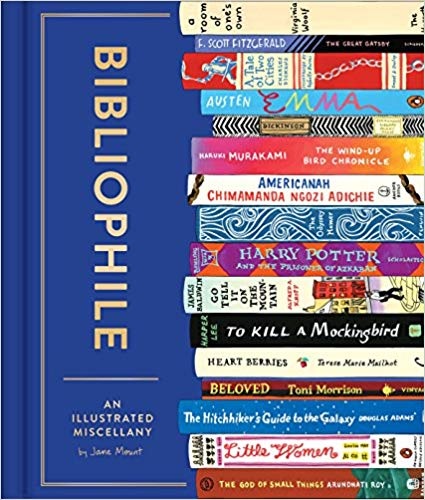 In Bibliophile: An Illustrated Miscellany (Chronicle, $24.95), artist Jane Mount embraces all things bookish in an absolutely charming volume that will delight book lovers of all stripes. "The goal of this book is to triple the size of your To Be Read pile," Mount writes in the introduction. Gorgeous illustrations, thematically linked and annotated book stacks, literary quizzes, recommendations from writers, editors, booksellers, librarians and more--lots more--guarantee Mount will meet her goal and then some. --Stefanie Hargreaves, editor, Shelf Awareness for Readers

In this Issue...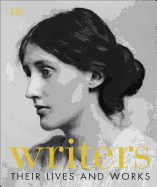 This literary reference guide profiles some of the most eminent writers in history.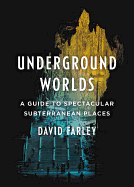 An armchair traveler's fascinating guide to subterranean places around the world highlights underground tunnels, caves, museums, restaurants, temples and more.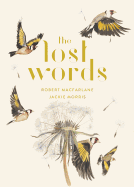 A visual and linguistic tribute to words falling from use as technological terms supplant those describing the natural world.
Review by Subjects:
Graphic Books ⋅ Biography & Memoir ⋅ Travel Literature ⋅ Pets ⋅ Reference & Writing ⋅ Humor ⋅ Art & Photography

Upcoming Events
Lisa Congdon with Stacy Milrany
09/20/2019 - 7:00PM
Portland illustrator and author Lisa Congdon returns to Elliott Bay this evening to discuss the ways in which artists develop their own visual identities and artistic voice. Her book, Find Your Artistic Voice: The Essential Guide to Working Your Creative Magic (Chronicle) is informed by insights from the author's own artistic practice and wisdom and good advice from the many artists she has interviewed. Her previous books include Art, Inc and A Glorious Freedom: Older Women Leading...
09/20/2019 - 7:30PM
Microsoft president Brad Smith gives readers an in-depth view of things, as he sees them with regard to the world Microsoft, and others in that realm, are positing for us here in the 21st century, in his new book, Tools and Weapons: The Promise and the Peril of the Digital Age (Penguin Press, co-written with Carol Ann Browne). "At a time when many leaders in tech want to avoid a discussion of the social, economic, and security ramifications of the products they've built, it's refreshing to see...
09/21/2019 - 2:00PM
Paula Becker's son Hunter was raised in a safe nurturing home by his writer/historian mom and his physician father. He was a bright curious child. And yet, addiction found him. More than 2.5 million Americans are addicted to opioids, some half-million of these to heroin. For many of them -- for Hunter -- their drug addiction leads to lives of demoralization, homelessness, and constant peril. Paula Becker's memoir, A House on Stilts (University of Iowa Press) an intensely personal account of...
Children's Storytime - ages 2 and up
09/21/2019 - 11:00AM
Join us for this fun hour of readings from picture and storybooks … Go to the castle in the children's section … and the stories begin!
09/21/2019 - 7:00PM
A woman who deftly navigates several worlds as an international trade lawyer and diplomat from her home in Harare, Zimbabwe, Petina Gappah is also a fiction writer of note, the author of two story collections, an earlier novel (The Book of Memory), and, now, the masterful, historically-based novel she is here with tonight, Out of Darkness, Shining Light (Scribner). Based on some historical reality - the removal of the dead body of Dr. David Livingstone from the African interior, "Petina Gappah...
Carley Moore with Mattilda Bernstein Sycamore
09/22/2019 - 3:00PM
Carley Moore joins us this afternoon to read from The Not Wives (Feminist Press) a novel of sex-positive awakening and burgeoning political resistance, set in Occupy-era New York City. "The Not Wives is gritty, sexy, very queer, literary social realism that's up-all-night compelling—just what I want from a novel set in NYC in the time of Occupy, with its sprawling cast of adjuncts, bartenders, poets, single parents, little kids, homeless teenagers, and serious organizers embroiled in...
09/23/2019 - 7:00PM
Grammy-winning music producer Ian Brennan, who has worked with filmmaker John Waters, Merle Haggard, Green Day, and many others, has also taught violence prevention and conflict resolution around the world. His newest book is Silenced by Sound: The Music Meritocracy Myth (PM Press) features information about musicians from South Sudan to Kosovo, including the author's experiences recording music by the Tanzania Albinism Collective, the Zomba Prison Project, a witch camp"in Ghana, the...
09/23/2019 - 7:30PM
Someone who has helped many others give shape to creative notions such that those others get books written or accomplish other creative feats, himself finally has a book that crystalizes this, as renowned photographer and 'cultural creative' Chase Jarvis this evening helps launch his inspirational book, Creative Calling: Establish a Daily Practice, Infuse Your World with Meaning, and Find Success in Work + Life (Harper Business). "There is a wild, untamed connection between our inherent...
Book Candy
Election Day Quiz

Great Reads
Rediscover: Banana Yoshimoto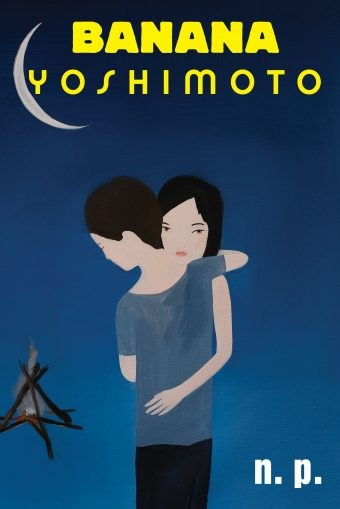 Banana Yoshimoto, pen name of Japanese writer Mahoko Yoshimoto, is one of Japan's most popular authors. Banana was born in 1964 to a literary family. While pursuing a literature degree at Nihon University's Art College, she picked the pseudonym Banana to reflect her love of banana flowers and to remain androgynous. Her debut novel, Kitchen (1988), received widespread acclaim (it has since been printed more than 60 times in Japan alone). It was not published in English until 1993, after which Banana found fast fame in the United States. Her 12 novels and seven essay collections have sold more than six million copies.

The majority of Banana's books have not been translated into English, and many that have are now out of print. On September 18, Grove Press tallied three Banana reprints: Lizard ($16, 9780802124395), Amita (9780802124135) and N.P. (9780802124425). Lizard contains six short stories that blend traditional and popular Japanese culture into tales of young men and women struggling among modernity. In Amita, a woman with memory loss must cope with the recent death of her celebrity sister. N.P. also begins with a death--the suicide of a famous writer, who leaves behind a story, written in English, that he has forbidden being published in Japan. Perhaps, like her namesake, Banana is best enjoyed in bunches. --Tobias Mutter

Book Reviews
Graphic Books
Abrams ComicArts, $29.99, paperback, 480p., 9781419732751
Biography & Memoir

DK, $35, hardcover, 360p., 9781465474773
Travel Literature

Black Dog & Leventhal, $27.99, hardcover, 240p., 9780316514026
Pets
Chronicle, $16.95, hardcover, 112p., 9781452164571
Reference & Writing
Faber & Faber, $14.95, hardcover, 320p., 9780571308989
Quirk Books, $22.99, paperback, 256p., 9781683690788
Humor
Blue Rider Press, $17, hardcover, 80p., 9780399184048
Art & Photography

Anansi International, $35, hardcover, 128p., 9781487005382
University of Chicago Press, $45, hardcover, 256p., 9780226596631
Royal Collection Trust, $145, hardcover, 560p., 9781909741249
Abrams, $29.99, hardcover, 192p., 9781419729003
The MIT Press, $34.95, hardcover, 232p., 9780262038997
Laurence King, $15.99, paperback, 160p., 9781786272928
Getty Research Institute, $49.95, hardcover, 200p., 9781606065730
Chronicle, $60, hardcover, 224p., 9781452171579

The Stranger Inside
by Lisa Unger
isbn:

9780778308720


Park Row
September 17, 2019



an exclusive interview with bestselling author Lisa Unger

There's nothing formulaic about your bestselling novels—but when it comes to writing, you've definitely created a "formula" for success. Would you care to elaborate?
"A publishing contract is not a windfall—it's an opening to the writing life. But if you want to succeed, you have to roll up your sleeves, check your ego, and get to work. Writing is never a chore for me. I don't get frustrated. If I'm present for the work, then I know it's the best work I can do. And that's the goal every day—to write better than the day before. It never stops being about the words."

ALSO FEATURED ON THE
the big THRILL…
| | | | | |
| --- | --- | --- | --- | --- |
| | | | | |
MOTHER KNOWS BEST by KIRA PEIKOFF: Abby was a miracle, her DNA stitched together, genetically modified to prevent transmission of a fatal disease—but at what price? That's the chilling premise of Kira Peikoff's new domestic suspense, MOTHER KNOWS BEST. Find out more here.
BLACK NOWHERE by REECE HIRSCH: In Reece Hirsch's cyber-thriller, BLACK NOWHERE, brilliant college student Nata Fallone starts a website on the "Dark Web" as an experiment—and that's when things get really dark. Read more at The Big Thrill.
RULE OF CAPTURE by CHRISTOPHER BROWN: Justice rarely comes easy, even in a fair legal system. But what if the powers that be were jailing the opposition and using the courts as a tool of oppression? This is the system in Christopher's Brown's compelling new dystopian legal thriller, RULE OF CAPTURE. Find out more here.
WHAT SHE NEVER SAID by CATHARINE RIGGS: Welcome to Serenity Acres, where the super-rich go to die. This elite Santa Barbara enclave may appear bright and immaculate, but behind the iron gates, and beneath the manicured landscapes, lie dark secrets buried by golden shovels. Visit The Big Thrill for more.
ELEVATOR PITCH by LINWOOD BARCLAY: The action in Linwood Barclay's terrifying new thriller centers on a terrorist plot in which all of the elevators in Manhattan are brought to a grinding halt—some with people in them, and all with nail-biting consequence. Read more here.