From the Shelf
Let's Get Gifting!
Yes, it's that time of year, when thoughts turn to presents and your to-do list no longer fits on a sticky note. Never fear, books are here! Be the holiday hero and buy gifts at your local independent bookstore, where there's a title for everyone, passionate booksellers ready to assist and no one will judge you if the final receipt includes a few things for yourself. We've got 15 titles reviewed below to get you started. But first, three that beg a bit of extra attention.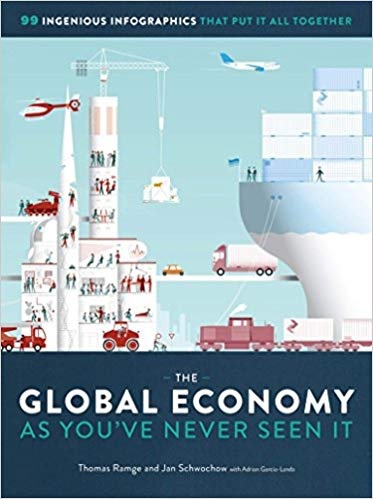 The Global Economy as You've Never Seen It: 99 Ingenious Infographics That Put It All Together (The Experiment, $35) is gloriously big, both in format and scope. Fit for coffee-table display, it's so much more, breaking down the national and global economy with clever, colorful and illuminating infographics--something we all could use in today's world of vague headlines and often contradictory economic news.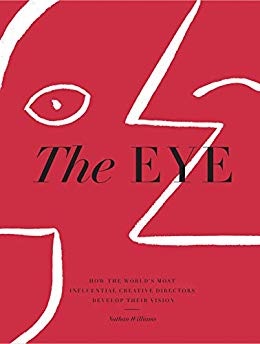 Author Nathan Williams shines the spotlight on those who often work behind the scenes in The Eye: How the World's Most Influential Creative Directors Develop Their Vision (Artisan, $45). Asking "what defines a creative director? Who are these trailblazers and dilettantes and how do they develop their vision?" the book features more than 90 influencers from worlds of fashion, entertainment and publishing. Black-and-white photographs accompany the prose, making for insightful and visually stunning portraits that will appeal to creative individuals in search of inspiration and sage advice.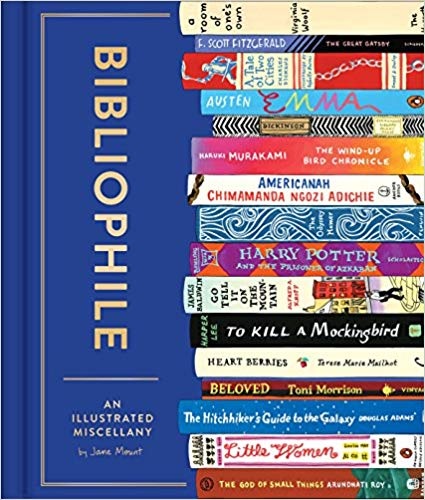 In Bibliophile: An Illustrated Miscellany (Chronicle, $24.95), artist Jane Mount embraces all things bookish in an absolutely charming volume that will delight book lovers of all stripes. "The goal of this book is to triple the size of your To Be Read pile," Mount writes in the introduction. Gorgeous illustrations, thematically linked and annotated book stacks, literary quizzes, recommendations from writers, editors, booksellers, librarians and more--lots more--guarantee Mount will meet her goal and then some. --Stefanie Hargreaves, editor, Shelf Awareness for Readers

In this Issue...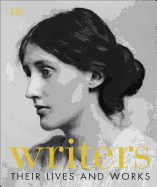 This literary reference guide profiles some of the most eminent writers in history.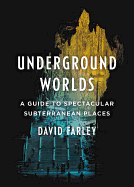 An armchair traveler's fascinating guide to subterranean places around the world highlights underground tunnels, caves, museums, restaurants, temples and more.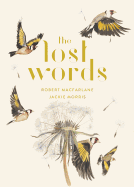 A visual and linguistic tribute to words falling from use as technological terms supplant those describing the natural world.
Review by Subjects:
Graphic Books ⋅ Biography & Memoir ⋅ Travel Literature ⋅ Pets ⋅ Reference & Writing ⋅ Humor ⋅ Art & Photography

Upcoming Events
Children's Storytime - ages 2 and up
02/22/2020 - 11:00AM
Join us for this fun hour of readings from picture and storybooks. Go to the castle in the children's section… and the stories begin!
Saturday University with David L. Howell
02/22/2020 - 10:00AM
This morning the Saturday University morning's winter series on 'What is Precious?' continues with David L. Howell, professor of Japanese History at Harvard,editor of the The Harvard Journal of Asiatic Studies, and author, most recently of Geographies of Identity in Nineteenth-Century Japan. He will be speaking on 'The Strange Case of the Castaway Princess and Other Stories of Japan in the Pacific.' Presented by the GARDNER CENTER FOR ASIAN ART AND IDEAS, in partnership with the...
02/22/2020 - 7:00PM
In 2015, the short film Denali became a viral hit: The story of Ben Moon and his beloved dog, Denali, captured the hearts of 18 million viewers across the globe and was shared widely on The Today Show and Oprah Winfrey's Super Soul Sunday, as well as at Buzzfeed, the Daily Beast, Glamour, and more. Ben Moon shares much more about this extraordinary story in his new book, Denali: A Man, a Dog and the Friendship of a Lifetime (Viking). This is a story of two friends, one relying on the...
02/23/2020 - 3:00PM
From across the waters of the Salish Sea, we welcome back esteemed Pacific Northwest poet Holly J. Hughes. The author of the full-length collection, Sailing By Ravens and chapbook collections Boxing the Compass and Passings, she is here today with her stellar new collection, Hold Fast (Empty Bowl). "Holly J. Hughes writes poems that live, breathe, and 'dance two feelings at once.' They shine with gratitude; they are darkened by desire. They struggle against mortality; they bask in its beauty....
02/23/2020 - 3:00PM
This memorial celebrates the life, work, and memory of Seattle poet Judith Roche, who passed away on November 14th. She played an active role in helping guide poetry and its presentation in Seattle and beyond, in addition to her own strong work as a poet. Free entry, more information, here.
02/24/2020 - 7:00PM
Watch out: Jenny Offill's new novel, Weather (Knopf), comes in a 'package' that is small physically, but that packs a huge wallop. The author of Last Things, While You Were Napping, and Dept. of Speculation has done it this time. "Compact and wholly contemporary, Jenny Offill's third novel sees a librarian find deep meaning and deep despair in her side gig as an armchair therapist for those in existential crisis, including liberals fearing climate apocalypse and conservatives fearing the...
02/25/2020 - 7:30PM
West Coast-based New York Times economics reporter Conor Dougherty has written an all-too-timely new book in Golden Gates: Fighting for Housing in America (Penguin Press). Yes, it's the Bay Area. It looks quite familiar here. "How do we solve a problem like California, with its three-hour commutes and sky-high rents? Deeply-reported and fast-paced, Golden Gates introduces you to the people fighting for and against affordable housing in one of the world's hottest real estate markets. In...
02/25/2020 - 7:00PM
At the start of Half Broke: A Memoir (W.W. Norton), a remarkable story of recovery, healing, and redemption, horse trainer and writer Ginger Gaffney answers a call to help retrain the troubled horses at an alternative prison ranch in New Mexico, a facility run entirely by the prisoners. The horses are scavenging through the dumpsters, kicking and running down the residents . One horse is severely injured. The horses and residents arrive at the ranch broken in one way or many: the horses...
Book Candy
Election Day Quiz

Great Reads
Rediscover: Banana Yoshimoto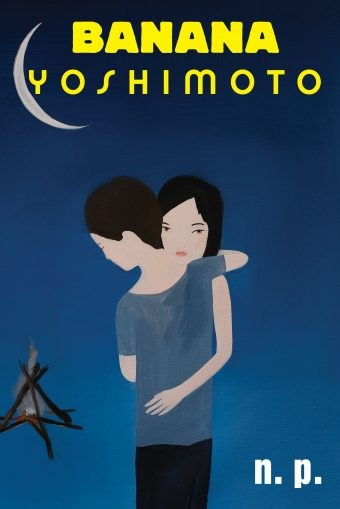 Banana Yoshimoto, pen name of Japanese writer Mahoko Yoshimoto, is one of Japan's most popular authors. Banana was born in 1964 to a literary family. While pursuing a literature degree at Nihon University's Art College, she picked the pseudonym Banana to reflect her love of banana flowers and to remain androgynous. Her debut novel, Kitchen (1988), received widespread acclaim (it has since been printed more than 60 times in Japan alone). It was not published in English until 1993, after which Banana found fast fame in the United States. Her 12 novels and seven essay collections have sold more than six million copies.

The majority of Banana's books have not been translated into English, and many that have are now out of print. On September 18, Grove Press tallied three Banana reprints: Lizard ($16, 9780802124395), Amita (9780802124135) and N.P. (9780802124425). Lizard contains six short stories that blend traditional and popular Japanese culture into tales of young men and women struggling among modernity. In Amita, a woman with memory loss must cope with the recent death of her celebrity sister. N.P. also begins with a death--the suicide of a famous writer, who leaves behind a story, written in English, that he has forbidden being published in Japan. Perhaps, like her namesake, Banana is best enjoyed in bunches. --Tobias Mutter
Book Reviews
Graphic Books
Abrams ComicArts, $29.99, paperback, 480p., 9781419732751
Biography & Memoir

DK, $35, hardcover, 360p., 9781465474773
Travel Literature

Black Dog & Leventhal, $27.99, hardcover, 240p., 9780316514026
Pets
Chronicle, $16.95, hardcover, 112p., 9781452164571
Reference & Writing
Faber & Faber, $14.95, hardcover, 320p., 9780571308989
Quirk Books, $22.99, paperback, 256p., 9781683690788
Humor
Blue Rider Press, $17, hardcover, 80p., 9780399184048
Art & Photography

Anansi International, $35, hardcover, 128p., 9781487005382
University of Chicago Press, $45, hardcover, 256p., 9780226596631
Royal Collection Trust, $145, hardcover, 560p., 9781909741249
Abrams, $29.99, hardcover, 192p., 9781419729003
The MIT Press, $34.95, hardcover, 232p., 9780262038997
Laurence King, $15.99, paperback, 160p., 9781786272928
Getty Research Institute, $49.95, hardcover, 200p., 9781606065730
Chronicle, $60, hardcover, 224p., 9781452171579

House on Fire
(A Nick Heller Novel)
by Joseph Finder
isbn:

9781101985847


Dutton
January 21, 2020



an exclusive interview with
bestselling author Joseph Finder

HOUSE ON FIRE tackles an issue very much in the news these days--and the opioid crisis has been making its way into plenty of fiction, as well. Beyond the importance of the issue itself, can you please share what inspired this story?
"A few years ago, I read an article about a philanthropic billionaire family that got rich off of opioids. When word got around about where much of this family's money came from, people began to protest. To demand their name be stripped from museums and libraries and universities around the world. And I wondered, what must that feel like, to be blamed for the opioid crisis, to be so widely despised--while at the same time so immensely privileged? So that brought me to the opioid crisis, which has become so widespread and acute. It's about the painkillers that have ultimately caused so much pain, a paradox any writer would respond to."

ALSO FEATURED ON THE
the big THRILL…
| | | | | |
| --- | --- | --- | --- | --- |
| | | | | |
CARTIER'S HOPE by M. J. ROSE: A new release from M. J. Rose will always excite historical thriller and mystery fans--but when the book is set in the New York of 1910 and has a plot based on the legendary Hope Diamond, it becomes a must-read. Find out more here.
TROUBLE IS WHAT I DO by WALTER MOSLEY: "Renaissance Man" Walter Mosley's TROUBLE IS WHAT I DO is a short, but effective, book that reacquaints readers with his morally ambiguous private investigator, Leonid McGill in what could be his most dangerous assignment yet. Read more at The Big Thrill.
THE OTHER PEOPLE by C. J. TUDOR: C.J. Tudor's latest offering--THE OTHER PEOPLE--is a propulsive thriller with just enough horror elements to have you reaching for the light switch before you walk into a room you know by heart. Find out more here.
TURN TO STONE by JAMES W. ZISKIN: Ellie Stone hears The Beatles for the first time in TURN TO STONE, which is just one of the delightful throw-backs in the seventh novel of James Ziskin's award-winning series. Visit The Big Thrill for more.
THE THIRD TO DIE by ALLISON BRENNAN: When you're a New York Times bestselling author of more than 30 novels and write three books a year, how do you keep things fresh? If you're Allison Brennan, you begin a new series. Read more here.