From the Shelf
Marissa Meyer: Do You Have What It Takes to Be a Hero?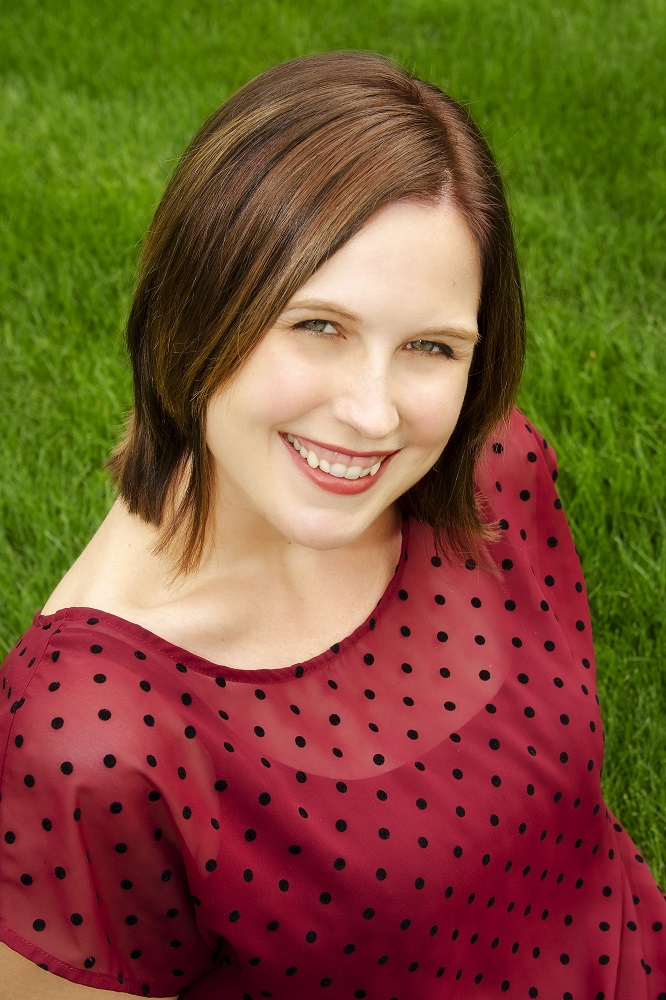 photo: Julia Scott
Marissa Meyer is the author of the Lunar Chronicles series. The second book in her Renegades trilogy, Archenemies (Feiwel & Friends), was just published.
Though the times we are living in today are safer, cleaner and less violent than any other time in human history, we nevertheless are surrounded by stories of injustice and cruelty: terrorism, global warming, widespread hunger, domestic violence, natural disasters, drug addiction.... We can become overwhelmed by the problems facing society. We might even catch ourselves thinking, if only there were a superhero who could stop this.
Heck... if I were a superhero, then I could stop this.
That's a powerful fantasy, if also a problematic one. We don't have super strength or the ability to fly. But none of us are powerless. When I was writing Renegades and creating the superheroes and villains that populate Gatlon City, I found myself thinking a lot about heroism and how, truthfully, the people of my fictional world have it wrong.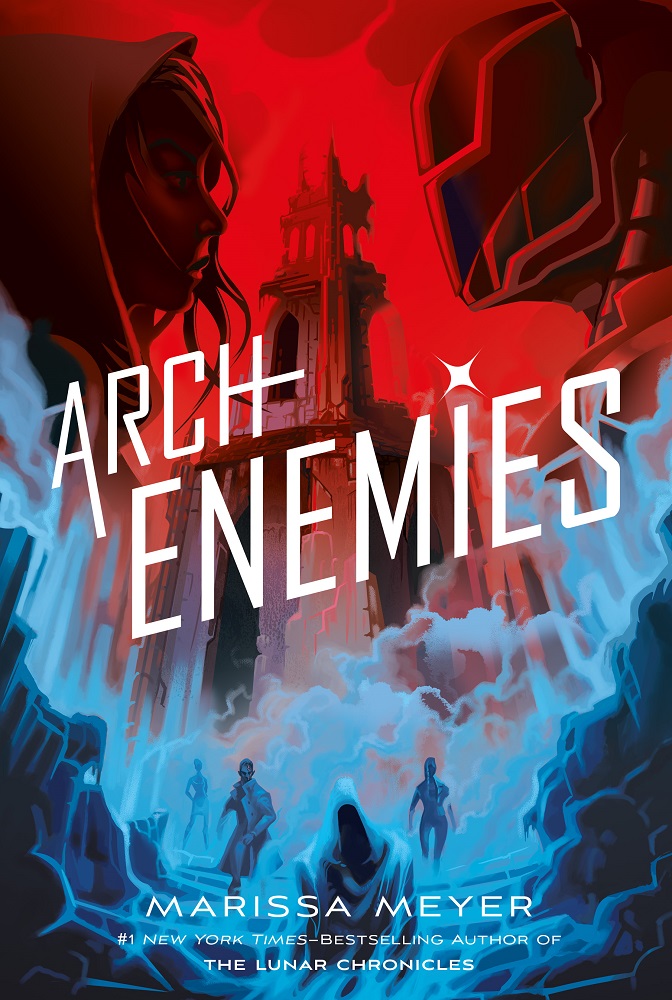 Heroism is not about your abilities, it's about your choices, and we can all choose to do good in this world. There is heroism in giving up a couple hours a week to tutor a struggling student. Or speaking your opinion, even when it goes against the status quo. There is heroism in doing something that we feel in our hearts is right, when it would be easier to do nothing at all.
Though it may not always seem like it, humanity is making progress, and I believe that some portion of that progress is due to small acts of goodness and compassion built up over long periods of time. No superheroes required.
So, do you have what it takes to be a hero? --Marissa Meyer

In this Issue...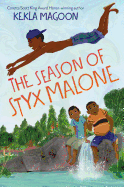 Three boys spend an adventurous summer together as they attempt to make a Great Escalator Trade in Kekla Magoon's clever and heartfelt The Season of Styx Malone.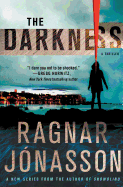 This substantive first thriller in a trilogy set in Iceland stars a 60-something detective grappling with a cold case and imminent forced retirement.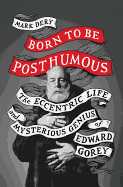 Despite Edward Gorey's decades of biographical subterfuge, critic Mark Dery has written a fascinating and insightful appreciation of the author and illustrator.
Review by Subjects:
Fiction ⋅ Mystery & Thriller ⋅ Science Fiction & Fantasy ⋅ Biography & Memoir ⋅ Pets ⋅ Reference & Writing ⋅ Humor ⋅ Performing Arts ⋅ Children's & Young Adult

Book Candy
'90s Books Age Gauge

Great Reads
Rediscover: Desert Solitaire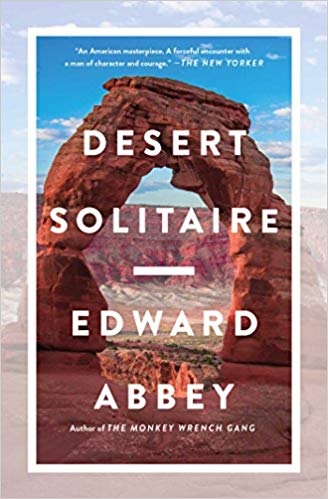 In the 50 years since its initial publication, Edward Abbey's Desert Solitaire has become a classic work of memoir and conservationism. It chronicles Abbey's experiences as a seasonal ranger in Utah's Arches National Park (then Arches National Monument) in 1956 and '57, which became inspiration for his later literary career. Abbey (1927–1989) is perhaps best known for his 1975 novel The Monkey Wrench Gang, about environmental activists who use sabotage to save what wild places remain in the American Southwest. The book popularized the term "monkeywrenching," meaning sabotage as protest, especially to protect the environment.

But before Abbey was inspiring radical environmentalists, he was an awed employee at one of America's most dazzling national parks. Arches, as its name suggests, contains the highest density of natural arches in the world, including the Delicate Arch of Utah license plate fame. From September to April each year, Abbey managed trails and guests amid a sublime beauty that he feared was under attack by development and unchecked tourism. Desert Solitaire is as much a meditation on one man's connection with nature as it is a warning for the rest of us to leave her alone. Desert Solitaire is available in paperback from Touchstone ($16, 9780671695880). --Tobias Mutter

The Writer's Life
Reading with... Lynne Truss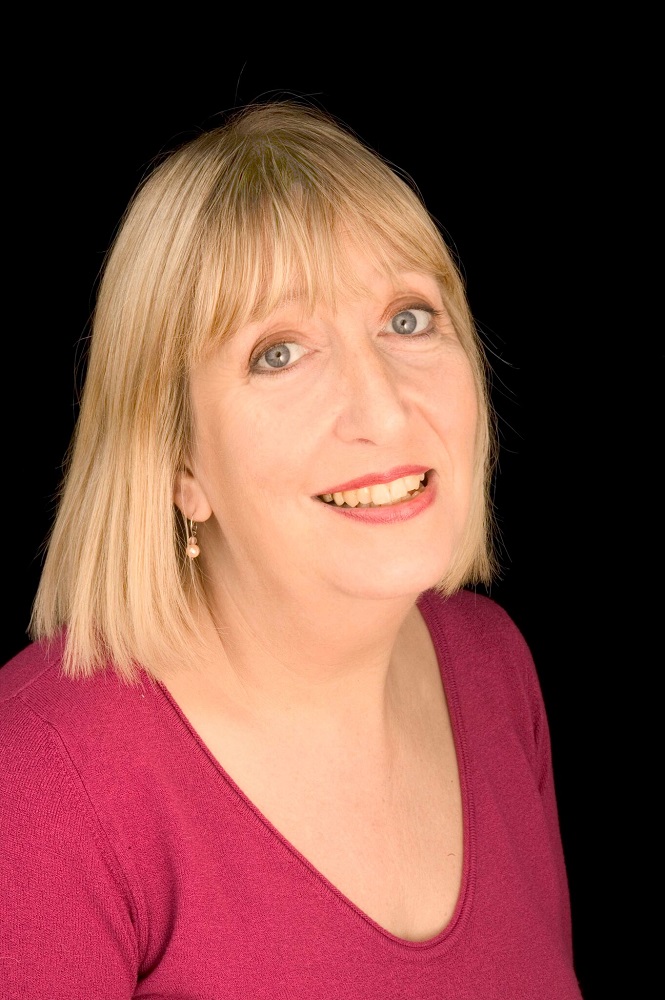 Lynne Truss is an author, dramatist, columnist and broadcaster who's written numerous works of fiction and nonfiction, including the bestselling book on punctuation Eats, Shoots and Leaves. She lives on the South Coast of England with two Norfolk Terriers. A Shot in the Dark (Bloomsbury, November 6, 2018) is the first in her Constable Twitten mystery series.
On your nightstand now:
There's quite a pile right now. I keep being distracted from pleasure reading! But I'm looking forward to Kate Atkinson's Transcription and William Boyd's Love Is Blind. Also in the pile is a lovely book called Girls Will Be Girls (1974) by the British humorist Arthur Marshall. It's about the appeal of school stories from the first half of the 20th century. I'm playing with the idea of creating a character based on a writer like him in one of my upcoming Twitten mysteries (which are set in 1957), but if it comes to nothing, that's fine. I also just like reading his kind of prose.
Favorite book when you were a child:
The Golden Treasury of Poetry, edited by Louis Untermeyer (1959 in the U.S., 1961 in the U.K.). There was a copy at school of this beautiful hardback book, and acquiring it for a birthday in the mid-1960s was one of the great moments in my life. The fact that it was essentially an American collection didn't occur to me for years, despite giveaway poems about Bunker Hill! I learned long narrative poems from it and recited them in front of bored classmates. I can still recite "How They Brought the Good News from Ghent to Aix" by Robert Browning (first verse anyway). I also still have the copy from my childhood.
Your top five authors:
This is too hard! Chekhov is right up there for me; also Jane Austen and Evelyn Waugh. Dickens has lost his charm for me in recent years, which is sad. Of modern writers, Alice Munro and Margaret Atwood are outstanding. But I always hesitate about naming my top writers, as it just shows my limitations as a reader! There are any number of great(er) writers I maybe haven't read yet.
Book you've faked reading:
I'm not good at faking, and I have a naïve belief that admitting deficiencies is the best policy anyway (see above). With unread books, I can often honestly say "Well, I did start it, but then something interrupted"--because this happens to me all the time. As a writer, of course, it's very common to come across other people (interviewers, particularly) pretending to have read one's books, and it's very painful having to play along. I'd far rather people admitted that they hadn't bothered.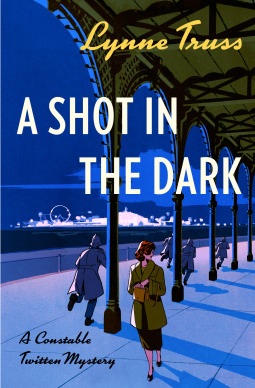 Book you're an evangelist for:
I recently discovered the short stories of John O'Hara (1905-70), who isn't as well known in the U.K. as he is in the U.S. I have begged people to buy his Selected Stories; I have urged them. The novella Pal Joey (1940) is a masterpiece; I would love to present a program about him for the radio, to incorporate readings from it. However, the trouble with O'Hara (it transpires) is that as a person he was thoroughly obnoxious. One of his New Yorker contemporaries said quite seriously that O'Hara would never get a fair assessment as a writer until the last person who'd ever met him was dead.
Book you've bought for the cover:
Ooh, too many to name. I do like a good cover; I also care about typeface and point size: if a book is too densely printed, I discard it mercilessly. But generally I am hugely impressed by book design these days, having first started buying books in the 1970s when book design was, generally, absolutely dreadful.
Book you hid from your parents:
I don't remember hiding books, but then my parents weren't very curious about what I was reading. Or maybe I have suppressed the memory. I do remember the obverse, actually: of finding a book tucked under my dad's side of the marital bed that had a graphic description of sex in the opening paragraph. Was it perhaps Alfie by Bill Naughton (novelization of the famous film starring Michael Caine)? Anyway, I certainly wish it had remained undiscovered. I never saw my dad in the same light after that, and writing about this reminds me to sign up for therapy again quite soon.
Book that changed your life:
Probably Usage and Abusage by Eric Partridge (first published in 1942, but oft-revised), which I bought when I was in my teens. It was what I now know to be a style guide, but at that age I knew no other books like it, and I just loved it for its wit and authority on matters (of writing) that I'd never thought about. It had a section on "similes, battered," which Partridge advised his readers to think twice before using. These included "as sharp as a razor" and other similes I recognized as over-used, but also obsolete ones such as "as merry as a grig" and "as right as a trivet." The cover image of my Penguin edition I didn't understand as a visual pun until decades after I bought it: it depicts a candle being burned at both ends.
Favorite line from a book:
It's slightly more than one line, but how about the following from Stella Gibbons's Cold Comfort Farm (1932)?
"The trout-sperm in the muddy hollow under Nettle Flitch Weir were agitated, and well they might be. The long screams of the hunting owls tore across the night, scarlet lines on black. In the pauses, every ten minutes, they mated. It seemed chaotic, but it was more methodically arranged than you might think."
Five books you'll never part with:
The Louis Untermeyer poetry anthology mentioned above; Decline and Fall by Evelyn Waugh; Alice's Adventures in Wonderland by Lewis Carroll; The Penguin Complete Sherlock Holmes; Ghost Stories of an Antiquary by M.R. James.
Book you most want to read again for the first time:
Persuasion by Jane Austen--or possibly anything else by Jane Austen. Her brilliance doesn't wear off (far from it), but it would be wonderful to encounter it completely fresh again.
Book Reviews
Fiction
Random House, $26, hardcover, 368p., 9780525511748
Arcade Publishing, $24.99, hardcover, 256p., 9781628727814
Mystery & Thriller

Minotaur, $27.99, hardcover, 336p., 9781250171030
Minotaur Books, $28.99, hardcover, 400p., 9781250066206
Science Fiction & Fantasy
Ecco, $26.99, hardcover, 336p., 9780062319593
Biography & Memoir

Little, Brown, $35, hardcover, 512p., 9780316188548
Pets
Tin House, $18.95, hardcover, 128p., 9781947793071
Reference & Writing
Scribner, $26, hardcover, 272p., 9781476785172
Humor
Hodder & Stoughton, $15.99, paperback, 304p., 9781444769142
Performing Arts
Penguin Press, $30, hardcover, 496p., 9781594205934
Children's & Young Adult

Wendy Lamb/Random House, $16.99, hardcover, 304p., ages 8-12, 9781524715953
Simon & Schuster, $18.99, hardcover, 400p., ages 12-up, 9781481481960
HarperCollins, $18.99, hardcover, 416p., ages 14-up, 9780062224132

Dead Land


(A V.I. Warshawski Novel)


by Sara Paretsky
isbn: 9780062435927
William Morrow
April 21, 2020



an exclusive interview with
bestselling author Sara Paretsky

DEAD LAND is your 20th thriller featuring Chicago's beloved private investigator, V.I. Warshawski's--an impressive accomplishment! What are some of the challenges of writing a series character?
"When I started writing, I just wanted to prove I could write a novel from beginning to end. And then, I had this mission to turn the stereotypes around female characters on their heads. Now V.I. feels fully realized in my mind, and one of the challenges in being so familiar with the characters is making sure how I think and act, and how she thinks and acts gets broken down enough so that she doesn't become a reflection of my psyche. I always get there, but--and I think this is true for all writers--starting each new book feels like an act of terror."

ALSO FEATURED ON THE
the big THRILL…
| | | | | |
| --- | --- | --- | --- | --- |
| | | | | |
SAVAGE SON by JACK CARR: Only hours after his interview with The Big Thrill, Jack Carr was updating his social media with a thrilling new status--his latest book, SAVAGE SON, the third installment in his highly acclaimed Terminal List series, had just become an instant New York Times bestseller. Find out more here.
HAVE YOU SEEN ME? by KATE WHITE: HAVE YOU SEEN ME?--the sixth standalone thriller byNew York Times bestselling author Kate White--introduces readers to Ally Linden, a finance journalist who, in the book's opening scenes, is clearly having a bad day. Things get worse from there. Read more at The Big Thrill.
THE LAST TRIAL by SCOTT TUROW: In bestselling author Scott Turow's newest legal thriller, THE LAST TRIAL (the 11th book of his Kindle County series), Sandy Stern will try his last case. Stern knows that everything ends, of course. But even so, letting go is never easy. Find out more here.
NO GOING BACK by SHEENA KAMAL: In NO GOING BACK, author Sheena Kamal spins a riveting tale of a lost soul who will risk everything to protect the daughter she never thought she wanted. Visit The Big Thrill for more.
EAGLE STATION by DALE BOWN: If you've been eagerly anticipating the next Brad McLanahan novel, your wait is over--Brad is back, protecting America to the moon and back, in Dale Brown's latest soon-to-be blockbuster, EAGLE STATION. Read more here.