From the Shelf
Our 2018 Best Books of the Year
How many hours over the past year did Shelf Awareness staffers spend reading? And then arguing about our picks? It's a tough job, but somebody has to do it! Enjoy our picks for the Best Books of 2018 below.

Fiction
Asymmetry by Lisa Halliday (Simon & Schuster)
Convenience Store Woman by Sayaka Murata (Grove)
Everything Under by Daisy Johnson (Graywolf Press)
Freshwater by Akwaeke Emezi (Grove)
Girls Burn Brighter by Shobha Rao (Flatiron)
The Mars Room by Rachel Kishner (Scribner)
My Ex-Life by Stephen McCauley (Flatiron)
There There by Tommy Orange (Knopf)
Your Duck Is My Duck by Deborah Eisenberg (Ecco)

Nonfiction
All You Can Ever Know by Nicole Chung (Catapult)
Beautiful Country Burn Again: Democracy, Rebellion, and Revolution by Ben Fountain (Ecco)
Educated by Tara Westover (Random House)
Fly Girls: How Five Daring Women Defied All Odds and Made Aviation History by Keith O'Brien (Eamon Dolan/Houghton Mifflin Harcourt)
Heartland: A Memoir of Working Hard and Being Broke in the Richest Country on Earth by Sarah Smarsh (Scribner)
How to Write an Autobiographical Novel: Essays by Alexander Chee (Mariner Books)
The Recovering: Intoxication and Its Aftermath by Leslie Jamison (Little, Brown)
The Tangled Tree: A Radical New History of Life by David Quammen (Simon & Schuster)
Tinderbox: The Untold Story of the Up Stairs Lounge Fire and the Rise of Gay Liberation by Robert W. Fieseler (Liveright)
So You Want to Talk About Race by Ijeoma Oluo (Seal Press)


Upcoming Events
01/21/2020 - 7:00PM
Following journalist and novelist Fatima Bhutto, here a few months ago with her book on pop culture in India, the United Emirates, Turkey, and Latin America, is William Wheeler, with another in Columbia Global Reports' books of long-form journalism. He visits with what is his first book, State of War: MS-13 and El Salvador's World of Violence. "In State of War, his gripping, electrifying study of the brutal Salvadoran gang culture, William Wheeler dramatizes with almost painful immediacy a...
Speculations Sci-Fi & Fantasy Book Group
01/21/2020 - 6:30PM
This month's selection for reading and discussion is Ada Hoffman's novel, The Outside (Angry Robot). Learn More
01/22/2020 - 7:00PM
Widely respected and highly regarded, Asma Uddin comes here as a religious liberty lawyer who has done work on behalf of a considerable range of religions and faiths. In her powerful new book, When Islam is Not a Religion (Pegasus), she does so through the lens of the present political climate in the U.S. around Islam, and the rights of Muslims. "Asma Uddin has written a terrific book. It is all at once a primer on the very American commitment to religious freedom, a history of the...
01/22/2020 - 11:30AM
Our friends at PJ Library, who do these song & storytimes designed for tots, toddlers, and those looking after them at a number of select bookstores in the area, visit as a regular feature of our Wednesday mornings. These are free and open to all and are usually thirty minutes of good fun, activity, and exploration of language, movement, and rhythm. Please join us in the Children's Section by the castle!
James Meyer with Catharina Manchanda
01/23/2020 - 7:00PM
In The Art of Return: The Sixties and Contemporary Culture (University of Chicago Press) James Meyer turns to art criticism, theory, memoir, and fiction to examine the fascination with the long sixties and contemporary expressions of these cultural memories across the globe. He draws on a diverse range of cultural objects that reimagine this revolutionary era stretching from the 1950s to the 1970s, including reenactments of civil rights, antiwar, and feminist marches, paintings, sculptures,...
01/23/2020 - 7:30PM
Peggy Orenstein, author of the groundbreaking New York Times bestsellers Girls & Sex and Cinderella Ate My Daughter now turns her focus to the sexual lives of young men in Boys & Sex: Young Men on Hookups, Love, Porn, Consent, and Navigating the New Masculinity (Harper), once again offering "both an examination of sexual culture and a guide on how to improve it" (Washington Post). "Masculinity doesn't have to be toxic—but so much of what we communicate to boys about masculinity is just...
01/24/2020 - 7:00PM
First published a year ago to much praise, and ultimately achieving bestselling status (being selected by Reese Witherspoon for her national book club never hurting), Yangsze Choo's riveting debut novel, The Night Tiger (Flatiron), found many readers here, and should, even more with this new paperback edition. Set in her home country of Malaysia, when it was colonial-era Malaya, is a novel of the clash of classes, of entitlement and aspiration, and of some particular quests. "Mythical...
Book Reviews
Fiction
Simon & Schuster, $26, hardcover, 288p., 9781501166761
Grove Press, $20, hardcover, 176p., 9780802128256
Graywolf Press, $16, paperback, 272p., 9781555978266
Grove Press, $24, hardcover, 240p., 9780802127358
Flatiron Books, $25.99, hardcover, 320p., 9781250074256
Viking, $27, hardcover, 432p., 9780735223523
Scribner, $27, hardcover, 352p., 9781476756554
Flatiron Books, $25.99, hardcover, 336p., 9781250122438
Knopf, $25.95, hardcover, 304p., 9780525520375
Ecco, $26.99, hardcover, 240p., 9780062688774
Nonfiction
Catapult, $26, hardcover, 240p., 9781936787975
Ecco, $27.99, hardcover, 448p., 9780062688842
Random House, $28, hardcover, 352p., 9780399590504
Eamon Dolen/Houghton Mifflin Harcourt, $28, hardcover, 352p., 9781328876645
Scribner, $26, hardcover, 304p., 9781501133091
Mariner Books, $15.99, paperback, 288p., 9781328764522
Seal Press, $27, hardcover, 256p., 9781580056779
Little, Brown, $30, hardcover, 544p., 9780316259613
Simon & Schuster, $30, hardcover, 480p., 9781476776620
Liveright, $26.95, hardcover, 384p., 9781631491641
--- SPECIAL ADVERTORIAL OFFERINGS ---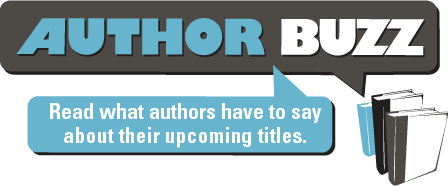 Dear Reader,

We're stepping out of the center of London and heading for Highgate and Highgate Cemetery with Blood Night. Because once upon a time—in the not-too-distant past—there were rumors that a vampire lurked the grounds. Now the Krewe, of course, are federal agents—and they can't operate on foreign soil. But they also can't turn down family and friends when a helping hand is needed.

Cheyenne and Andre Rousseau (from The Seekers) receive a call from Cheyenne's cousin—murder is happening in Highgate, and they just might fall under suspicion themselves. Naturally, they're on their way.

I've had a chance to visit Highgate. I love the differences between a graveyard (buried at the church) and a cemetery (a special land set aside). There's nothing like visiting some of the incredible tombs at Westminster, and there's nothing like Highgate. The history and art are rich, though like so many similar places, there were years when it fell into ruin. Now, of course, it is tended and cared for—and still beautifully wild and filled with stories of people and times gone by.

I had a great deal of fun taking Cheyenne and Andre out of the States—and across the pond. I certainly hope that you enjoy their travel!

Please write to 1001darknights@gmail.com to enter to win one of five copies.

Heather Graham
www.1001darknights.com/authors/collection-six/heather-graham-blood-night
www.theoriginalheathergraham.com




Publisher:
Evil Eye Concepts, Inc.

Pub Date:
January 13, 2020

ISBN:
9781970077278

List Price:
$2.99

Dear Reader,

Every child deserves a great education. But all kids are unique. Some students thrive in their local schools, while other children benefit from different environments.

Parents today have more school choice options than ever before—from traditional public schools to charter, magnet, private, online, and homeschooling environments. But how can moms and dads best navigate these choices and find a school that is truly the right fit for their kids?

That's why I wrote The School Choice Roadmap: 7 Steps to Finding the Right School for Your Child. It's a jargon-free, practical guide, filled with helpful worksheets and exercises to help parents identify schools where your children can learn, succeed, and be happy.

I hope you'll check it out.

Gratefully,
Andrew Campanella
www.schoolchoiceroadmap.com

PS: Authors say a lot of good things about their own books. And chances are, you hear a lot from authors. So, let me share what Kirkus and Foreword/Clarion said. Kirkus described the book as "a straightforward...useful companion for those on a school choice journey," and Foreword/Clarion Reviews called the book "a reassuring guide to parents" and a "fair-minded resource." The book also won a National Parenting Product Award and a Mom's Choice Award prior to publication.








Publisher:
Beaufort Books

Pub Date:
January 21, 2020

ISBN:
9780825309328

List Price:
$14.95