From the Shelf
Go on, Treat Yourself!
Sure, it's the new year, but that doesn't mean anyone should forget all the work you put into making last month a holiday season to remember. So why not buy yourself a little something? And by "something," we mean (duh!) books!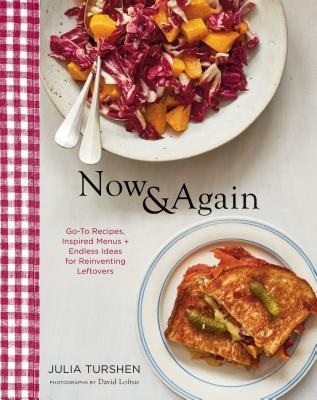 For the chef, because cookbooks tend to have long, lovely lives on the shelf with many happy uses, check out Julia Turshen's Now and Again (Chronicle, $35), which offers deceptively simple, delightfully delicious menus for all seasons--complete with recommendations on how to repurpose the leftovers into new and creative meals. Bonus: the book's design matches that of Turshen's first cookbook, Small Victories (Chronicle, $35), making the two a perfect set.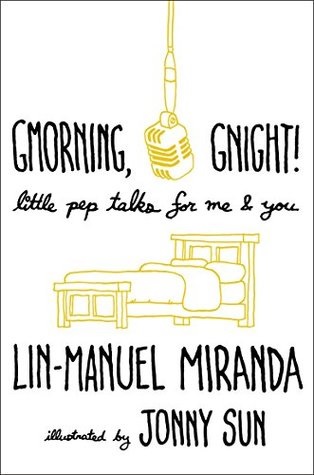 Had a bit of a rough 2018 and need a little love? Look for Cheryl Strayed's Tiny Beautiful Things: Advice on Love and Life from Dear Sugar (Vintage, $16). This collection of advice columns couldn't be further from the "Dear Abby" pieces you're imagining, as the author of Wild tackles everything from broken hearts to grieving parents to how to navigate a soul-sucking career. Already read Dear Sugar? Try G'Morning, G'Night (Random House, $22), a collection of upbeat, charming encouragements from Lin-Manuel Miranda.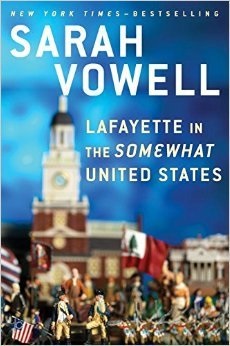 Speaking of Lin-Manuel... if you're a Hamilton super-fan who's already read Ron Chernow's massive biography Alexander Hamilton, pick up Lafayette in the Somewhat United States (Riverhead, $16). Here, Sarah Vowell applies her characteristic wit and dry humor to the subject of the American Revolution, told through the lens of the dashing young Marquis de Lafayette (or, as he's known to fans of the musical, "America's favorite fighting Frenchman"). --Kerry McHugh, blogger at Entomology of a Bookworm

In this Issue...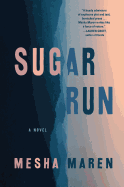 A former inmate struggles to escape her past and make a new life amid the poverty of her West Virginia home.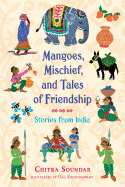 Based on traditional Indian folktales, Chitra Soundar's trickster tales star two clever boys, a prince and a commoner, who solve their kingdom's thorniest complaints.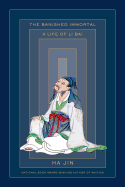 In The Banished Immortal, Chinese American author Ha Jin explores the life and influence of legendary Chinese poet Li Bai.
Review by Subjects:
Fiction ⋅ Mystery & Thriller ⋅ Science Fiction & Fantasy ⋅ Romance ⋅ Graphic Books ⋅ Biography & Memoir ⋅ Pets ⋅ Children's & Young Adult

Upcoming Events
Jim Mattis with Rajiv Chandrasekaran
09/16/2019 - 7:00PM
Please note: This event was previously scheduled for July 22nd, but due to a change in the publication date of, Call Sign Chaos, the event has been rescheduled for September 16th. Tonight General Jim Mattis (Ret.), the 26th U.S. Secretary of Defense (January 2017 until his resignation in December 2018) travels to Seattle to speak about his new book, Call Sign Chaos (Random House), an account of his leadership roles in three wars to ultimately commanding a quarter of a million troops across the...
09/16/2019 - 7:00PM
Farooq Ahmed, a Los Angeles based writer and biochemist whose work has appeared in Nature and in the Financial Times, reads from Kansastan (7.13), a novel set in a dystopic Kansas besieged by its neighboring state, Missouri. "Halal fiction, blessed with an intensely stylized, lyrical syntax. The narrator's voice summons the faithful more clearly than a muezzin's call. Kansastan offers us the pure truth of divinity--or, closer to reality, a wildly intelligent caper."-Amitava Kumar....
09/17/2019 - 7:00PM
Seattle writer and literary community activist Kim Brown Seely celebrates publication of her debut book on its very publication day. Uncharted: A Couple's Epic Empty-Nest Adventure Sailing from One Life to Another (Sasquatch) chronicles that change of life when all children have grown and gone on their own way into the world - leaving those who have been parents to come to grips with who and what they are, as individuals and as a couple. This Kim Brown Seely and her husband did in the form of a...
09/17/2019 - 7:30PM
Please join us for an evening with Marie Forleo at Town Hall Seattle's Forum Space. Named by Oprah as a thought leader for the next generation, Marie presents her award-winning online show, Marie TV and podcast to her 1.5 million fans around the world. She is the founder of B-School, a transformative online business school and she has mentored young business owners at the Richard Branson Centre of Entrepreneurship. MarieForleo.com is one of Forbes magazine's Top 100 Websites for Entrepreneurs...
Speculations Sci-Fi & Fantasy Book Group
09/17/2019 - 6:30PM
This month's selection for reading and discussion is P. Djèlí Clark's The Haunting of Tram Car 015 (tor.com). Learn More
09/18/2019 - 11:30AM
Our friends at PJ Library, who do these song & storytimes designed for tots, toddlers, and those looking after them at a number of select bookstores in the area, visit as a regular feature of our Wednesday mornings. These are free and open to all and are usually thirty minutes of good fun, activity, and exploration of language, movement, and rhythm. Please join us in the Children's Section by the castle!
09/18/2019 - 7:00PM
One of the finest 'newer' novelists to come along in recent years, with Refuge and A Teaspoon of Earth and Sea, award-winning Dina Nayeri is here this evening with a powerful, telling first non-fiction work, The Ungrateful Refugee: What Immigrants Never Tell You (Catapult). "Dina Nayeri has written a vital book for our times. The Ungrateful Refugee gives voice to those whose stories are too often lost or suppressed. Braiding memoir, reportage and essayism, Nayeri allows those fortunate enough...
09/19/2019 - 7:00PM
Kira Jane Buxton's debut novel, Hollow Kingdom (Grand Central), has received many accolades and we've invited her to Elliott Bay to read from her work. Though this comic, dystopian novel is fiction, we've also invited her to discuss some of the scientific research on crows that helped inform some aspects of the story. "Hollow Kingdom is a nature book for our own age, an exuberant, glittering, hard-hitting mashup of Dawn of the Dead and The Incredible Journey. It's an adventure lit...
09/19/2019 - 7:30PM
Last seen hereabouts four years ago when he was here for the concluding volume of the Ibis trilogy of novels, Flood of Fire, Amitav Ghosh makes this welcome Seattle return with two books released since that last visit. Most recent, and just released, of these is a novel assured in voice and range, Gun Island (Farrar, Straus & Giroux). Not unrelated, the other recent book is a study of catastrophic climate change, and literature's response, The Great Derangement. "[Gun Island] is an...
Book Candy
Old Friends: Book Covers from Childhood

Great Reads
Rediscover: The Great Influenza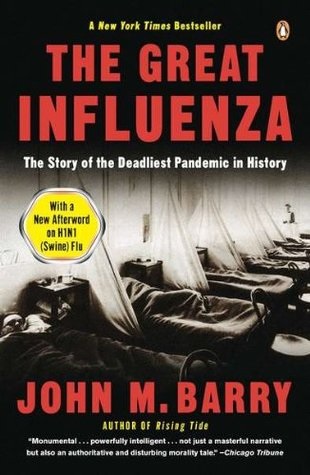 A century ago, from early 1918 until the end of 1920, a global influenza pandemic raged, infecting 500 million people and killing as many as 100 million, nearly 6% of the world's population. Inaccurately called "the Spanish flu" (censors muzzled coverage of its spread in the countries fighting in World War I, but its appearance in neutral Spain was widely reported), the pandemic involved a type of flu that likely was particularly aggressive. Wartime conditions--general malnutrition, unsanitary conditions, soldiers traveling widely and living in close quarters--contributed significantly to the lightning speed with which the flu spread.
In The Great Influenza: The Story of the Deadliest Pandemic in History, John M. Barry outlines the history of the great pandemic and emphasizes the role of doctors and researchers in trying to understand the disease and seeking to combat it. The book outlines the development of modern science and medicine in the years before the pandemic--and how that helped deal with such an international crisis.
Published originally in 2005, The Great Influenza won the Keck Award from the National Academies of Science for outstanding book on science or medicine. It's available in paperback from Penguin Books ($19, 9780143036494) and includes an afterword from Barry warning about the dangers of the avian flu.

The Writer's Life
Reading with... Maryse Meijer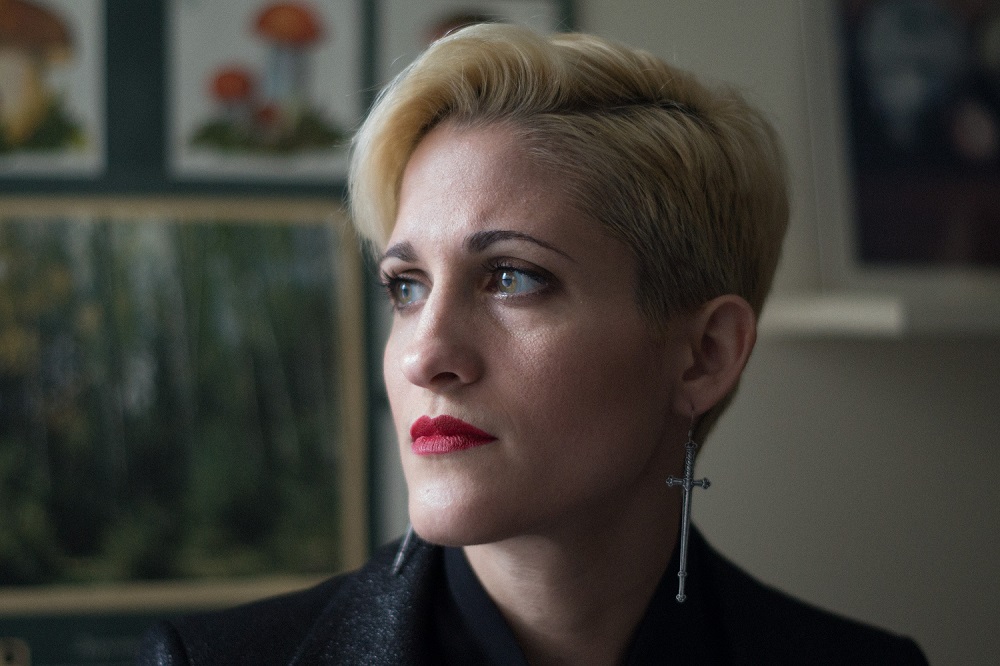 photo: Lewis McVey
Maryse Meijer is the author of the story collections Heartbreaker and the forthcoming Rag. Her new novella, Northwood, was just published by Black Balloon Books.
On your nightstand now:
The Mirror of Tauromachy by Michel Leiris. I'm working on a book about bullfighting, and in my research came across this surrealist gem, complete with incredible line drawings. The first 17 pages are like poetry: dense, wildly imaginative, true. Best thing I've read this year.
Favorite book when you were a child:
Pet Sematary, Stephen King. Actually, this was my twin sister's favorite; she read it 14 times in grade school. It so dominated our literary landscape that I can't remember what my favorite book was. We like to say it taught us about what marriage was all about... thanks, Stephen.
Your top five authors:
Robert Walser--who makes the smallest things feel huge.
Joyce Carol Oates--she's done everything I've ever wanted to do as a writer, and she's done it literally hundreds of times. Her short stories completely informed my own.
Elizabeth Bowen--mainly because of The Death of the Heart, a book worth 1,000 others.
Janet Frame--every book she wrote is heartbreaking.
Anne Carson--because everything she writes is brilliant, effortlessly original and completely human.
Book you've faked reading:
Miss MacIntosh, My Darling, Marguerite Young. An enormous, fairly obscure two-volume epic that I enjoyed carting about for a month. I never got past the first 50 pages and still have no idea what it's about.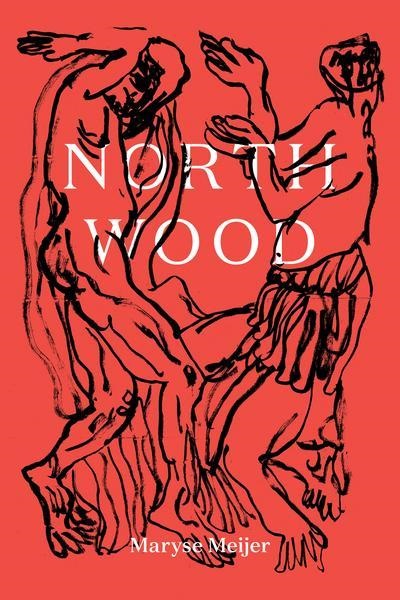 Book you're an evangelist for:
How Like a God, Rex Stout. Look, this is the best book you've never read. If you can track down a copy--it's been out of print since the '60s--you won't regret it. Incredibly well-written, bizarre and a rare, early example of a narrative told in the second person that really works. Gut-punchingly good.
Book you've bought for the cover:
Universal Harvester, John Darnielle.
Book you hid from your parents:
The Satanic Bible, Anton LaVey. The ONLY book banned from our household; of course, my twin and I just had to have it.
Book that changed your life:
Strange Angels, Kathe Koja. I read this in my early teens and it really did change my life as a writer; I immediately cribbed Koja's stream-of-consciousness style, and to this day I still find her voice cropping up in my own work. It was the first book I'd read that felt like exactly the sort of thing I wanted to write someday. I read it every year.
Five books you'll never part with:
Autobiography of Red, Anne Carson: A perfect book. Period.
The Vivisector, Patrick White: Sad, difficult, strange--I read it obsessively during geometry class in the 11th grade. Every time I read it, I think about chalk and triangles. In a really good way.
The Gallery, John Horne Burns: A book of sketches, each from a different character's point of view--incredibly beautiful on every level.
Beware of Pity, Stefan Zweig: A juicy, melodramatic story full of spot-on insights into human nature.
The Necrophiliac, Gabrielle Wittkop: A book that transcends taboo; sympathetic, ironic, romantic, lonely--a book that manages to make passion for dead bodies weirdly, beautifully understandable. Truly incredible.
Book you most want to read again for the first time:
Wolf Hall, Hilary Mantel.
I held off reading this novel for years, thinking that something so popular--and historical--could never live up the hype. Well, I was totally wrong--this is one of the best books written in the last 100 years. Or ever. It was so exciting to read a contemporary novel that felt immediately classic; I envy anyone coming to this text for the first time.
Book you wish you'd written:
Transformations, Anne Sexton
I loved this book of poems based on fairy tales so much that I cribbed from it shamelessly while writing Northwood. I actually feel enraged when I think about how good it is; no one should be allowed to be so brilliant. Damn you, Sexton!!

Book Reviews
Fiction

Algonquin, $26.95, hardcover, 320p., 9781616206215
Europa Editions, $15, paperback, 128p., 9781609454784
Archipelago Books, $16, paperback, 120p., 9781939810021
Mystery & Thriller
Minotaur, $26.99, hardcover, 288p., 9781250109071
Science Fiction & Fantasy
Tor, $26.99, hardcover, 400p., 9780765387929
Romance
Morrow, $15.99, paperback, 320p., 9780062672858
Graphic Books
Ten Speed Press, $19.99, paperback, 192p., 9780399581441
Biography & Memoir

Pantheon, $28, hardcover, 320p., 9781524747411
Scribner, $26, hardcover, 288p., 9781501125799
Pets
St. Martin's Press, $28.99, hardcover, 336p., 9781250179913
Children's & Young Adult

Candlewick, $16.99, hardcover, 192p., ages 6-12, 9781536200676
Bloomsbury, $24.99, hardcover, 192p., ages 10-14, 9781681198019
Sky Pony Press, $16.99, hardcover, 312p., ages 14-up, 9781510733572