From the Shelf
Beyond Marie Kondo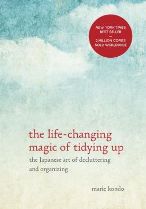 Is it just me, or is everyone in the process of decluttering at the moment? I blame the new Netflix series Tidying Up with Marie Kondo for this resurgence of decluttering (originally made popular by Kondo's 2014 book, The Life-Changing Magic of Tidying Up; Ten Speed Press, $16.99). Which is not to say I'm not a fan of decluttering; on the contrary, it has me thinking about how to stick to the goal of a more minimalist lifestyle after the original clearing out.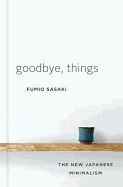 In Goodbye, Things (Norton, $21.95), Japanese editor Fumio Sasaki recounts his experiences getting rid of nearly everything he owned (including his bed). In Year of Less (Hay House, $15.99), finance blogger Cait Flanders documents her one-year experiment with not shopping for anything beyond the absolute essentials (like groceries). Both accounts are drastic, but can provide inspiration for any reader desperate to declutter (even if not to such extremes). Glenn Adamson's Fewer, Better Things (Bloomsbury, $27) drives home a similar lesson using a different approach. Adamson encourages readers to reconsider things themselves: their purpose, their craftsmanship, their use. Perhaps more meaningful connections to the things we choose to keep will remind us that there is more to life than the number of things we have.
For a long while, I'd held on to the idea that minimalism was inherently cold and distant, picturing black-and-white functional furniture and sparsely decorated spaces. Cozy Minimalist Home (Zondervan, $24.95) reminds us that minimalism does not have to be ascetic--it can simply be a way of living. And if that way of living isn't for you? Well, there's always The Joy of Leaving Your Sh*t All Over the Place (Countryman Press, $14.95), which is exactly what it sounds like: a slightly absurd (if still heartfelt) response to the book that started this whole decluttering trend. --Kerry McHugh, blogger at Entomology of a Bookworm

In this Issue...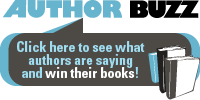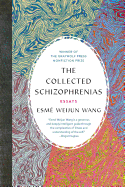 In 13 well-researched and moving essays, a deeply insightful and empathetic writer attempts to make sense of her diagnosis of schizoaffective disorder.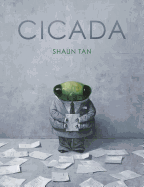 For readers of any age, Shaun Tan's wondrous picture book Cicada highlights the all-too-familiar treatment of seemingly expendable, undervalued foreign workers.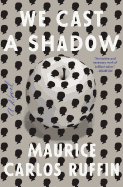 A black father takes desperate measures to protect his son from racism in this hard-hitting speculative novel.
Review by Subjects:
Fiction ⋅ Mystery & Thriller ⋅ Romance ⋅ Biography & Memoir ⋅ Social Science ⋅ Essays & Criticism ⋅ Children's & Young Adult

Upcoming Events
10/15/2019 - 7:30PM
Nearly thirty years after his first book, The Good Rain, which took to the road in exploration of the Northwest, beloved Seattle writer Timothy Egan, several books along the way, including the National Book Award-winning The Worst Hard Time, takes to a very particular course of travel in his beautifully-written new book, A Pilgrimage to Eternity: From Canterbury to Rome in Search of a Faith (Viking). "From the Pulitzer Prize and National Book Award winner, a pilgrimage to find religion—...
10/15/2019 - 7:00PM
In 1947, IBM hired accounting student John Stanley Ford to become the company's first Black software engineer. CEO Watson used this opportunity to distract attention from IBM's role in the Holocaust and many of IBM's white employees-- not ready to accept a Black colleague--procceded to humilate, subverted and undermined Ford. Two decades later, Ford's son, Bellingham writer Clyde W. Ford, began working at IBM and he, too, experienced the same types of institutional racism. In his book,...
Speculations Sci-Fi & Fantasy Book Group
10/15/2019 - 6:30PM
This month's selection for reading and discussion is Dan Vyleta's Smoke (Anchor). Learn More
10/16/2019 - 11:30AM
Our friends at PJ Library do these song & storytimes designed for tots, toddlers, and those looking after them at a few select bookstores in the area and visit as a regular feature of our Wednesday mornings. These are free and open to all and are usually thirty minutes of good fun, activity, and exploration of language, movement, and rhythm. Please join us in the Children's Section by the castle!
10/16/2019 - 7:30PM
Still at it, fully on the page and in the world, decades along in writing both novels and literary travel accounts, venerable Paul Theroux makes this Seattle return for his newest book, On the Plain of Snakes: A Mexican Journey (Houghton Mifflin Harcourt). Here it is the Mexico-U.S. border, back and forth and beyond, on the ground. "Paul Theroux is an undisputed master of travel literature. He has traversed Mexico with such dedication that he knows its roads as he knows the lines on the palm...
10/16/2019 - 7:00PM
A most welcome Seattle return is made this evening by renowned, award-winning British writer Jeanette Winterson is here with her dazzling new novel, Frankissstein (Grove Press). Last here, to our recollection, for her memoir, Why Be Happy When You Could Be Normal? it should be a joy and pleasure to see her here tonight. And what a book she has written. "A riotous reimagining with an energy and passion all of its own that reanimates Frankenstein as a cautionary tale for a contemporary moment...
10/17/2019 - 7:00PM
Jacob Paul's novel, Last Tower to Heaven (C&R Press), grapples with what it means to derive agency and identity from collective trauma, with what it means to be at once a dream of the Holocaust and, yet, messily alive in our world. Ultimately, that struggle forces J to learn how to build a story out of love, for his love. "'Jacob Paul,' the protagonist of Jacob Paul's newest experimental novel. Last Tower to Heaven asks us to consider when, and how, we can ever consider ourselves "separate...
Eliza Reid with Juan Carlos Reyes
10/18/2019 - 7:00PM
Reykjavik to Seattle: on Icelandic Literature Celebrate Iceland's rich storytelling tradition with a talk by Iceland's First Lady Eliza Reid at Seattle Public Central Library. In addition to being first lady, Reid is also a Reykjavik-based writer and editor who co-founded the Iceland Writers Retreat. Iceland is one of the most popular destinations for creative minds, and Reid will focus her talk on what makes Iceland so unique and inspirational - both as a home and as a travel destination -...
SOLD OUT - Hillary Rodham Clinton & Chelsea Clinton
10/18/2019 - 7:00PM
Join Secretary Hillary Rodham Clinton and Chelsea Clinton as they celebrate the women who have inspired them throughout their lives. The Book of Gutsy Women: Favorite Stories of Courage and Resilience (Simon & Schuster) is the first book that Secretary Clinton and Chelsea have written together, and they are excited to welcome readers into a conversation they began having when Chelsea was a little girl. Join them as they discuss the women throughout history who have had the courage to stand...
Paul C. Tumey with Paul Constant
10/18/2019 - 7:00PM
Eisner-award nominee Paul C. Tumey will show art from and talk about his new book, Screwball! The Cartoonists Who Made the Funnies Funny (IDW Library of American Comics). Lavishly illustrated with over 600 rare cartoons and photographs, Screwball! traces the development of Screwball comics through the lives and careers of 15 extraordinary cartoonists. Before "screwball" became a movie genre, it was a staple throughout American culture. Screwball newspaper comics offered readers healthy doses of...
Book Candy
A Merriam-Webster Vocabulary Quiz

Great Reads
Rediscover: The Wife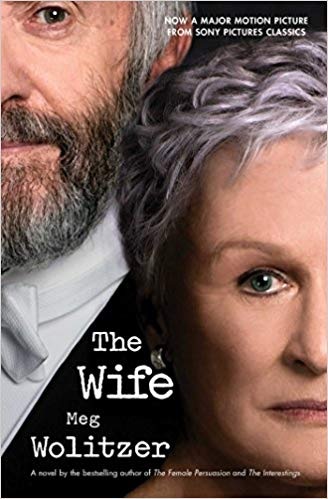 The film adaptation of Meg Wolitzer's The Wife is earning Oscar buzz. Glenn Close, starring as the titular spouse, won the Golden Globe for Best Actress in a Motion Picture--Drama and is nominated for the Academy Award for Best Actress. Close plays Joan Castleman, wife of Joseph Castleman (Jonathan Pryce), a famous author on the cusp of receiving the Nobel Prize for Literature (called the Helsinki Prize in the book). The elderly couple fly to Stockholm, where Joan appears distinctly displeased by her husband's award--much to the interest of scandal-hound biographer Nathaniel Bone (Christian Slater). Bone believes Joan has ghostwritten some of her husband's work, though the truth proves far more shocking.

Meg Wolitzer's other novels include Sleepwalking (1982), Hidden Pictures (1986), This Is Your Life (1988), Surrender, Dorothy (1998), The Position (2005), The Ten-Year Nap (2008), The Uncoupling (2011) and The Interestings (2013). She published a YA novel, The Fingertips of Duncan Dorfman, in 2011. Her most recent book, The Female Persuasion (2018), is available from Riverhead. A movie tie-in version of The Wife ($16, 9781982106362) is available from Scribner. --Tobias Mutter

The Writer's Life
Jane Harper: Giving Readers What They Want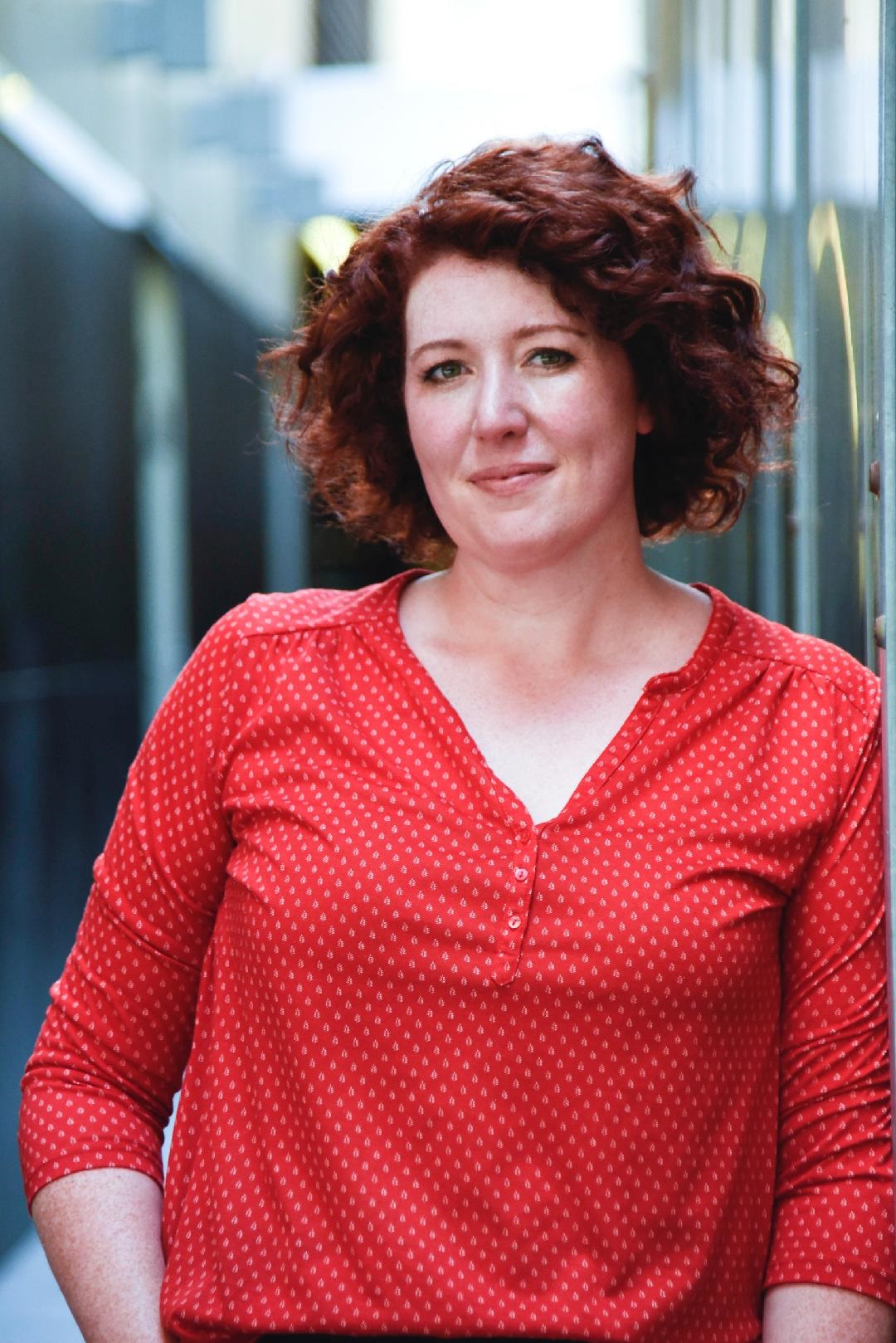 photo: Katsnap Photography
After 13 years as a journalist, Jane Harper wrote a short story that was one of 12 chosen for publication in the Australian magazine Big Issue. It inspired her shift to creative writing, and the manuscript for her first novel, The Dry, won the Victorian Premier's Literary Award in 2015. Her novels are now published in more than 35 territories worldwide. Like her previous books, her third mystery, The Lost Man (Flatiron, $27.99; see our review below), is set in Australia, where she lives with her family.
Your setting, characters and plotlines are equally indelible elements. Which do you come up with first, or is it different for each book?
All three evolve constantly while the novel does, so it's hard to say which comes first. I always know how the novel will end; often that's clearer to me than how it will start. It's also important to me that the setting is more than just a backdrop, so I aim to weave it in throughout the story and use it to help shape characters and their actions.
When I start to plan a novel, I always have an idea of who I think the characters are, but by the end they have often grown in different ways than I expected. I get to know them better through the writing, and they become clearer and clearer to me.
What keeps drawing you back to the remote Australian terrain?
The Australian landscape is such a gift for a writer. It has a strong presence and offers incredible variety. While I was planning The Lost Man, I became fascinated by the lives of those in far-flung outback communities. I was particularly interested in the way the relative isolation impacts people's day-to-day lives, and I thought a remote cattle station in the outback offered a beautiful--and brutal--backdrop for a story with a strong element of suspense.
The stockman's grave and its legends cast long shadows over the proceedings in The Lost Man. Are they based on real-life stories?
The stockman's grave itself is fictional, but it's inspired by real-life "lonely graves" that can be seen peppered around the outback. I learned about them during my research for the novel, and the image of a single grave in the middle of nowhere marking the end of a life was something that stayed with me.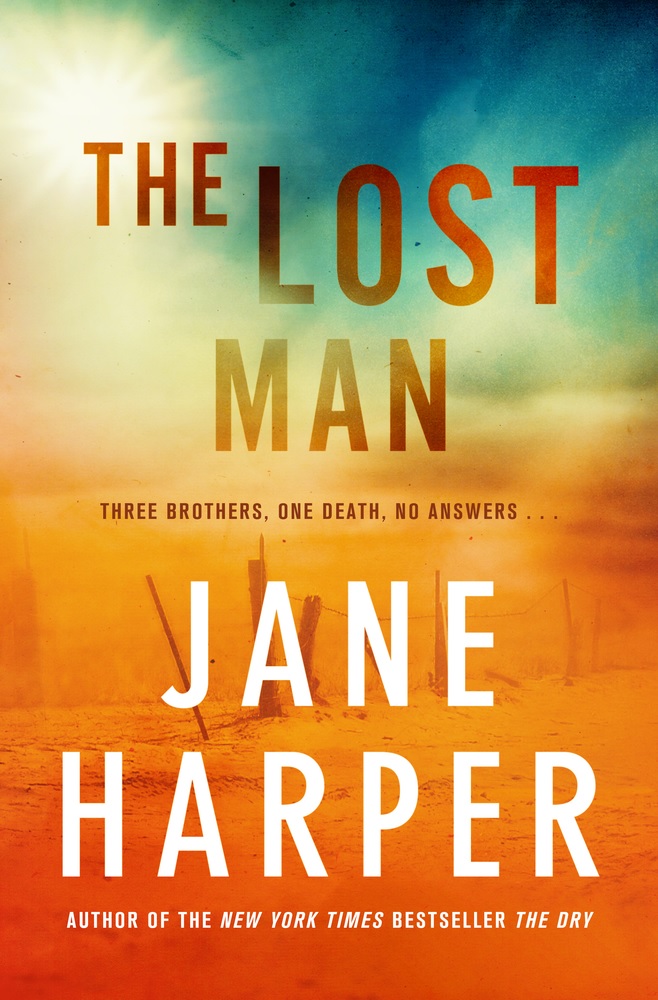 The Lost Man deals with topical themes such as mental health problems in isolated areas. Was there a conscious effort to address that?
My books are always character driven, and a big part of that is considering what issues they would realistically be facing and the impact on their lives. I want the characters and the scenarios to feel real, so I try to capture the various pressures people are under and present them in a way that is believable and recognizable to readers.
What interesting details did you discover in your research that didn't make it into the book?
Researching The Lost Man was an absolute joy, and I've tried to include all the best bits in the book! I wanted the outback community to feel really authentic, so I spent months learning about the area before I started writing. I spoke to dozens of people and read widely around the subject, then traveled to outback Queensland to do on-the-ground research.
While there, I spent time with a retired cop called Neale McShane, who single-handedly policed an area the size of the U.K. for 10 years. He and I drove 900 kilometers together across the outback while he provided incredible insight into life in that part of Australia.
I spoke to locals about their lives in a remote community, and they shared their experiences of everything from childbirth to long-range radio maintenance. I didn't draw directly on any of the personal stories that were shared with me, but instead tried to capture the emotions involved and give readers an appreciation of the unique challenges people face.
You've said your journalism experience taught you to write for the reader instead of yourself.
The reader is my top consideration when I'm writing. I always write the kinds of books I would like to read, but it's so important to be considerate of the audience and offer readers the right mix of information, interest and entertainment to make the book an enjoyable experience for them.
What are you working on, and where is the story set?
I'm in the early planning stages for my next novel, so I'm working out plot details and researching a potential setting at the moment. I'm excited about this backdrop and what it could bring to the story, but all I can say at the moment is that it will be another Australian mystery that I hope will appeal strongly to readers who enjoyed the first three books. --Elyse Dinh-McCrillis, blogger at Pop Culture Nerd

Book Reviews
Fiction

One World, $27, hardcover, 336p., 9780525509066
Flatiron, $27.99, hardcover, 352p., 9781250105684
Morrow, $26.99, hardcover, 320p., 9780062839893
Mystery & Thriller
Delacorte, $26, hardcover, 352p., 9780345540027
Minotaur Books, $26.99, hardcover, 384p., 9781250293718
Dutton, $27, hardcover, 336p., 9781524744526
Romance
Grand Central, $7.99, mass market paperbound, 368p., 9781455597123
Biography & Memoir
Scribe US, $24.95, hardcover, 176p., 9781947534278
Social Science
Dutton, $28, hardcover, 384p., 9781101986721
Essays & Criticism

Graywolf Press, $16, paperback, 224p., 9781555978273
Children's & Young Adult

Arthur A. Levine/Scholastic, $19.99, hardcover, 32p., ages 12-up, 9781338298390
Bloomsbury YA, $18.99, hardcover, 496p., ages 13-up, 9781681195087
--- SPECIAL ADVERTORIAL OFFERINGS ---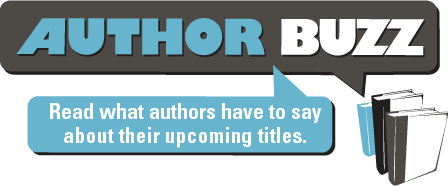 Dear Reader,

Soon The King will be in your hands, and I cannot wait for you to see where the story takes you. When you last left Brighton and Caden, things weren't looking too great for them, but both of these characters have come so far together and that's what they'll need to be to fight back those who want to rip their world apart.

Have fun reading!
Jennifer L. Armentrout
www.jenniferlarmentrout.com
www.1001darknights.com/authors/collection-six/jennifer-l-armentrout-the-king

Please write to 1001DarkNights@gmail.com to win one of five copies.



Publisher:
Evil Eye Concepts, Inc.

Pub Date:
July 23, 2019

ISBN:
9781948050746

List Price:
$2.99

Dear Reader,

The Grim Reaper, Azagoth, has always been one of my favorite characters. I gave the Keeper of Evil Souls a happily-ever-after in the first book of the Demonica Underworld series, AZAGOTH, but I wasn't done with him. A core character in the Demonicaverse, he had a larger role to play.

Now, in the most consequential Demonica novel yet, Azagoth's role is revealed when an ancient enemy abducts his mate and triggers a chain of events whose fallout will be felt for decades to come.

Don't miss the novel that brings an explosive conclusion to all three Demonica/Lords of Deliverance series and sets the stage for a new one. This changes everything…

See you in the future,
Larissa Ione
www.larissaione.com

Please write to 1001DarkNights@gmail.com to win one of five copies.



Publisher:
Evil Eye Concepts, Inc.

Pub Date:
October 15, 2019

ISBN:
9781970077438

List Price:
$7.99