From the Shelf
Armchair Travel: Destination New Orleans
Who needs beads and a parade? Celebrate Mardi Gras this year with a some great books set in the Big Easy.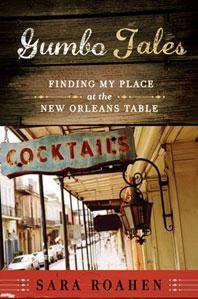 Gumbo Tales: Finding My Place at the New Orleans Table (W.W. Norton, $15.95) by Sara Roahen is a fascinating memoir about the food, history, people and culture of New Orleans. Roahen delves into red beans and rice, the influence of the Vietnamese community, Mardi Gras, turducken and more in a way that is perfect for both armchair travelers and those planning to visit the Crescent City.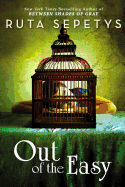 Ruta Sepetys is best known for her two acclaimed World War II YA novels, Between Shades of Gray and Salt to the Sea, but Out of the Easy (Speak, $10.99) is set in 1950s New Orleans. Josie, the 17-year-old daughter of a prostitute, dreams of escaping the dark underbelly of the French Quarter to attend an elite college. Sepetys has created a compelling story and vivid portrayal of New Orleans at that time for both teen and adult readers.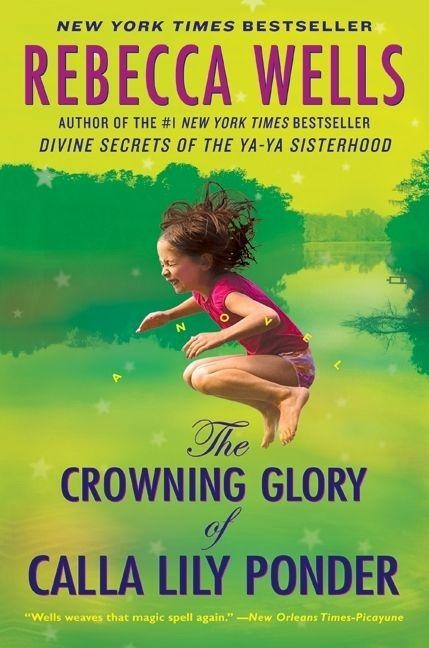 The Crowning Glory of Calla Lily Ponder (Harper Perennial, $14.99) by Rebecca Wells, author of Divine Secrets of the Ya-Ya Sisterhood, provides a colorful picture of life in southern Louisiana that will have you both laughing and crying. Calla Lily enjoys an idyllic rural childhood with her beloved mother, who "fixes hair," until tragedy hits and she heads to New Orleans.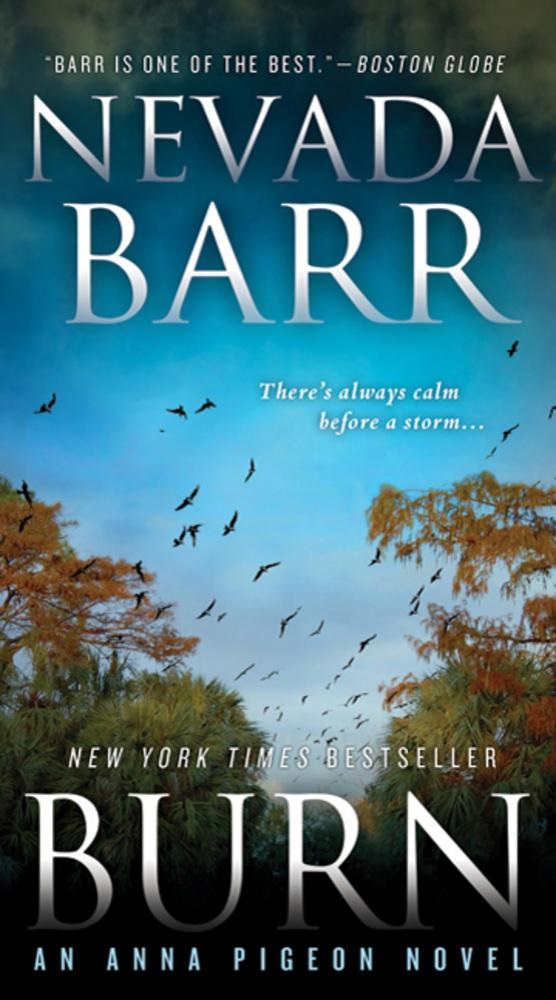 Nevada Barr is well known for her top-notch series of mysteries starring National Park Ranger Anna Pigeon. In Burn (St. Martin's Press, $9.99), Anna is visiting a friend who works at the Jazz National Historical Park in New Orleans when suspicious things begin happening. The unusual culture of the post-Katrina city is an integral part of the chilling story. --Suzan L. Jackson, freelance writer and blogger at Book By Book

In this Issue...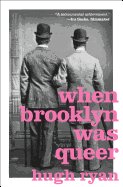 Thorough research, engaging storytelling, fascinating stories and a history of obscurity make this investigation of queer Brooklyn a compelling, essential read.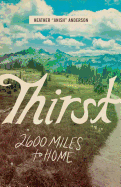 Walk alongside one of the fastest long-distance hikers in the country as she completes the 2,600-mile Pacific Crest Trail in record time--and discovers her own truth along the way.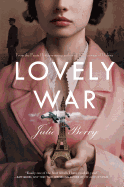 Greek gods and tragic, beautifully imperfect mortals populate this masterful young adult novel about love, war, racism, music, fate, miracles and quiet heroism.
Review by Subjects:
Fiction ⋅ Mystery & Thriller ⋅ Biography & Memoir ⋅ History ⋅ Social Science ⋅ Travel Literature ⋅ Poetry ⋅ Children's & Young Adult

Upcoming Events
Lisa Congdon with Stacy Milrany
09/20/2019 - 7:00PM
Portland illustrator and author Lisa Congdon returns to Elliott Bay this evening to discuss the ways in which artists develop their own visual identities and artistic voice. Her book, Find Your Artistic Voice: The Essential Guide to Working Your Creative Magic (Chronicle) is informed by insights from the author's own artistic practice and wisdom and good advice from the many artists she has interviewed. Her previous books include Art, Inc and A Glorious Freedom: Older Women Leading...
09/20/2019 - 7:30PM
Microsoft president Brad Smith gives readers an in-depth view of things, as he sees them with regard to the world Microsoft, and others in that realm, are positing for us here in the 21st century, in his new book, Tools and Weapons: The Promise and the Peril of the Digital Age (Penguin Press, co-written with Carol Ann Browne). "At a time when many leaders in tech want to avoid a discussion of the social, economic, and security ramifications of the products they've built, it's refreshing to see...
09/21/2019 - 2:00PM
Paula Becker's son Hunter was raised in a safe nurturing home by his writer/historian mom and his physician father. He was a bright curious child. And yet, addiction found him. More than 2.5 million Americans are addicted to opioids, some half-million of these to heroin. For many of them -- for Hunter -- their drug addiction leads to lives of demoralization, homelessness, and constant peril. Paula Becker's memoir, A House on Stilts (University of Iowa Press) an intensely personal account of...
Children's Storytime - ages 2 and up
09/21/2019 - 11:00AM
Join us for this fun hour of readings from picture and storybooks … Go to the castle in the children's section … and the stories begin!
09/21/2019 - 7:00PM
A woman who deftly navigates several worlds as an international trade lawyer and diplomat from her home in Harare, Zimbabwe, Petina Gappah is also a fiction writer of note, the author of two story collections, an earlier novel (The Book of Memory), and, now, the masterful, historically-based novel she is here with tonight, Out of Darkness, Shining Light (Scribner). Based on some historical reality - the removal of the dead body of Dr. David Livingstone from the African interior, "Petina Gappah...
Carley Moore with Mattilda Bernstein Sycamore
09/22/2019 - 3:00PM
Carley Moore joins us this afternoon to read from The Not Wives (Feminist Press) a novel of sex-positive awakening and burgeoning political resistance, set in Occupy-era New York City. "The Not Wives is gritty, sexy, very queer, literary social realism that's up-all-night compelling—just what I want from a novel set in NYC in the time of Occupy, with its sprawling cast of adjuncts, bartenders, poets, single parents, little kids, homeless teenagers, and serious organizers embroiled in...
09/23/2019 - 7:00PM
Grammy-winning music producer Ian Brennan, who has worked with filmmaker John Waters, Merle Haggard, Green Day, and many others, has also taught violence prevention and conflict resolution around the world. His newest book is Silenced by Sound: The Music Meritocracy Myth (PM Press) features information about musicians from South Sudan to Kosovo, including the author's experiences recording music by the Tanzania Albinism Collective, the Zomba Prison Project, a witch camp"in Ghana, the...
09/23/2019 - 7:30PM
Someone who has helped many others give shape to creative notions such that those others get books written or accomplish other creative feats, himself finally has a book that crystalizes this, as renowned photographer and 'cultural creative' Chase Jarvis this evening helps launch his inspirational book, Creative Calling: Establish a Daily Practice, Infuse Your World with Meaning, and Find Success in Work + Life (Harper Business). "There is a wild, untamed connection between our inherent...
Book Candy
Ink-Based Ink

Great Reads
Rediscover: The Godfather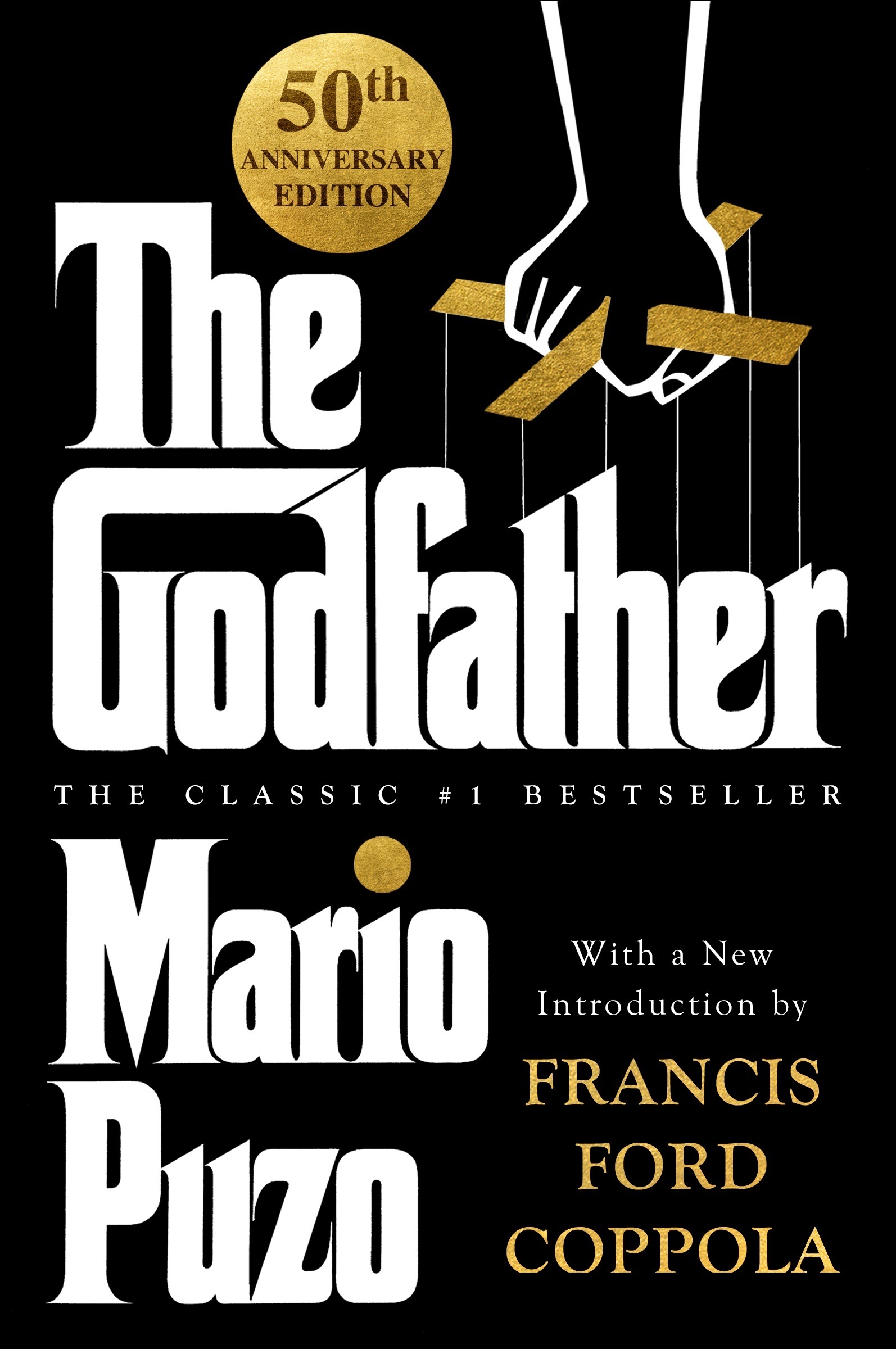 Mario Puzo's The Godfather turns 50 on March 10. This thing of his, especially the 1972 film adaptation, is the Don of American crime fiction. The Sopranos and Goodfellas, among uncountable other works, owe their existence to Puzo's depiction of Italian-American gangsters. Even words such as consigliere, caporegime, Cosa Nostra and omertà were unknown to most Americans before The Godfather. Both Puzo and Francis Ford Coppola adapted the book into a screenplay (for which they shared an Oscar). The film version of The Godfather is considered among the greatest movies of all time. Its sequels, Parts II and III, also included contributions from Puzo.

Puzo drew heavily on the real history of New York's Five Families and their associates. Vito Corleone is based on crime bosses Frank Costello and Carlo Gambino, and Johnny Fontane on Frank Sinatra. Puzo was also inspired by Honoré de Balzac's novel Le Père Goriot (1835), from which came The Godfather's epigraph: "Behind every great fortune there is a crime." Today Berkley is releasing a 50th-anniversary edition of The Godfather with a new introduction by Francis Ford Coppola. It's an offer you can't refuse. --Tobias Mutter

The Writer's Life
Andrea Bartz: Ripped from Real Life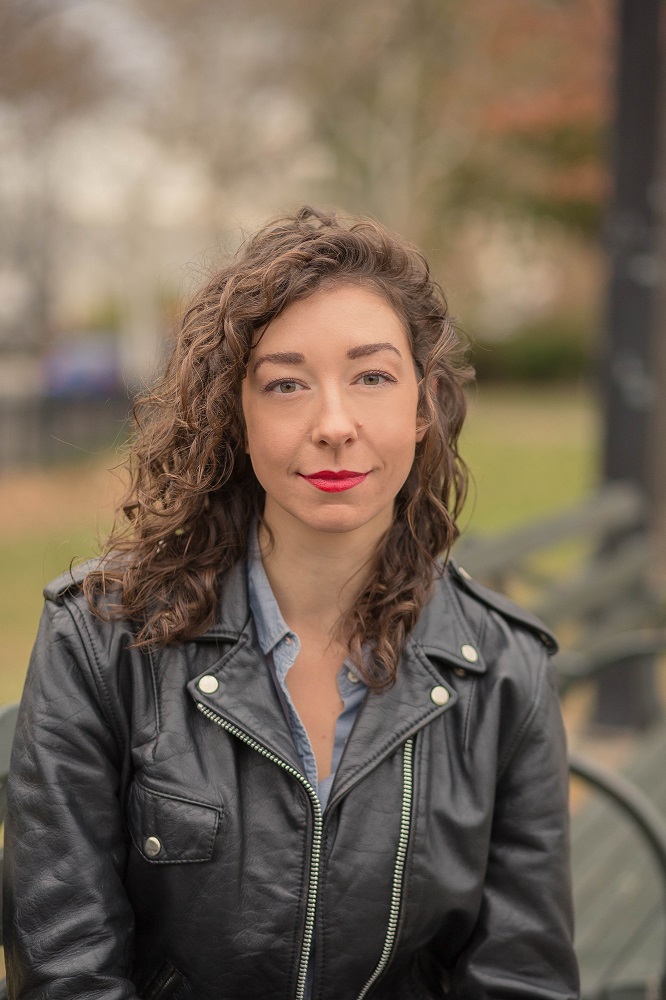 photo: Kate Lord
Andrea Bartz is a writer and editor whose work has appeared in many publications, including the Wall Street Journal, USA Today and Self. The Lost Night (Crown, $27) is her first novel.
As a freelance writer, you've written about a range of topics, e.g. relationships, travel, health. When considering your first novel, what made you decide to write a mystery?
I've always loved reading them, so I thought I'd try my hand at writing one. While I was flailing around for a premise, I happened upon some old e-mails and texts from my early 20s, and they reminded me how goddamn social we all were back then--how we felt the need to do something Big and Memorable every single night.
I never lived in Brooklyn's McKibbin Lofts, but it felt like the nerve center of that scene back in the late-naughts, a spot where you could reliably find parties and concerts and interesting characters. It was this close-knit, closed-door world, and I wondered: What if, after one of those wild, sprawling Friday nights, everyone woke up hungover and bleary-eyed... and there was a dead body? The Lost Night grew out of that premise.
The setting and characters are vivid. Are they based on real people or experiences?
Thanks for saying that! And thank you for not asking if Lindsay, the protagonist, is me, which is a question I keep getting. As a fiction writer, I did this crazy thing where I made someone up. That said, did I go to some wild parties and concerts and meet a myriad of colorful characters and drink a lot of picklebacks and play a lot of Jenga in beer-smelling bars in 2009? You bet I did.
I loved writing the nightlife scenes because so many of the details, including the outlandish ones, were ripped from real life. I wanted to capture that sense of invincibility and wild, boundless fun you can have in your early 20s, when you think the world is yours--there was no question in our minds that we would talk our way backstage or get free shots or befriend the celebrity sulking in the corner. We absolutely expected the extraordinary. I don't have the energy to pursue that kind of thing any more, but it sure was fun while it lasted.
This is your debut novel. Walk us through your path to publication.
I started writing The Lost Night for NaNoWriMo in 2014, when 2009 nostalgia was decidedly not a thing. I produced a spectacularly horrible first draft in about six months, then spent 18 months turning it into something coherent. I queried agents in late 2016, just by sending my stuff into the slush pile. I simply researched and queried agents whose work I loved and admired. I was lucky to get three offers of representation within a few weeks, and I signed with the wonderful Alexandra Machinist (who reps Tomi Adeyemi, Kevin Kwan and many other stunners) at the end of that year.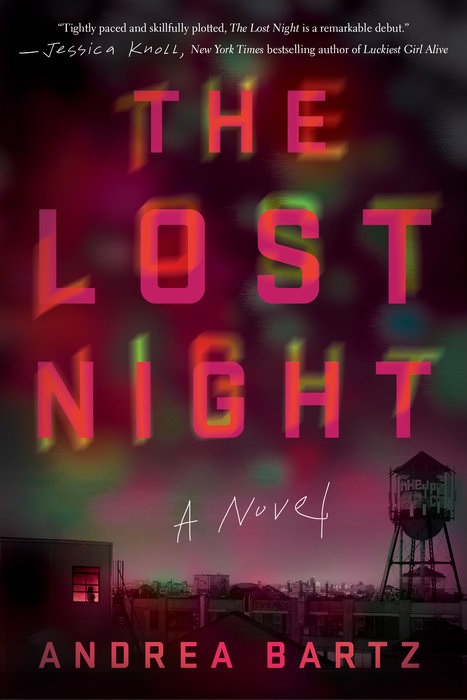 She took the manuscript out on submission in February [2017], and we got a lot of nos. The market for psychological suspense with unreliable female narrators is a crowded one, and many editors were nervous the book, as it was, might not stand out. But two editors had revise-and-resubmit requests, and I went to town tearing my novel apart yet again and taking it to the next level. It was terrifying--I was fully aware that, after all that work, they could still pass. But the new version was smarter and snappier, and thankfully my editor at Crown, the inimitable Hilary Teeman, made an offer shortly after we resubmitted the revise.
I got the call from my agent just as I was leaving for the gym, and when we hung up, I screamed into my empty apartment. Then, because I wasn't sure what else to do, I... went to the gym. I blasted Hermitude in my headphones and let me tell you, I was a freaking BEAST on the stationary bike that day.
How has your experience as a magazine/freelance writer helped you as a novelist?
I'm a very fast writer and reviser, because I'm used to working against a deadline. I know what questions to ask my editor to pin down what I need to change, and I'm super no-nonsense about it. It's funny--I don't think of myself as particularly thick-skinned, but after working at and writing for women's magazines for over a decade, I don't see a single word of mine as precious. My editor's note will be like, "I think maybe we should move this line up one paragraph for X reason, but it's up to you and you can veto any of my suggestions," and I'm like sure, cool, line moved, done. I'll push back on plot points or bigger things I really care about, but for the most part, I think of writing books as a job--an exceptionally fun and creative and rewarding job, absolutely--but my job is to write and my editor's job is to edit and that's very, very clear to me.
You co-created a blog and co-wrote a book, both called Stuff Hipsters Hate, with Brenna Ehrlich. If a hipster were reviewing Lost Night, what would the review say?
This question makes me laugh because I can't help but picture a stereotypical circa-2009 bike messenger/dog walker/playwright/DJ-type reading it in McCarren Park while sipping a massive takeout margarita from Turkey's Nest Tavern. They would probably hate it because that demographic defaulted to hatred as a way to signal smug superiority, right?
That's an over-the-top stereotype, of course. With The Lost Night, I really wanted to make the gang of artsy 20-somethings realistic and layered, because no human is pure stereotype. Lindsay and her gang of merry hepcats had hopes and dreams and aspirations and futures, and they made mistakes and kept secrets while also showing deep love and loyalty. If you find the characters insufferable simply because they go to warehouse parties and drink a lot of PBR, maybe... you're the hates-on-everything hipster.
Ultimately, I didn't set out to write a "hipster mystery" (and I definitely didn't set out to restart the debate over the use of the term, yikes). I tried to write a fast-paced, entertaining thriller that accurately captured what it was like to be a young, creative 20-something living in North Brooklyn in 2009, and if that sounds interesting to you, I hope you'll give it a look. --Elyse Dinh-McCrillis

Book Reviews
Fiction
Ballantine, $27, hardcover, 368p., 9781524798628
Harper, $26.99, hardcover, 352p., 9780062699763
Farrar, Straus and Giroux, $25, hardcover, 208p., 9780374279813
Mystery & Thriller
Amberjack Publishing, $14.99, paperback, 256p., 9781948705189
Biography & Memoir
Putnam, $26, hardcover, 336p., 9780735218826
History

St. Martin's Press, $29.99, hardcover, 320p., 9781250169914
Social Science
Nan A. Talese, $27.95, hardcover, 304p., 9780385538800
Travel Literature

Mountaineers Books, $17.95, paperback, 208p., 9781680512366
Poetry
Mariner, $14.99, paperback, 112p., 9781328518125
Children's & Young Adult

Viking, $18.99, hardcover, 480p., ages 12-up, 9780451469939
Arthur A. Levine/Scholastic, $17.99, hardcover, 240p., ages 10-12, 9781338283372

The Stranger Inside
by Lisa Unger
isbn:

9780778308720


Park Row
September 17, 2019



an exclusive interview with bestselling author Lisa Unger

There's nothing formulaic about your bestselling novels—but when it comes to writing, you've definitely created a "formula" for success. Would you care to elaborate?
"A publishing contract is not a windfall—it's an opening to the writing life. But if you want to succeed, you have to roll up your sleeves, check your ego, and get to work. Writing is never a chore for me. I don't get frustrated. If I'm present for the work, then I know it's the best work I can do. And that's the goal every day—to write better than the day before. It never stops being about the words."

ALSO FEATURED ON THE
the big THRILL…
| | | | | |
| --- | --- | --- | --- | --- |
| | | | | |
MOTHER KNOWS BEST by KIRA PEIKOFF: Abby was a miracle, her DNA stitched together, genetically modified to prevent transmission of a fatal disease—but at what price? That's the chilling premise of Kira Peikoff's new domestic suspense, MOTHER KNOWS BEST. Find out more here.
BLACK NOWHERE by REECE HIRSCH: In Reece Hirsch's cyber-thriller, BLACK NOWHERE, brilliant college student Nata Fallone starts a website on the "Dark Web" as an experiment—and that's when things get really dark. Read more at The Big Thrill.
RULE OF CAPTURE by CHRISTOPHER BROWN: Justice rarely comes easy, even in a fair legal system. But what if the powers that be were jailing the opposition and using the courts as a tool of oppression? This is the system in Christopher's Brown's compelling new dystopian legal thriller, RULE OF CAPTURE. Find out more here.
WHAT SHE NEVER SAID by CATHARINE RIGGS: Welcome to Serenity Acres, where the super-rich go to die. This elite Santa Barbara enclave may appear bright and immaculate, but behind the iron gates, and beneath the manicured landscapes, lie dark secrets buried by golden shovels. Visit The Big Thrill for more.
ELEVATOR PITCH by LINWOOD BARCLAY: The action in Linwood Barclay's terrifying new thriller centers on a terrorist plot in which all of the elevators in Manhattan are brought to a grinding halt—some with people in them, and all with nail-biting consequence. Read more here.