From the Shelf
Women and Wildness: Forging New Paths in Alaska
Among explorers, hunters and fishermen, Alaska was long known perceived as a man's world. Women have often had to fight for the chance to love this harsh, beautiful land and prove they can handle its challenges.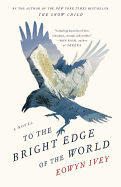 Sophie Forrester, military wife and aspiring photographer, is initially denied her chance to see Alaska when her husband is assigned to explore the Yukon Territory in 1885. But she faces her own challenges at the barracks in Vancouver, and (mild spoiler) does eventually get to see Alaska. Eowyn Ivey tells Sophie's story in her stunning second novel, To the Bright Edge of the World (Back Bay Books, $16.99).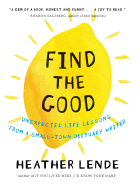 For memoirist and obituary writer Heather Lende, Alaska is home: she's spent decades living and working there. Her three books (If You Lived Here, I'd Know Your Name; Take Good Care of the Garden and the Dogs; Find the Good (Algonquin, $16.95) offer a welcome balance to Alaska's lonely wildness: the warm, colorful community of fellow residents that is necessary for survival.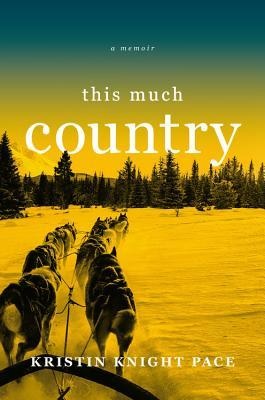 Kristin Knight Pace ended up in Alaska almost by accident, as a heartbroken divorcee. But her initial five-month stint turned into a decade, and now she runs a dog kennel with her husband. She chronicles the wonder, challenges and the grit required to complete two storied 1,000-mile dog races (the Iditarod and the Yukon Quest) in This Much Country (Grand Central Publishing, $27).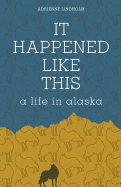 Adrienne Lindholm was unprepared for the rigors of backcountry life when she moved to Alaska after college. Nearly two decades later, she's carved out a home for herself and wrestled with fundamental questions about identity and motherhood. Her luminous memoir, It Happened Like This (Mountaineers Books, $16.95), chronicles her journeys out and back in, exploring her efforts to live and thrive in a gorgeous, demanding inner and outer landscape. --Katie Noah Gibson, blogger at Cakes, Tea and Dreams

In this Issue...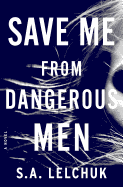 A protector of abused women must also prevent a new technological invention from being used worldwide for evil.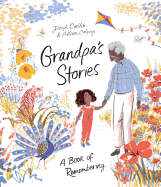 In the lyrical picture book Grandpa's Stories, a young girl finds solace in her cherished memories after the loss of her beloved grandfather.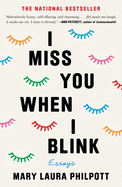 Mary Laura Philpott's hilarious and comforting essay collection will reassure women questioning their abilities and choices.
Review by Subjects:
Fiction ⋅ Mystery & Thriller ⋅ Science Fiction & Fantasy ⋅ Biography & Memoir ⋅ Political Science ⋅ Essays & Criticism ⋅ Children's & Young Adult

Upcoming Events
Jim Mattis with Rajiv Chandrasekaran
09/16/2019 - 7:00PM
Please note: This event was previously scheduled for July 22nd, but due to a change in the publication date of, Call Sign Chaos, the event has been rescheduled for September 16th. Tonight General Jim Mattis (Ret.), the 26th U.S. Secretary of Defense (January 2017 until his resignation in December 2018) travels to Seattle to speak about his new book, Call Sign Chaos (Random House), an account of his leadership roles in three wars to ultimately commanding a quarter of a million troops across the...
09/16/2019 - 7:00PM
Farooq Ahmed, a Los Angeles based writer and biochemist whose work has appeared in Nature and in the Financial Times, reads from Kansastan (7.13), a novel set in a dystopic Kansas besieged by its neighboring state, Missouri. "Halal fiction, blessed with an intensely stylized, lyrical syntax. The narrator's voice summons the faithful more clearly than a muezzin's call. Kansastan offers us the pure truth of divinity--or, closer to reality, a wildly intelligent caper."-Amitava Kumar....
09/17/2019 - 7:00PM
Seattle writer and literary community activist Kim Brown Seely celebrates publication of her debut book on its very publication day. Uncharted: A Couple's Epic Empty-Nest Adventure Sailing from One Life to Another (Sasquatch) chronicles that change of life when all children have grown and gone on their own way into the world - leaving those who have been parents to come to grips with who and what they are, as individuals and as a couple. This Kim Brown Seely and her husband did in the form of a...
09/17/2019 - 7:30PM
Please join us for an evening with Marie Forleo at Town Hall Seattle's Forum Space. Named by Oprah as a thought leader for the next generation, Marie presents her award-winning online show, Marie TV and podcast to her 1.5 million fans around the world. She is the founder of B-School, a transformative online business school and she has mentored young business owners at the Richard Branson Centre of Entrepreneurship. MarieForleo.com is one of Forbes magazine's Top 100 Websites for Entrepreneurs...
Speculations Sci-Fi & Fantasy Book Group
09/17/2019 - 6:30PM
This month's selection for reading and discussion is P. Djèlí Clark's The Haunting of Tram Car 015 (tor.com). Learn More
09/18/2019 - 11:30AM
Our friends at PJ Library, who do these song & storytimes designed for tots, toddlers, and those looking after them at a number of select bookstores in the area, visit as a regular feature of our Wednesday mornings. These are free and open to all and are usually thirty minutes of good fun, activity, and exploration of language, movement, and rhythm. Please join us in the Children's Section by the castle!
09/18/2019 - 7:00PM
One of the finest 'newer' novelists to come along in recent years, with Refuge and A Teaspoon of Earth and Sea, award-winning Dina Nayeri is here this evening with a powerful, telling first non-fiction work, The Ungrateful Refugee: What Immigrants Never Tell You (Catapult). "Dina Nayeri has written a vital book for our times. The Ungrateful Refugee gives voice to those whose stories are too often lost or suppressed. Braiding memoir, reportage and essayism, Nayeri allows those fortunate enough...
09/19/2019 - 7:00PM
Kira Jane Buxton's debut novel, Hollow Kingdom (Grand Central), has received many accolades and we've invited her to Elliott Bay to read from her work. Though this comic, dystopian novel is fiction, we've also invited her to discuss some of the scientific research on crows that helped inform some aspects of the story. "Hollow Kingdom is a nature book for our own age, an exuberant, glittering, hard-hitting mashup of Dawn of the Dead and The Incredible Journey. It's an adventure lit...
09/19/2019 - 7:30PM
Last seen hereabouts four years ago when he was here for the concluding volume of the Ibis trilogy of novels, Flood of Fire, Amitav Ghosh makes this welcome Seattle return with two books released since that last visit. Most recent, and just released, of these is a novel assured in voice and range, Gun Island (Farrar, Straus & Giroux). Not unrelated, the other recent book is a study of catastrophic climate change, and literature's response, The Great Derangement. "[Gun Island] is an...
Book Candy
Books That Would Make Great Video Games

Great Reads
Rediscover: Vonda N. McIntyre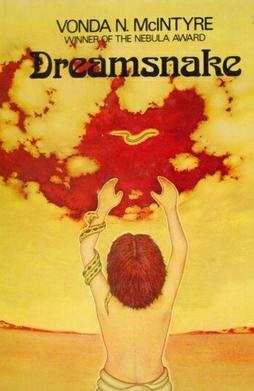 Science-fiction author Vonda N. McIntyre died on April 1 at age 70. She wrote novels, short stories and media tie-in books, especially for Star Trek, edited a groundbreaking anthology of feminist SF (Aurora: Beyond Equality), and founded the Clarion West Writing Workshop. She won the Hugo, Nebula and Locus awards for her 1979 novel Dreamsnake, and another Nebula for her 1997 novel The Moon and the Sun. McIntyre was the third woman to win a Hugo. She also founded Book View Café, an online publishing collective for member authors to sell their e-books.

Dreamsnake (1978), based on McIntyre's 1973 novella Of Mist, and Grass, and Sand, takes place in a post-apocalyptic world in which biotechnology has advanced far beyond the present day, and follows a tribal healer who relies on a small "dreamsnake" that produces hallucinogenic effects. The Moon and the Sun takes place in the court of King Louis XIV, where a mermaid-like sea creature is held captive. It was adapted into a film starring Pierce Brosnan in 2015.

The Writer's Life
Chris Rush: Memory, Childhood and Mad Love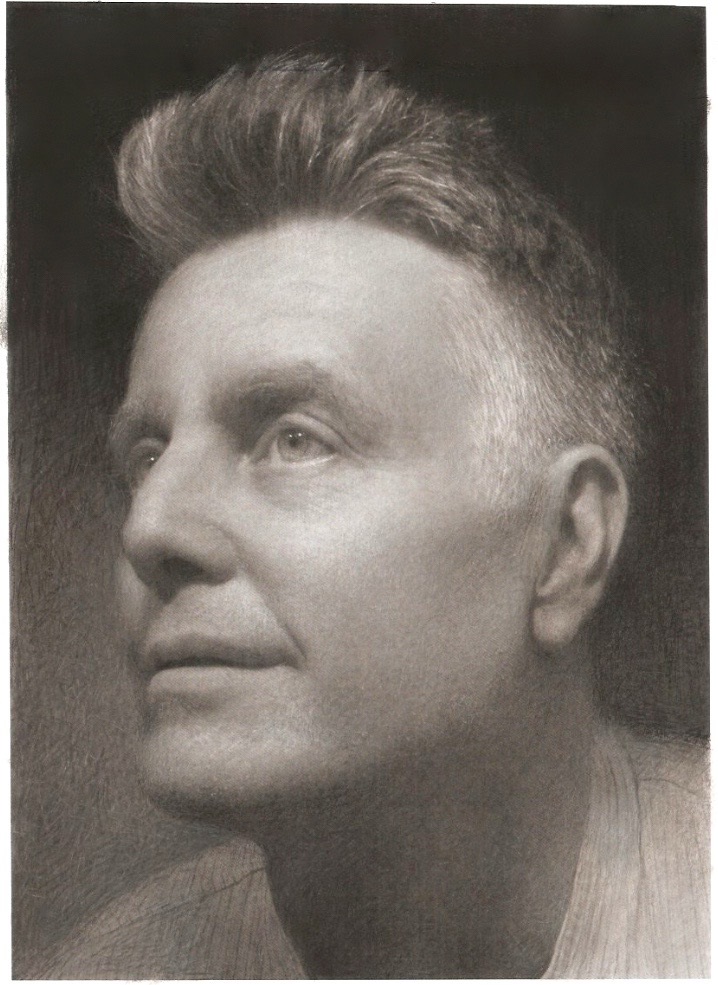 Chris Rush is an artist and designer, and author of The Light Years (Farrar, Straus and Giroux, $27; reviewed below), a candid and funny memoir of a remarkable childhood. At 13, Rush left behind his family in New Jersey to join his older sister in the Southwest. There, he dealt drugs, did drugs, explored the wilderness and became part of the counterculture, in spite of his tender age.
Why did you decide to write a memoir about this period of your life now?
I did not, over the course of my life, think very much about the events that are described in the book. I found art, I found love, I found a life. In my 40s, I started to travel, and I kept a travel journal. The further I got from home, the more I could remember it. I started to put things in my journal that amazed me, that I hadn't thought about in years. On a long train ride through central India with a friend, I started to tell him these stories. The more I talked, the bigger his eyes got. He said to me, "Chris, your life is so strange! Keep writing."
I decided to try to write these stories into some cogent fashion. When I began, I thought it was going to be a rowdy road trip of a book. As time went on, it got deeper and deeper--and weirder and weirder--and more intense. I worked for 10 years on the book, and I knew I had something I'd never read before.
You describe the details and feelings of being a child perfectly. How did you remember so much?
For the first two or three years, the only thing I did was write down everything I could remember. And I realized that I remembered far more than I had ever called upon, that memory is very holographic, and once you walk in one door, there's another door up ahead. I just kept walking through all these rooms and memories and reliving them.
After I had written down everything I could remember, I tested my recollections against my brothers, sisters and mother. They all gave me extensive interviews, particularly my mother. She is a very healthy 92-year-old woman who remembers everything perfectly; it's uncanny. The Light Years would not be the book it is without those interviews. We all agreed this was a crazy and wonderful time that will never happen again.
Throughout the process, I wanted to see if I could find the child's mind and the child's voice. It was the only way to make sense out of what we did and who we were. I crawled deep, deep down into my mind to recall what I was thinking and feeling. I tried to touch on the mad joy of childhood. It was a wonderful, wonderful experience.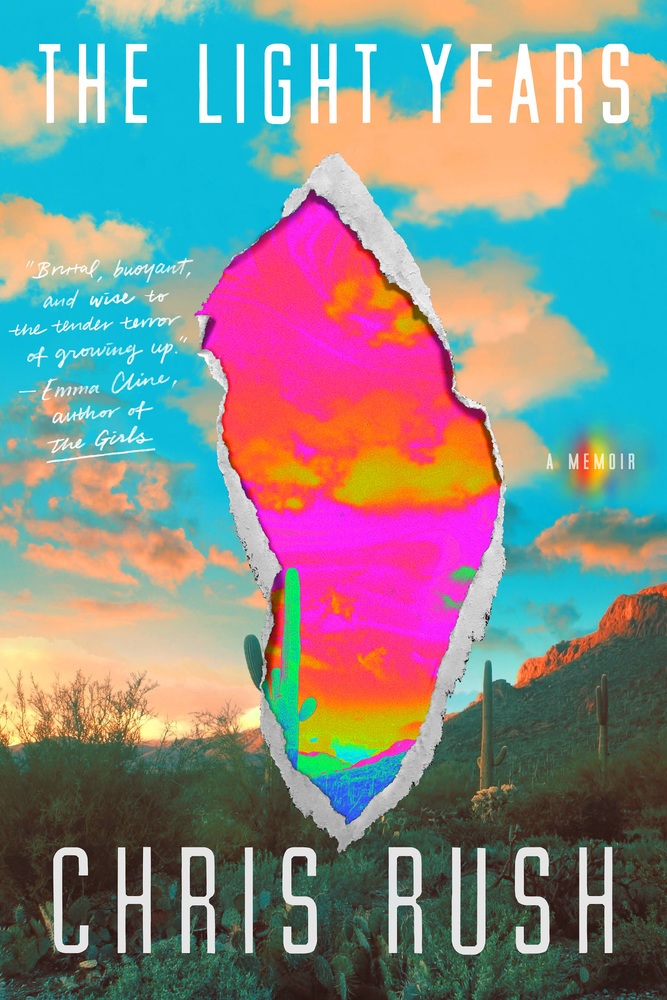 As an adult looking back, do you resent your mother for not protecting you?
The main discovery of the book for me was to understand that my mother probably loved my father more than she loved her children. As a child, I was the audience. My parents had an epic and dangerous love affair, full of jealousy and betrayal and endless arguments. As I've gotten older, I've realized, who hasn't dreamt of dangerous love? And though I did suffer in some ways, I have immense respect for love and romance.
My parents are that peculiar Great Depression-World War II generation who could never speak about love or pain. So I still have to use a great deal of deduction to understand their mad love, but I am a believer in mad love. I've made peace with whatever kind of confusion and neglect I experienced as a child. As I said to my mom, because she wept after reading the book, "You couldn't have saved me. I had to save myself." My mother is my oldest friend; I've known her for over 60 years. We have a long and complicated relationship, and this book is just a part of it. Yes, my mother was less than perfect, but she was at least fierce. I can look back on it and say, "My mother risked all for love," and that's kind of great.
Baking pies was a part of your recovery. Do you still bake pies?
I do! There is nothing like an apple pie in the fall. I've tried every weird version of what a pie should be, but when you get down to it, a golden apple pie coming out of the oven is the reason we live. When I started making pies at the end of the memoir, that was the beginning of finding my next life. It's when the joy came back. And there's nothing better than sharing a piece of pie! --Suzan L. Jackson, freelance writer and author of Book By Book blog

Book Reviews
Fiction
Scribner, $25, hardcover, 160p., 9781982109110
Doubleday, $24.95, hardcover, 256p., 9780385544030
Hub City Press, $16, paperback, 232p., 9781938235504
Mystery & Thriller

Flatiron, $27.99, hardcover, 336p., 9781250170248
Putnam, $27, hardcover, 320p., 9780525535539
Science Fiction & Fantasy
Titan Books, $14.95, paperback, 304p., 9781789090017
Biography & Memoir
Park Row, $24.99, hardcover, 336p., 9780778307785
Farrar, Straus and Giroux, $27, hardcover, 384p., 9780374294410
Political Science
House of Anansi Press, $14.95, paperback, 152p., 9781487005252
Essays & Criticism

Atria, $26, hardcover, 288p., 9781982102807
Children's & Young Adult

Abrams, $16.99, hardcover, 32p., ages 4-8, 9781419734984
Groundwood/House of Anansi, $19.95, hardcover, 160p., ages 10-14, 9781554989720