From the Shelf
Children's Books for Exploring
It's the peak of summer and, for young readers who may need a freeze pop and a break from the heat, here are some books to keep the mind engaged and the imagination active.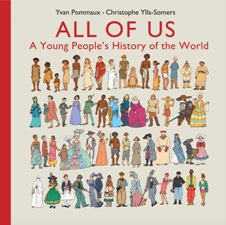 Yvan Pommaux and Christophe Ylla-Somers's All of Us: A Young People's History of the World (NYR Children's Collection, $29.95, ages 8-11) is packed with information for young inquisitive minds. Beginning with "vapor" turning into rain and the rain filling "the hollows of the earth," All of Us provides a highly illustrated account of the "history of the world." Told as a linear narrative, with events, actions and individuals highlighted throughout, children can read from front to back or dip in and out depending on their mood.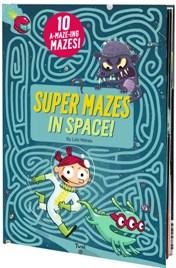 Super Mazes in Space! by Loïc Méhée (Twirl/Chronicle, $18.99) includes "10 a-maze-ing mazes" for ages 6-9. "Oh no! The Space News Network reports that the revolting villain Reducto is up to no good once again. He has invented the Galaxy Vacuum, a giant machine that shrinks galaxies, then sucks them up." It's up to Celeste and her alien partner--and readers--to "find and destroy that machine." Young puzzlers navigate their way through a series of mazes to get to the end of the book, traversing die-cut craters, lift-the-flap circuit boards and unfolding-universe mazes.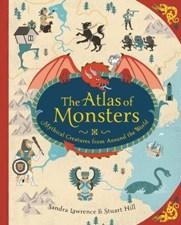 Sandra Lawrence and Stuart Hill's The Atlas of Monsters: Mythical Creatures from Around the World (Running Press, $19.99, ages 7-12) introduces an "extraordinary discovery": a 400-year-old atlas of monsters with a secret, coded message in its pages. Including letters from the monster-finder himself, tons of monster illustrations and abundant "annotations," the journal can be enjoyed from beginning to end, or readers can start and finish wherever they please. With so much to explore--and a puzzle to solve, too!--readers are likely to feel like monster-finders themselves. --Siân Gaetano, children's and YA editor, Shelf Awareness

In this Issue...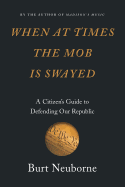 Civil liberties lawyer Burt Neuborne probes the state of American democracy and suggests citizen actions to "put the brakes on a runaway train."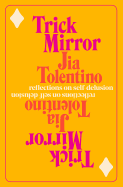 Jia Tolentino chronicles an era where Instagram influencers peddle laxative teas, Amazon tracks users' every move and feminism is the market's hottest commodity.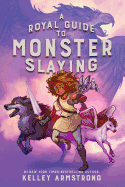 Twelve-year old Princess Rowan must prove herself worthy of becoming the next royal monster hunter in this first installation of a new middle-grade series.
Review by Subjects:
Fiction ⋅ Mystery & Thriller ⋅ Biography & Memoir ⋅ Political Science ⋅ Essays & Criticism ⋅ Religion ⋅ Children's & Young Adult

Book Candy
Finding a Literary BFF

Great Reads
Rediscover: Toni Morrison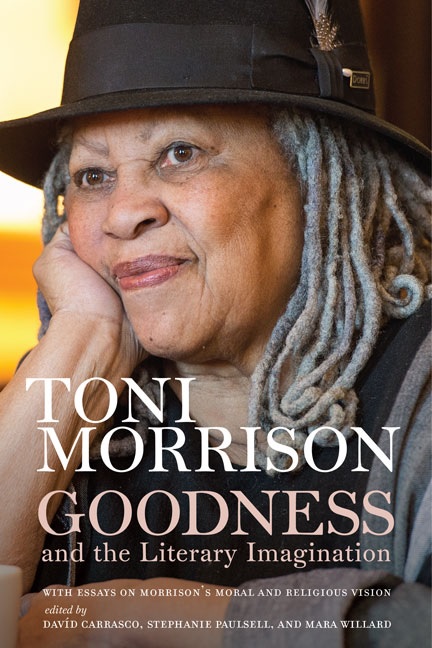 Toni Morrison, the first African American woman to win the Nobel Prize in Literature, died on August 5 at age 88. Her many other honors include the 1988 Pulitzer Prize for
Beloved
, the National Book Foundation's Medal of Distinguished Contribution to American Letters in 1996 and the Presidential Medal of Freedom in 2012. From 1967 to 1983, Morrison worked as an editor at Random House--the first female African American editor in company history--where she published Gayl Jones, Toni Cade Bambara, Henry Dumas, Huey P. Newton, Muhammad Ali and Angela Davis. She was also a longtime Princeton professor. In the citation for her Nobel Prize, the Swedish Academy called Morrison an author "who in novels characterized by visionary force and poetic import, gives life to an essential aspect of American reality."
Morrison's first novel,
The Bluest Eye
, was released by Holt, Rinehart & Winston in 1970. Knopf published her other novels, including
Sula
(1973),
Song of Solomon
(1977),
Tar Baby
(1981),
Jazz
(1992),
A Mercy
(2008) and
God Help the Child
(2015). She also co-wrote the children's books
Please, Louise
(2014),
Peeny Butter Fudge
(2009) and
The Book of Mean People
(2002) with her son Slade. Morrison's nonfiction works include
Playing in the Dark: Whiteness and the Literary Imagination
(1992) and
What Moves at the Margin: Selected Nonfiction
(2008). In October, the University of Virginia Press will release Morrison's
Goodness and the Literary Imagination
, featuring her 2012 Ingersoll Lecture at Harvard University ($27.95, 9780813943626).

The Writer's Life
Reading with... Miciah Bay Gault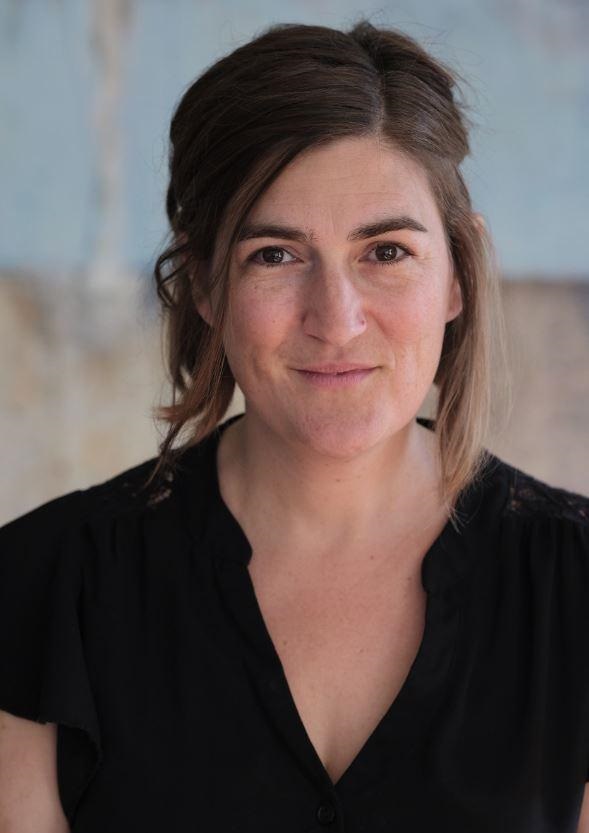 photo: Daryl Burtnett
Miciah Bay Gault's debut novel, Goodnight Stranger (just out from Park Row), was described by Cosmopolitan as "one of the best literary thrillers you'll read this year." Her fiction and essays have been published in Tin House, the Southern Review and Agni. Gault was the editor of Hunger Mountain for nine years, and now teaches in the MFA in Writing & Publishing program at Vermont College of Fine Arts and coordinates the Vermont Book Award.
On your nightstand now:
The stack of books on my nightstand literally towers over me while I sleep. And I add books faster than I read them, for sure. My mom was visiting recently, and she told me she was worried about me. "There's just no way you're going to get through all these books," she said. "It must make you feel so stressed out." But she's wrong about that. It makes me feel rich.
I'm flying through Mostly Dead Things by Kristen Arnett, and I love how dark and funny it is. I've also started Berlin by Jason Lutes, a graphic novel so stunning I literally exclaim out loud as I'm reading it. Other books on my nightstand that I can't wait to read are Disappearing Earth by Julia Phillips, The Changeling by Victor LaValle, Little Fires Everywhere by Celeste Ng, Leading Men by Chris Castellani, An American Marriage by Tayari Jones, Sea People: The Puzzle of Polynesia by Christina Thompson and Boomer1 by Dan Torday (which I'm reading for the third time).
Favorite book when you were a child:
Emily of New Moon by Lucy Maud Montgomery was hands down the favorite, most beloved book of my childhood. Everyone was reading Anne of Green Gables, but no one knew about Emily. There are actually three books in the Emily series, and I've reread them almost every year since I was 11. These books shaped the way I think about love, friendship, beauty and ambition.
Your top five authors:
I'm a Shirley Jackson devotee--her novels, short stories and memoir. The Haunting of Hill House is devastating and beautiful and hilarious, with sentences so precise and gleaming they hurt. I love Wilkie Collins, who also is funny, strange and just a great storyteller. George Saunders's stories changed the way I thought about fiction, flung open all the doors to make more room for humor, empathy, generosity. I love Kelly Link, especially Get in Trouble. And Kathryn Davis's writing shocks me over and over again, its beauty and strangeness, every line a challenge, a revelation.
Book you've faked reading:
I kind of made it through Moby-Dick. I know it's everyone's favorite, but I definitely skipped a few (hundred) pages there in the middle.
Book you're an evangelist for:
Mr. Splitfoot by Samantha Hunt. Surprising, deeply strange with gorgeous sentences. It's both a love story and a ghost story, and I'm pretty sure it's the most romantic book I've ever read.
Book you've bought for the cover:
I just saw the cover for Clare Beams's new book The Illness Lesson, which is out in February 2020, and it's SO beautiful. I'll buy that one for the writing, but I'll swoon over the cover, too. I loved the lush, sensual cover of If You Leave Me by Crystal Hana Kim. I have to mention, too, that I always, always love Two Dollar Radio book covers, like Melanie Finn's The Underneath.
Book you hid from your parents:
Delta of Venus by Anaïs Nin. I didn't exactly hide it--I grew up in a pretty sex-positive family--I mean I found the book on my mom's bookshelf. But I certainly didn't read it on family vacation! When I was 11, I read Victor Hugo's The Hunchback of Notre Dame, and although there was no reason to hide it, I remember thinking: this book is too much for me, too old for me. The intensity of longing and heartache felt like it would crush me.
Book that changed your life:
Years ago, a handsome fisherman gave me a copy of his favorite book, The River Why by David James Duncan. I thought it would be all about fishing, but it was also about love. The book turned out to be delightful, and so did the fisherman. Reader, I married him.
Favorite line from a book:
The line that's running through my head is from a poem in Jody Gladding's the spiders my arms: "questions to ask the river before you dive." It's funny because the poem is arranged on the page so that it can be read in multiple ways--vertically, horizontally, etc. So the line itself is only one of many lines you might see. The poem is engraved on a mirror at the Vermont Studio Center, and it's been echoing in my mind ever since I saw it there.
I've also always loved the ending of Tobias Wolff's short story "Bullet in the Brain." "They is, they is, they is." And a line from John Cheever's "The Country Husband" replays in my mind all the time: "She's my blue sky. After sixteen years, I still bite her shoulders."
Five books you'll never part with:
First, Carmen Maria Machado's Her Body and Other Parties, which is such a joy and a fierce pleasure to read, every sentence. Second, The Stories of John Cheever. Cheever has fallen out of fashion, and I get why, but when I first read his short stories in college, I fell in love with them: the wild obsessions, the bizarre treatment of time, the veering away from sanity. Third, Jane Austen's Emma. Actually, all of Jane Austen. Fourth, The Grey Lady and the Strawberry Snatcher by Molly Bang, our favorite children's books, and a work of true genius: dark and strange and beautiful. Fifth, Dreyer's English: An Utterly Correct Guide to Clarity and Style, Benjamin Dreyer's book, which is a delightful celebration of the beauty and order of the sentence.
Book you most want to read again for the first time:
Chris Adrian's novel The Great Night. I love to be surprised by fiction, and this otherworldly retelling of A Midsummer Night's Dream delighted me.
Recent reads you recommend:
A few books I've read recently have left me stunned and grateful because of their mastery or innovation or exquisite storytelling: Pachinko by Min Jin Lee; What It Means When a Man Falls from the Sky by Lesley Nneka Arimah; In the House upon the Dirt Between the Lake and the Woods by Matt Bell; This House Is Not for Sale by E.C. Osondu; the YA horror novel Five Midnights by Ann Dávila Cardinal; and a series of chapter books called Dory Fantasmagory by Abby Hanlon, which is brilliantly funny for kids and parents.

Book Reviews
Fiction
Berkley, $16, paperback, 448p., 9780451489425
Atria, $27, hardcover, 304p., 9781451608915
Gallery Books, $16, paperback, 368p., 9781982105549
Mystery & Thriller
Houghton Mifflin Harcourt, $24, hardcover, 336p., 9781328614193
Ballantine, $27, hardcover, 432p., 9781524796747
Minotaur, $26.99, hardcover, 400p., 9781250293947
Biography & Memoir
Dey Street, $26.99, hardcover, 256p., 9780062863928
Political Science

The New Press, $25.99, hardcover, 192p., 9781620973585
Essays & Criticism

Random House, $27, hardcover, 320p., 9780525510543
Religion
Thomas Nelson, $24.99, hardcover, 224p., 9781400215324
Children's & Young Adult

Puffin Books, $16.99, hardcover, 288p., ages 10-14, 9780735265356
Sourcebooks Fire, $10.99, paperback, 352p., ages 14-up, 9781492671015
Charlesbridge Publishing, $15.99, hardcover, 32p., ages 3-7, 9781580898331
---