From the Shelf
Your Guide to Gifts
When the holidays roll around, I start a whole stress habit: listing the people I need to buy gifts for, feeling on top of things, then doing nothing else about it, week after week until it's crunch time. But gift giving doesn't have to be a long sweaty nightmare, especially when you have your local indie bookstore as your secret weapon! Below, you'll find reviews of 15 of our gift recommendations, and to start things off, I have a few more suggestions.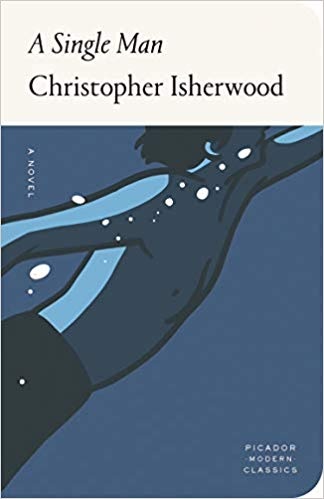 Picador has been reissuing modern classics in marvelous, pocket-sized new hardcovers for the past few years. Most recently, this gorgeous little series included A Single Man by Christopher Isherwood, The Hours by Michael Cunningham, The Lottery and Other Stories by Shirley Jackson and The Great Fire by Shirley Hazzard, with covers designed by Rodrigo Corral and illustrated by Anna Parini (each $16). In addition to being perfectly sized as stocking stuffers, their elegant bindings have a collectible quality sure to live handsomely on anyone's bookshelf.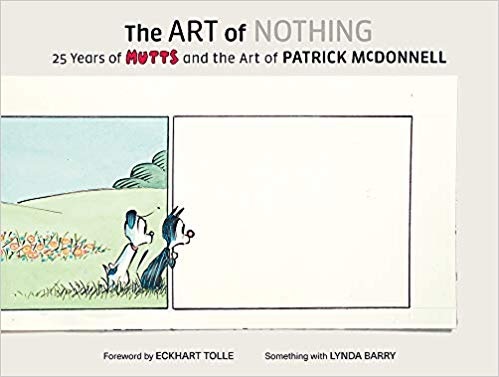 For the completist, I'd like to draw your attention to The Art of Nothing: 25 Years of Mutts and the Art of Patrick McDonnell (Abrams ComicArts, $40). Not only are the delightful Mutts comic strips presented with their original newspaper run dates, the book also contextualizes them alongside McDonnell's sketches and sundry that later yielded the finished products. What's more, at the back, an illustrated correspondence with fellow comics artist Linda Barry closes the collection on a heartwarming note.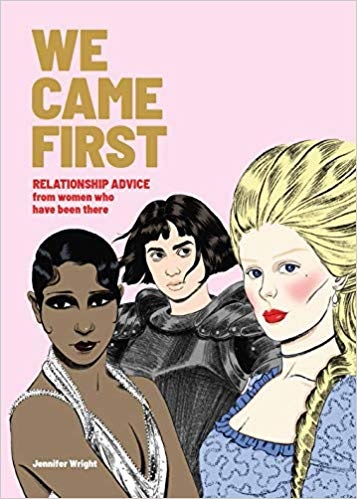 And lastly, We Came First: Relationship Advice from Women Who Have Been There by Jennifer Wright (Laurence King, $19.99). These aren't your typical advice columns, as they're imagined to have been written by the likes of Cleopatra and Julia Child. And quite hilariously so! Maybe it seems tactless to give your friends and family the gift of (I'm sure totally warranted) advice, so let Dorothy Parker, for instance, do it instead.

In this Issue...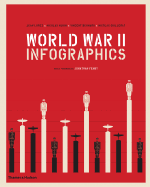 by Nicolas Aubin , Vincent Bernard , Nicolas Guillerat , Jean Lopez
World War II: Infographics is the perfect gift for World War II buffs and data hounds.

The elegant handcrafted holiday gift that Joni Mitchell gave to her friends in 1971 is now available in a gorgeous facsimile edition for fans.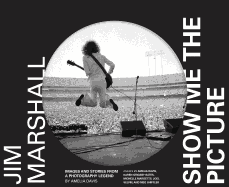 Essays by those who knew rock 'n' roll, jazz and civil rights photographer Jim Marshall are woven throughout glossy pages displaying his celebrated images.
Review by Subjects:
History ⋅ Body, Mind & Spirit ⋅ Health & Medicine ⋅ House & Home ⋅ Pets ⋅ Humor ⋅ Performing Arts ⋅ Art & Photography

Upcoming Events
Strange Fruit group reading Poems on the Death Penalty
11/17/2019 - 3:00PM
This afternoon's group reading features contributors to Strange Fruit: Poems on the Death Penalty (Wildflower Press), an anthology of poetry edited by Sarah Zale and Terry Persun. "For poets of activism, compassion and empathy for individuals on death row, and for those directly affected by their crimes, is not enough. It is hoped that the emotions evoked by the poems within these pages prompt the reader to self-reflection and action for social change."-from the Introduction. Today's readers...
11/18/2019 - 7:00PM
A Seattle visit made possible by the University of Washington's South Asia Center gives readers here a chance to see renowned anthropologist and author Alpa Shah, here from London where she is professor at the London School of Economics and Political Science. Her books include In the Shadows of the State and, most recently, the compelling Nightmarch: Among India's Revolutionary Guerrillas (Hurst). Embedded with a platoon of Naxalites, one of the longest-running insurgencies in the world, Alpa...
Speculations Sci-Fi & Fantasy Book Group
11/19/2019 - 6:30PM
This month's selection for reading and discussion is Laura Anne Gilman's novel Silver on the Road (Saga Press/Gallery). Learn More
11/19/2019 - 7:30PM
Richard Louv, as much, if not more, anyone else, has helped kindle awareness of the need to connect children to the natural world. He has done this through a vital series of books - Last Child in the Woods, The Nature Principle, Vitamin N, and his newest, which he visits with tonight, Our Wild Calling: How Connecting Animals Can Transform Our Lives - and Save Theirs (Algonquin Books). "These pages weave a wondrous tapestry in which we all are crucial threads. It's a picture of our own creation...
Lynda V. Mapes & David B. Williams
11/20/2019 - 7:00PM
Two Seattle writers with a long history of writing about the natural world celebrate new paperback editions published by University of Washington Press. Lynda V. Mapes' The Witness Tree follows the story of a Harvard Forest oak tree studied continuously since the dawn of the Industrial Revolution. Known for her coverage of the taking down of the Elwha dam in books such as Elwha: a River Reborn, Lynda Mapes writes for the Seattle Times and has covered the protests at Standing Rock, the...
Clifford Thompson with Charles Johnson
11/20/2019 - 7:00PM
Clifford Thompson, author of What It Is: Race, Family, and One Thinking Black Man's Blues (Other Press) appears with his friend, Seattle writer Charles Johnson tonight in what will likely be a night to remember. Clifford Thompson's work has appeared in publications including The Best American Essays 2018, Washington Post, Wall Street Journal, Threepenny Review, and Village Voice. He is the recipient of a Whiting Award for nonfiction and teaches at New York University, Sarah Lawrence College,...
11/20/2019 - 11:30AM
Our friends at PJ Library do these song & storytimes designed for tots, toddlers, and those looking after them at a few select bookstores in the area and visit as a regular feature of our Wednesday mornings. These are free and open to all and are usually thirty minutes of good fun, activity, and exploration of language, movement, and rhythm. Please join us in the Children's Section by the castle!
Book Candy
Asterix's First Female Hero in 60 Years
"Meet Adrenaline: Asterix gets first female hero in 60-year history," the Guardian reported.
---
Buzzfeed shared "16 Tweets English majors will feel personally attacked by."
---
Quirk Books advised readers on "how to survive a horror novel, from beginning to end."
---
Mental Floss shared "13 reading tips from Theodore Roosevelt."
---
Natalie Portman "flips out over getting a copy of The Baby-Sitters Club," signed by author Ann M. Martin, People reported.
---
Australian novelist Kylie Tennant's hut is a "cozy coastal retreat, turned campground."

Great Reads
Rediscover: Humans of New York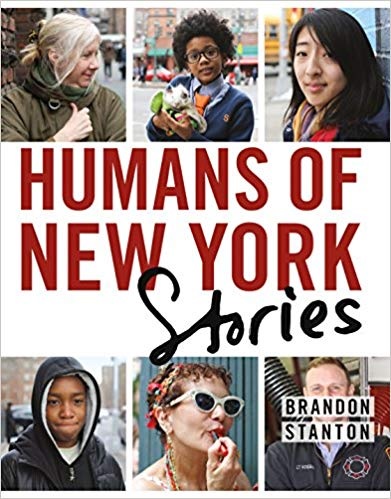 In 2010, Brandon Stanton began taking photographs of people he met on the streets of New York City. Humans of New York, a blog where Stanton posted these photos alongside quotes by his subjects, quickly gained millions of followers. In 2013, St. Martin's Press published a collection of 400 photos from Stanton's blog. The book, also called Humans of New York, became a massive bestseller and remains popular to this day. Little Humans (Farrar, Straus and Giroux), which collects photos of kids for kids, came out out in 2014. Humans of New York: Stories (2015) expands on the quotes and life stories shared by Stanton's latest subjects. It is available from St. Martin's Press ($29.99, 9781250058904). --Tobias Mutter
Book Reviews
History

Thames & Hudson, $40, hardcover, 192p., 9780500022924
Body, Mind & Spirit
Workman, $27.50, hardcover, 224p., 9781523506286
Health & Medicine
Ten Speed Press, $18, hardcover, 160p., 9780399582813
House & Home
Artisan, $24.95, hardcover, 272p., 9781579657765
Pets
Prestel, $19.95, paperback, 176p., 9783791384948
Chronicle, $24.95, hardcover, 176p., 9781452176796
Humor
Atria, $14.99, hardcover, 128p., 9781982127442
Performing Arts

Houghton Mifflin Harcourt, $40, hardcover, 136p., 9780358181729
Running Press, $20, hardcover, 232p., 9780762466641
Art & Photography

Chronicle, $55, hardcover, 288p., 9781452180373
Firefly Books, $29.95, hardcover, 128p., 9780228101833
Thames & Hudson, $34.95, hardcover, 16p., 9780500239964
Tra Publishing, $75, hardcover, 290p., 9781732297869
Princeton Architectural Press, $19.95, hardcover, 144p., 9781616898533
Penguin Books, $30, paperback, 144p., 9780143134077

Under Occupation
by Alan Furst
isbn:

9780399592300


Random House
November 26, 2019



an exclusive interview with
bestselling author Alan Furst

Although you are now considered America's preeminent author of historical spy fiction, you came to the genre almost by accident while living in France in the '80s. Would you please expand on this?
"I had written books before—not very good books, to tell you the honest truth. They say novelists don't come in until their 40s, and that was certainly true of me. I was able to write and publish books earlier than that, but really, they're not very good. And the other thing is, I didn't have what I call traction. That's a big word for me in writing. That's when you really know what you're doing and where you're going and how it all works. So there I was in Paris wanting to write a panoramic spy novel, and I wrote Night Soldiers, which is, I think, a very good book."

ALSO FEATURED ON THE
the big THRILL…
| | | | | |
| --- | --- | --- | --- | --- |
| | | | | |
BREAK THE SILENCE by D. K. HOOD: D. K. Hood's seventh book in the Kane and Alton thriller series, BREAK THE SILENCE, is hard to put down. Once you're caught in the web of Black Rock Falls, you won't want to extricate yourself until the perpetrator is revealed. Find out more here.
BLUE MOON by LEE CHILD: Once in a blue moon, things turn out just right. Unfortunately for Jack Reacher, this isn't one of those times. In the latest from New York Times bestselling author Lee Child, Reacher is in a heap of trouble. Read more at The Big Thrill.
EVERY STOLEN BREATH by KIMBERLY GABRIEL: Kimberly Gabriel was living in Chicago when in 2011, a series of "flash mob" attacks swept through a proclaimed safe part of the city—a little too close to home. So she did what every aspiring author would do—she wrote a young adult thriller about them. Find out more here.
RED SPECTER by ANDREWS AND WILSON: In the world of military thrillers, authenticity is key. And you won't find a book better tuned in to today's geopolitical reality than the latest Tier One novel from Brian Andrews and Jeffrey Wilson, RED SPECTER. Visit The Big Thrill for more.
BLIND SEARCH by PAULA MUNIER: After the success of A Borrowing of Bones, USA Today bestselling author Paula Munier returns with her second book in the Mercy and Elvis Mystery series, BLIND SEARCH—which happens to be inspired by a true story. Read more here.