From the Shelf
A Bookish Rainbow of Possibilities
Jhumpa Lahiri next to Flavia de Luce. Agatha Christie stacked atop Anne Lamott. E.B. White's essays, cheek by jowl with Anne of Green Gables. My bookshelves look totally different these days--since I moved to a new apartment this summer and agreed to let my sister color-code them.
I was skeptical. What type-A bookworm wouldn't be? I'd always arranged my books carefully by genre, then by author. I thought I wouldn't be able to find anything. But the new arrangement is both gorgeous and surprisingly accessible. Bonus: I'm rediscovering some titles when they catch my eye from their reshuffled positions.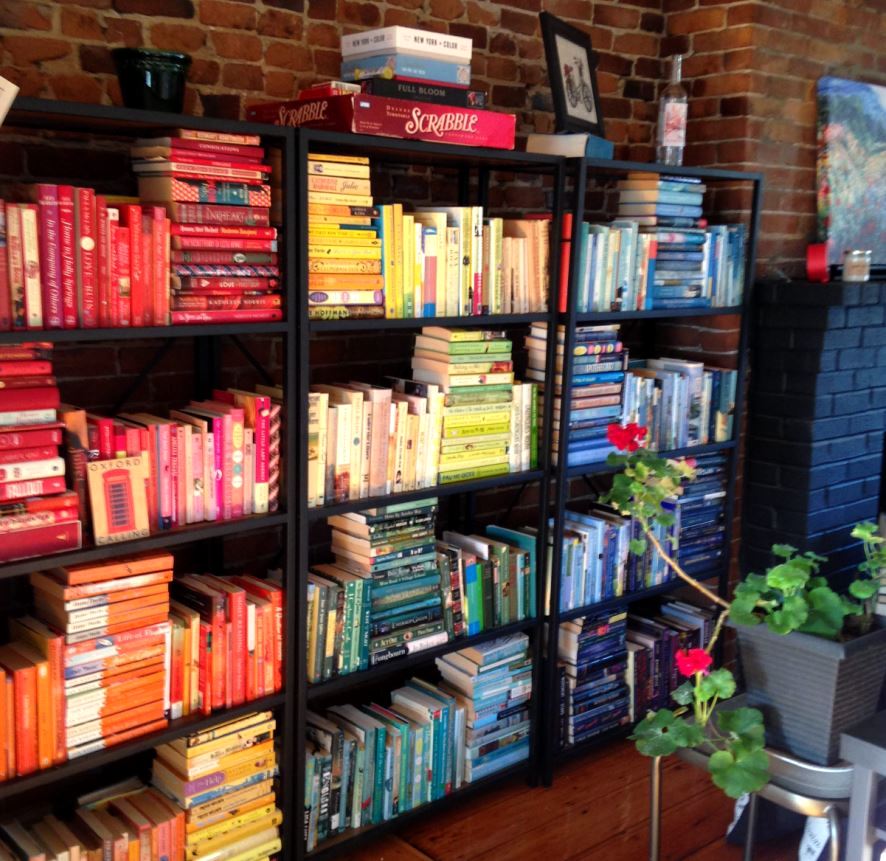 Favorites from several years ago, like Rebecca Pacheco's Do Your Om Thing (Harper Wave, $16.99) or Andi Teran's Ana of California (Penguin, $16), wink at me constantly these days. I'm rereading the Harry Potter series again, and searching for each multicolored spine (I have the British editions) is a mini-treasure hunt. And my poetry collections (heavy on the Mary Oliver) are scattered throughout, prompting me to pull them out and read a poem or two.
It's especially fun when a friend asks about a book: let me see where that is. Oh, yes, the cover is blue, but the spine might be red. Some series, like Laurie R. King's excellent Mary Russell mysteries, are scattered all over the place. A few, like my Penguin-orange Thursday Next adventures (Penguin, $17), are happily, haphazardly stacked together (with Ann Patchett's essays [Harper Perennial, $16.99] and Life of Pi [Houghton Mifflin Harcourt, $15.95]). And on the fireplace, a tower of black-spined classics (like The Count of Monte Cristo [Penguin, $16]) shares space with newer stunners, including Kate Quinn's The Huntress (HarperCollins, $16.99).
My bookshelves are still a snapshot of my reading life, but these days, the picture is a much more colorful one. I'm savoring the rainbow it creates along my walls, and the unexpected pleasure of beloved volumes, seen in a vivid new way. --Katie Noah Gibson, blogger at Cakes, Tea and Dreams

In this Issue...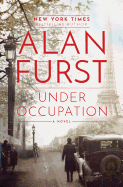 Fans of Furst's Night Soldiers books won't want to miss this insightful, intelligent spy novel.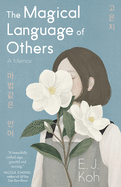 Letters from mother to daughter shed glimmering light on reunions, reconciliation, immigration, heritage and familial love.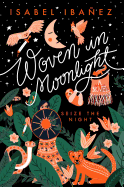 Ximena seeks to overthrow a false king in Isabel Ibañez's YA debut adventure.
Review by Subjects:
Fiction ⋅ Mystery & Thriller ⋅ Graphic Books ⋅ Biography & Memoir ⋅ Health & Medicine ⋅ Travel Literature ⋅ Poetry ⋅ Children's & Young Adult

Upcoming Events
01/28/2020 - 7:00PM
This evening's program features founder and president of PETA, Ingrid Newkirk, author with Gene Stone of Animalkind: Remarkable Discoveries About Animals and Revolutionary New Ways to Show Them Compassion (Simon & Schuster). In the last few decades, a wealth of new information has emerged about who animals are—intelligent, aware, and empathetic. Studies show that animals are astounding beings with intelligence, emotions, intricate communications networks, and myriad abilities. In Animalkind...
01/29/2020 - 7:30PM
Investigative journalist Andrea Bernstein is here with a book that is also expected to cause ripples and make news, with her deeply researched new book, American Oligarchs: The Kushners, the Trumps, and the Marriage of Money and Power (W.W. Norton). Hundreds of interviews and over 100,000 pages of documents have gone into this sordid story. "A sweeping story of two American families … How did these 'self-made men' really get made? With donations, favors, intimidation, and other people's money...
01/29/2020 - 7:00PM
Back in Seattle a year after her timely non-fiction book, Maid: Hard Work, Low Pay, and a Mother's Will to Survive (Hachette), Stephanie Land makes this welcome return for its paperback release. "Stephanie Land strips class divisions bare in her phenomenal memoir Maid, providing a profoundly important expose on the economy of being a single mother in America. This is the warrior cry from the tired, the poor, the huddled masses, reminding us to change our lives and remember how to see each...
01/29/2020 - 7:00PM
Two top Washington Post journalists, national investigative reporter Carol Leonnig and White House bureau chief Philip Rucker hold forth here this evening for their all-too-timely, all-too-telling new book, A Very Stable Genius: Donald J. Trump's Testing of America (Penguin Press). These two have been at the heart of things since Donald Trump assumed the presidency, helping give context to a time and regime that has fairly shattered most ways of assessing or realizing - at least doing so. It's...
01/29/2020 - 11:30AM
Our friends at PJ Library, who do song & storytimes designed for tots, toddlers, and those looking after them, visit as a regular feature of our Wednesday mornings. These are free and open to all and are usually thirty minutes of good fun, activity, and exploration of language, movement, and rhythm. Please join us in the Children's Section by the castle!
01/30/2020 - 7:00PM
Los Angeles writer Crissy Van Meter's novel, Creatures (Algonquin) invites readers to contemplate what it means to "grieve, to love, to experience love informed by grief, and to love someone who isn't always good." "Creatures is the kind of beautiful book that makes you want to lick the salt from its pages. It's so physically present you can feel the waves hit your body, smell the sea life, hear the roar of the ocean as your hair whips around your face in the breeze. Crissy Van Meter has...
01/30/2020 - 7:30PM
Please join us as Isabel Allende reads from and discusses her novel, A Long Petal of the Sea (Ballantine), or Largo pétalo de mar (Vintage Español). Each ticket ($35) admits one person to the event and includes either a copy of A Long Petal of the Sea (in English) OR a copy of Largo pétalo de mar (in the original Spanish edition). We're sorry but this event does not include a booksigning. Additional copies of both Isabel Allende's books (both in English and in Spanish) will be sold at...
01/31/2020 - 7:00PM
Prior to December 2018, no individual had ever crossed the landmass of Antarctica alone, without support and completely human powered. Yet, explorer and endurance athlete Colin O'Brady was determined to do just that, even if, ten years earlier, there was doubt that he'd ever walk again normally. He set three mountaineering world records before turning to this historic Antarctic challenge, a story he tells in his book, The Impossible First: From Fire to Ice--Crossing Antarctica Alone (Scribner...
Book Candy
Writers Who Adapted Their Books into Screenplays
Quirk Books showcased "writers who adapted their own screenplays."
---
The New York Public Library asked: "How well do you know Patience and Fortitude?"
---
"T.S. Eliot's intimate letters to confidante unveiled after 60 years," the Guardian reported.
---
"A day in the life: inside the NY Times Book Review process." (via FOX5)
---
The Old Sheep Shop, where Alice Liddell, the major inspiration for Lewis Carroll's Alice in Wonderland, "once bought sweets is now a book-themed commercial curiosity," Atlas Obscura noted.

Great Reads
Rediscover: Prozac Nation
Elizabeth Wurtzel, whose 1994 memoir
Prozac Nation: Young and Depressed in America
drew attention to clinical depression and popularized an unflinching style of confessional writing,
died on Tuesday at age 52
. Wurtzel grew up on Manhattan's Upper East Side and attended Harvard, where she wrote for the
Harvard Crimson
. She later moved to Greenwich Village and worked as a pop music critic for the
New Yorker
and
New York Magazine
. She graduated from Yale Law School in 2008. Wurtzel was also the author of
Bitch: In Praise of Difficult Women
(1998) and
More, Now, Again: A Memoir of Addiction
(2002).
As an undergraduate, Wurtzel struggled with atypical depression, which was eventually treated with the antidepressant Prozac. In her afterword to the 1995 edition of
Prozac Nation
, Wurtzel wrote: "If
Prozac Nation
has any particular purpose, it would be to come out and say that clinical depression is a real problem, that it ruins lives, that it ends lives, that it very nearly ended my life; that it afflicts many, many people, many very bright and worthy and thoughtful and caring people, people who could probably save the world or at the very least do it some real good, people who are too mired in despair to even begin to unleash the lifespring of potential that they likely have down deep inside." It is available from Mariner Books ($16.99, 9780544960091). --
Tobias Mutter
The Writer's Life
Kiersten White and Carolyn Nowak Take on the Buffyverse

More than 20 years after it premiered, the world of Buffy the Vampire Slayer continues to thrill audiences. Old fans remember the Buffyverse fondly, while new iterations of her story pull in fans from younger generations. Two writers who know this landscape well are Kiersten White and Carolyn Nowak. Both of their Buffyverse novels--White's young adult Chosen (Simon Pulse, $18.99) and Nowak's middle-grade graphic novel Buffy the Vampire Slayer: The Cursed Coven (Little, Brown, $13.99)--are on sale now. Here, they discuss their love for the Chosen One herself and the challenges of writing in the Buffyverse.
Kiersten White: First of all, please tell me your Buffy origin story. When did you discover Buffy?
Carolyn Nowak: I'm honestly not sure! I had never really been interested in Buffy because I knew it was about this very feminine person who was "also" tough. As a kid I was neither of those things and resented girls who were! Really not sure when I let myself succumb, but... I was like, hey, this is also sorta gay, isn't it! So I stuck around. What about you--any absolute favorite episodes of Buffy?
White: An impossible question! But I might say "Buffy vs. Dracula" for the sheer joyful camp of it. Along those lines, why do you think Buffy has stayed so present in pop culture, far more so than most similarly popular series that aired at the same time?
Nowak: Because it's delicious. It has fun with itself. I don't think Joss Whedon's quippy dialogue style belongs in most places, actually, but it works so well with the deadpan dealings of teenage vampire slaying.
White: You made some really thoughtful and interesting narrative choices. First and foremost, you took Buffy out of California and sent her to... Cleveland. Why did you decide to shift the narrative? (And how much do I love you for presenting the alternate reality where Buffy becomes the Cleveland Heckmouth Slayer instead of the Sunnydale one?)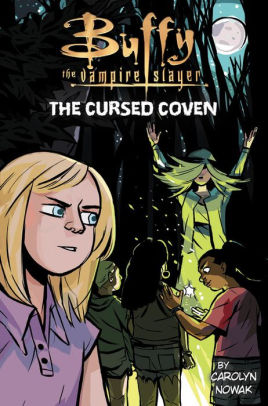 Nowak: I think the purpose of sending Buffy to Cleveland was to freshen things up. Maybe it's what gave us an excuse to mess with the recognized premise of Buffy and send her to middle school. It was my editor's choice. There's apparently a throwaway line in the show about there being a "heck"mouth in Cleveland.
More than anything else I did with these books, I am proud of the Watcher swap. We were never going to have Giles--that would complicate our fresh new reality--and I suggested a woman. I love Giles, but I always found his presence dissatisfying.
Please, if I am remembered for anything, let it be Winnifred Sparks, my self-insert. My obviously gay, big-hipped, Volvo-driving, novelty-tie-wearing watcher. Let that be my contribution.
Now the main character in Slayer attends an academy for the supernaturally gifted. Did the Harry Potter series loom large while you were writing about it? If not, what special challenges did this concept present to you?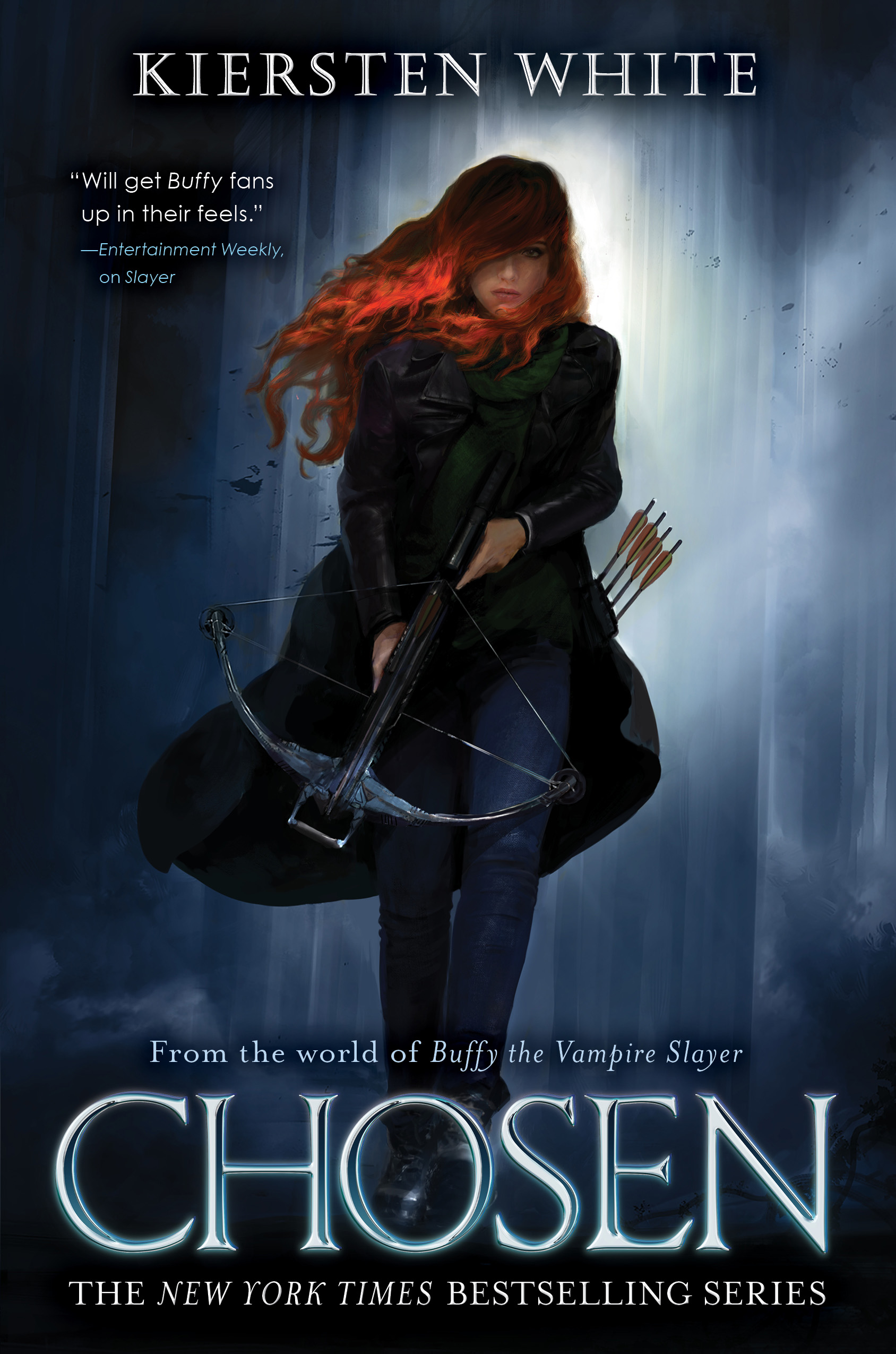 White: While I share most Americans' fascination with boarding schools--and my initial concept was much heavier on the boarding school aspect of it--I didn't actually think about Harry Potter at all. My biggest challenge was working with the events of the Buffyverse timeline. I would have loved to write when the Watcher society was at full strength, exploring what the dynamics and politics of the group would have been. But since they were unceremoniously blown up during season seven, I couldn't exactly do that. So the challenge was giving a sense of society that was ancient and steeped in tradition, but didn't really exist anymore.
Back to Heckmouths: because Buffy was always a more mature property, I was really curious to see how you aged the narrative down. How did you navigate adapting the material for a younger audience without losing that special Buffy spark?
Nowak: Hm! Many of the choices were made by my editor, who, I think, had some of these solutions in mind for the initial pitch. I struggled a bit with the content--Buffy is so essentially about navigating adolescence! But that's the key: it had to be about those more basic puzzles you're presented with as a preteen.
White: I also love your Scooby gang. What inspired Sarafina and Alvaro?
Nowak: Alvaro's a werewolf so I figured he'd have to be laid back. There's so much out of his control. And Sarafina has magical powers, and besides that she's good at school, so she's really cocky. It was like some kind of flowchart instantly showed itself after I read the names. Aw... I love those kids!!
On that note, I can feel the affection you have for your characters: Nina, Artemis, Rhys, Leo. Where did their idiosyncrasies come from? Do you have a favorite among them?
White: I have four siblings myself, so sibling dynamics always fascinate me. A lot of the push and pull between Nina and Artemis is informed by having sisters close in age. This was a large cast to work with, and I tried to make certain that everyone served both a narrative function and also a personal function in how they related to and affected Nina. Cillian and Rhys were so much fun to write and I loved getting to show a happy relationship in the Buffyverse.
Let's talk about format. Your book was such an intriguing combination of traditional graphic novel mixed with longer text passages from Buffy's journal. What were the particular challenges of deciding which sequences to illustrate and which to write out?
Nowak: The challenges are particular but not all that interesting to describe! Mostly I struggled to avoid redundancies. I think certain things naturally lend themselves to being described in a diary and certain things need to be shown--like, a big battle with a crazy tentacle monster, etc. People get upset if they can't see the tentacles.
Okay, lightning round. Pick one: doomed romance or happily ever after?
White: Can I cheat and say doomed romance that leads to happily ever after? I do love the drama and delicious pain of a doomed romance, but I also adore a happily ever after. It was fun to get to have the high drama of Leo and Nina alongside the steady, sweet happiness of Cillian and Rhys. I think stable relationships are really underutilized in genre!
Book Reviews
Fiction
Random House, $26, hardcover, 304p., 9781984855176
World Editions, $16.99, paperback, 356p., 9781642860450
Dutton, $26, hardcover, 336p., 9781524744939
Mystery & Thriller

Random House, $27, hardcover, 224p., 9780399592300
Mariner Books, $15.99, paperback, 368p., 9781328971593
Graphic Books
Liveright, $19.95, paperback, 112p., 9781631493676
Biography & Memoir

Tin House Books, $22.95, hardcover, 203p., 9781947793385
Health & Medicine
Oxford University Press, $34.95, hardcover, 256p., 9780190869816
Travel Literature
St. Martin's Press, $29.99, hardcover, 400p., 9781250182197
Poetry
Akashic, $15.95, paperback, 96p., 9781617757631
Children's & Young Adult

Page Street Kids, $18.99, hardcover, 384p., ages 12-up, 9781624148019
Tundra Books, $17.99, hardcover, 40p., ages 3-7, 9780735266643
Viking Books for Young Readers, $19.99, hardcover, 496p., ages 12-up, 9780399257308